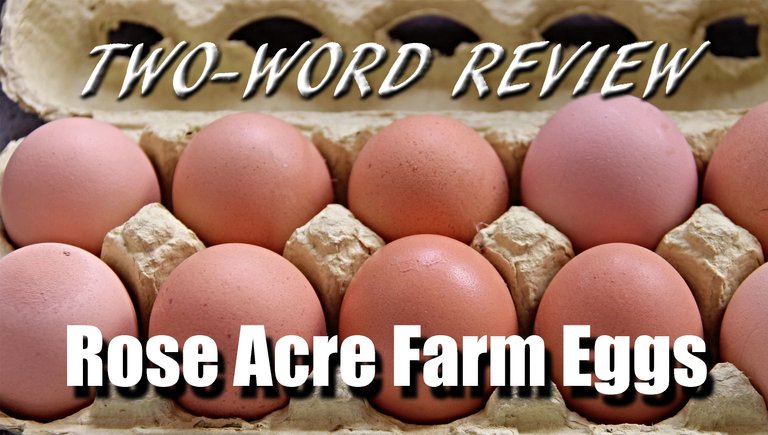 A Brief Intro to the Concept
Two-Word Review is a new community initiative on the Steem blockchain. It is an initiative to review popular things such as consumer products, shows, newsworthy events, or current political theater.
Two-Word Review is a next-generation, decentralized, peer-to-peer, collaborative, hyper-scalable review series that is designed to empower artists, innovators, developers, entrepreneurs, and influencers across the broad spectrum of social media. And it's powered and crowdfunded on the Steem blockchain by people like you!
Background on Rose Acre Farm Eggs
If you're not familiar with the recent news, you can find a report here: More Than 200 Million Eggs Recalled Over Salmonella Fears
The gist of the story is that there were some eggs that may have been contaminated by salmonella. They have been recalled as a precaution.
Rose Acre Farm Eggs
Two-Word Review:
Messy Pants
---
Do you have your own review of this product? Tell us in the comments!
---
If you enjoy my posts, please upvote, follow me, and Re-Steem!