Good day players!
Along with some dungeon updates. (more info below)
Today in New Content Friday we are introducing a new weapon. The Bashing Board. This is a SMASH proficiency weapon.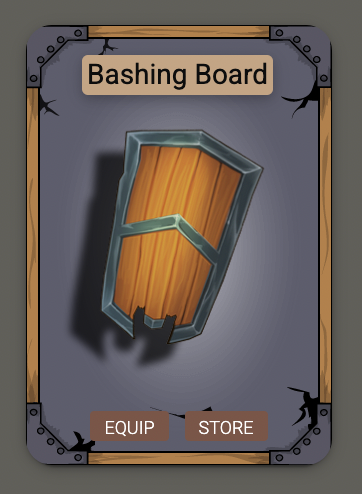 Now this is a weapon but can also help with some defensive stats. Let's see what a common rarity stats are on average.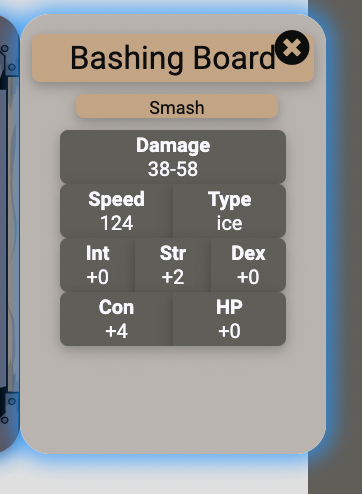 You get some extra strength and con points. Nice!
DUNGEONS
There is no new dungeon today but updates to existing dungeons. Our next big dungeon is being built for our 1st event that starts on the 25th.
So what are the updates??
The swamp has seen an infestation of snakes appear. These rooms have slightly better rarity drops.
Also a deeper part of the trollbrow caves has been discovered.
I will be tweaking and improving all dungeons over the next week, with better balance of drop rates, item types, etc...