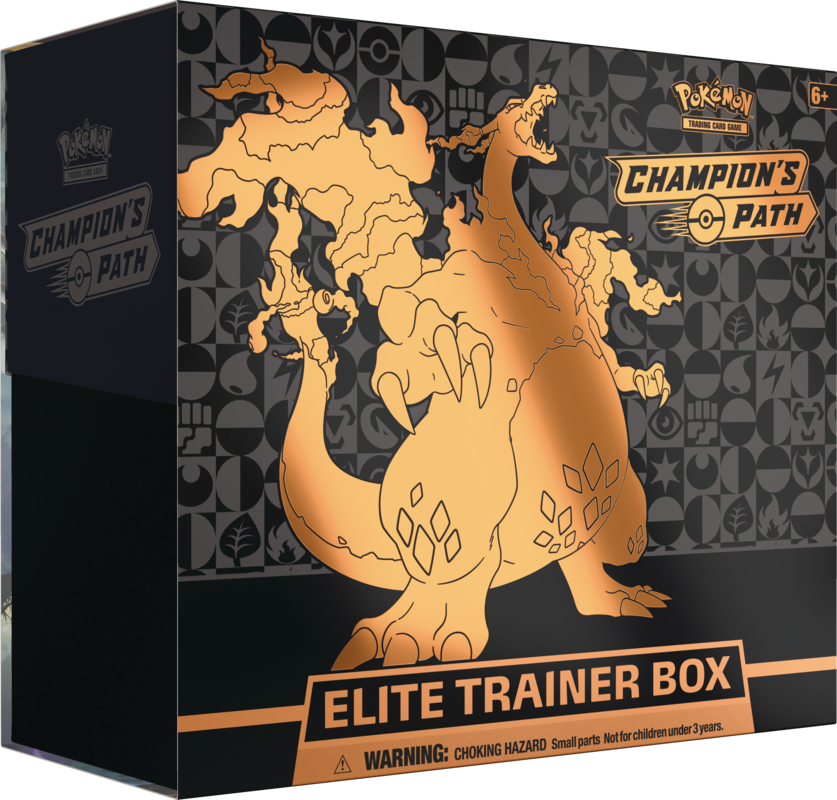 Champion's Path
This set has been an interesting set to deal with as a retailer, and it isn't even out yet! The hype over Champion's Path has seen prices of the Elite Trainer Boxes soar to over $80 each, approaching $90. This is especially the case after it was revealed that the Charizard VMAX Hyper Rare will be in this set along with the world-wide debut of the shiny Charizard V.
We will be taking preorders of the Elite Trainer Box starting the evening of Monday September 14 with a limited quantity at the SRP of $49.99. We will be putting out quantities in waves, but subsequent waves will not hold the $49.99 price. Additionally, we are placing a 1 per household limit on the Elite Trainer Boxes up until release to allow more people to get at least some of this set. If you order more than one, we will cancel the order and refund payment.
As for the other products, we will be putting them on our website once we have them in-hand as these products were allocated.
All preorders for Champion's Path MUST be paid for via the website, else the order will be cancelled. Additionally any orders for multiple Elite Trainer Boxes for this first wave will have the entire order cancelled.