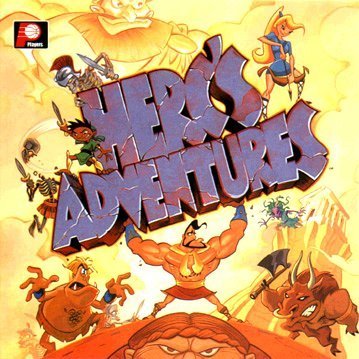 I had planned to review games of the horror genre throughout October, but in the end I was lazy and succumbed to procrastination, even though I expected this. But now that October is over I think it's not necessary to do reviews of games of that genre, so today I bring a review of a very good game of the excellent LucasArts, a game that in turn is difficult to get (in its physical version) and also holds the title of one of the most expensive video games of the old but beloved PlayStation 1.
Today's Retro Review is about: Herc's Adventures.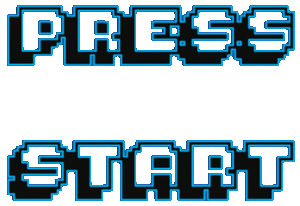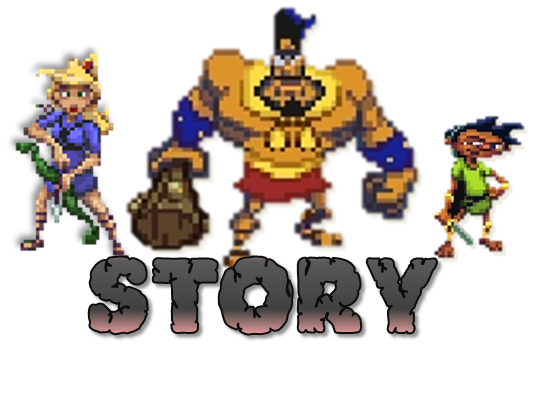 The story of this game is too simple and punctual, in fact, it could be considered unnoticed as there are few dialogues that we will find in this game, but in essence, the argument of Herc's Adventures is about the kidnapping of Persephone, goddess of spring has been kidnapped by the god of the underworld: Hades, therefore the god of all gods, Zeus sends 3 heroes to rescue her, these 3 heroes are: Hercules, Atlanta and Jason. We will be able to choose any of these 3, our adventure and our mission will begin and we will have to overcome a lot of challenges and overcome many enemies.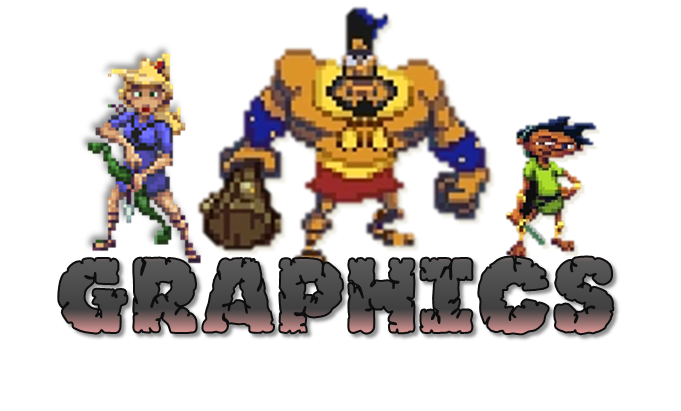 Graphically it is a game that fulfills its purpose very well, although it is not the best in terms of graphic quality of all games under the seal of LucasArts, is thanks to its excellent artistic style in both the characters and the scenes that makes Herc`s Adventures stand out from other games of the same genre.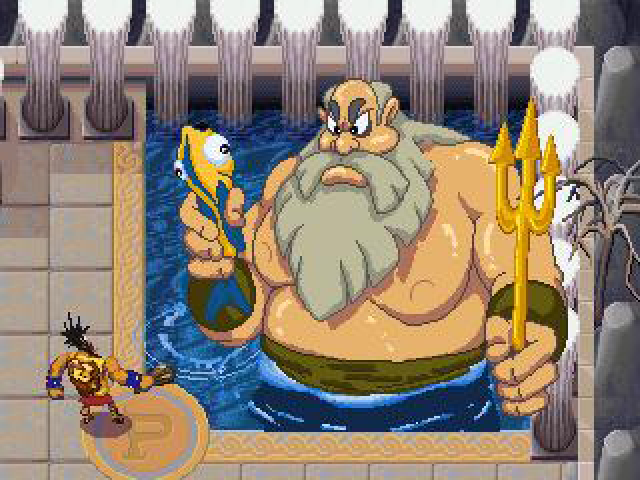 Herc`s Adventures is a very colorful game, its stages and characters enjoy this aspect in a great way and gives a great charisma to the whole game in general, even though there are many sets that are repeated throughout the game.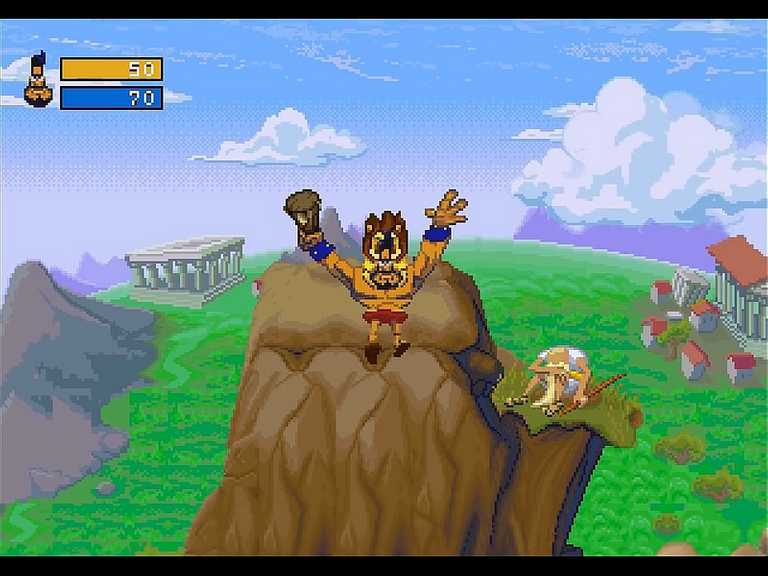 The design of the characters is the best, these in addition to presenting excellent details, the design of each of the characters, playable or not, have a great charisma and personality and along with this, the animation of them makes it look much better in view.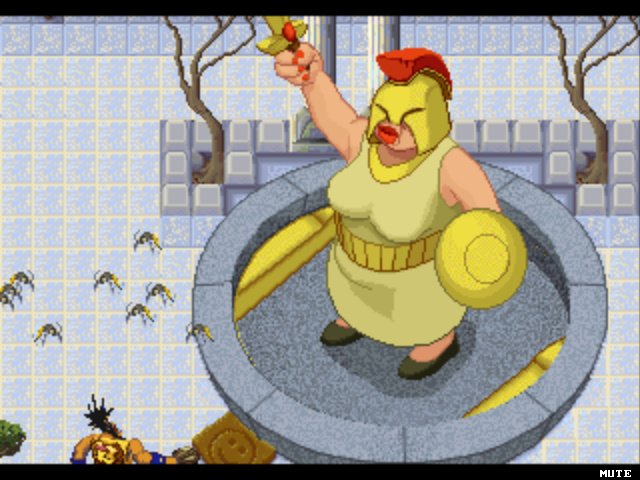 Herc`s Adventures is a game with zenithal view, that is to say, the view towards our character is seen upwards, in the same way as games type Diablo (even its gameplay has certain similarity, although obviously much more basic), therefore this gives us a wider view of the scenarios and of the enemies that appear on screen.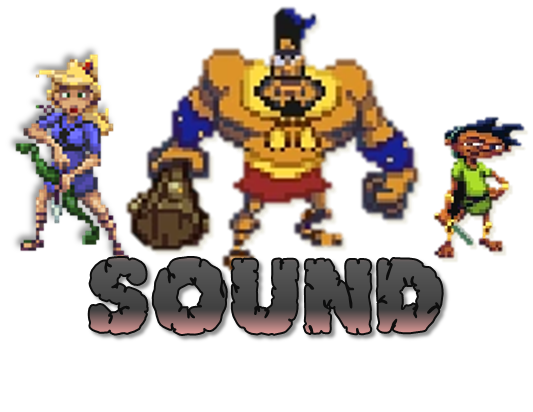 It is not surprising that in this aspect Herc's Adventures stands out and by far, LucasArts was known for maintaining a great sound quality in all their games and in these we can find an excellent quality of musical composition in each one of the melodies that are distributed in the great list of videogames that they have under their label, reason why in this game, like other of their works, we will be able to listen to melodies excellently composed and adapted for the central atmosphere of the history of this game. Besides that the voices of the characters are very well interpreted, bringing a great level of personality and charisma in them.
Video Author
Gordiono
Herc's Adventures Soundtrack Playlist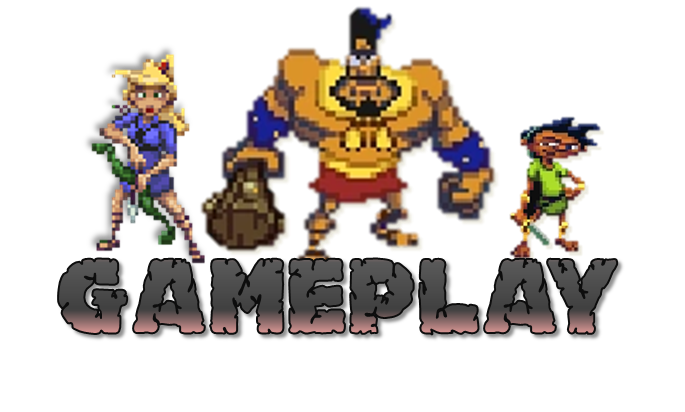 Herc`s Adventures is an action-adventure game, as far as its gameplay is concerned, it bears many similarities to games like The Legend of Zelda and because of its zenithal view it also reminds us of games like Diablo or even Titan Quest.
This game handles very well the humor, as many LucasArts games so we are going to laugh at all the occurrences that do many of the characters throughout our adventure, you could say that this is the main feature of what was at the time this video game developer.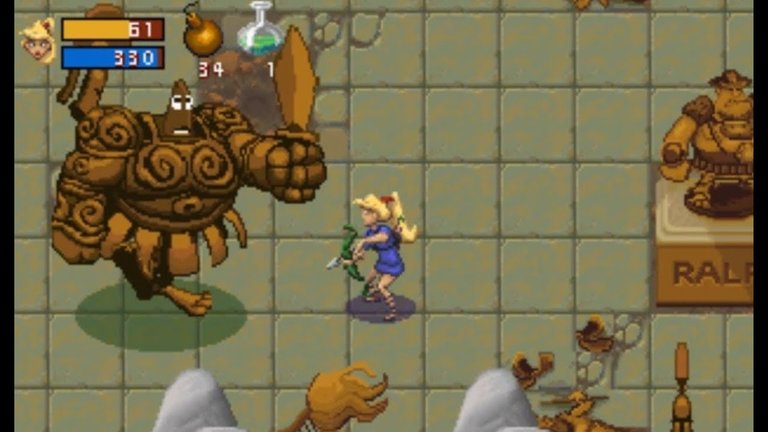 The control of our characters is very easy, it is not going to cost us much to learn to use each one of the characters that has this game to disposition, so much so that its facility that pitifully is a little repetitive and monotonous. And although it is very entertaining to see the different scenarios and the large number of good characters with their excellent designs, in the long run it gets a bit boring, at least in the first game we play.
Herc`s Adventures has 3 characters at its disposal: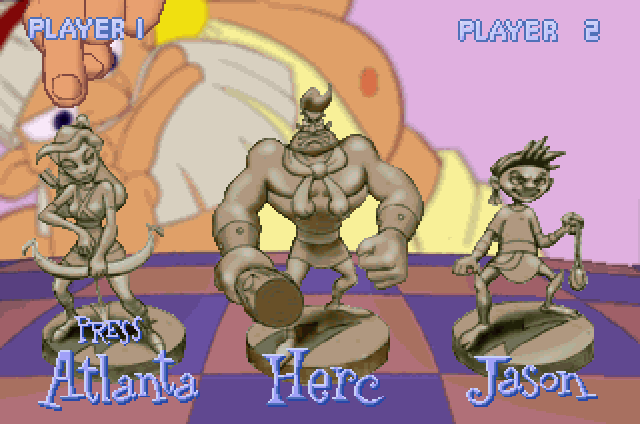 Hercules: Obviously the strongest character of the 3, he can throw large objects at his enemies, and have a mallet with which he causes a lot of damage to nearby enemies. It's a full tank, as it has a lot of life. The 3 characters have an energy bar that allows you to attack and perform certain actions. Hercules when realizing greater physical capacity is the one that consumes more energy.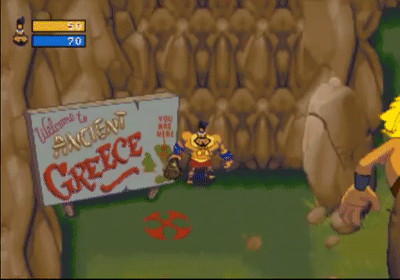 Atlanta: She is the archer, therefore all her attacks are at a distance and as is customary in this type of characters, is the one that has greater speed of movement. Due to its lightness of movement is the one that consumes less energy.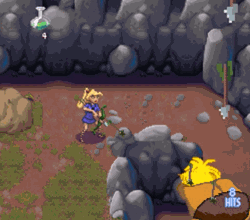 Jason: Undoubtedly the worst of the 3 characters, has a sword, but is very short, so his attacks are made at close range, but are very fast, besides that, he can throw rocks to his enemies, but even so, is still the worst character.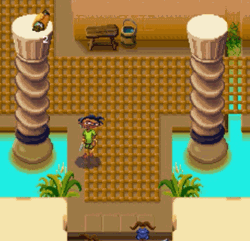 Herc`s Adventures is a very good game, maybe a little repetitive and not the best game of LucasArts, but without a doubt it is one of the games with the most personality and charisma of this old and famous videogame developer. In addition to being one of the most expensive video games of the old but beloved PlayStation 1.