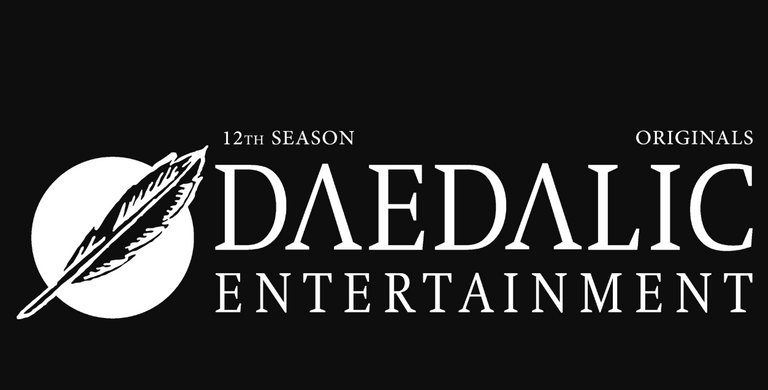 Point'n'click games are not mainstream games. Computer game media promote games that focus on agility, speed and reflexes. They also offer realistic graphics, although not always an interesting storyline.
But there is a group of players who are relaxing with really good storytelling. No stress and desire to smash the keyboard or gamepad. That's why i love Daedalic Entertainment.
I will never forget my first contact with Daedalic Entertainment studio game. I had a terrible cold and I didn't have the strength or willpower to do anything. My partner bought me a game called Deponia on Steam to make it more enjoyable for me to sit at home because of my illness. It was the best sickness I can remember.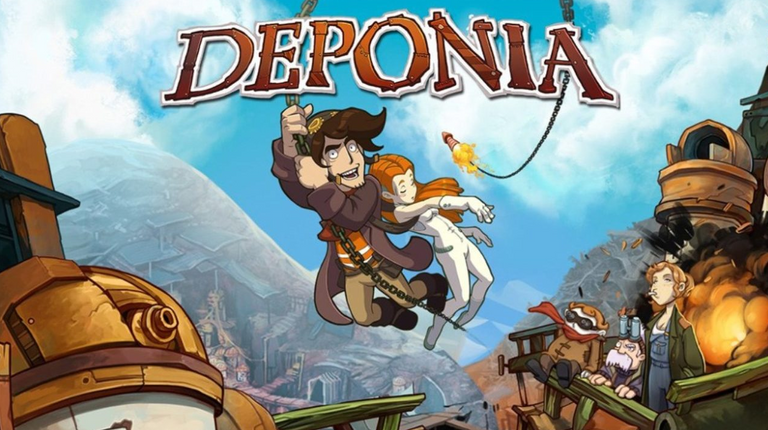 Deponia is a humorous story about a funny and unlucky Rufus who lives on a garbage planet called Deponia. There is a stubborn desire to fulfill dreams, love and crazysense of humor. It's all in a colorful cartoon graphic design. It was released in january2012.
After that I played in its next parts:
Chaos on Deponia (released october 2012),
Goodbye Deponia (released october 2013),
Deponia Doomsday (released march 2016)
and all of them was as brilliant as the first one.
---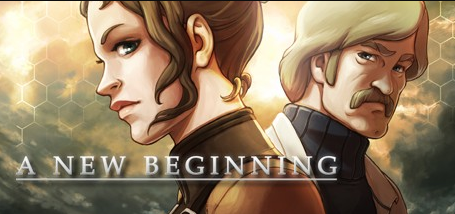 Another Daedalic Entertainment game I played was
A New Beginning
. I must admit, I didn't really know what to expect when I reached for it.
It was not a game in the style of Deponia, however, it remains in memory for a long time. It touches on the subject of destroying the environment . It tells the story of a team of scientists who travel in time from the year 2500, when mankind stands in front of destruction, to 2008 to meet a scientist who can save our planet.
---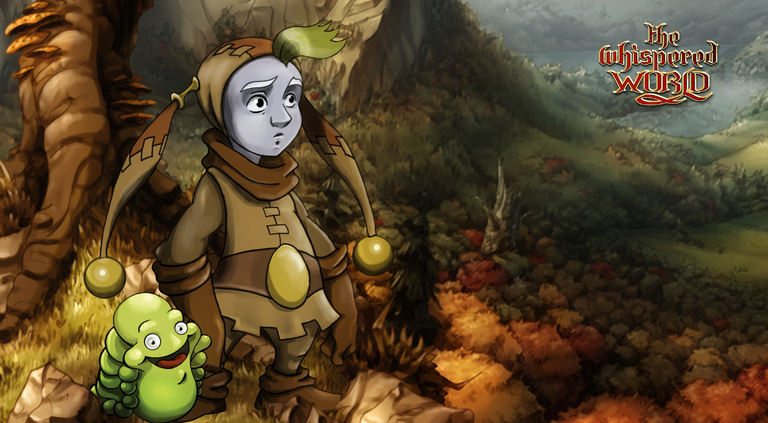 The game that really caught my heart is the game
The Whispered World
(released august 2009) and its continuation
Silence
.
The Whispered World is a story about a sad clown named Sadwick. His life changes when he learns in his dreams that it is his destiny to save the world. On the way to this he is helped by a nice creature, Spot. The touching ending of this story was a big surprise for me.
Released in November 2016, the continuation of this game is called Silence. In this part, sixteen-year-old Noah and his little sister Renie come from a world at war in the fairytale land of Whispered World. Unfortunately, this world is also facing war, so they join the rebellion against the false queen.
This part is a lot different from the first one. In Whispered World we have 2D graphics, in Silence is 3D. The first part had one main character, in Silence we play both Noah and Rennie. The way of interaction has changed. Sadwick from the first part carried the equipment he used with him, but it's not in Silence anymore. But the storyline and numerous references make it a perfect continuation.
In my opinion, both parts were balanced in terms of humor and reflection.
---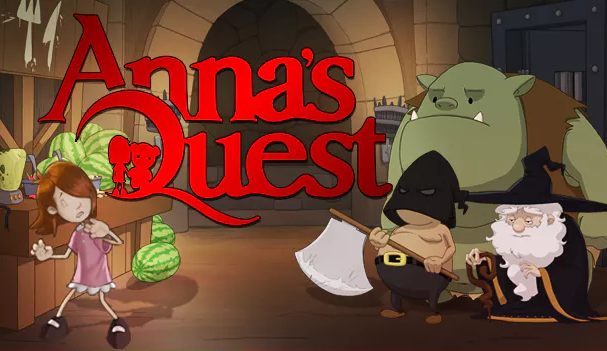 Anna's Quest
is a game that matches Deponia's level of absurd humour and graphic style. It is a story of a girl living with her grandfather. Unfortunately, her grandfather is ill and Anna has to travel to get him a cure. And from the very beginning of this escapade she is captured by a psychotic witch. But every cloud has a silver lining - thanks to the witch's imprisonment Anna discovers her telekinetic abilities and makes a friend and companion for her further journey. There are also some small references in the game to other games in the studio, which is a nice wink to fans of Daedalic Entertainment work.
---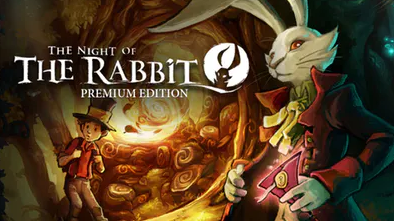 I am delighted with
The Night of The Rabbit
game, which tells the story of a boy dreaming of being the most famous magician. He enters the magical land of Mousewood thanks to the Marquis de Hoto, a wizard in the form of a rabbit. Mousewood is inhabited by forest animals, and the land itself is actually a forest. Although it may resemble a fairy tale for children, there is an interesting suggestion from this story about real life. At times it is very mysterious and disturbing.
---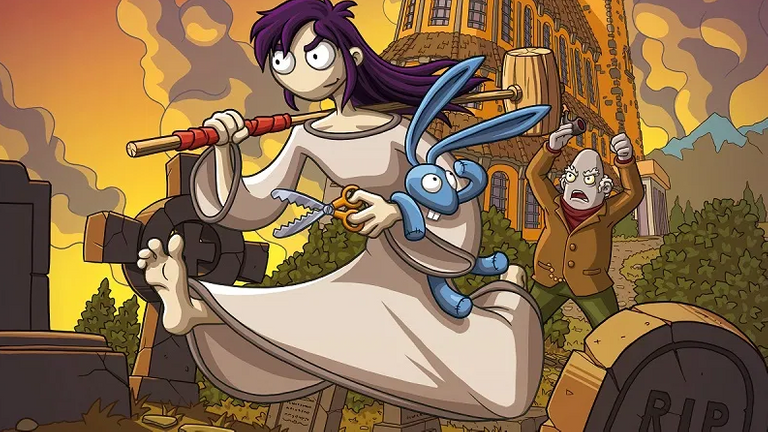 And meet Edna.
Edna and Harvey.The breakout
is an adventure published in 2008, but with its graphics and interface reminiscent of older productions. This story is incredibly absurd. The main character wakes up in a psychiatric hospital with her plush rabbit, with whom she talks, of course. Together they have to find a way to escape from it. This is certainly not a title for younger players. Harvey is quite cynical and Edna is crazy. Today I'm going to start another part of it: Harvey's New Eyes. I'm excited.
---
On my Steam account also waiting for me:
The Dark Eye: Chains of Satinav and Memoria which are set in the world of Aventuria, universum known from the popular German RPG Das Shwarze Auge.
The Pillars of Earth, a beautiful game based on Ken Follet's book.
State of Mind, a science-fiction game, which i am curious about.
---
Daedalic Entertainment is an unique studio. They have a special mission, which is telling stories, because it is the most important thing in games, let yourself be carried by stories.
Most of their games I've written about here have hand-painted backgrounds that are beautiful. Most of them are 2D games. Edna & Harvey looks like older games. And all of them have a fantastic storyline. They prove that a good game does not need realism. So if you are looking for something more than what the more popular titles offer, then Daedalic Entertainment games are for you.
---
Daedalic Entertainment Site: daedalic.com