ENGLISH
Console Game Sup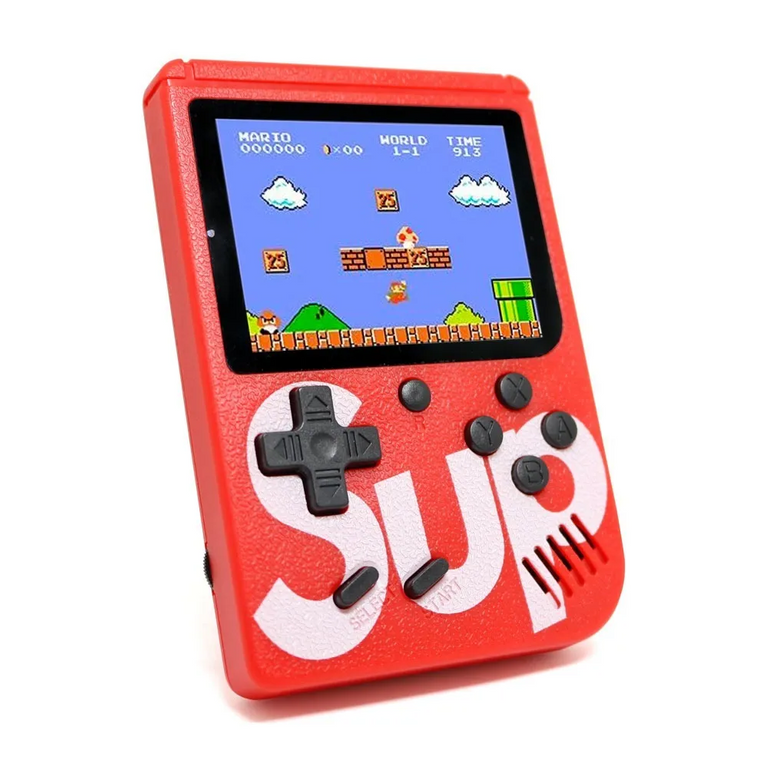 Source

Hello friends of this great community!
Today I bring you a brief review of the mini retro game console game box 400 SUP, which has the great advantage that we can take it with us anywhere.
This 8-bit mini console with 400 cool pre-installed retro games from the 80's/90's, within the featured and remembered games we will find SuperMario, Double Dragon, Snow Bros, Pac Man, Donkey Kong, Tank, Duck Hunt, among others.
The Game Sup is definitely a fairly inexpensive console with which you can play on the same device or on a TV (using the video cable), the appropriate choice will be made by the player according to their comfort.
Of the 400 pre-installed games, 26 games are copies of the original Nintendo family games. Obviously, so that their original creators do not demand royalties for the games, some details in the animation processes were changed. The rest of the games are of Chinese and Russian origin, so not much is known about them.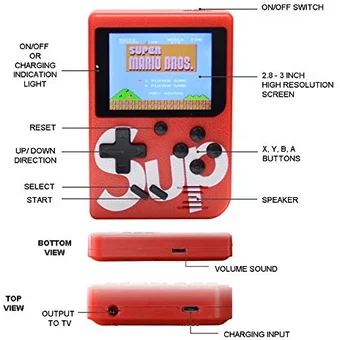 Fuente

It has a 3-inch LCD screen and a remote, rechargeable lithium battery, mini USB charging cable and RCA video cable are included.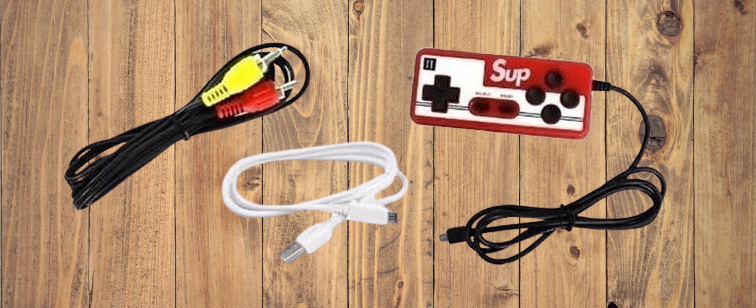 Here you can see in more detail the 400 Games included in Sup.

I hope you liked this post, Thanks for reading!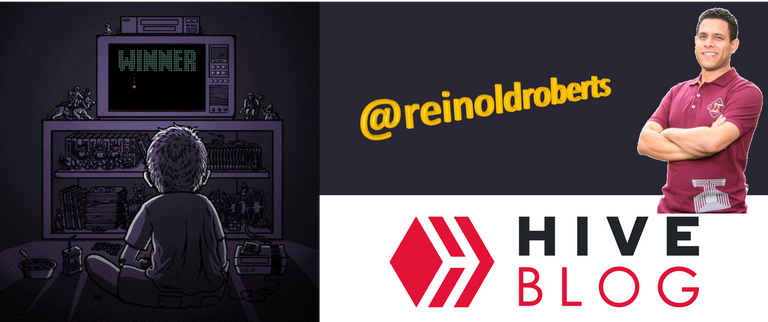 Translated with www.DeepL.com/Translator (free version)
ESPAÑOL
Consola de Juegos "Sup"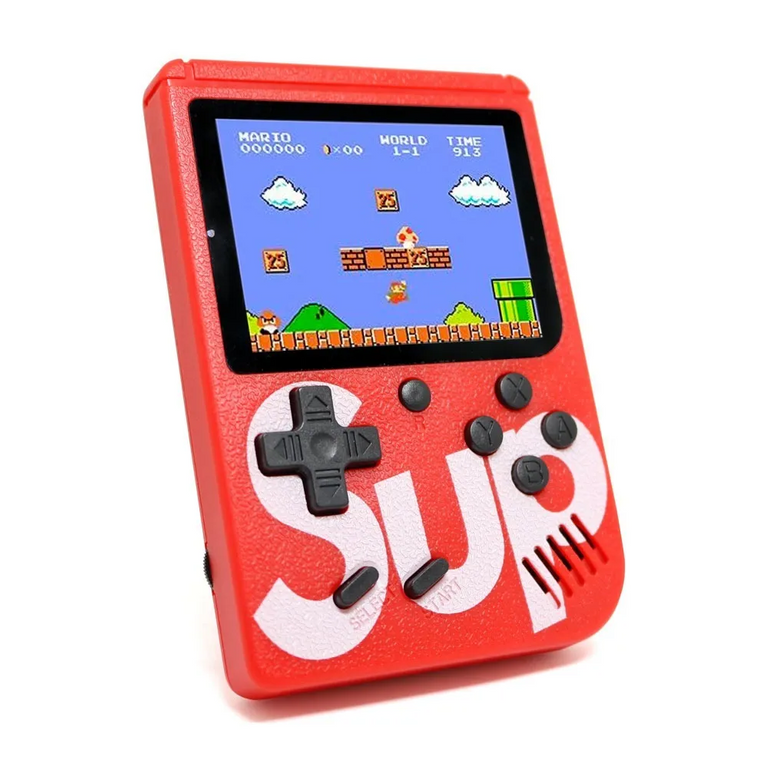 Fuente

Hola amigos de esta grandiosa comunidad!
Hoy les traigo una breve reseña de la mini consola de videojuegos retro game box 400 SUP.
Esta mini consola de 8 bits con 400 geniales juegos retro preinstalados de los años 80's/90's, dentro de los juegos destacados y recordados encontraremos SuperMario, Double Dragon, Snow Bros, Pac Man, Donkey Kong, Tank, Duck Hunt, entre otros.
El Game Sup definitivamente es una consola bastante económica con la que se puede jugar en el mismo dispositivo o en un televisor (utilizando el cable de video), la elección adecuada la tomará el jugador según su comodidad.
De los 400 juegos preinstalados, 26 juegos son copias de los originales de la familia Nintendo. Obviamente para que sus creadores originales no exijan derechos de autor por los juegos, se cambiaron algunos detalles en los procesos de animación. El resto de los juegos son de origen chino y ruso, por lo que no se conoce mucho acerca de ellos.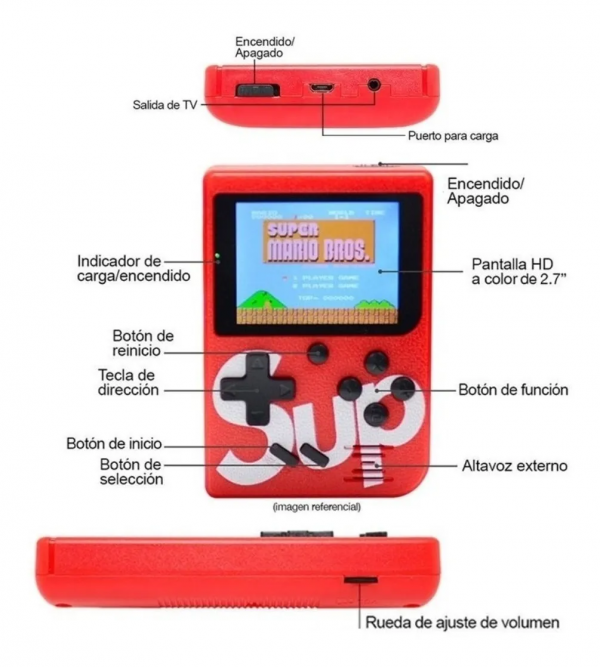 Fuente

Tiene una pantalla LCD de 3 pulgadas y se incluyen un mando, una batería recargable de litio, un cable de carga mini USB y un cable de video RCA.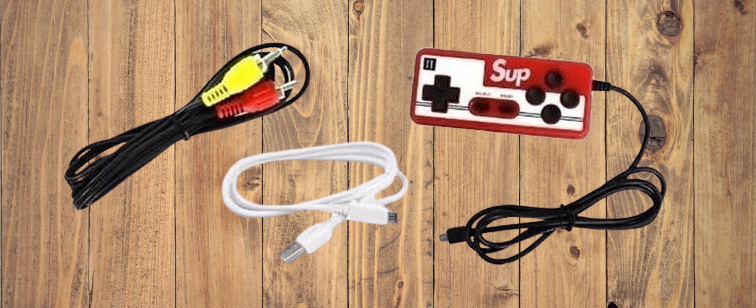 Aquí puedes ver con mayor detalle los 400 Juegos que se incluyen en Sup.

Espero que les haya gustado este post, Gracias por leer!