So for many months, I have been talking about moving the big shed, this is to tackle two problems I have faced on the allotment.
The shed was placed in what I would call the wrong area of the plot, as it was in the middle of the plot.
At the top of the plot, the soil has no life and doesn't get any rain, and the tree at the top sucks whatever life it has out of it.
I managed to find two guys who wanted to help me and today we made the first steps in moving the shed.
We took the roof down and managed to get one of the sides down which was a plus in my book.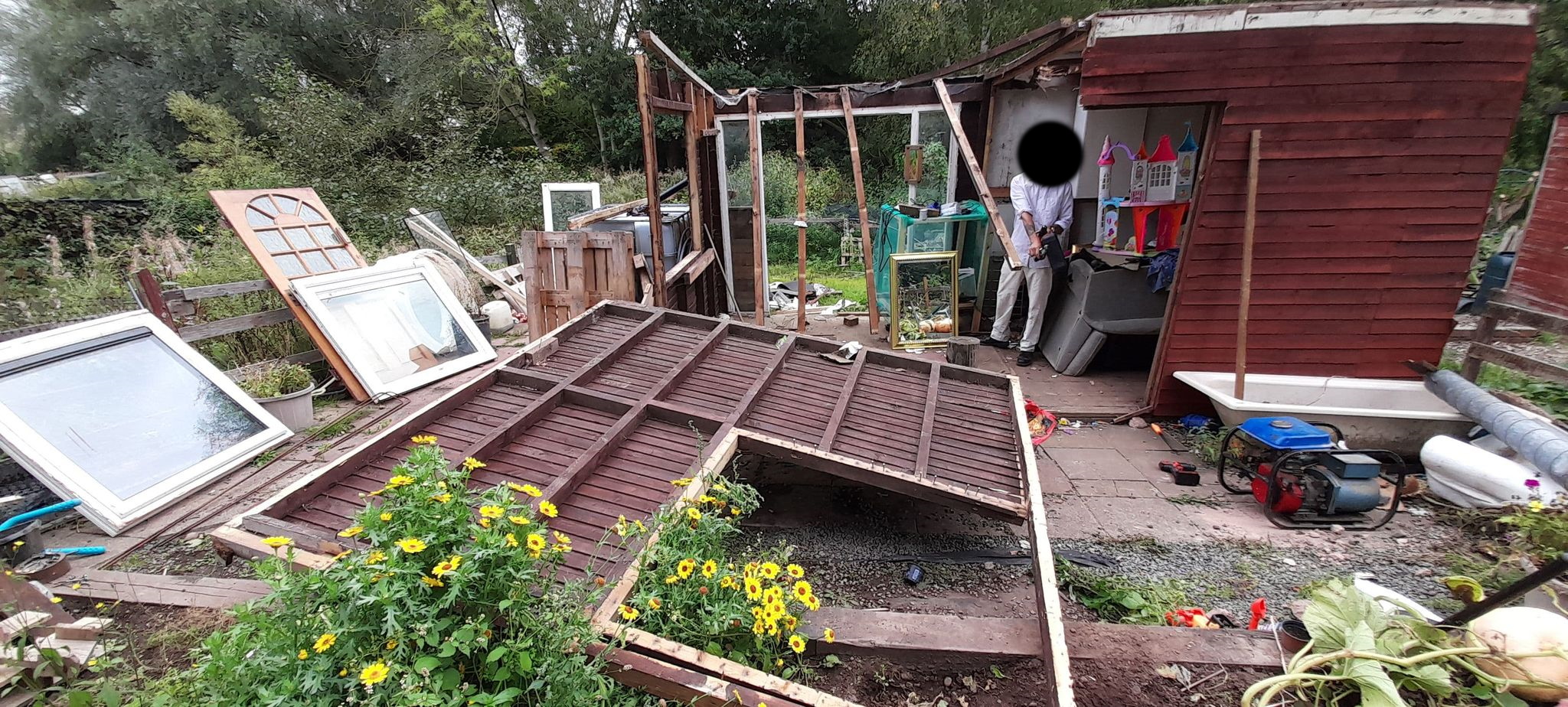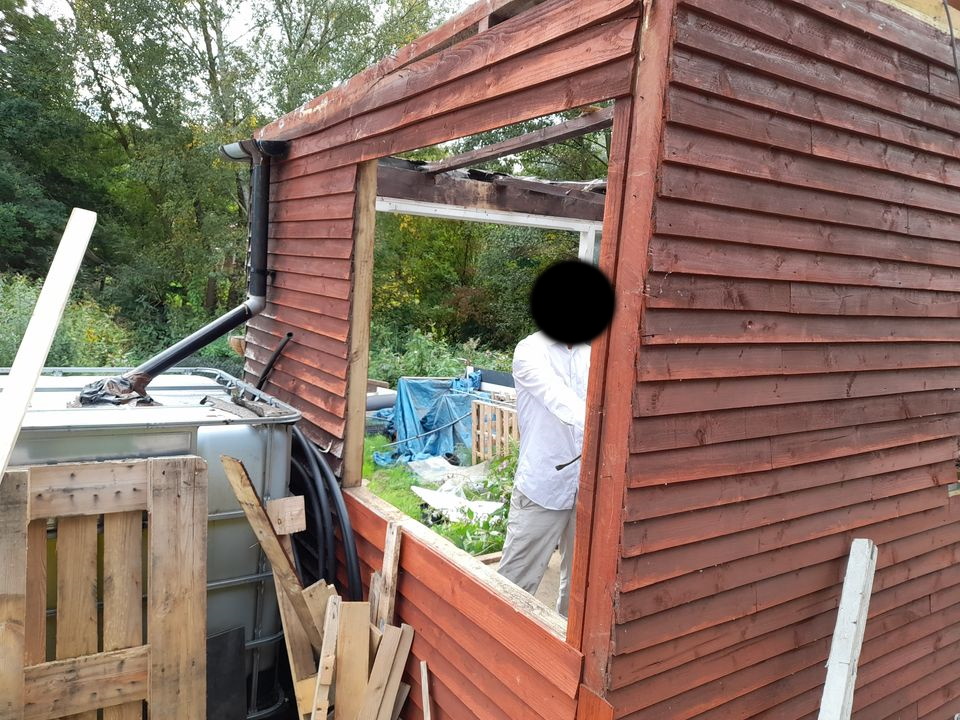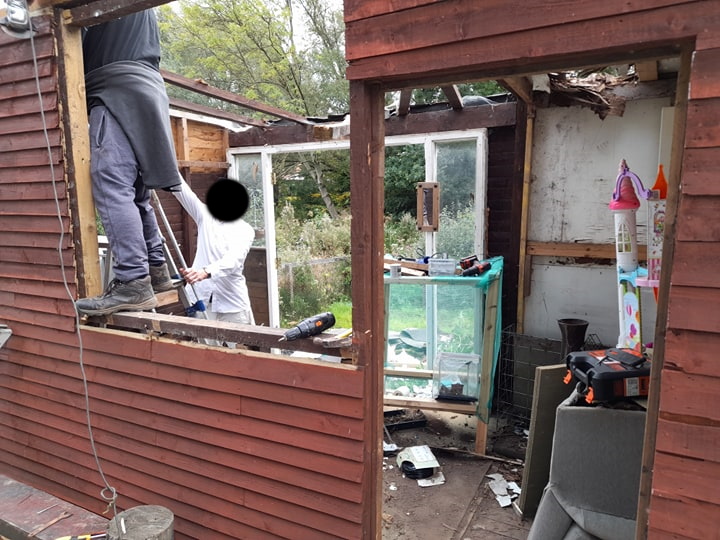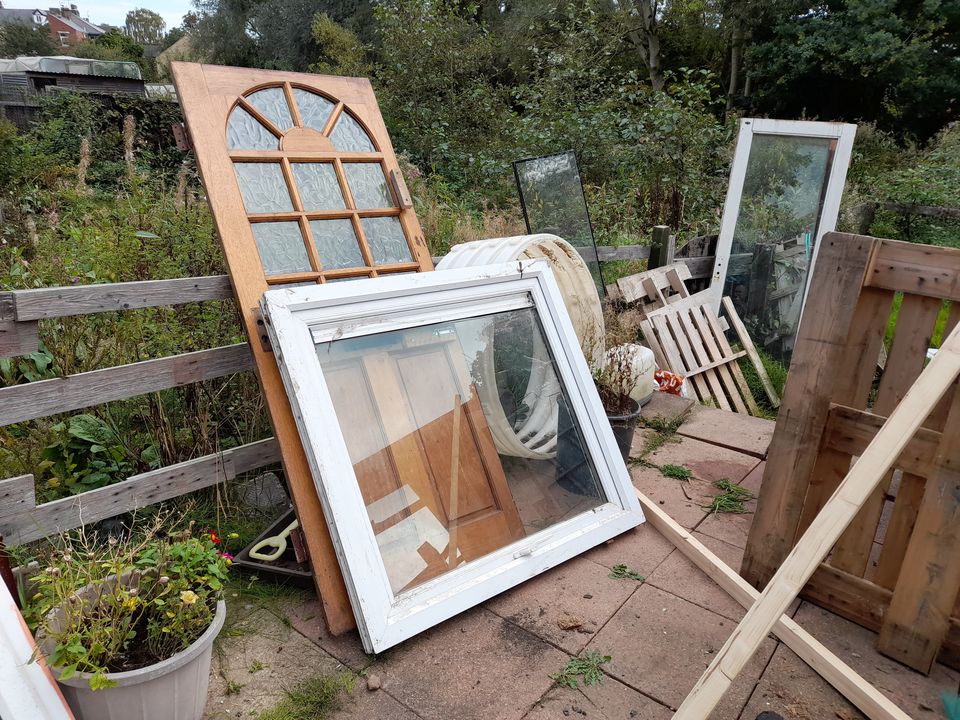 We had to use an electric drill to get out the screws, the nails had to be cut with an angle grinder, it was a horrible day with a lot of blood sweat, and tears.
The guys showed me what to do and with their help, we were able to get the shed to a place that tomorrow we could possibly move it to its new resting place.
One of the main problems that we faced was how much rot there was, it was teaming with woodlice and other insects that had decided to take up home in the holes in the wood.
It was a real experience that I think I wouldn't want to do again. I wish now that I had stopped and thought about it before making my way through these things.
We have found that there is some wood that is going to need replacing. but up to now not to much.
I have got to go back tomorrow to continue,
until then my friends stay safe.