Guy's, things have been moving on for me to the point where I had run out of space in my little shed.
What was I going to do?
Well, my mum stepped up and offered me space in her garage to keep all my tools and equipment, which was nice.
With business booming, I decided to invest back into the business because you just never know what is going to happen.
I have been using just one lawnmower and one strimmer, and they have done me proud up to now.
But what happens if something happens to one of those pieces of equipment? well, I would be stuck, so I decided to buy more to make sure that I have a spare.
I enquired about a strimmer that someone had placed an ad in the local paper, it read, large strimmer for sale, contact...... and then their phone number.
I gave the seller a ring and went to see them to see what this strimmer was like.
The beast of a strimmer hardly fit in my car and I was wonder what I was going to do, but taking the headrest of one of the seats it fit.
While I was with the seller he told me he had a lawnmower for sale, I had a look and knew that I had to have it.
The lawnmower that I bought had a roller on it so I could give customers that football stadium look.
So as more and more equipment was getting bought the more and more I was thinking where am I going to keep all this stuff.
My mum was the lifesaver, she offered me the space in her garage, and it is safe there too, as she has an alarm and very nosey neighbors.
So today, I took the time to start moving things into her garage, and now I have somewhere to keep everything that I have that I cant keep in my shed any more.
times are good.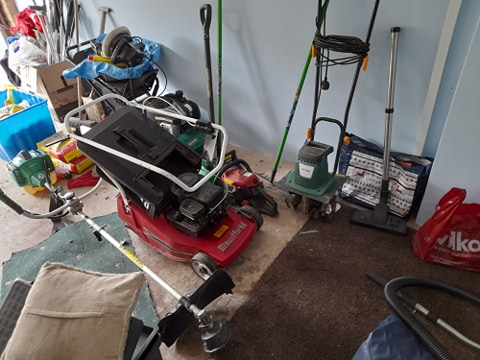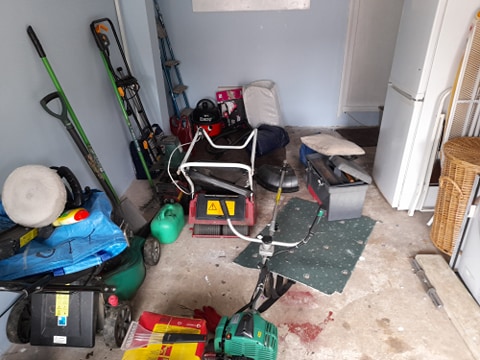 Until next time my friends, stay safe.