Yesterday we spent more than 12 hours prepping the gardens, weeding, and planting. By the end of it, I couldn't stay awake to do anything else. We began the day with seven sets of hands on deck. Even with all the help, finishing the first garden (45 plants) as well as weeding and planting the second garden took the entire day.
We'd managed to finish with the first one in about four hours. That was the easy part. @elamental and I started by pulling the black matting into place and staking it down. He went through and made cuts where it was necessary, while I finished staking. From there we moved onto plotting where each strain was to go, followed by weeding, digging holes, dispersing worm castings, and then planting. As far as the first garden goes, I did a good chunk of the planting by myself with some help towards the end to finish it out.
I'm not sure I've ever planted such tiny clones before, but everything went well. Throughout my years of growing, I have found out that cannabis is a delicate yet resilient plant. She can usually bounce back, even when faced with less than ideal conditions. By the end of the day, the ladies that were leftover in the cloning tray were not looking super happy, but I am sure they will show signs of improvement before too long.
The roots on this plant are for the most part very healthy. As they age, they begin to turn more of a brown shade.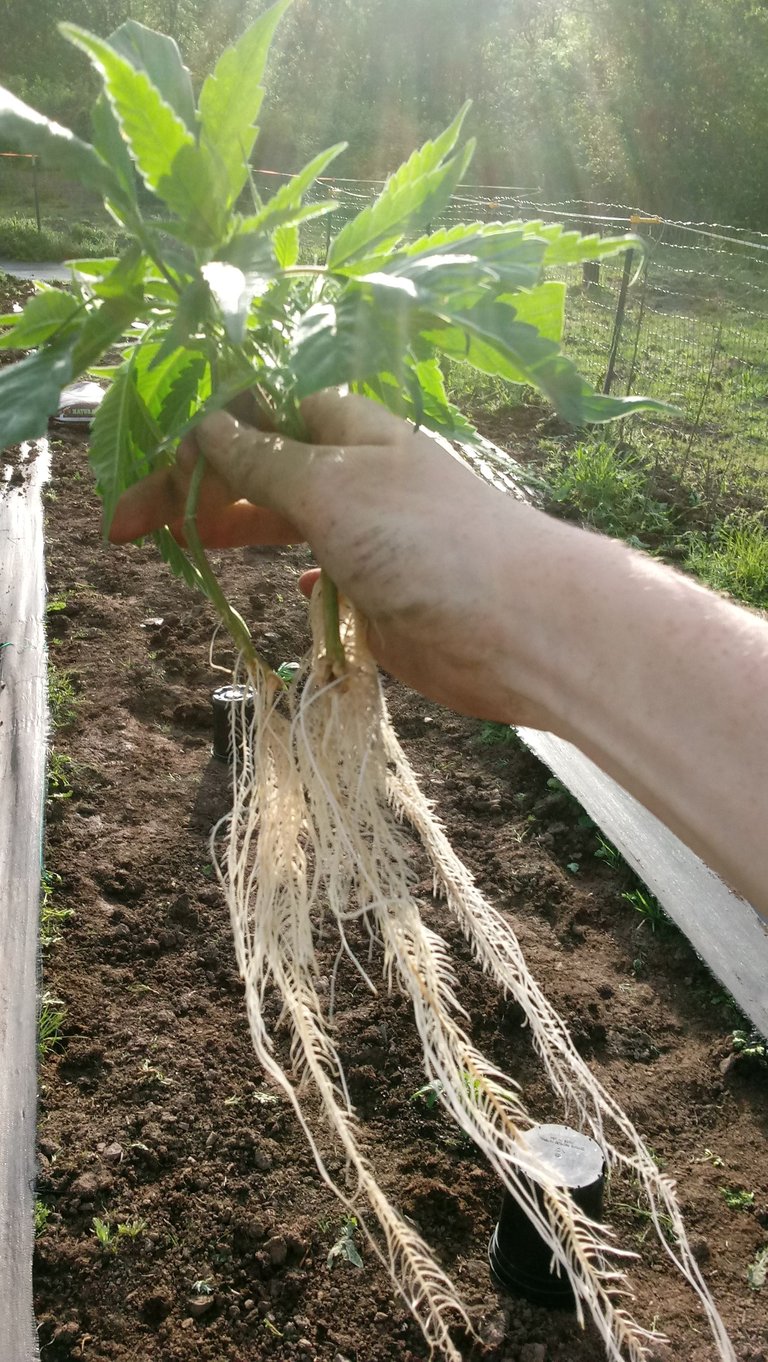 A glimpse of a clone before being planted in our garden, its roots looking glorious in the sunshine, and some of what was already in the ground. Thank you for looking :)
Below we have a clone who's root system is not as healthy as the last one you saw. You can tell it is older by its color.
Out of all the work it takes to make this happen, planting the ladies is by far my favorite part of it. They will be much happier with natural sunlight and lots of room to grow, and I'm happy I could aid in the process.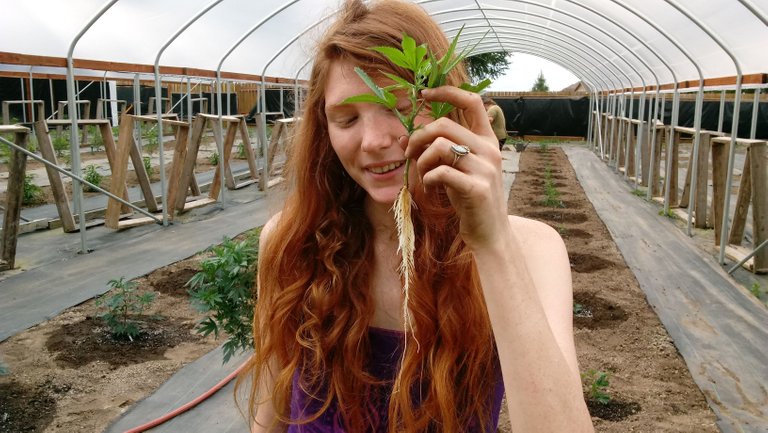 This deer was rescued by the owners of the property where our garden is located. She has stuck around ever since, so I've gotten the opportunity to watch her grow up in a way. When we first met, she was somewhat shy and skittish but this year it's been a different story. She came right up to the fence while we were working, allowing us to pet her. What's more, she sat for what seemed like hours outside the back corner. I hope she doesn't get too curious and decide to hop the fence! We talked about how she looked like she was thinking about it.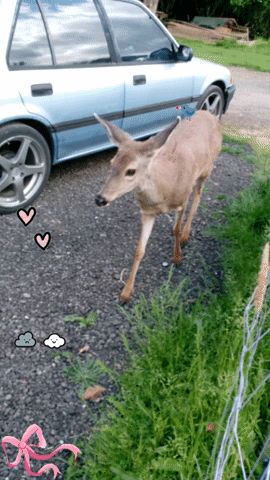 After watering the plants in, we were finally finished! Watering is an important step that should not be forgotten after transplanting. It helps the soil to settle around the roots. It's a good feeling to know that everything has been planted for the season. I cannot wait to see these babies thriving in their new homes!
~ See my recent posts here, if you haven't already: ~
|| MY INTRODUCE YOURSELF POST || My Latest Garments || Handmade Organic Creations || PDX Drum Circle || Millionth Account on Steemit || Needlework Monday || Color Challenge: Purple || Birthday Musings || Yarn Bombs ||
♡ Many thanks to YOU for joining me on my journey ♡
Thankful for each of your comments, re-steems, follows and up-votes, and for everyone who has inspired, encouraged, or given me tips along the way. I cannot thank you enough!
~ @hempress ~