I have been blessed to have had the chance to be a part of two food forests in the past few years. One of them, the forest garden I will focus on for this blog post, is a collaborative garden in my parent's backyard. Over the years my mom and I have planted a small medicinal garden and orchard in this suburban setting. It is our familial food forest and a constant project with no clear end.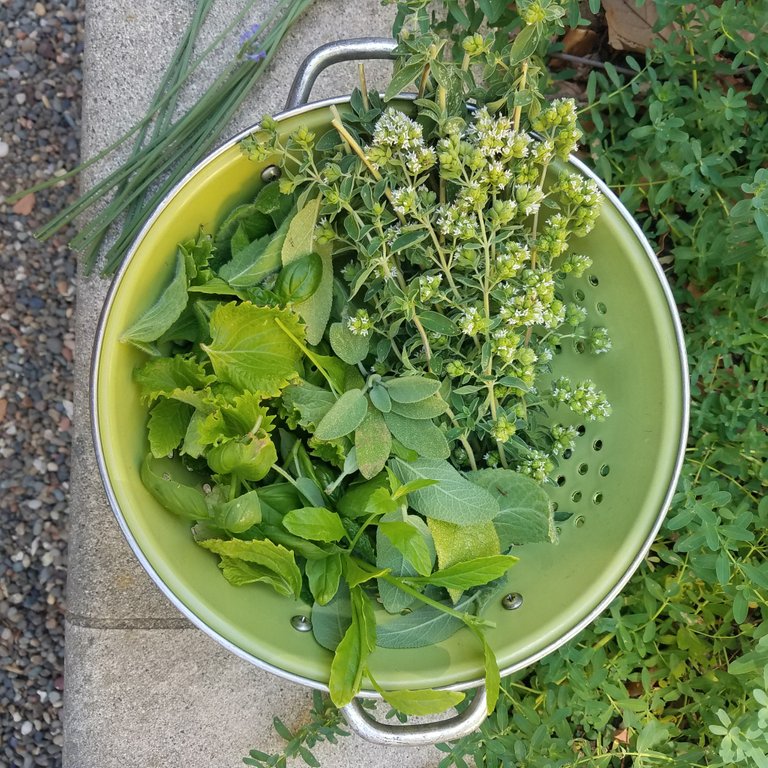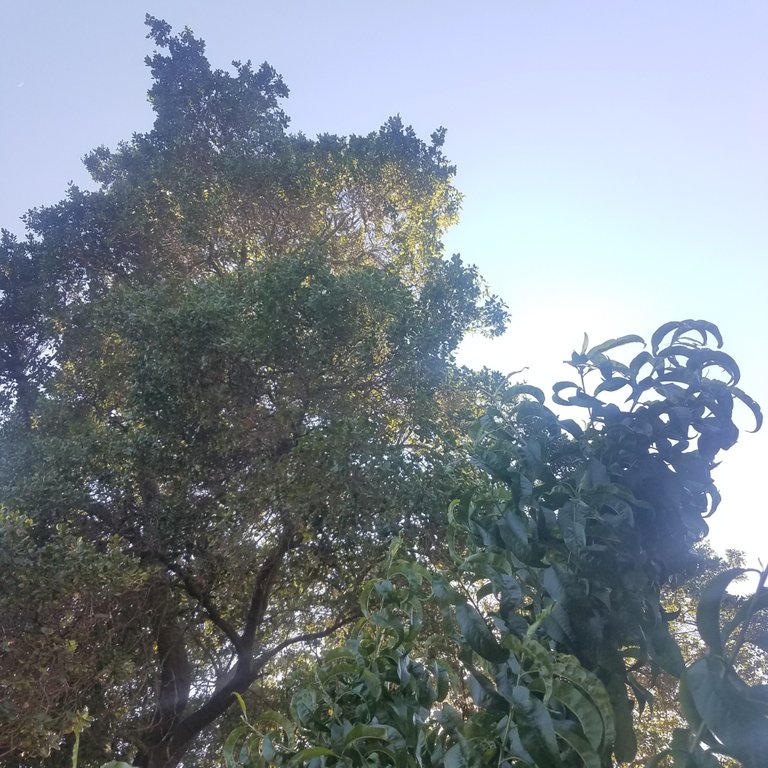 I call it a food forest or a front yard – backyard garden but we certainly don't grow all of the food we need in this space, no way! We started gardening in this suburban yard three years ago, we've planted fruit trees, herbs, and tended to the trees already going here and have lots of plans for future additions.
The previous owners composted, planted roses and installed a creative rainwater encashment system that diverts all the rainwater from the roof directly into the soil instead of the sewer as most homes in the area were designed to do. All of these remains and two greywater systems have also been added to the water-wise landscaping. More than anything we have planted and seeded perennials, both native and adapted plants to green the landscape, provide shade for humans, shelter for animals and medicinal that we use in many ways.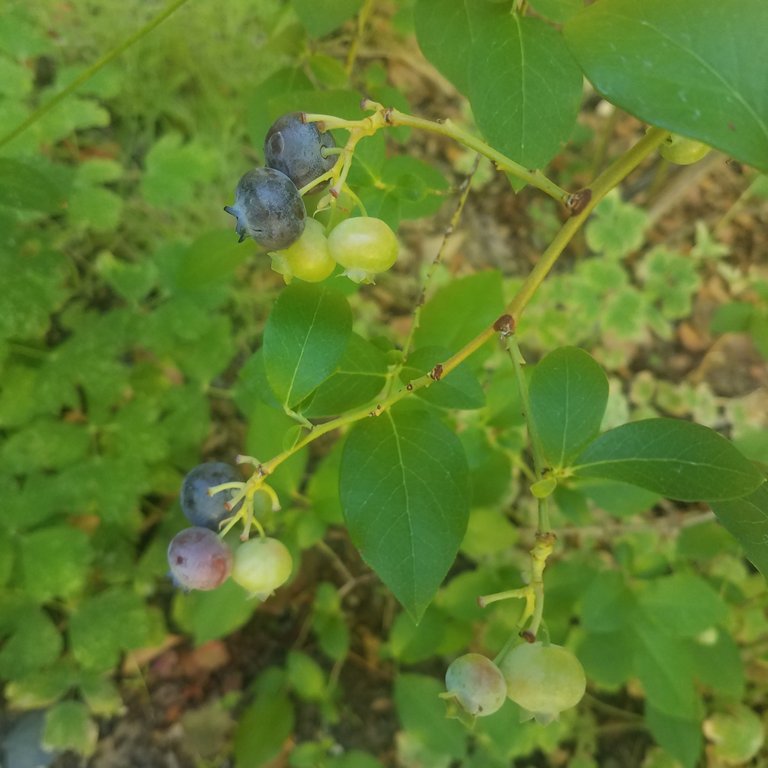 The success of this garden, as with any garden, depends on working with the landscape, adapting to the conditions of hte climate & making small, thoughtful changes. Not all gardener's work in this fashion, others may prefer to destroy everything, plow, flatten, and begin with a fresh (though desolate) slate. But that wouldn't be forest gardening.
Forests grow in layers, by building upon what is already there. Forest grow out of the compost of fallen logs and leaves. The soil at a forest's floor is plowed by insects, birds and mammals who bury seeds for later. Humans are seed burying creatures too and can be an integral members of the forest (or garden) too, if we choose to be. Learning how to be a part of a garden, instead of master of the garden, is a life long learning experience.
For both my Mom and I the lessons of tending to this garden have been unique. My mom has learned to live with the sometimes untidy look of a well mulched garden and the transition from a purely ornamental to a functional, medicinal space. Many decorative plants remain and that has been my personal challenge, to learn to appreciate ornamental plants that have no culinary or medicinal use. With time I've come to appreciate that decoration and beauty are medicine for the eyes and soul. I've learned that any garden design must include beautiful flowers and foliage in amongst the medicinal and edibles.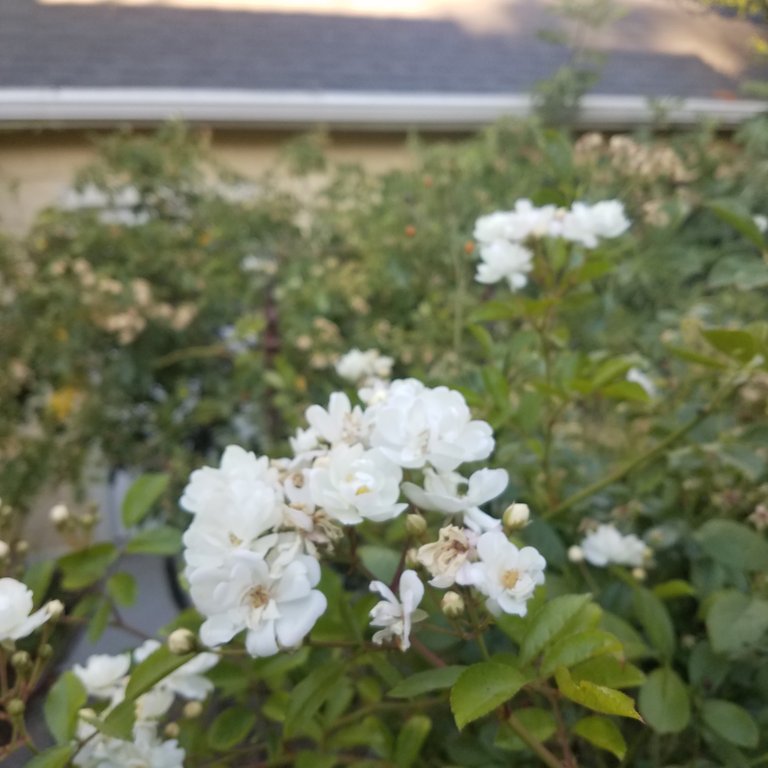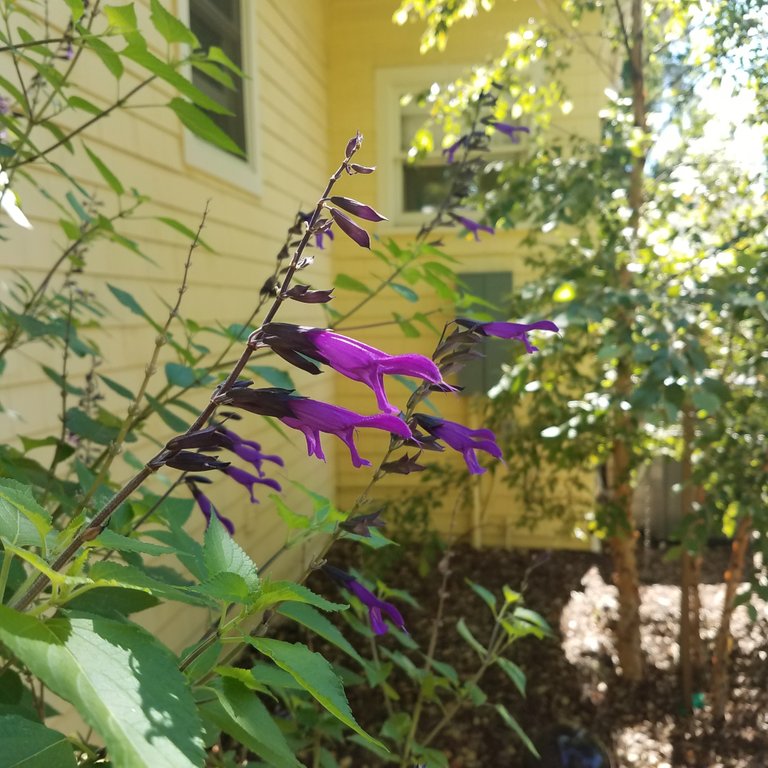 Of course there are many edible, medicinal flowers like nasturtium, lavender, roses, calendula and much more. And even non-edible flowers like hydrangeas have a climate enhancing effect when planted in a garden. Most flowers are useful in flower arrangements. Bouquets make a thoughtful gift and the production of organic cut flowers has been a positive side-gig for many gardeners over the centuries.
In the next week or so I will post again about the garden I tend to most of the year in Argentina. The garden/food forest is called Huertos Presentes and has been featured in my feed many times in photos but I never have given this place a formal introduction … that is coming soon!