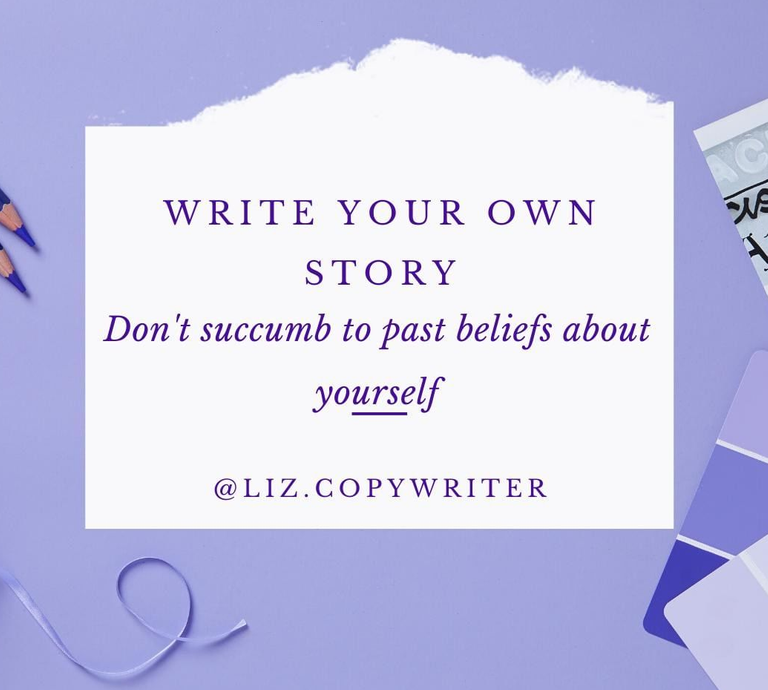 Don't let anyone tell you what you can or can't do!
Your family, teachers, or significant others may have certain ideas of how your story should go. But, they're not the ones who have to live with the consequences. ⠀
⠀
It's your life to live. Write your own story.
Sometimes we have beliefs about ourselves that may be hard to break through.
Maybe we were told we can't do something our whole lives. Maybe our past experiences taught us we are destined to fail. None of this is a fact! ⠀
⠀
Try new things. Try new ways. Do something crazy you might completely and miserably fail at. But hey, at least you tried! Most regrets are things we didn't do. Not the things we tried, worked hard and failed at. If you do fail... keep going. Brainstorm new ideas and new methods. Talk to people who did it. Learn from your mistakes and try something different next time around.⠀
⠀
What are some things you were told you can't do but ended up excelling at?
Please visit my Website