Last week, I had a time to make something unusual from my daily activity- sewing.
I have a blouse that I've been wanting to alter for so long. Here...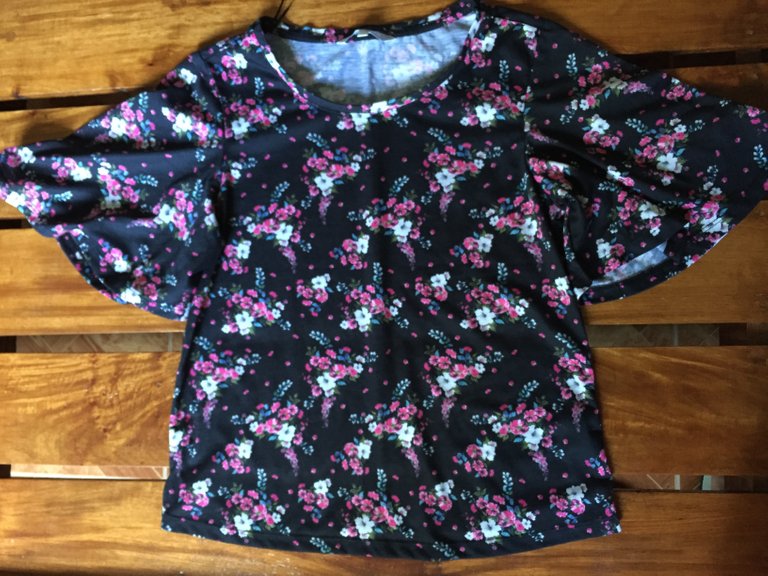 It was given by my sister in law. I really love the color and the fabric. However, I only have worn it once and never again because the sleeves doesn't look good on me. So, I decided to remove them and turned them into something that is essential and mandatory nowadays, face mask. Here's what I did.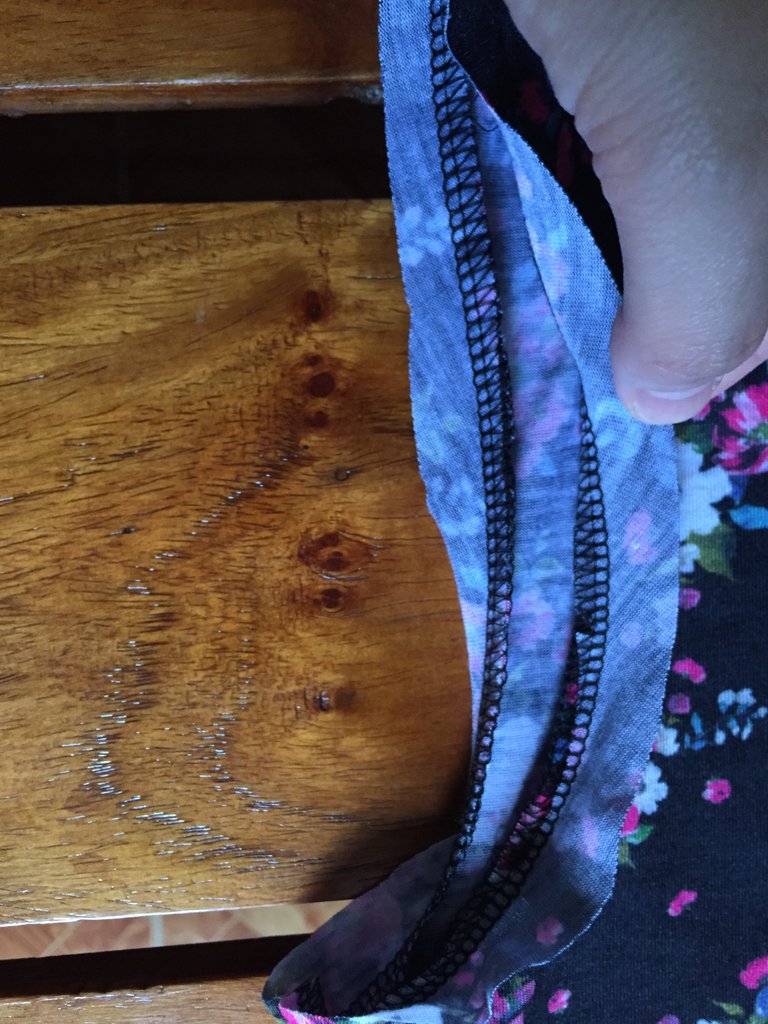 First, using a sharp scissor, I cut the sleeves about half centimeter near the seam. Good thing, the fabric stays intact and didn't fray even though I cut the sleeves out.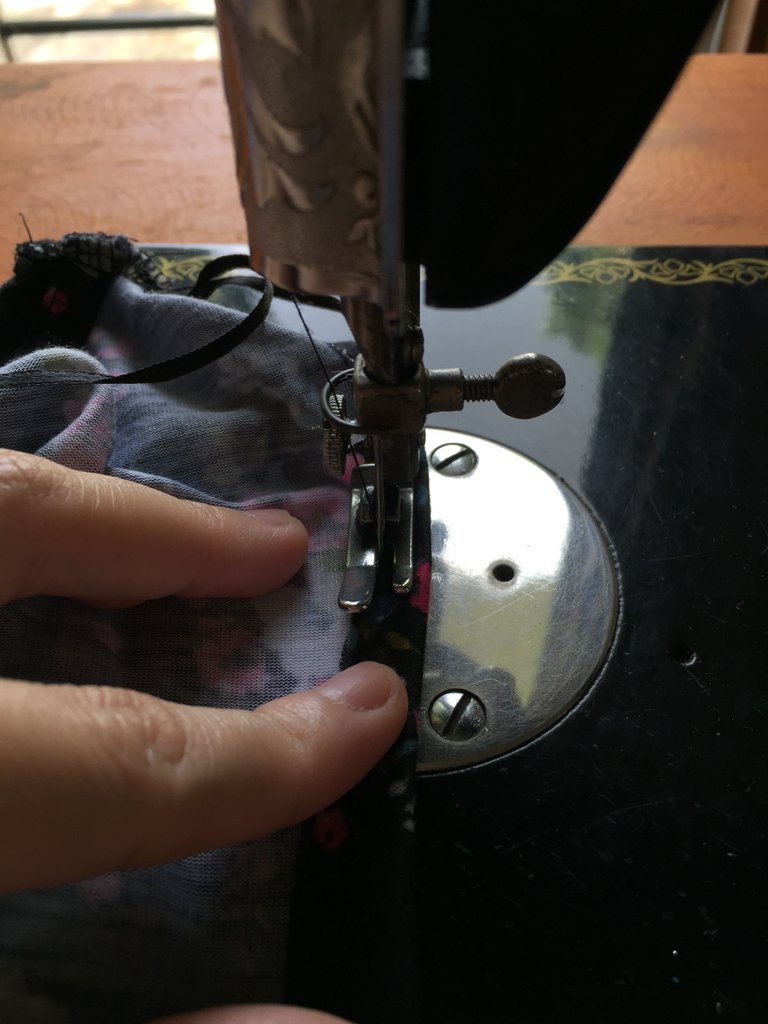 For a fine hem, I used our old sewing machine. Now, It's a sleeveless blouse.
For the leftover sleeves, I turned it into this.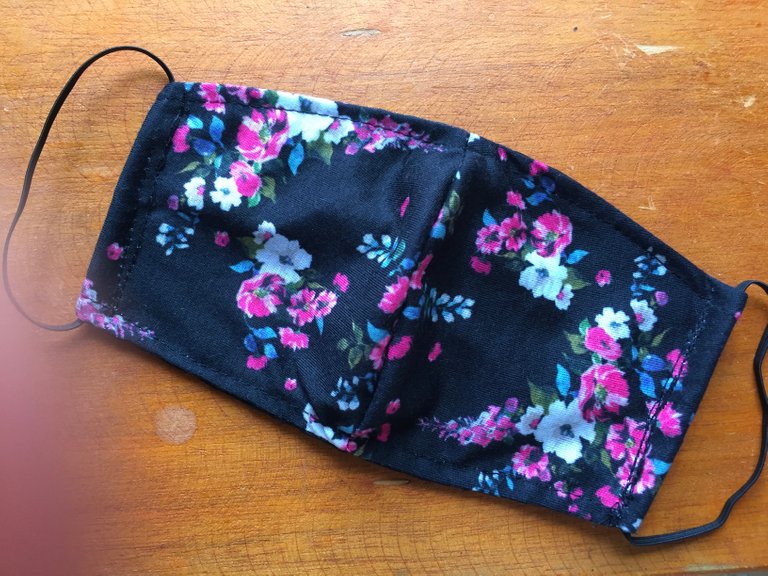 Here's the procedure.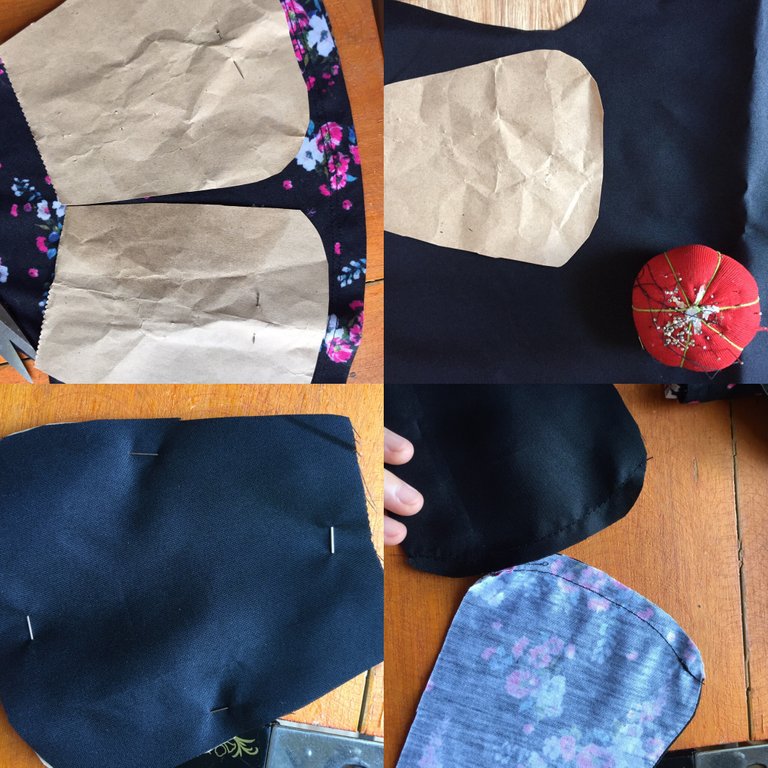 Make a pattern like that on the first photo. Cut the fabric while following the pattern. You can pin it to make it stable. Note that I used another fabric which is black to avoid confusion which is front or back. Then, sew at the wider edge.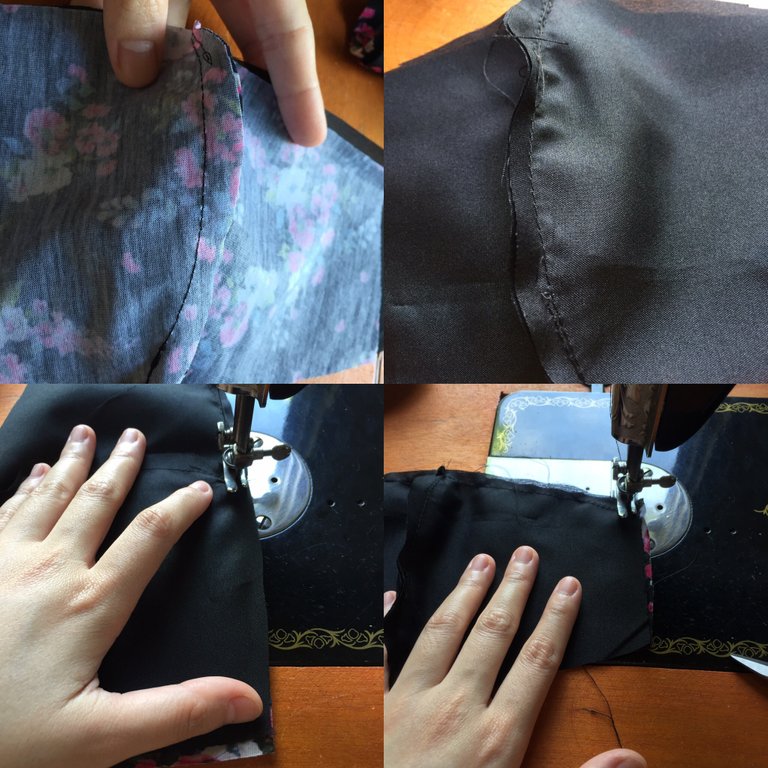 Next, place your two pieces of fabric on top of each other like those on the picture. Then sew the edges. Leave one edge open.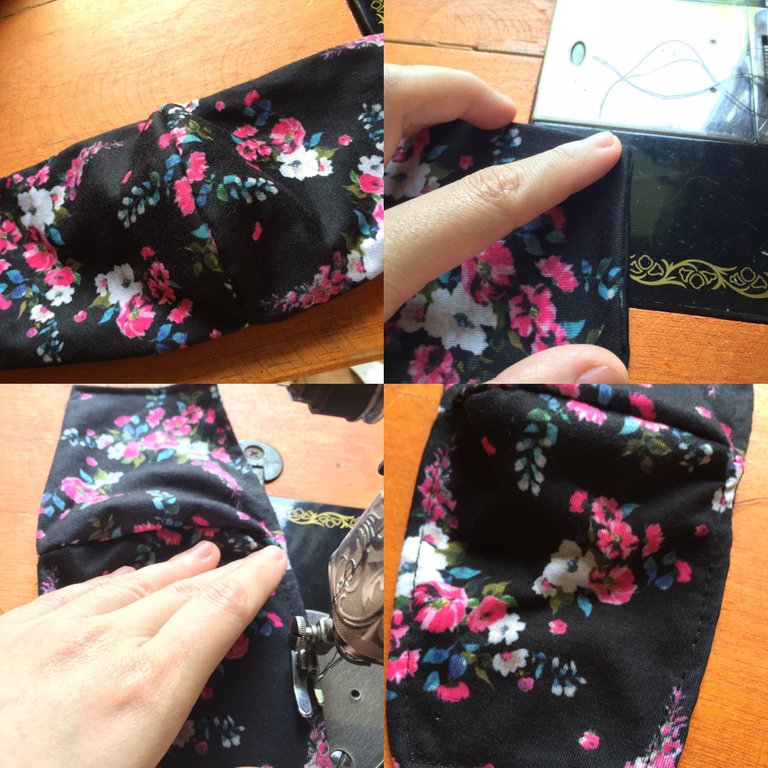 Then reversed it. Sew again all of the the edges so that the fabric will stay together.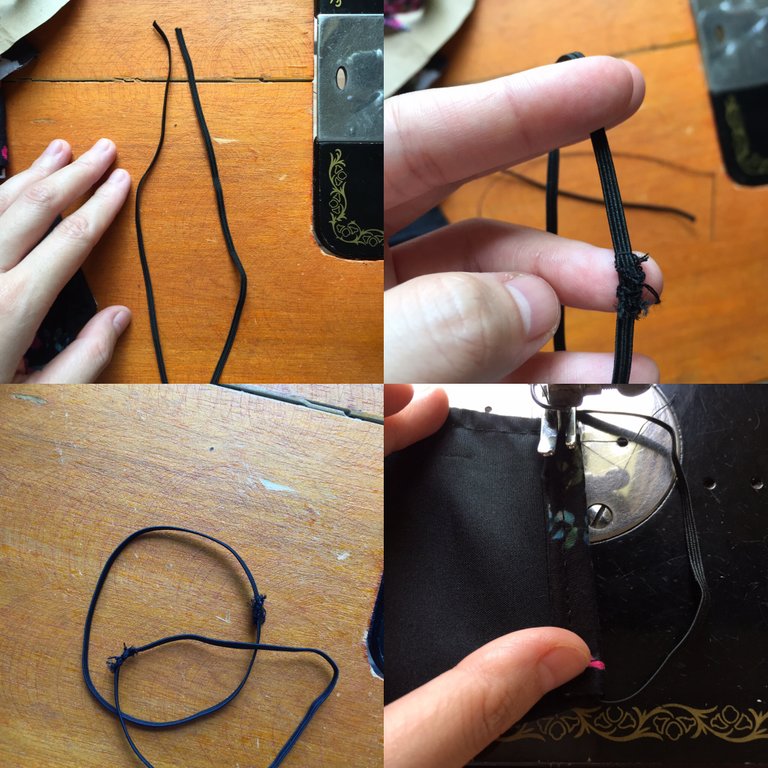 For the ties, use 1/8 elastics or garters. Measure. The length depends. Make sure that it fits well. Then, I manually stitched the ends before I sew it down to the sides of the mask. I tucked them inside the hem to keep the elastics in place.
It's done.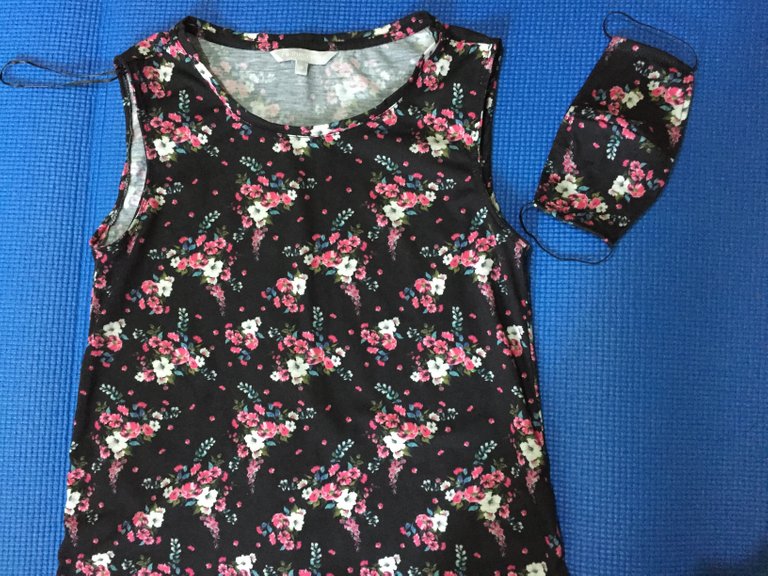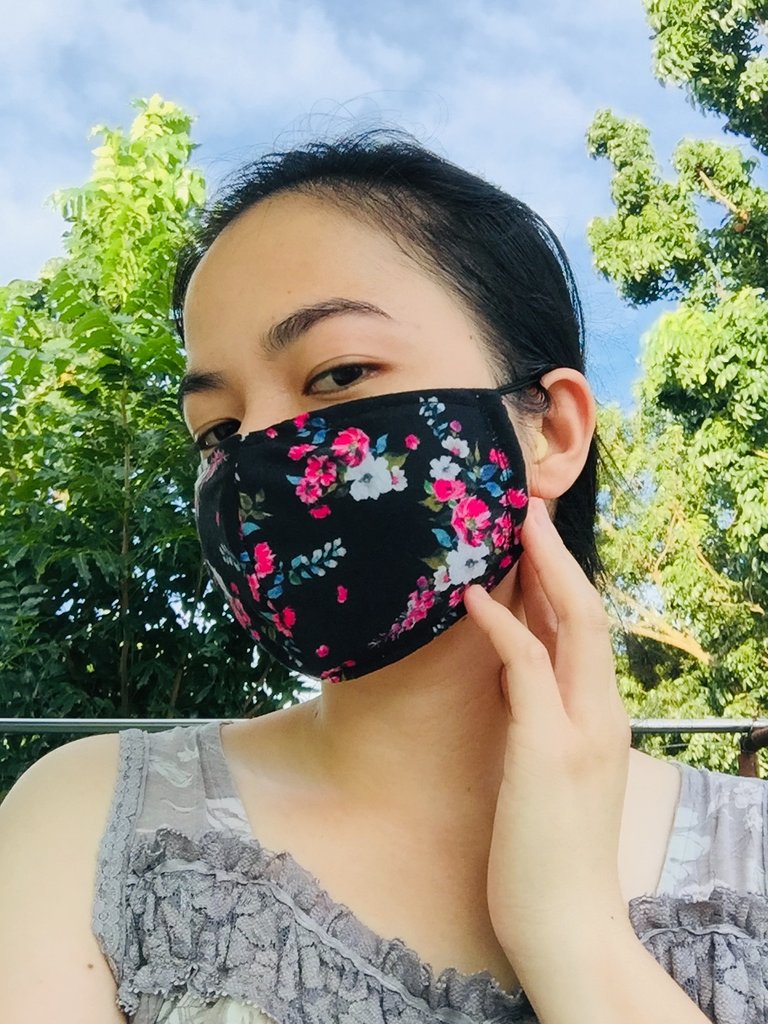 Not bad for a seasonal sewer like me.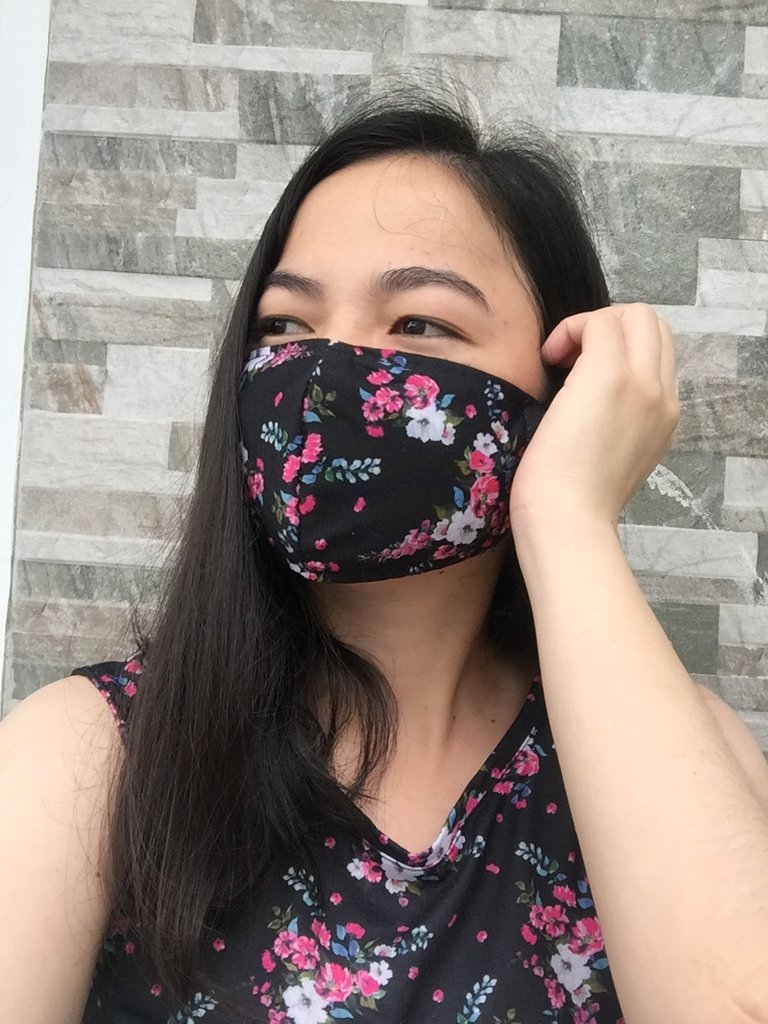 However, take note that wearing a cloth face mask will not help protect you from contracting Covid-19. It's still best to wear medical-grade or surgical mask.