Lazy night tonight and I was lucky to get the burger ingredients on sale for the local shop earlier.
The sweet potato fries were done in like 10 minutes and the beef burger with cheese and fried onions was done in under 5 minutes.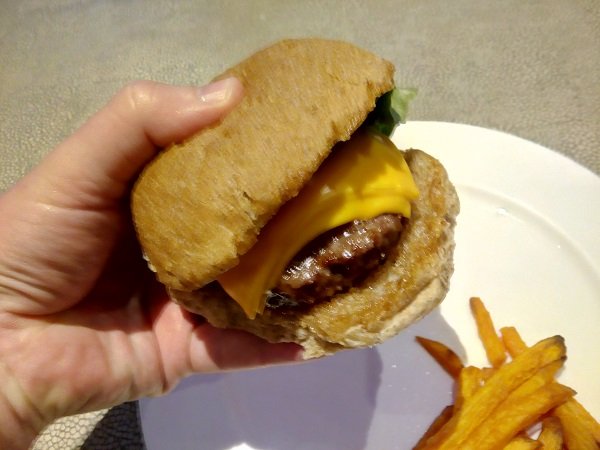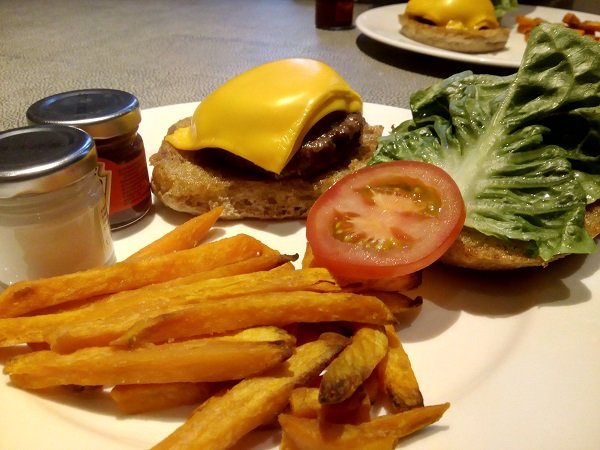 Demolished in minutes and super tasty.
Happy end of the weekend everyone,