The first time in many years I have had a Mars bar. I just went to the local shop at my sisters request. I was like yes, what a good idea, let us have some Mars bars.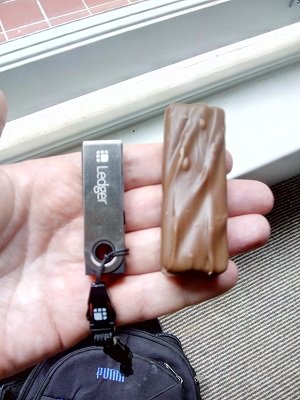 Not that much bigger than a Ledger Nano S
I come back and open the back and I was shocked. Honestly, I was angry. This shrinkflation trend is taking the piss now. Most food items are getting smaller in size and weight, yet the price hovers around the same point for a decade or so now.
I actually feel cheated and unsatisfied with my purchase.
Has this happened to you?