Good day freewriters! Here is my freewrite entry for the prompt "camping". The 5-Minute Freewrite Challenge which was an initiative by @mariannewest. Everyone are welcome to join in this challenge by checking the profile of @mariannewest, as well as @freewritehouse.
---
At a very young age, Brent had heart problems. Her parents took good care of him, and away from harm. As he gets older, they have been overprotective of him. Thus, he has the feeling of deprived of enjoying his live. That took a toll on him as he was hospitalized, and diagnosed with enlargement of the heart.
He's still able to survive but the doctor has already informed the parents that his life might be only until he's 21. His parents heard the most painful words, that is losing their only child. While Brent, on his part, he wants to enjoy the remaining years of his life. Thus, his parents took him to the places he wanted to visit. They went out for camping, something he wants to do ever since.
He's been receiving an injection every month which helped to improve his condition. Still, he prepared himself when he reaches 21. He reached that age, yet he's still very much alive. The doctor has declared he survived, and that gave him a chance to live normally.
Despite the good news, there are precautions to protect his health. Brent wanted to have a girlfriend someday, but it will only hurt the girl when he suddenly dies. He focused on a foundation which supports people with heart illness. It became his mission, as he considered it is. There he gained some friends, something he was limited to have in his earlier life.
---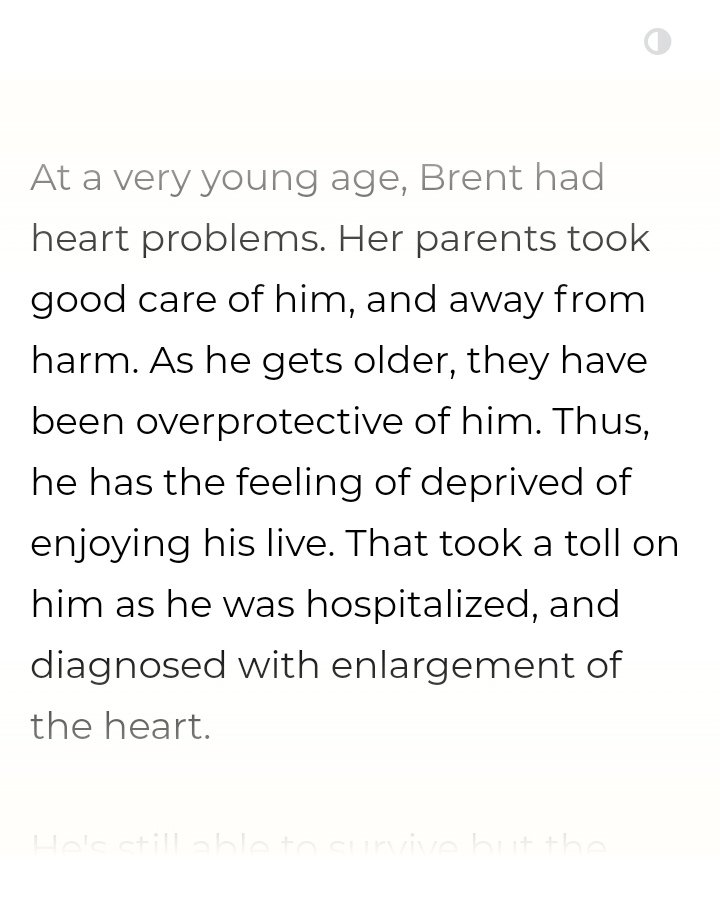 Here is my freewrite entry for the prompt "camping" which was written through the website squibler.io