I would like to thanks dear @tattoodjay and @elizacheng contest by Wednesday Walk and Make me Smile Challenge. Then I would like to take this opportunity because i see a lot of things in my short walk everyday but today i am sharing beauty of Meghna river with pretty cloudy sky.
Meghna River is one of the main rivers in our country and it is really beautiful famous place. I went to see the beauty around the river in the rainy season. Cloudy days help me think more clearly and improve my focus on sky or earth. What was a pretty color combination in the sky!
I love this sky colors changing beauty activity. We know if skies are cloudy, some of the sun's rays are reflected off the cloud droplets back into space. For this reason the earth to heat up more slowly. Then the air expands and cools. So clouds form as the temperature drops below the dew point. If we think the sky is the really perfect empty canvas with cloudy drawings over it.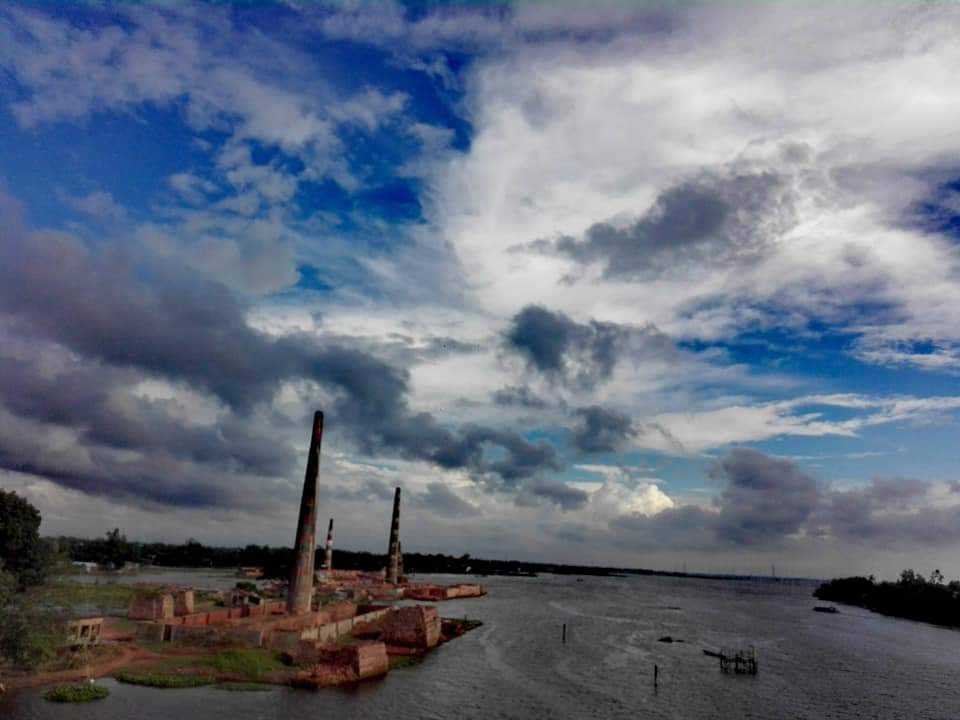 Everything looked more pretty such as cloudy sky, trees, rivers and houses of my eyes. Moreover I enjoyed charming beauty of the nature. Fresh nature is very important for us because we have needed to survive and thrive on earth. So we should try to refresh in the nature sometimes .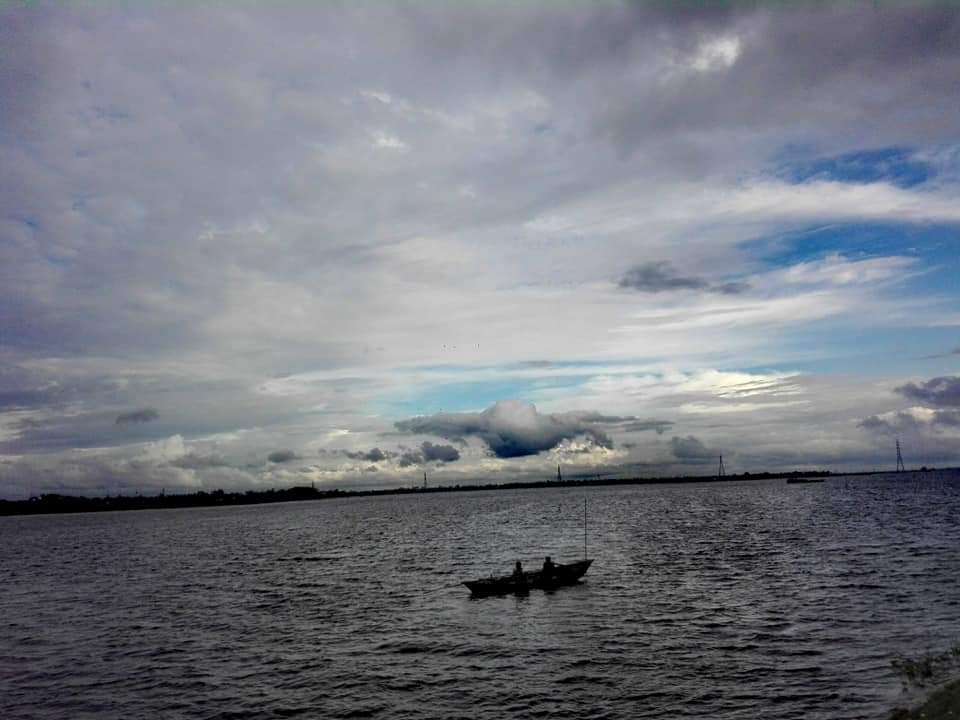 Clouds are given different names based on their shape and their height in the sky such as skies are clear or filled with clouds. If we are looking at the cloudy sky gives our inner peace, it manages to make our feel special. So i find out peace the large -scale sky because the sky makes me gentle and significant of its own sizable. Have a enjoyable Wednesday walk for everyone.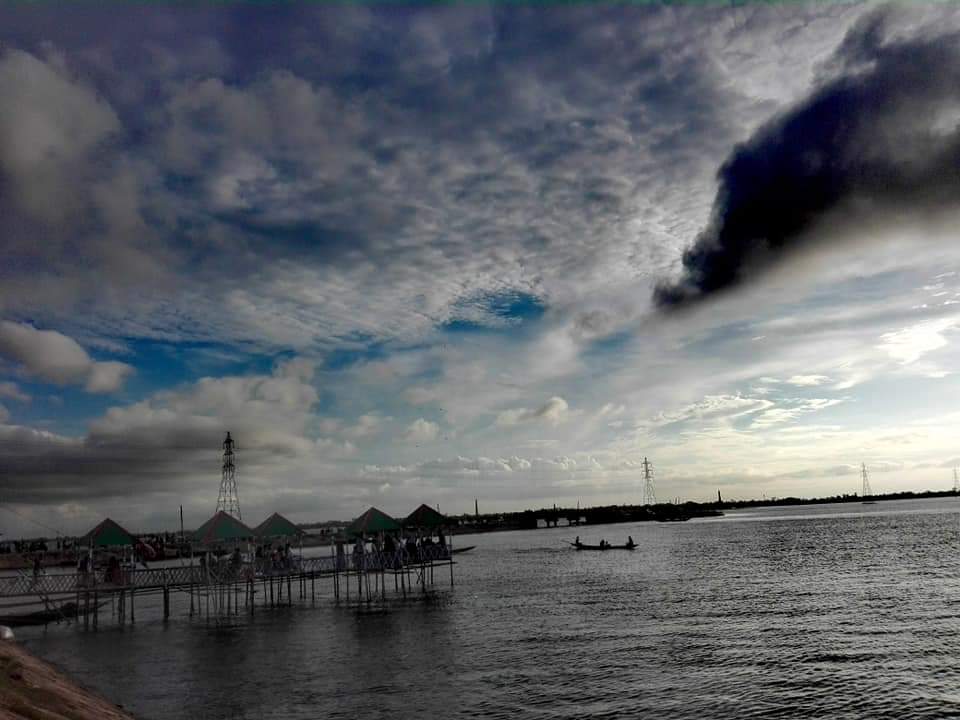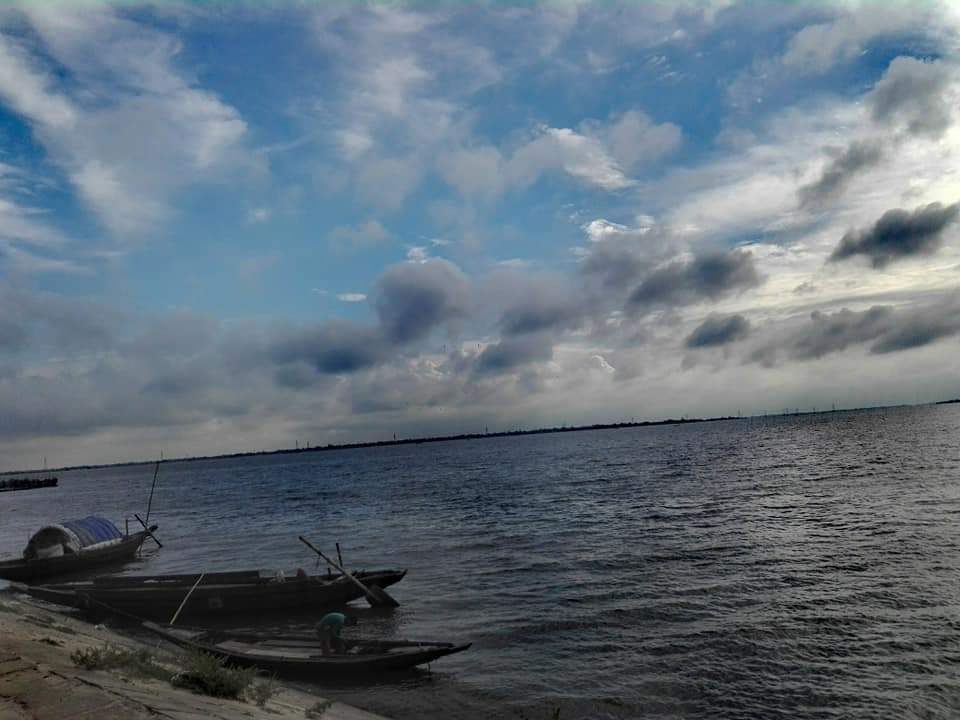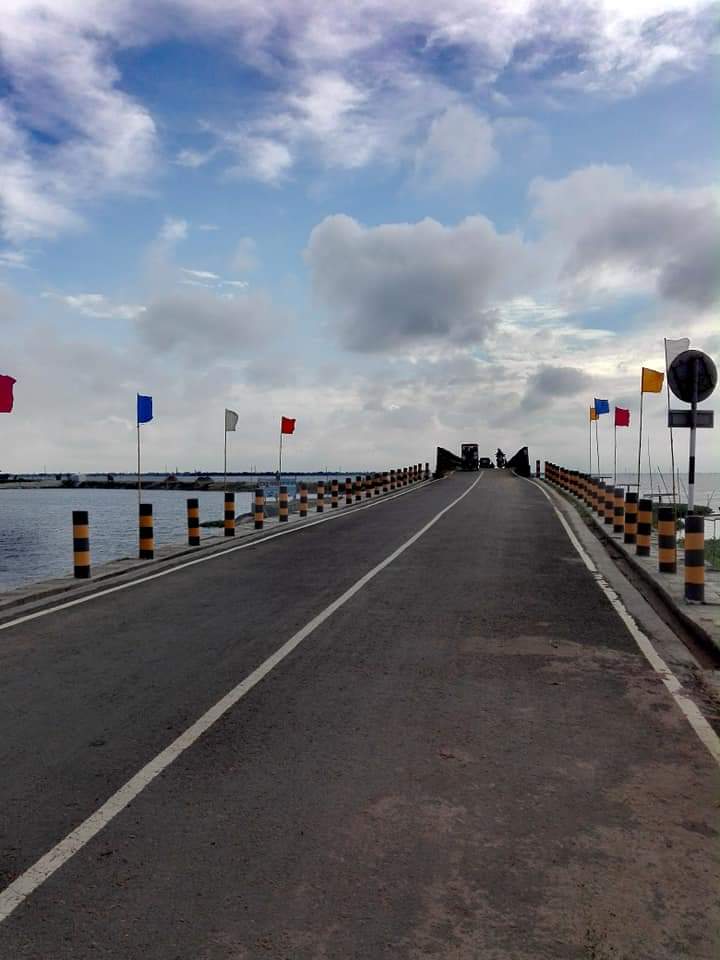 Especially i would like to thanks respectable @tattoodjay, @johannpiber, @riseofth, @ace108, @c0ff33a, lovely @dswigle and @melinda010100 for their nice contest and support to encourage me. And all other friends too.
Thanks for receiving the time to check out my post and your valuable time. Please upvote, comment, resteem and follow me if you like to view more content like this.
@kamrunnahar