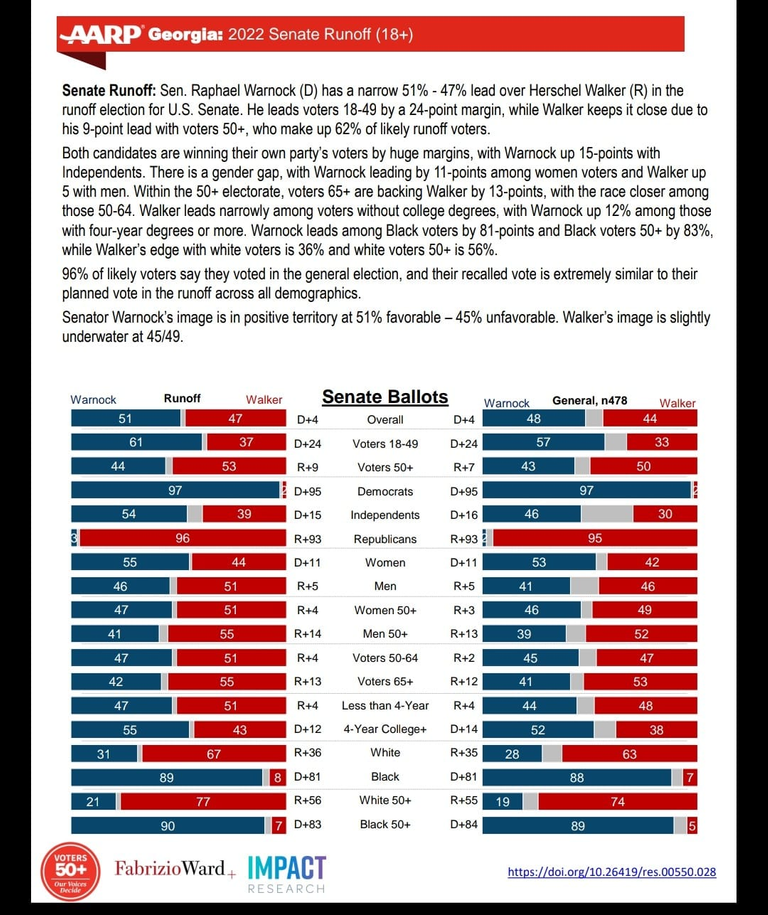 There's only been one poll done since the Midterms. Warnock leads Walker in that poll 51-47 among likely voters.
Walker's favorability is underwater. His favorability even among Republicans is only +84. Among independents it is -16. Conversely among independents, Warnock's favorability is +13.
The Georgia Supreme Court temporarily reinstated Georgia's six week abortion ban this past Wednesday while the lower court ruling is appealed. Abortion was a key issue for Georgia voters this Midterms, so expect this ruling to be on the mind of voters in the runoff.
I'd rather be Warnock in the runoff between the abortion ruling and Trump campaigning for Walker. It will ultimately depend on who wins the turnout battle though. Fortunately the Georgia Supreme Court allowed Saturday early voting to occur amidst this condensed runoff timeline.