Prizes
First, let's talk prizes, what everyone definitely wants right?
First Place: 30 Hive(liquid)
Second Place: 5 SBI units on Hive.
Third Place: 3 SBI units on Hive.
Fourth-Tenth Place: 1 SBI unit each on Hive.
We'll also have random other prizes for others who enter.
What To Write About
Growth. Growth is an important aspect of people's life. Without growth, progress couldn't have been had. A person needs to improve themself as they get older. How have you grown, give an example relating to your life? It can be a recent example of growth, or an example from when you were much younger.
How To Enter
To make entry as easy as possible, you just have to join our community, which you can do here on PeakD or here on hive.blog. Then just post your writing to the community(or you can crosspost it as well) to make it easy for us to find. Please be sure to tag your post with giftgiver as well.
Eligibility
Who's eligible to win? GiftGiver tries to help newer and smaller accounts out, and for that reason, we are limiting who's eligible to win. For this one, we don't have much. As long as your total HivePower is under 10,000 as of us reviewing, you are fine. If you have more than that, you can still enter, you just won't win the main prize. You can still get the random prize.
Time
We are giving writers one full week to enter. Once this post pays out, entries will be closed. We will review all entries after that time and winners will be announced shortly afterwards. Then our next contest will be announced and you can win some more.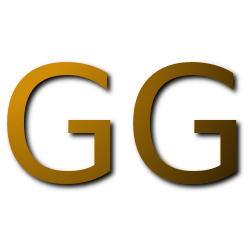 ---
Questions?
If you have any further questions, you can join us on our discord or check out the FAQ on our website.
Be sure to check out our new Hive faucet at https://giftgiver.site/faucet.
Written by @rishi556.