As you may have noticed, I don't have enough time to write a post (even a short one) every day. The first goal of these posts was to have some Upvotes to improve the Hive Power of the communauty in ordert to reward the posts written and especially the artists who present their works. These 200 posts have improved the situation but the max upvote is still too low (around 0.02).
So I'm going to stick to one post per week but a brief presentation of the top 3 posts of the week. I don't want to do like the Olympics with a podium but rather select 3 articles whose photos and text stand out to give their author 1 HIVE min each. If the earnings become more important, the prize pool will be shared between the 3 best posts of the week.
Is this system working for you? What do you think?
So the first Weelky Street Art will be online on February 26th and will take into account all the posts written between this post and February 26th at 5pm UTC.
---
Comme vous l'avez sûrement remarqué, le temps me manque souvent pour écrire un post (même court) chaque jour. Le but premier de ces posts était d'avoir quelques Upvotes pour améliorer le Hive Power et ainsi récompenser les posts écrits pour la communauté et surtout les artistes qui présentent leurs œuvres. Ces 200 posts ont permis d'améliorer la situation mais l'Upvote Max reste encore trop faible (vers 0.02).
Alors je vais me contenter d'un seul post par semaine et présenter les 3 meilleurs posts de la semaine qui seront récompensés. Je ne veux pas faire comme les Jeux Olympiques avec un podium mais plutôt sélectionnés 3 articles dont les photos et le texte se démarquent pour donner à leur auteur 1 HIVE min pour le moment. Si les gains deviennent plus importants, la cagnotte sera partagée entre les 3 meilleurs posts de la semaine.
Est-ce que ce système vous convient ? Qu'en pensez-vous ?
Le premier Weelky Street Art sera mis en ligne le 26 février et prendra en compte tous les articles écrits entre ce post et le 26 février 17h UTC.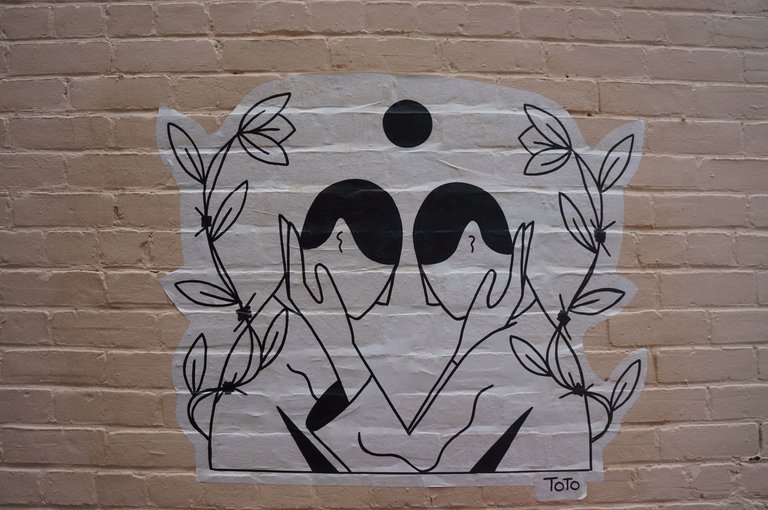 For the last Daily Street Art, a very poetic collage done by Toto.
Pour le dernier Daily Street Art, un collage très poétique fait par Toto.
| | | |
| --- | --- | --- |
| 🧑‍🎨 | Who : | Toto |
| 🎨 | How : | Collage |
| 🗺️ | Where : | On Henri Julien avenue near to Carré Saint Louis, Montreal, Canada. Google Maps |
| 🕰️ | When : | 2021 |

805 members with 17 new members this week. A warm welcome to :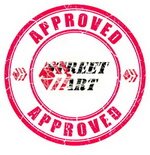 Have a great weekend and prepare your posts for the first Weekly Street Art. 😀
Très bon weekend à tous et préparez vos posts pour le premier Weekly Street Art. 😀