---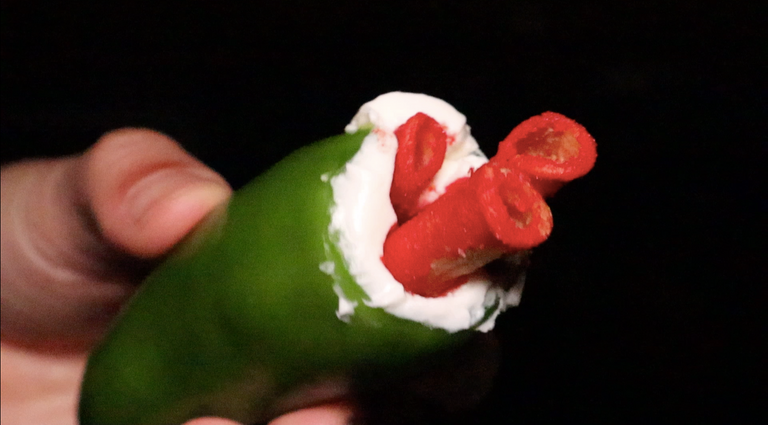 ---
Takis Jalapeño Cream Cheese
Crazy!!! I have seen this food hack again, and again, and again or TikTok then, lately, it's going cray cray on YouTube as well. The thing is, it's also easy peasy to make with the ingredients you can find in all grocery stores.
The 3 ingredients
It's literally just Takis, Jalapeño, and Cream Cheese just like its name. It that actually is its name :) #lol As well as, it seems really easy to prepare so I'm down. One thing that we never know until we try it is that, it's actually delicious or those yummy faces on the social media are all fake #oops!
How to prepare Takis Jalapeño Cream Cheese
1. Take out jalapeño seeds
If you have a small knife, that's ideal. Just stab into the middle and spin it around. Then just tap in up side down, all the seeds are out just as easy as that.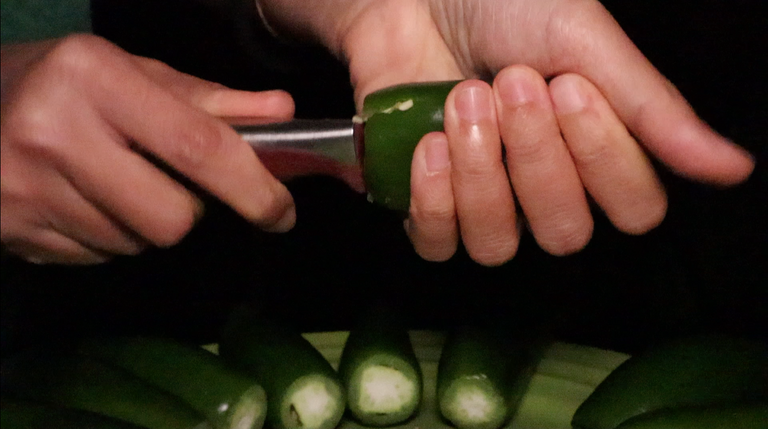 2. Stuff some cream cheese
I use Philadephia cream cheese because it's only 5 ingredients in it, no additives. Also, there are no other brands sold at the closest grocery store here so,... I put quite a good amount but not too much. I saw some people stuff it in like crazy amount so, totally up to your liking.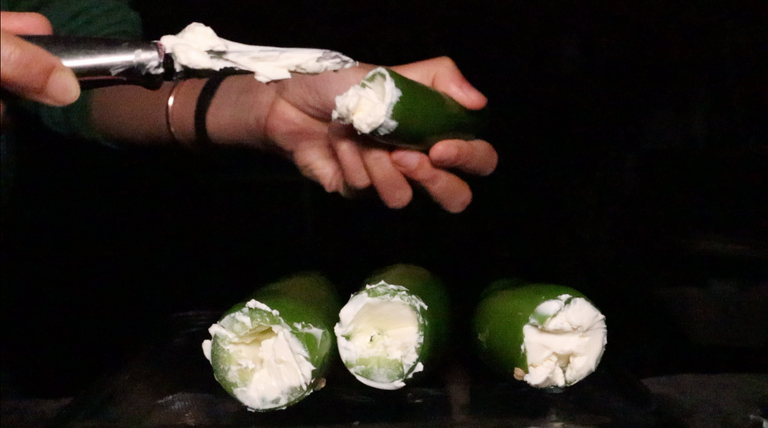 3. Stab some takis
I think 3 takis are a good amount.. It always tastes too intense and that's why I'm never a fan.. though, with this hack, wait for it. Takis haters out there may change their mind...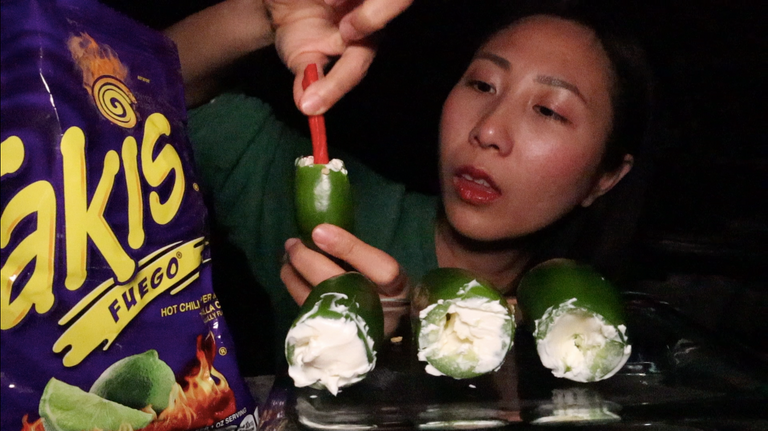 Tada!
Ta da da da... Here we go, Takis Jalapeño Cream Cheese. Not gonna lie but I really like how cool it looks. Such a great Italian color contrast as well #lol Perfect for the Chrismas holiday if you ask me.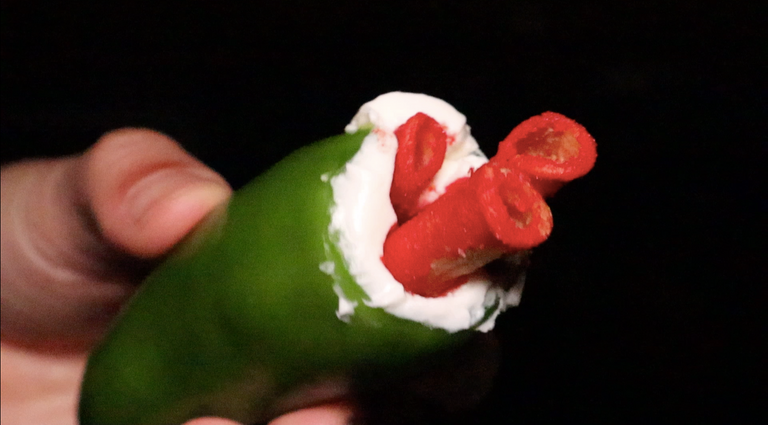 How does it taste? Is it actually delicious?
It's so yummy tummy! The veggie crunch from jalapeño, the creaminess of the cream cheese and the crunchy, sour and spicy takis... Normally, I think takis is too intense of a flavor but then combined with cream cheese and jalapeño, it's a great balance. Love both the flavors and texture! No wonder why it's going viral!!
What I would change in this recipe?
I love spicy a lot so, I would actually not take all the jalapeño seeds out. Leave some seeds would make a great spice! Other than that, it's a perfect snack!
Who came up with this hack is still a myth. I just know that the craziness was started on TikTok then it came over to YouTube and now, ahem! to Hive! #lol You're welcome :)
Do give it a go as it's super easy to prepare. It makes the chip 2-3 times healtier and yes, you, it's so yummy and can be pretty addictive so watch out!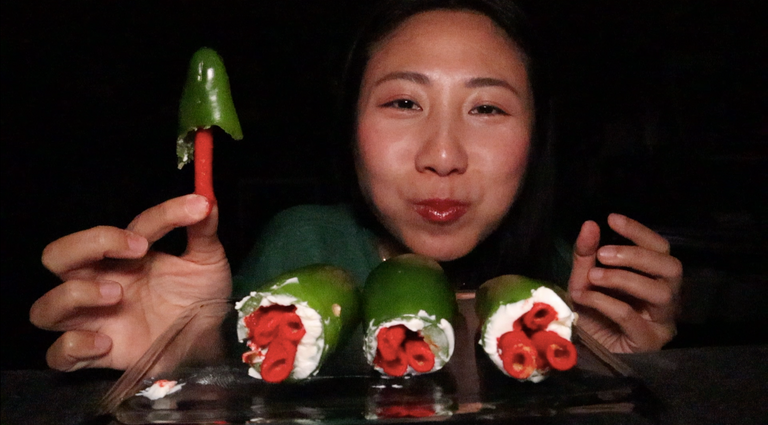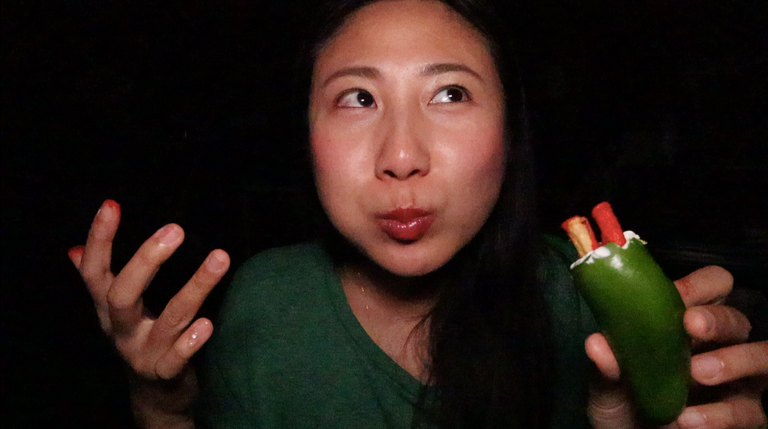 Watch how I prepared and tried this Takis Jalapeño Cream Cheese for the very first time and please don't forget to subscribe if you like this kind of content! :)
Takis Jalapeño Cream Cheese?
Yay or nay?