I have high expectations for oils.
This is perhaps the only situation where I consider myself "high maintenance". In order for an oil to get my genuine approval, it needs to be a multi-tasking maniac that improves my health and well being and works wonders for my hair and skin. The fact that avocado oil is relatively inexpensive is just the perfect little sherry on top. There aren't that many out there, but let me tell ya, avocado oil is very near the top of my list for oils essential to me.
Let's Start with Health Benefits:
Avocado oil is inherently anti-inflammatory. It's good for more than just inflamed skin. When you include avocado oil into your diet you will benefit in the following ways:
Prevent flare-ups of certain auto-immune diseases.
Less inflammation in your arteries- meaning improved blood pressure
When included in your diet, avocado oil can help you lose weight:
Increases the efficiency of your digestive tract.
The nutrients from the healthy food that you eat will be more easily absorbed.
You'll feel more full from less food, and will feel satisfied for longer periods of time.
You'll get more energy out of the foods that you eat.
More energy means you'll be capable of performing more physical activity, which leads to a more healthy lifestyle!
Avocado oil is my #1 choice for removing my makeup, but this oil can clean much more than mascara:
Has the power to fight and eliminate microbial infections
Defends against free-radicals
Detoxifies- Avocado oil is a natural source of magnesium so by including this oil in your diet you will begin to remove heavy metals like mercury and lead from your liver, kidneys, brain and other organs as well.
Fights the physical and mental signs of aging:
When you include avocado oil in your diet you will see improvements with memory and mental acuity.
Avocado oil is prescribed in France to help patients with arthritis
This oil will speed cell rejuvenation, giving you more and stronger cells when you use this it as a moisturizer.
Is a great source of vitamin E, potassium lectin- All are famous for skin-feeding ingredients that are easily absorbed through the skin.
Avocados are rich in oleic acid:
Avocado oil has a longer shelf life then other oils because it is highly resistant to oxidation. That bottle can last a good 6 months before going bad if you keep it stored in a cool, dark place with the lid secured of course.
This is also what makes avocado oil effective for helping those with diabetes since oleic acid helps improve insulin sensitivity and blood circulation.
It can handle the HEAT:
Once olive oil and coconut oil are subjected to high levels of heat, most, if not all of the nutrients are lost. With olive oil at least, when it is cooked with high heat the very structure of the oil changes from being relatively healthy to being just as bad as canola oil.
Avocado oil can stand to be cooked at 400 degrees Fahrenheit and still maintain it's healthy characteristics.
You can easily swap out your olive oil and use avocado oil in all of your recipes. It's also a great oil to use raw in homemade salad dressings!
Now For The Beauty:
I was blessed with extra sensitive skin and as much as I love coconut oil, I know that I should not apply it to my face. Coconut oil tends to clog my pores resulting in a guaranteed a new pimple friend within 24 hours.
I read up on avocado oil before I purchased some for myself. I learned that it was a lightweight oil that helped to even skin tone and reduce fine lines, suffice to say that it didn't take long for me to decide if I should try it.
Superior Hydration Means Diminished Fine Lines:
Avocado oil has vitamin E which is great for moisture.
Wrinkles abound when skin is dry; by keeping your skin sufficiently hydrated with avocado oil, you'll encourage healthy skin cell regeneration and diminished fine lines.
For Hair Growth
If you have gone through great lengths to grow your hair to... great lengths ;) you'll know that regular trimming of your ends will help to encourage health hair growth by eliminating the damage and split ends.
Apply avocado oil to your ends at night or before you shower to prevent the shampoo from stripping your ends of what little moisture they do hold.
After showering, use one drop or two if you have thick or long hair, and apply to your hair from the ends to midway up. (I avoid applying oils near my scalp to prevent the greasy head look.)
Towel dry your hair as often as you can! This will help your hair re-hydrate and become healthier over time if you're not constantly doing damage with heat styling
Don't use heat styling products if you've applied oils to your hair! This can increase the damage done by the heat. Instead, if you need additional frizz control or shine, apply a very small amount to your ends after styling.
As a Hair Mask:
Apply avocado oil all over your hair, really saturate it, and you've got an easy hair mask!
You can also add a few drops of Rosemary oil for additional shine and a great scent.
Don't forget to give yourself a really nice scalp massage while you're at it. Scalp massages with moisturizing oils are great for getting and maintaining a healthy scalp, especially if you're tired of dealing with dandruff or an itchy scalp. Massaging your scalp will also increase blood flow to the area, this encourages hair growth!
Bonus: if you add a couple drops of rosemary oil to your avocado oil hair mask you will also help to delay the growth of grey hair!
Luckily this one works great for me, so much so in fact, I've become a big promoter of it purely due to the fact that it's solved a lot of problems for me. I want to encourage you do some research on these oils yourself and try and find other real testimonials from people who have tried them. If avocado doesn't work for you then I'll be a bit sad, but rest assured that there are plenty others out there that might be just what you need.
When purchasing Avocado oil look for these in the label:
Organic
Cold-Pressed
Unrefined
Extra Virgin
Important Allergy Note:
If you have a latex allergy you have a risk of also being allergic to avocado oil.
Avocados, bananas, chestnuts, kiwis and passion fruit all contain some of the same allergens as latex!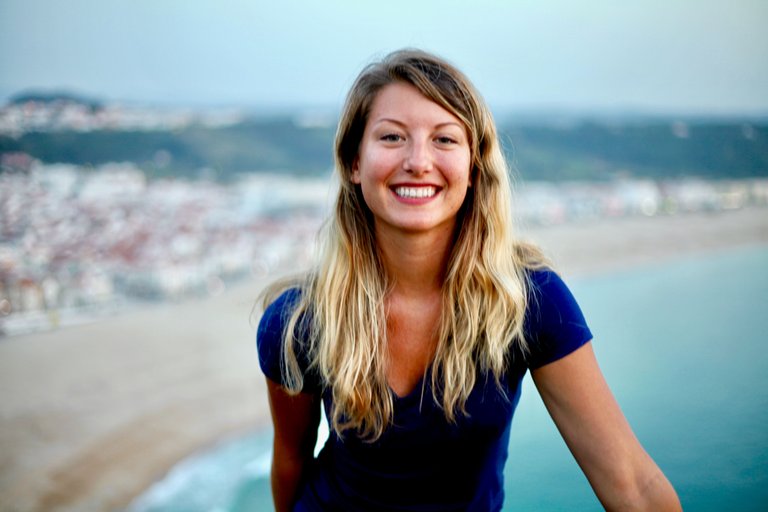 If you enjoyed this post give an upvote and leave a comment!
Let's have a conversation about your favorite oils or what you'd like to learn about next!
SteemStrong!