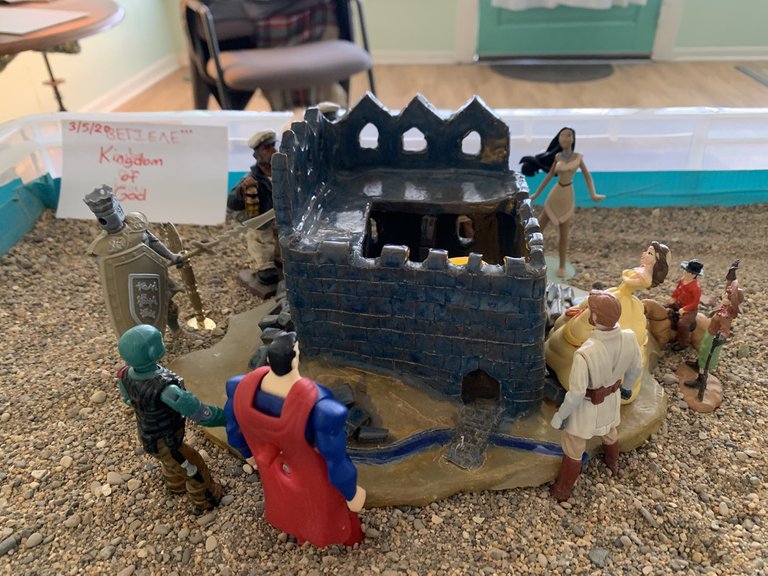 For the last year or so my wife and I have been visiting a Mental Health Counselor. Yes, we are ok, lol. Ever since my wife graduated with her degree in Mental Health we consider these visits as part of our maintenance routine.
At first, I was a bit skeptical. Especially when the counselor started doing sand tray therapy with me. Essentially, you walk through the section of toys that are available and place them in the tray. There is no real rhyme or reason to it. Personally, I wait for the feeling or energy to kick in when I see a particular piece. Believe me, it can be a lot of fun.
The picture you see above has to do with my "inner circle" of friends and family. Each figurine represents a person in my life that I trust and go to for advice and counsel. Did I know this was what was going to happen at first? No, and that is the beauty of each session. Our subconscious knows what we need to process in the moment, and that undercurrent comes out in amazing ways.
I highly encourage you to seek out a mental heath counselor. These past few months hav been hard enough for folks, let alone the years of relationship stress that may be weighing on us. You may find, as I have, that being a kid again and playing in the sand is one of the best decisions you ever made.
---

---