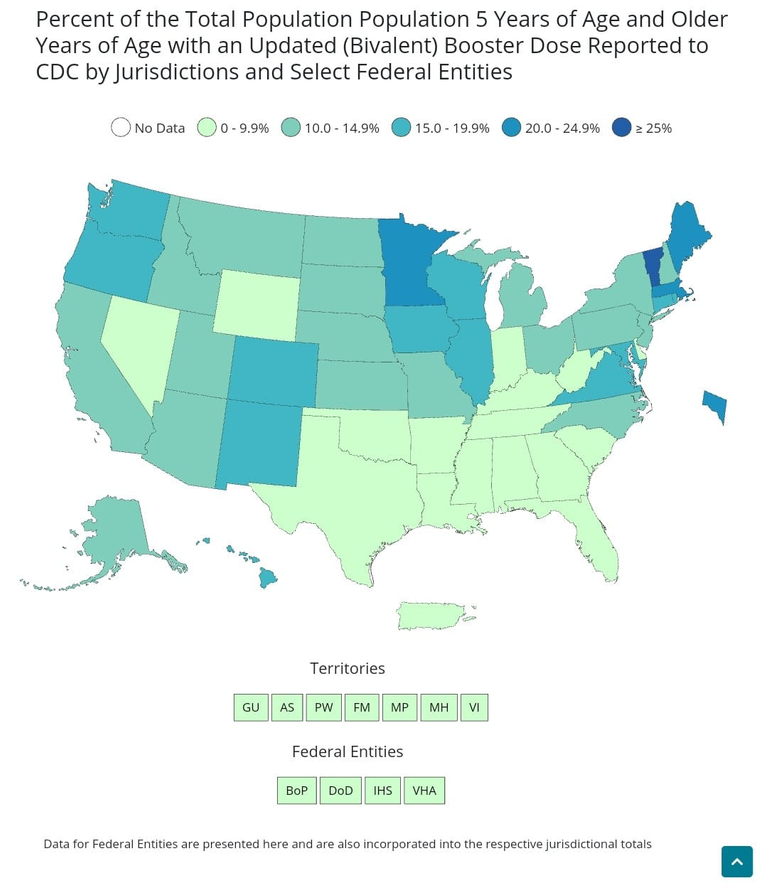 Lot of variance by state on who got the updated coronavirus boosters.
Vermont has the highest % of people 5 and older with the updated booster at 25%. Alabama the lowest with an abysmal 3.5%.
Just looking at % of people 65 and older, Maine leads with 54%. Alabama again has the lowest rate with an abysmal 9.9%.
A lot of unnecessary COVID morbidity and mortality.
Make sure you get the updated booster! Everyone 5 and older should get it.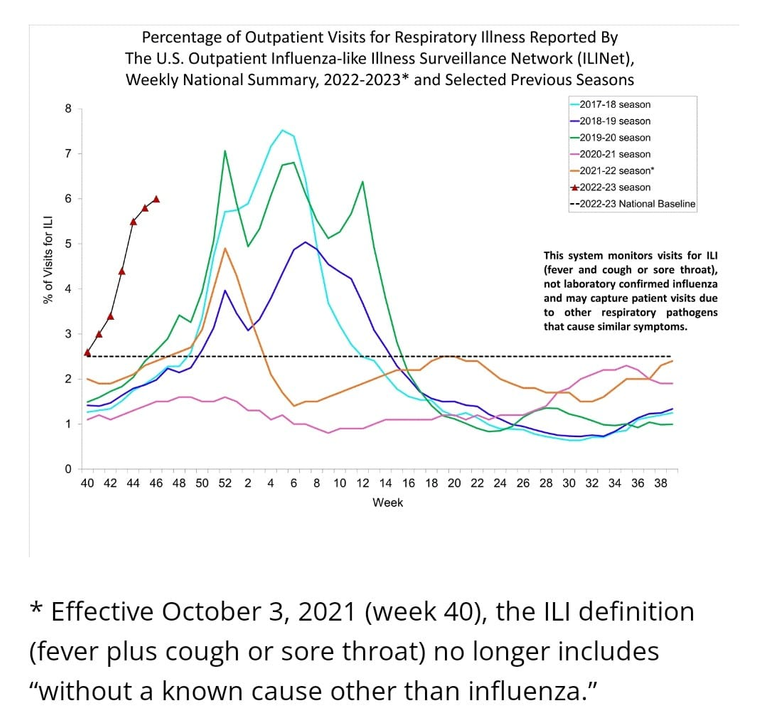 Also a reminder to get the Flu vaccine this season. It's a good match for this years circulating virus and the season has actually started about a month earlier than usual.
There is a high activity of flu across the country and hospitalizations are at the highest point since the swine flu pandemic.
There haven't been many deaths (12) so far this season but all have occurred in those unvaccinated.