Wassaaa wassaaa!!!
So when I went to buy groceries, I went to buy some beauty products as well. I don't know, I just felt like it lol.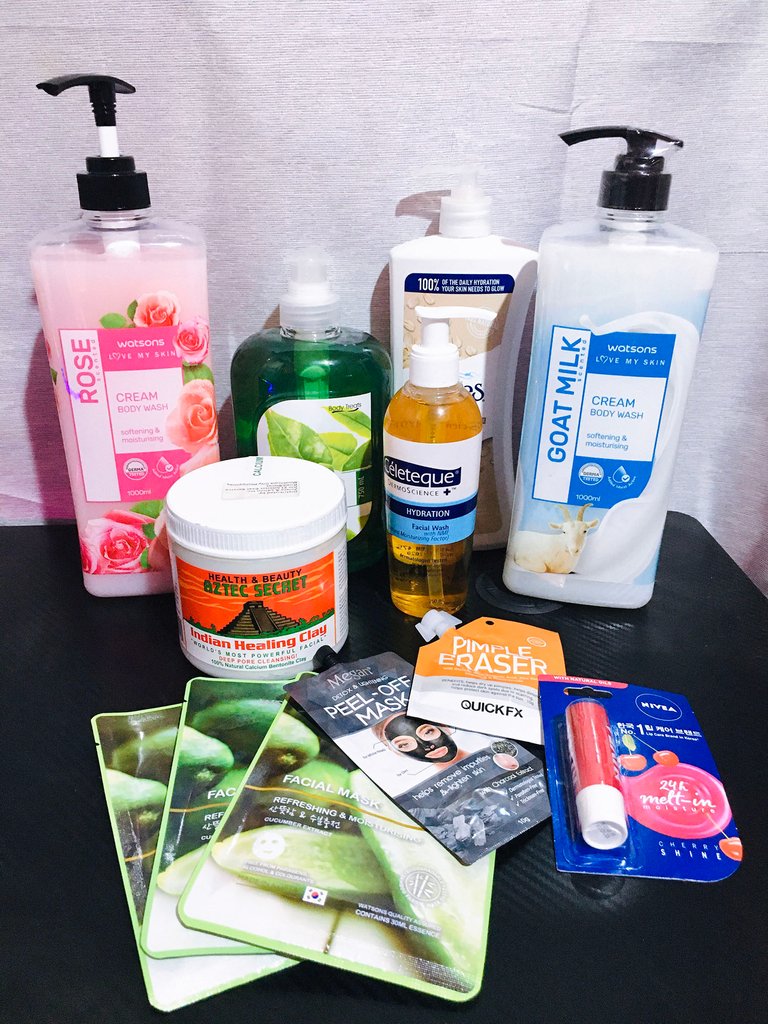 I've been wanting to buy that clay mask cos it looks cool and I've heard it deep cleans the face, which I haven't done before really LOL. My face is so oily and there's so much sebum there probably as I don't take care of myself that much. I mean my face doesn't look bad, I'm still lucky I don't have those bad acne, but like I said before I wanted to have that habit of taking care of my skin as early as now cos I might regret it later if I don't.
I bought face wash and some body wash as well. I've mentioned before that I will be using those handmade soaps my friend sells cos they are really good but I also wanted to buy some body wash to use occasionally if I like lol so that's why.
The other stuff, I bought them for me to have a habit of taking care of my skin, aside from drinking a lot of water as well. I don't know, it makes me feel good if I know I have been taking better care for myself.
But you know what's funny is that even though I started using these masks, my sleep is still fucked up LOL. It's just hard to adjust especially when you are working on something and you think working at night is better for better concentration. :/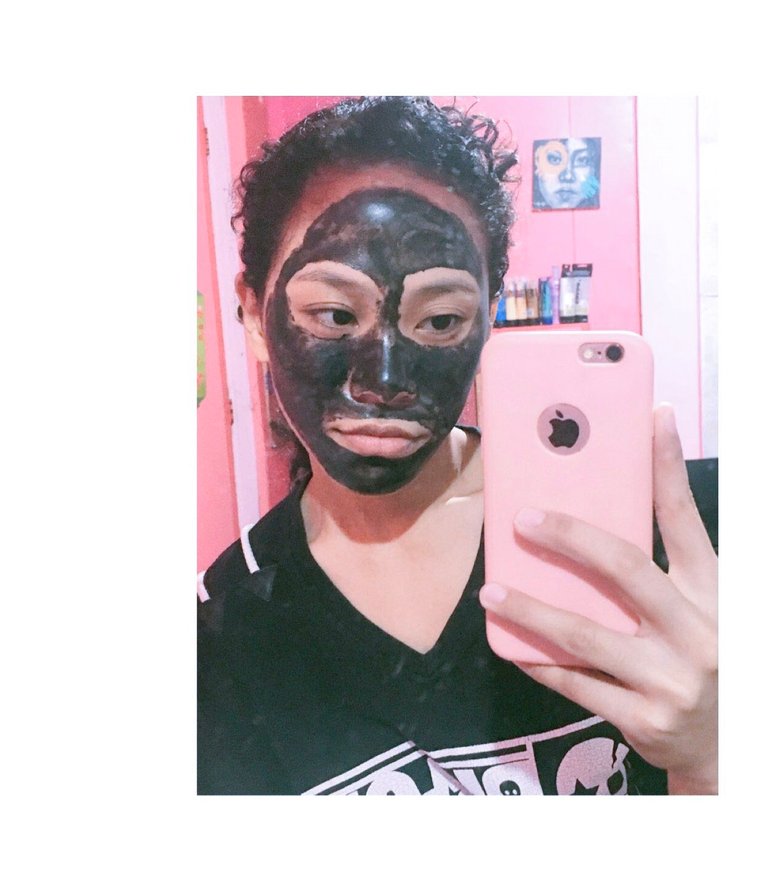 See, I'm making a fool of myself for using "skin care" but sleeps at 6am. LOL. :P
But this mask tho is really gooood. Like damn it really took off some whiteheads all over my face that I didn't know exist!!! When I took it off it was just really a WTF moment cos I didn't know I had that much shit on my face. T_T
So yah. This week has been so busy.
I've been painting a lot and at the same time thinking about my plans for my studio. My dad bought a house and he's so nice to build a studio for me, just big enough for the things that I do now (paintings). So I've been planning the look of it and what to put in there. Researching too so I'll at least have some idea for a proper art studio cos I'm gonna use some chemicals and stuff.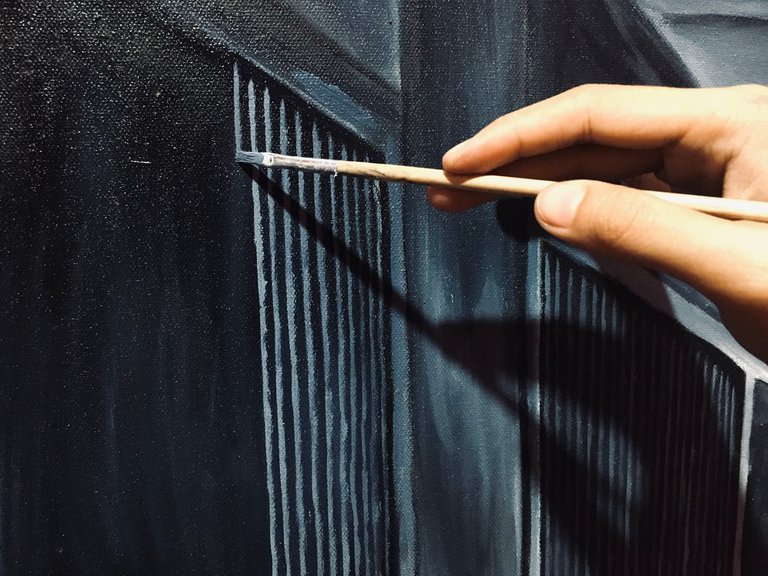 Anyway, this is what I do with the painting now. So many lines!!! It's challenging and therapeutic at the same time haha. I really don't know how I got this patience now but it's fun! :D
That's it for the ramble for todayyyyyy. Busy week ahead still!