The mountain Niingen 31.05.19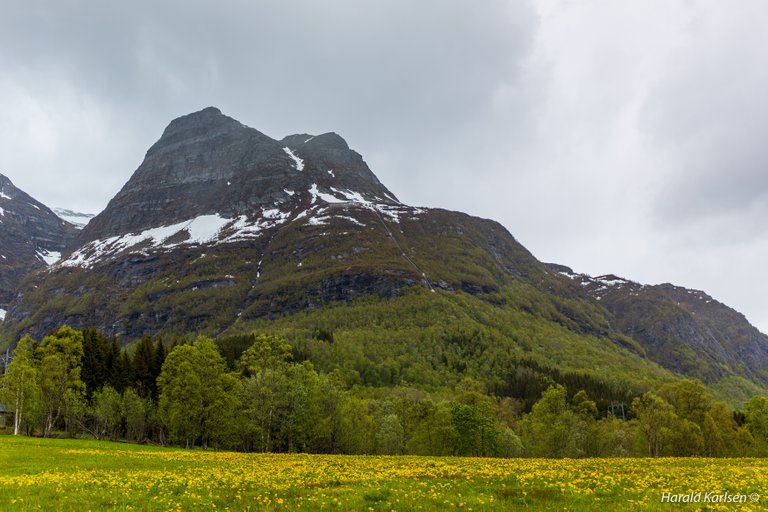 Niingen is easily visible when driving past Bogen some mile outside Narvik. The summit is described to be a nice hike during the summertime, The summit lies at 1073 meters above sea level, and offers a nice views of the fjords and the mountains around Narvik.
In many years we have driven past this mountain by car, and every time I have wanted to take a walk on the mountain. So friday 31.05. we had free from work and for some reason we choosed to explore this mountain for the first time. The trail follow a pipeline to a hydropower plants up to around 500 meters. You can see the route and the pipeline on the first picture. Where the pipeline starts on 500 meters the route further follow the snowfield and the edge of the mountain up to the highest point.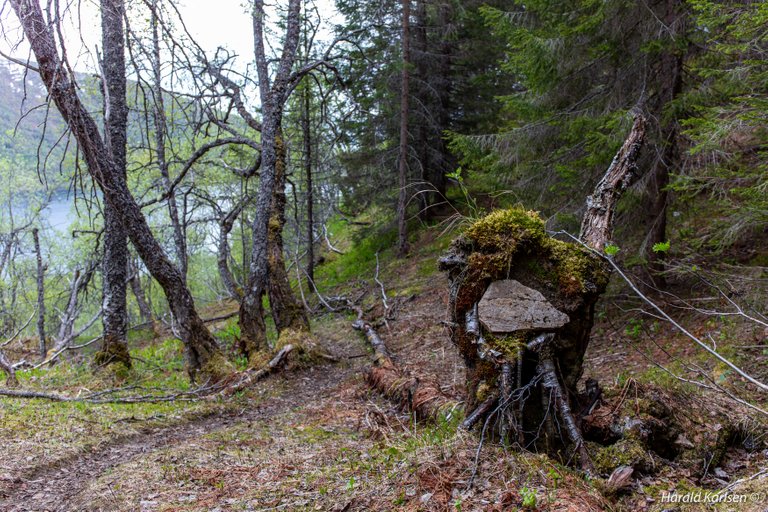 The first part of the hike to the foot of the mountain and the pipeline go through old forest.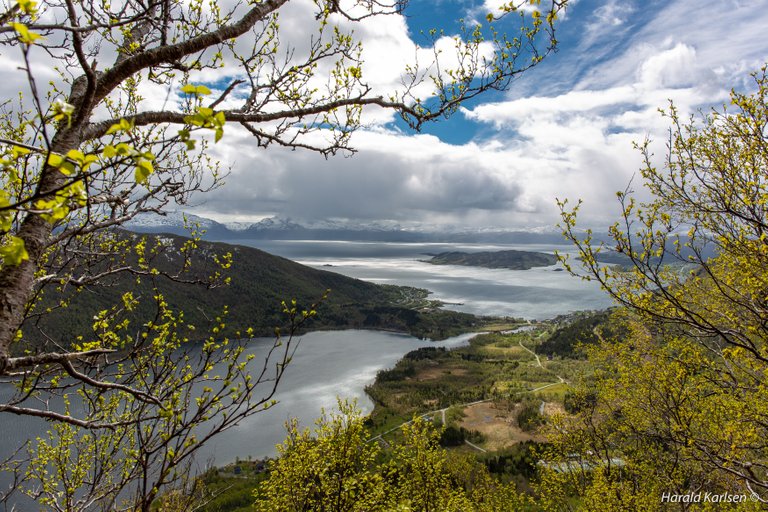 The trail got steeper pretty quick up in the woods.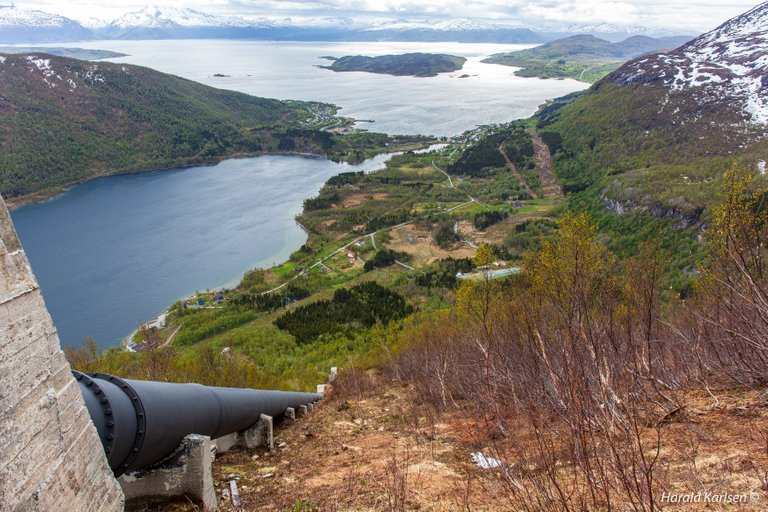 When we reached the pipeline we followed it up to 500 meters.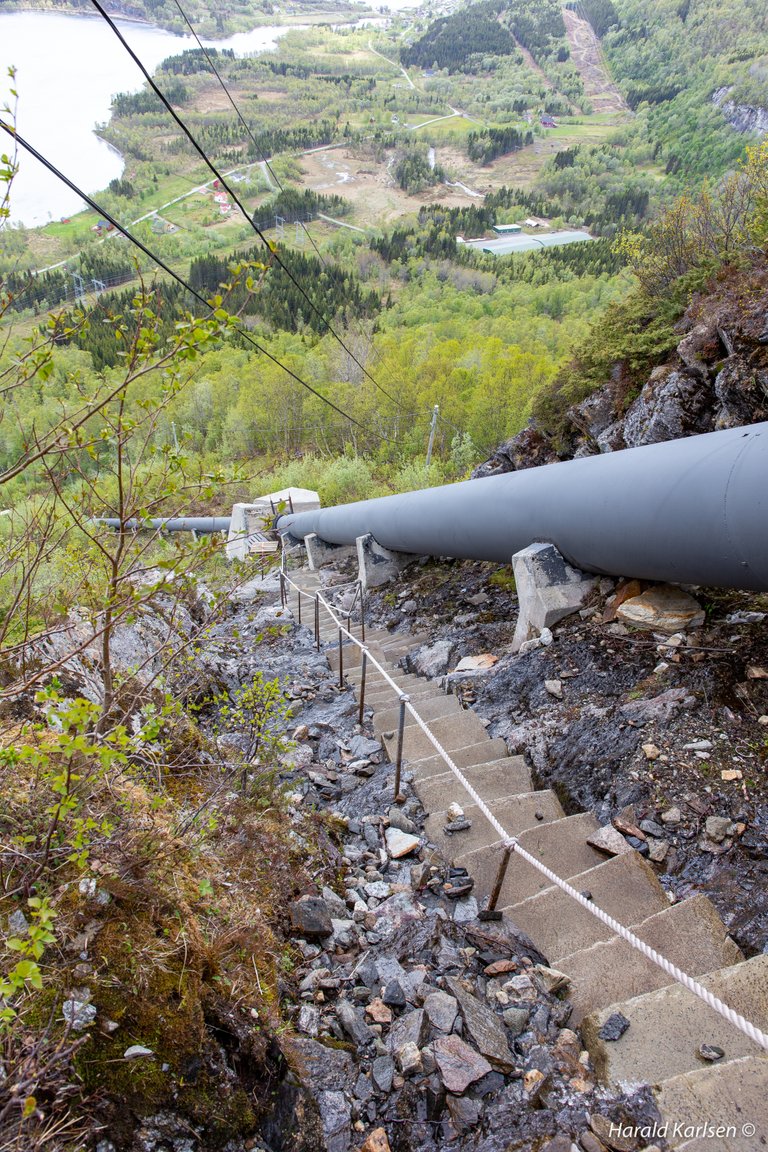 Some place the terrain is very steep and stairs was made in the mountain to make i possible to work at the pipeline and safely walk up an down.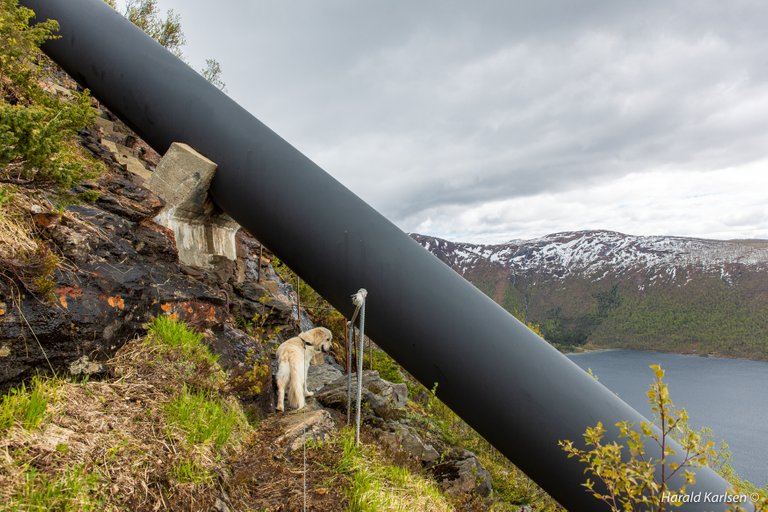 During the construction work, January 21, 1952, a large avalanches destroyed the construction huts 500 meters up the hillside. In this accident died 5 workers.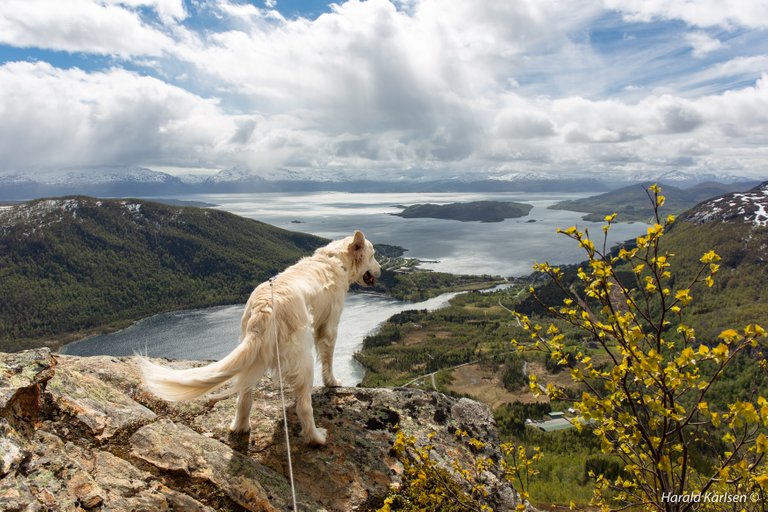 Nero managed the steep terrain an stairs well, here i admires his great work.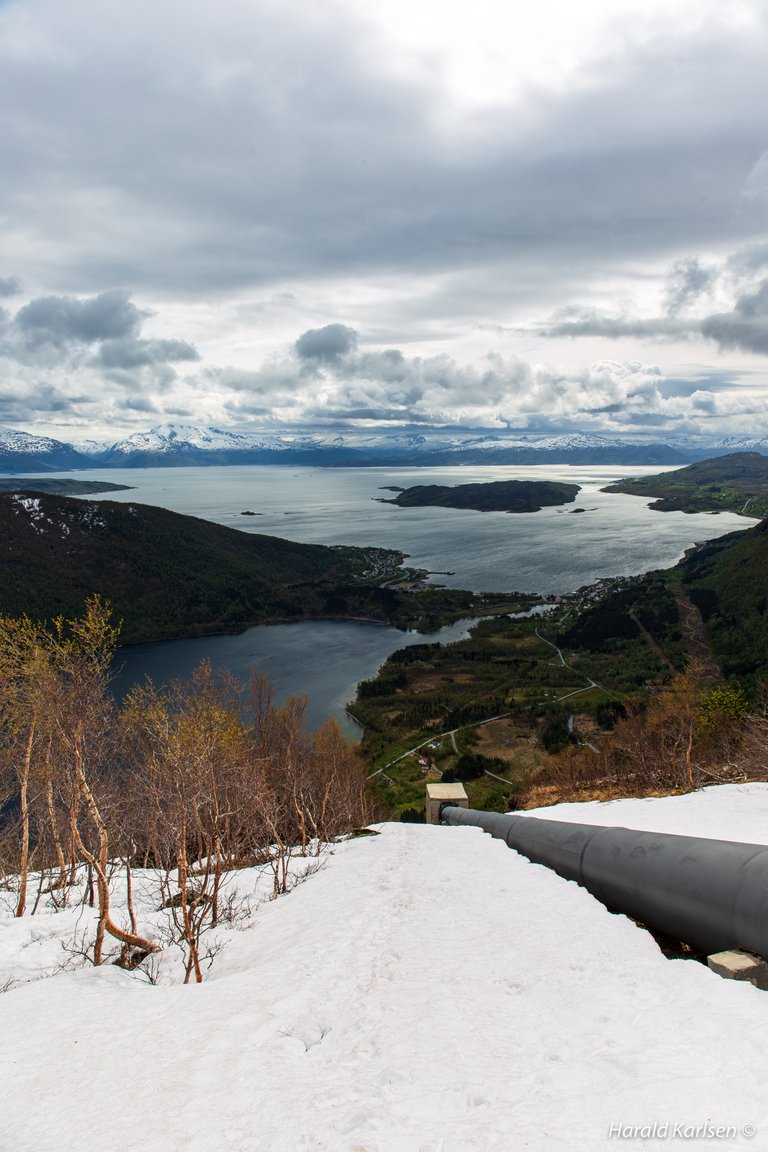 On the upper part of the pipeline we walked on snow to the platou above the pipeline.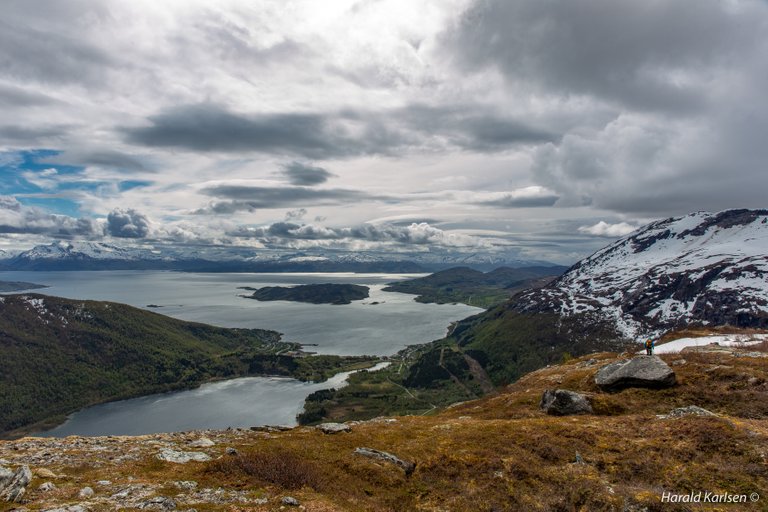 Here are several nice spots for camping in tent with a nice view when going to bed, or in the morning when the sun rise with a hot cup of coffee in the sleeping bag. I have to do it...yesss,,,or...maybe???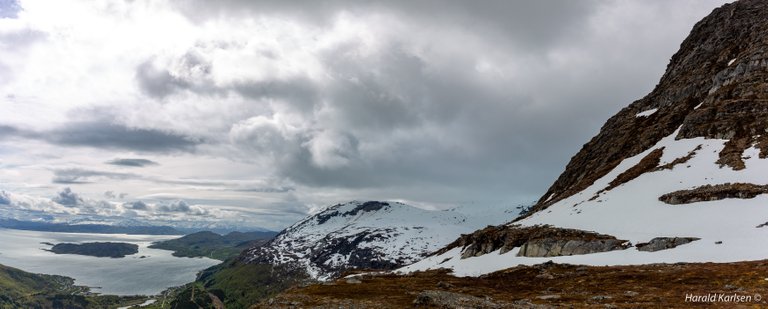 From the platou the view is quite nice towards the fjord and mountains.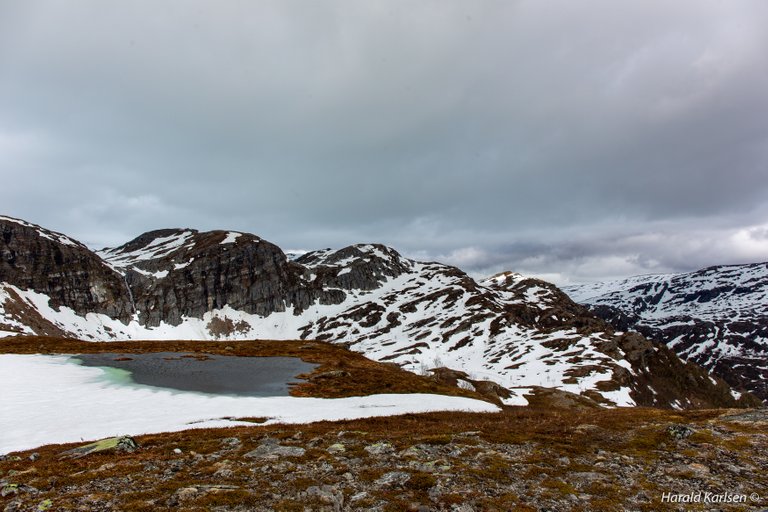 It was more snow up in the hight than we could see from the starting point. The route you saw in the first picture above the pipeline have some pretty steep parts where you have to use both arms and foots to come past. Nero would also probably have big troubles to manage so we decided to not go further up. Later in the summer it will be easier to go this route. So we stopped and found a place with shelter from the wind, eat some food before we went down the same route.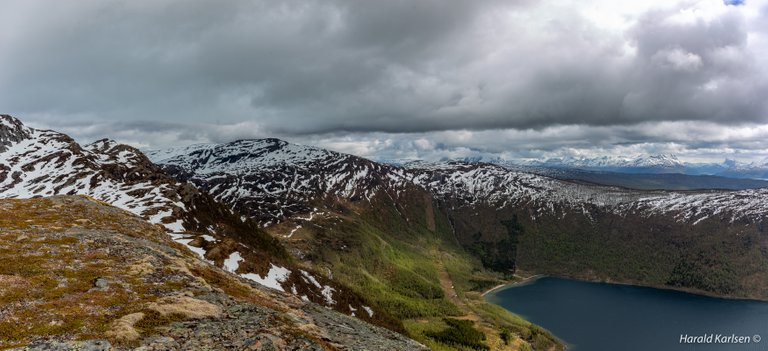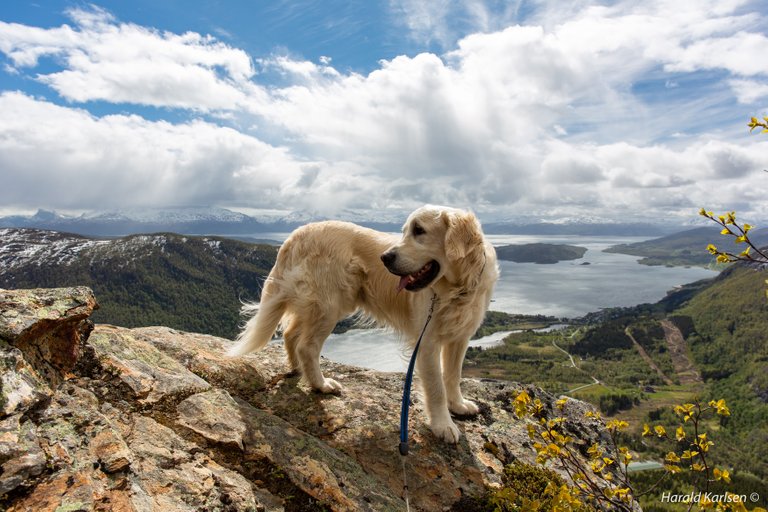 Nero looks back on a well-managed adventure in the mountains :-)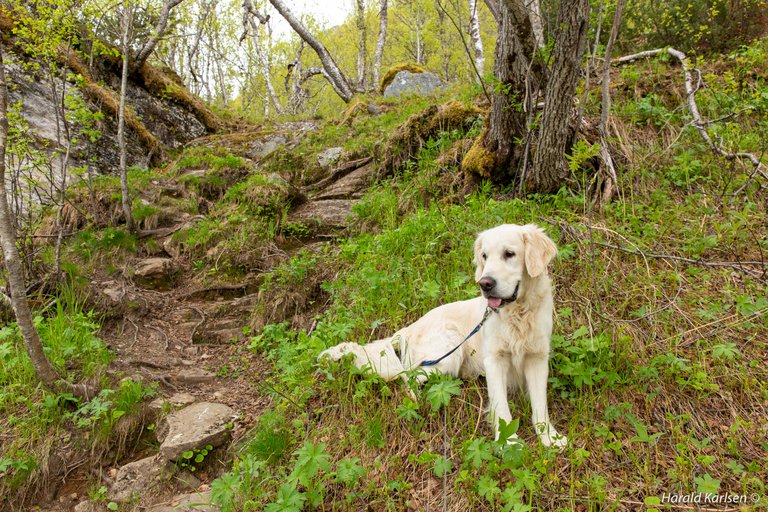 A little rest before the last leg to the car.
Best regards
Harald