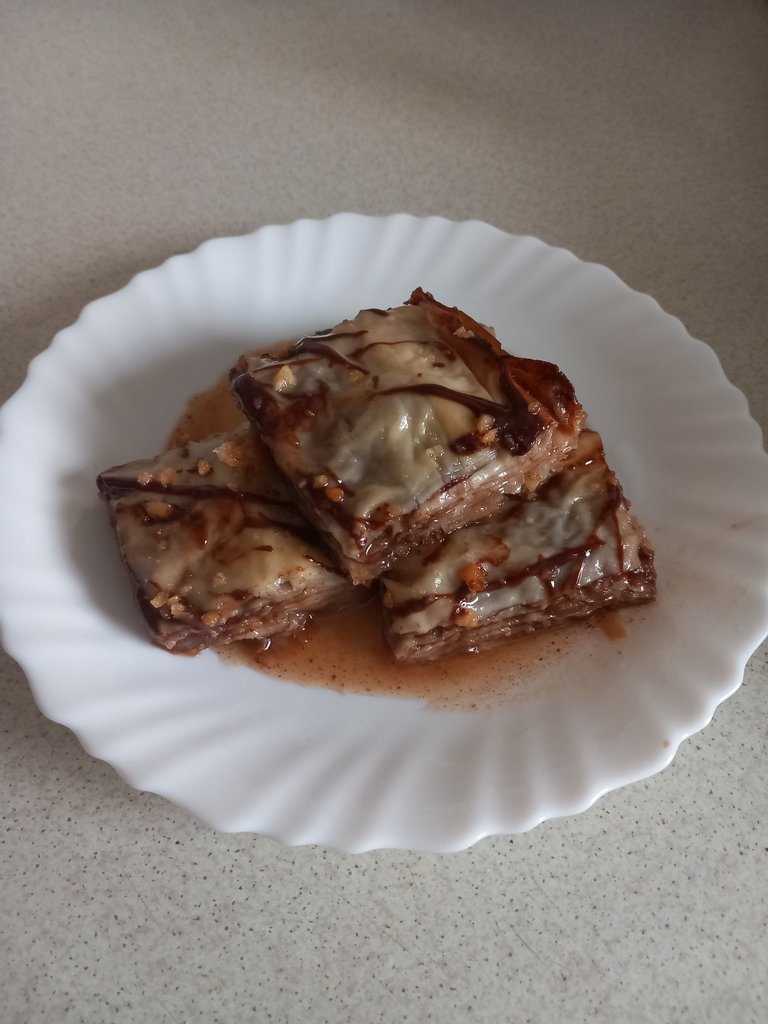 Hello friends of the Hive ☺️ It's time for me to show you something with strong 🤭 I ask people with a weak heart to skip this post and don't watch 🤭 Today I will show you a baklava recipe, but not traditionalist if not incredibly juicy, delicious and that melts in your mouth and hits right in the heart 😂😂 Namely, Baklava Ferrero Roscher 🥰 It's about time for a sugar hit, don't you think? 😂😂 Let's go with the recipe, because I know you can't wait 🤭

Hola amigos de la Hive ☺️ Es hora de que os enseñe algo con fuerte 🤭 Pido a las personas con el corazón débil que se salten este post y no miren 🤭 Hoy os enseñaré una receta de baklava, pero no tradicionalista si no increíblemente jugosa, deliciosa y que se deshace en la boca y golpea justo en el corazón 😂😂 A saber, Baklava Ferrero Roscher 🥰 Ya era hora de un golpe de azúcar, ¿no creéis? 😂😂 Vamos con la receta, porque sé que no puedes esperar 🤭

Здравейте Hive приятели ☺️ Време е да си покажа нещо ударно 🤭 Моля хората със слаби сърца да подминат този пост и да не гледат 🤭 Днес ще ви покажа рецепта за баклава,но не обикновена а невероятно сочна,вкусна и топяща се в устата и удряща право в сърцето 😂😂 А именно Баклава Ферреро Рошер 🥰Време беше за една ударна доза захар,не мислите ли? 😂😂 Да преминем към рецептата,защото знам,че нямате търпение 🤭
Ingredients:
♡ 500 g thin puff pastry dough.
For the filling:
♡ 150 g cookies.
♡ 250 g peanuts (usually with hazelnuts, but I like it better with peanuts).
♡ 30 ml fresh milk
♡ 2 tablespoons of Nutella type chocolate.
♡ 200 g dark chocolate
♡ 100 ml oil
♡ 100 g margarine.
For the syrup:
♡ 800 ml water.
♡ 400 g sugar

Ingredientes:
♡ 500 g de masa de ojaldre fino
Para el relleno:
♡ 150 g de galletas
♡ 250 g de cacahuetes (normalmente con avellanas, pero a mí me gusta más con cacahuetes)
♡ 30 ml de leche fresca
♡ 2 cucharadas de chocolate tipo Nutella
♡ 200 g de chocolate negro
♡ 100 ml de aceite
♡ 100 g de margarina
Para el sirope:
♡ 800 ml de agua
♡ 400 g de azúcar

Необходими продукти:
♡ 500 гр кори
За пълнежа:
♡ 150 гр бисквити
♡ 250 гр кашу(по принцип е с лешници,но на мен повече ми харесва с кашу)
♡ 30 мл прясно мляко
♡ 2 с.л.течен шоколад тип Нутела
♡ 200 гр черен шоколад
♡ 100 мл олио
♡ 100 гр маргарин
За сиропа:
♡ 800 мл вода
♡ 400 гр захар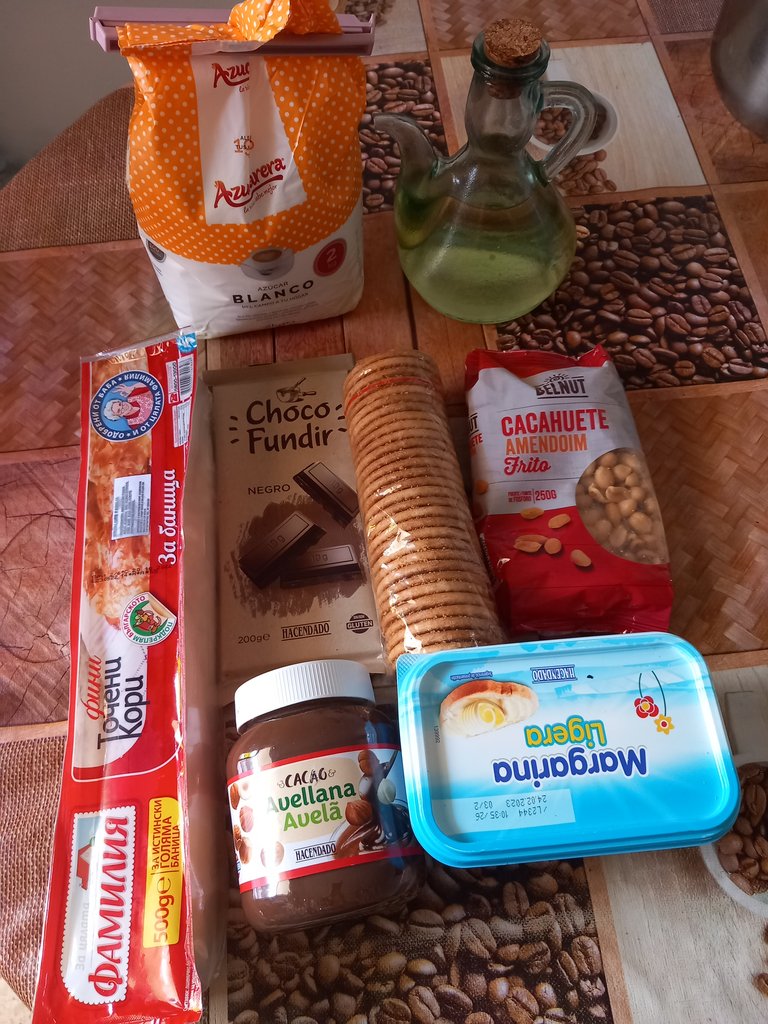 Preparation:
We throw the cashews in a blender and grind them,but keep them in pieces a little small.Then we do the same with the cookies,but grind them to a powder and throw them in a bowl and add the milk and stir and set aside.

Preparación:
Echamos los cachuetes en una batidora y trituramos,pero mantenerlos en trozos un poco pequeños.Luego hacemos lo mismo con las galletas,pero triturarlas hasta hacerlas polvo y echarlas en un bol y añadimos la leche y removemos y reservamos.

Начин на приготвяне:
В блендер изсипваме кашуто и го блендираме,но да остане на леко дребни парченца.След това същото правим и с бисквитите,но тях ги блендираме да станат на прах и си изсипваме в една купа и добавяме млякото и разбъркваме и оставяме настрана.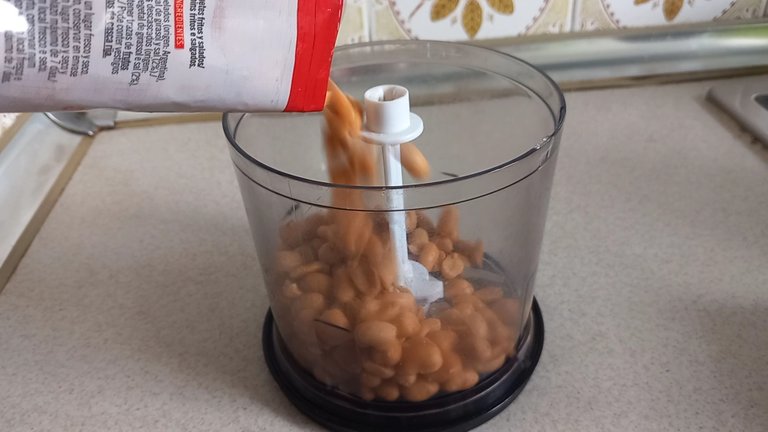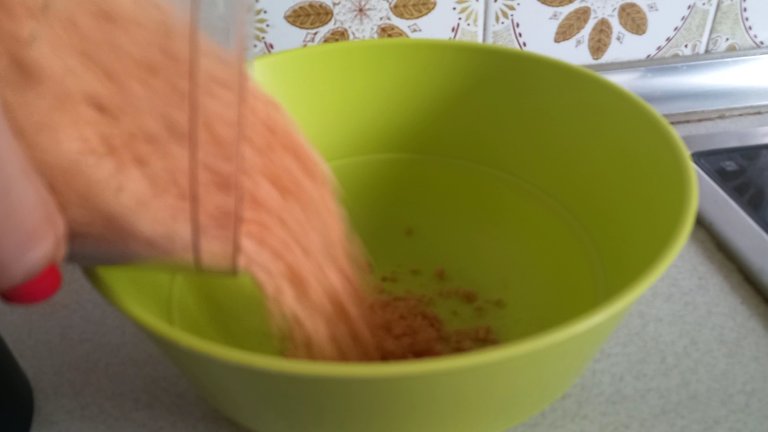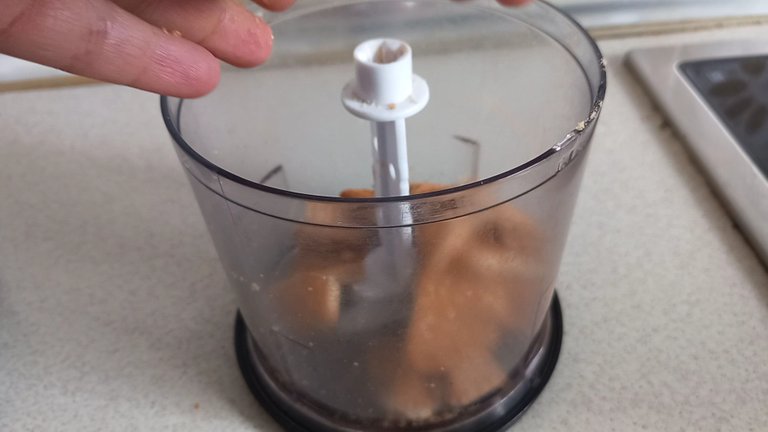 We pour the oil in a saucepan and add the butter,the broken chocolate and the liquid chocolate.We put on the fire and stir until it melts.

Echamos el aceite en un cazo y añadimls la mantequilla,el chocolate partido y el chocolate líquido.Ponemos al fuego y removemos hasta que se derrita.

В тенджера изсипваме олиото и към него добавяме маслото, начупения шоколад и течения шоколад.Слагаме на котлона и бъркаме докато се разтопят.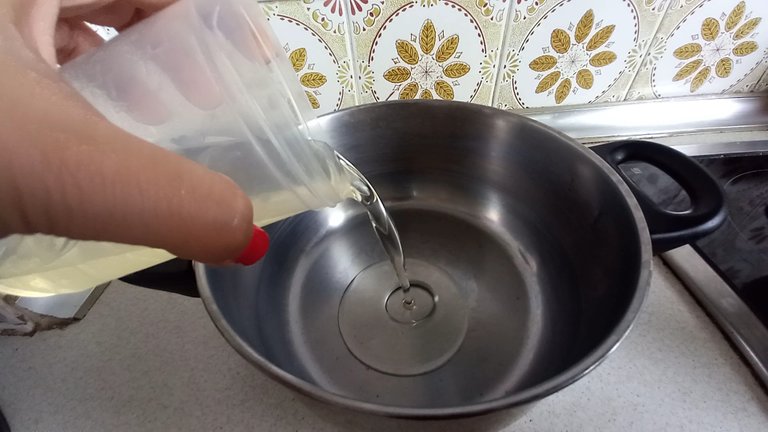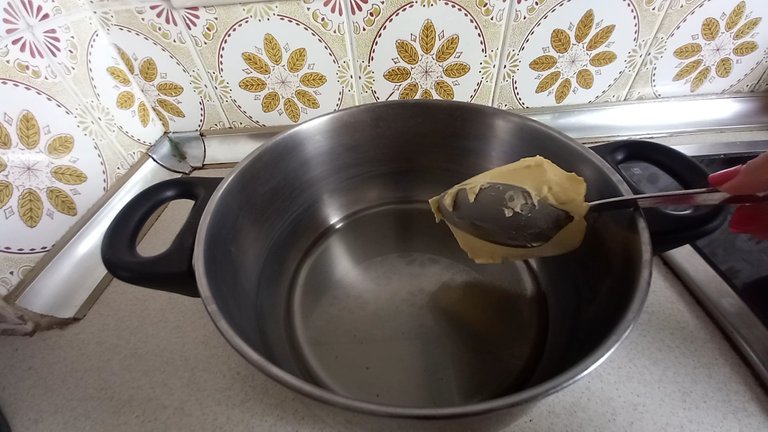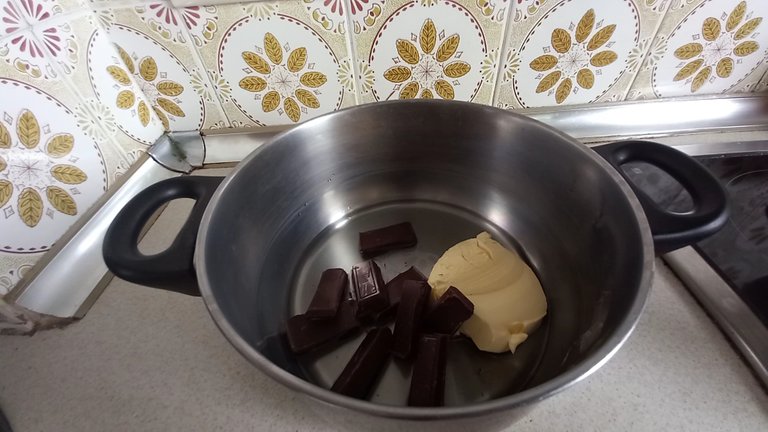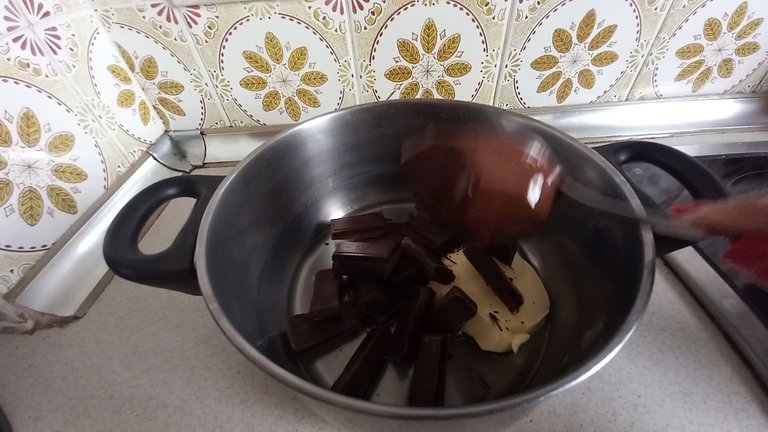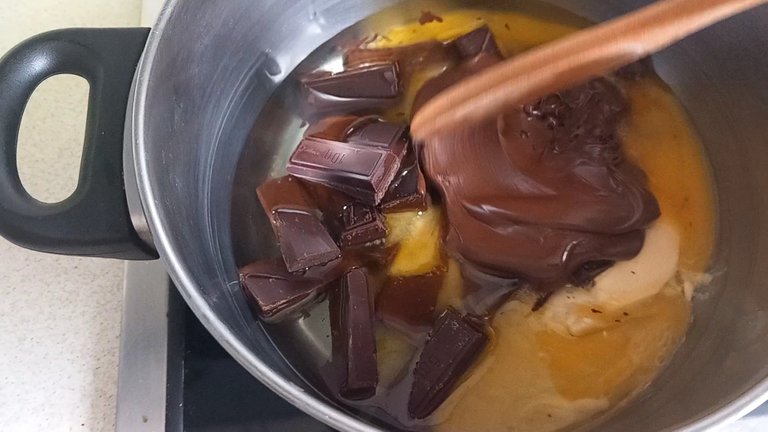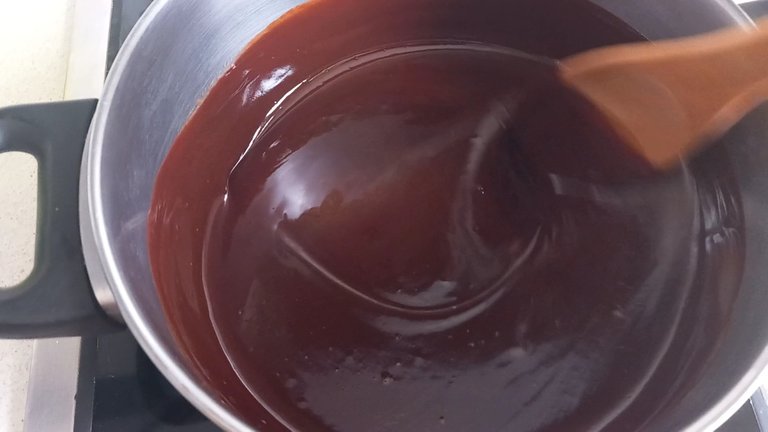 We grease the baking tray with oil and with a brush we begin to spread the crusts with the mixture of chocolates and then sprinkle with the mixture of cookies and peanuts.then we put 2 more sheets on top and do it until the crusts are finished.then we cut it and put it to bake for 30 minutes at 180 degrees.

Engrasamos la bandeja del horno con aceite y con un pincel empezamos a untar las cortezas con la mezcla de los chocolates y luego espolvoreamos con la mezcla de galletas y cacahuetes.Luego ponemos 2 láminas más encima y lo hacemos hasta que se terminen las cortezas .Entonces lo cortamos y lo ponemos a hornear durante 30 minutos a 180 grados.

Намазваме си тавата с олио и с четка започваме да мажем корите със сместа от шоколадите и след това поръсваме със сместа от бисквиди и кашу.След това слагаме още 2 листа отгоре и правим така докато не свържат корите.След това я нарязваме и слагаме да се пече за 30 мин на 180 градуса.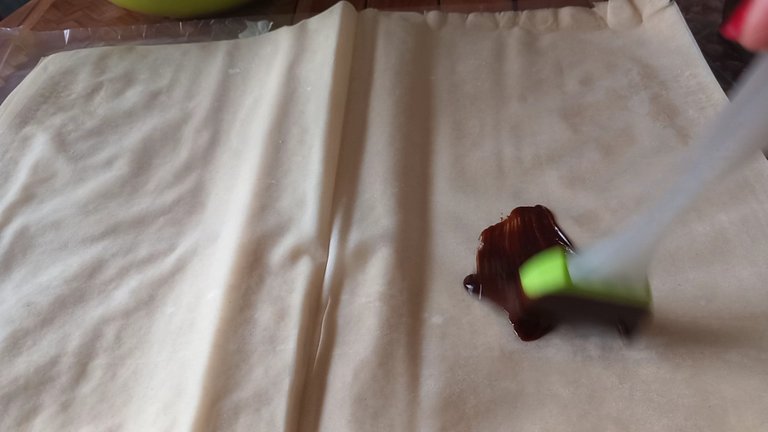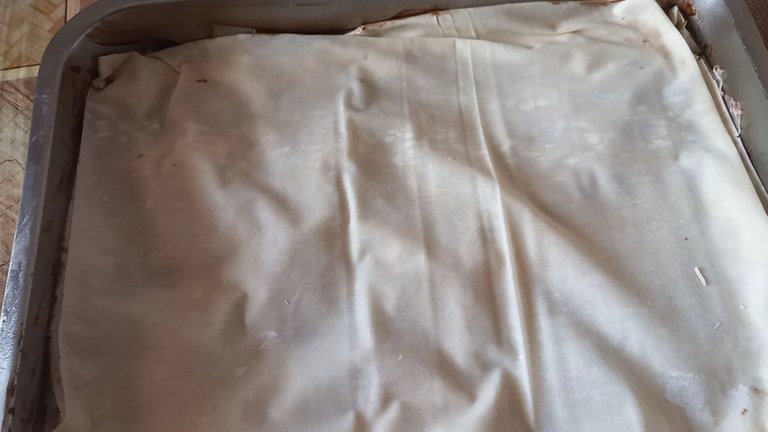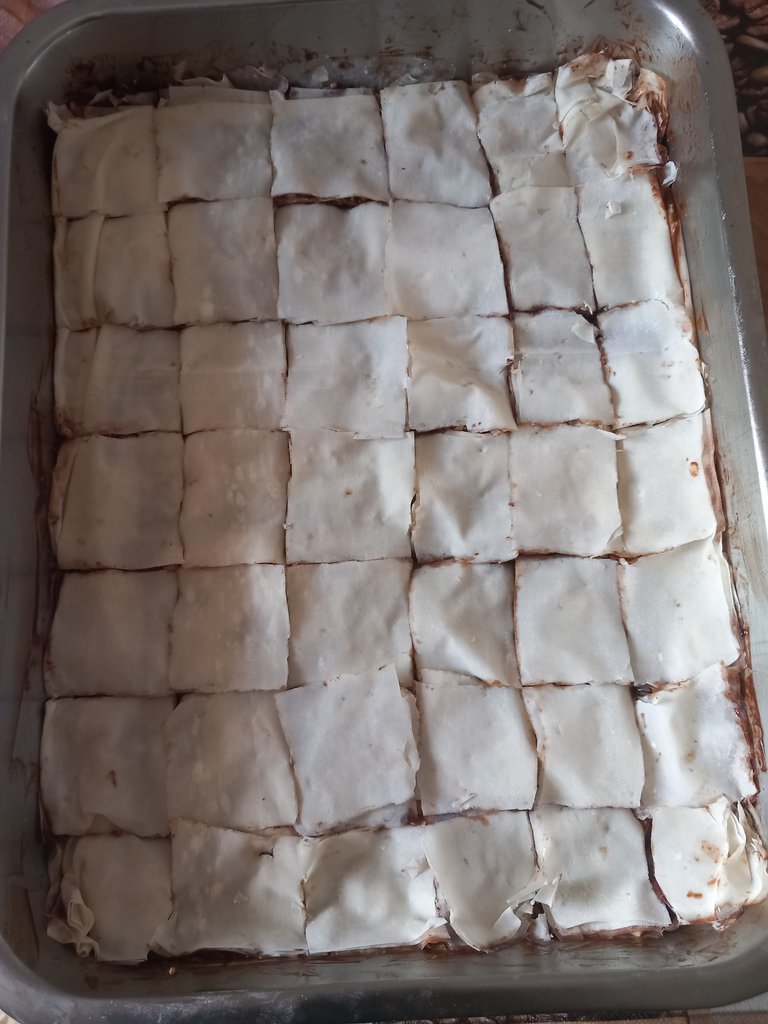 And while baking in a saucepan we pour the water and add the sugar.We leave it until it begins to boil.and when the baklava is ready.

Y mientras se hornea en un cazo echamos el agua y le añadimos el azúcar.Lo dejamos hasta que empiece a hervir.

И докато се пече в тенджера изсипваме водата и към нея добавяме захарта.Оставяме докато започне да ври.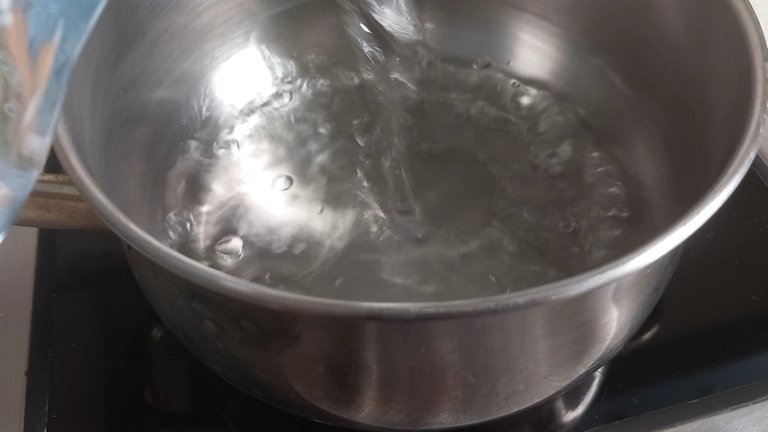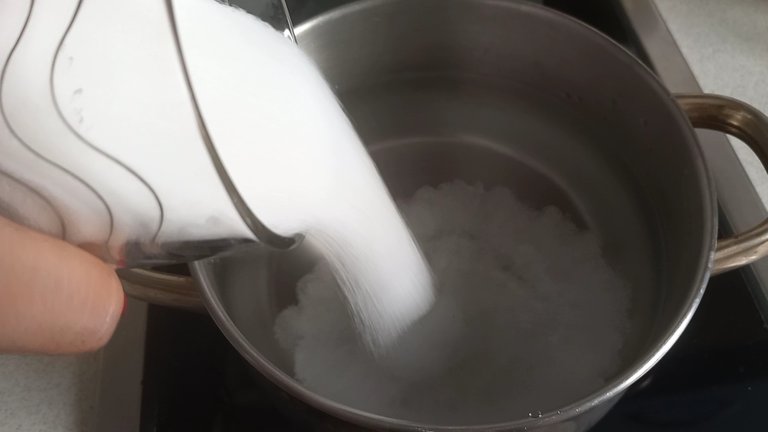 And when the baklava is ready we soak it with the cooled syrup and leave it.Because I have left over the chocolate and the mixture with the peanuts and the cookies and I decided to decorate it with them.

Y cuando la baklava esta lista la empapamos con el almíbar enfriado y la dejamos.Porque a mí me ha sobrado el chocolate y la mezcla con los cacahuetes y las galletas y he decidido decorarlo con ellos.

И когато е готова баклавата започваме да я напояваме със изтиналия сироп и я оставяме.Понеже ми остана от шоколада и сместа с кашуто и бисквитите и реших да я декорирам с тях.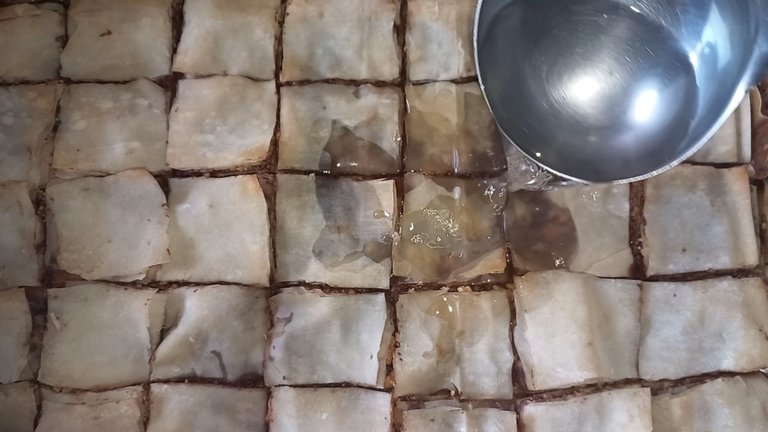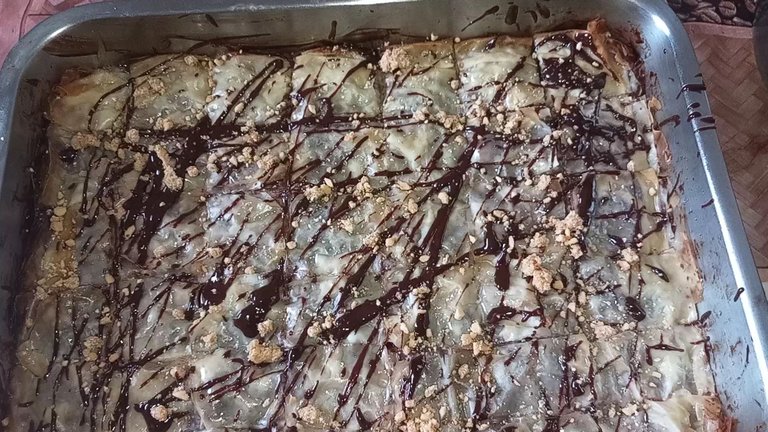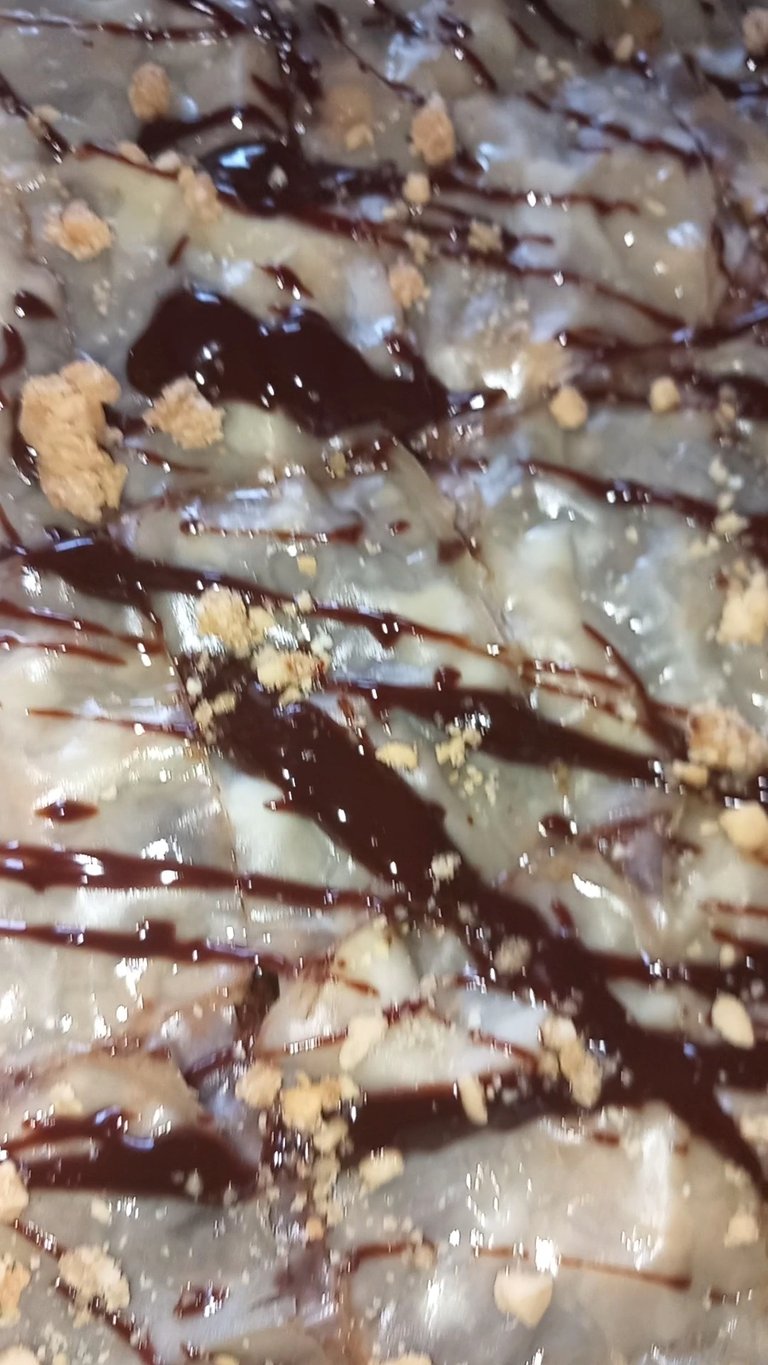 And this is the final result 😍 It's not easy to make,it's a toy,but it's worth it 😍 It's uniquely delicious 😍❤️ I recommend giving it a try with 10 hands 🥰

Y este es el resultado final 😍 No es fácil de hacer, es un juguete, pero vale la pena 😍 Es singularmente delicioso 😍❤️ Recomiendo darle una oportunidad con 10 manos 🥰

И това е крайния резултат 😍 Не е лесна за правене,играчка си е,но си струва 😍 Уникално вкусна е 😍❤️ Препоръчвам я с 10 ръце да я пробвате 🥰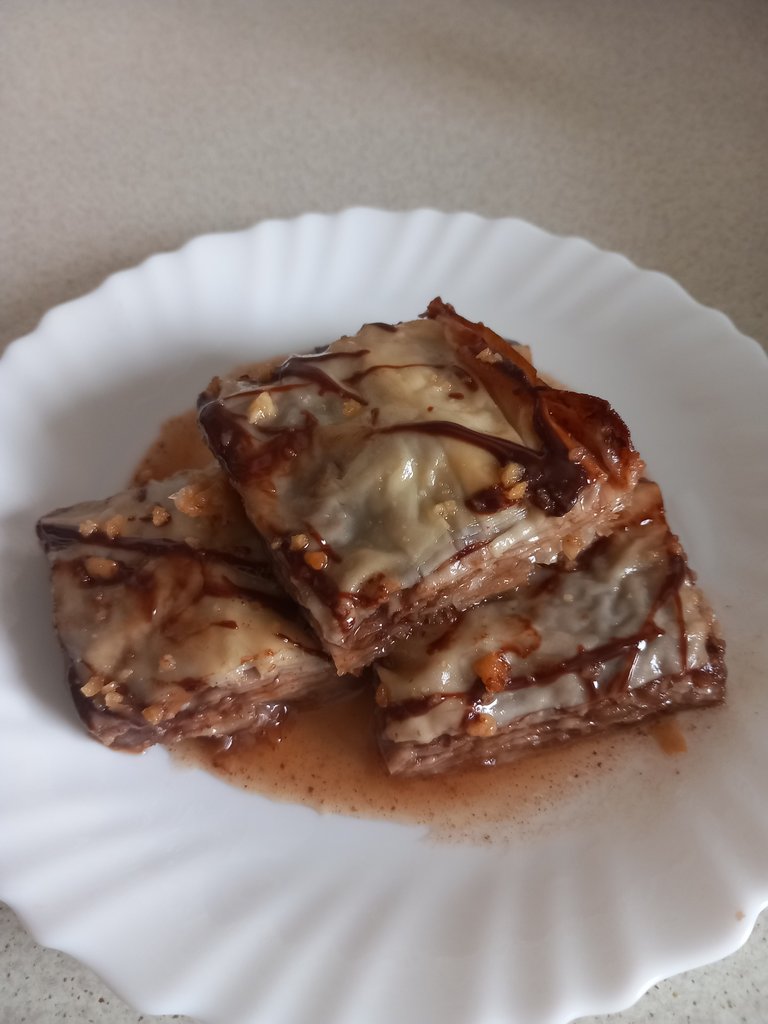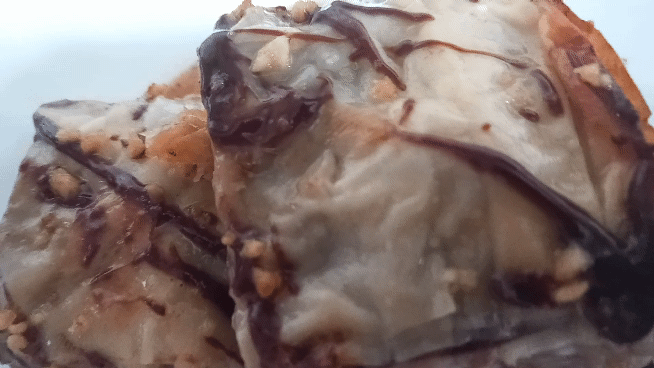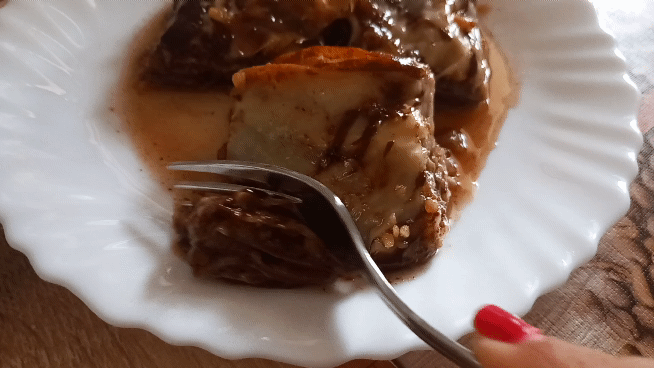 That was all for today,hope you don't pass out too many 😂😂😂😂 See you soon and if you do tag me to see your baklava too ☺️
Translation:Deepl.com


Eso fue todo por hoy,espero que no se desmayen muchos 😂😂😂 Nos vemos pronto y si lo haces etiquétame para ver tu baklava también ☺️

Това беше за днес,надявам се да няма много припаднали 😂😂😂 Хайде до скоро и ако я направите тагнете ме за да видя и вашата баклава ☺️