Hello friends of Hive ☺️ It's been a while since I did anything and it was time to tinker with something 🤭 And today I'm going to show you the recipe for this peach tart in syrup.My mold is 20 sm.Let's see the products needed.
---
Hola amigos de Hive ☺️ Hacía tiempo que no hacía nada y ya era hora de trastear algo 🤭 Y hoy os voy a enseñar la receta de esta tarta de melocoton en almíbar.Mi molde es de 20 sm.Vamos a ver los productos necesarios.
---
Здравейте Hive приятели ☺️ Отдавна не бях правила нещо и беше време да забърквам нещо 🤭 И днес ще ви покажа рецептата за този прасковен чийзкейк.Моята форма е 20 см.Да видим и необходимите продукти.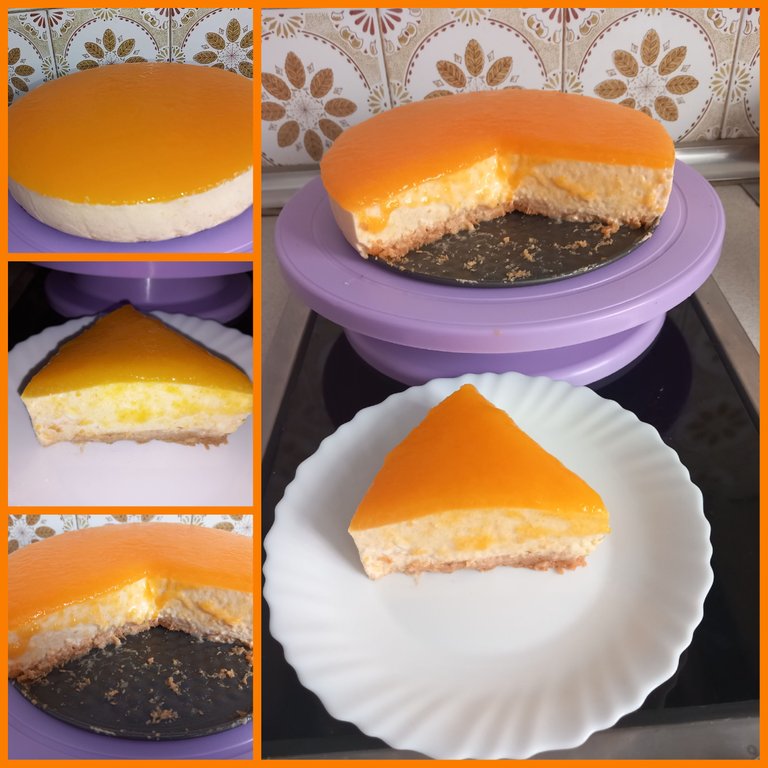 Products needed:
☆ 200 g cookies.
☆ 60 ml of margarine.
☆ 100 g powdered sugar
☆ 300 ml of pastry cream
☆ 300 g cream cheese
☆ 840 g of peach in syrup
☆ 5 sheets of gelatin
---
Productos necesarios:
☆ 200 g de galletas
☆ 60 ml de margarina
☆ 100 g de azúcar glass
☆ 300 ml de crema pastelera
☆ 300 g de queso crema
☆ 840 g de melocoton en almíbar
☆ 5 hojas de gelatina
---
Необходими продукти:
☆ 200 гр бисквити
☆ 60 мл маргарин
☆ 100 гр пудра захар
☆ 300 мл сладкарска сметана
☆ 300 гр крема сирена
☆ 840 гр компот от праскови
☆ 5 листа желатин
![](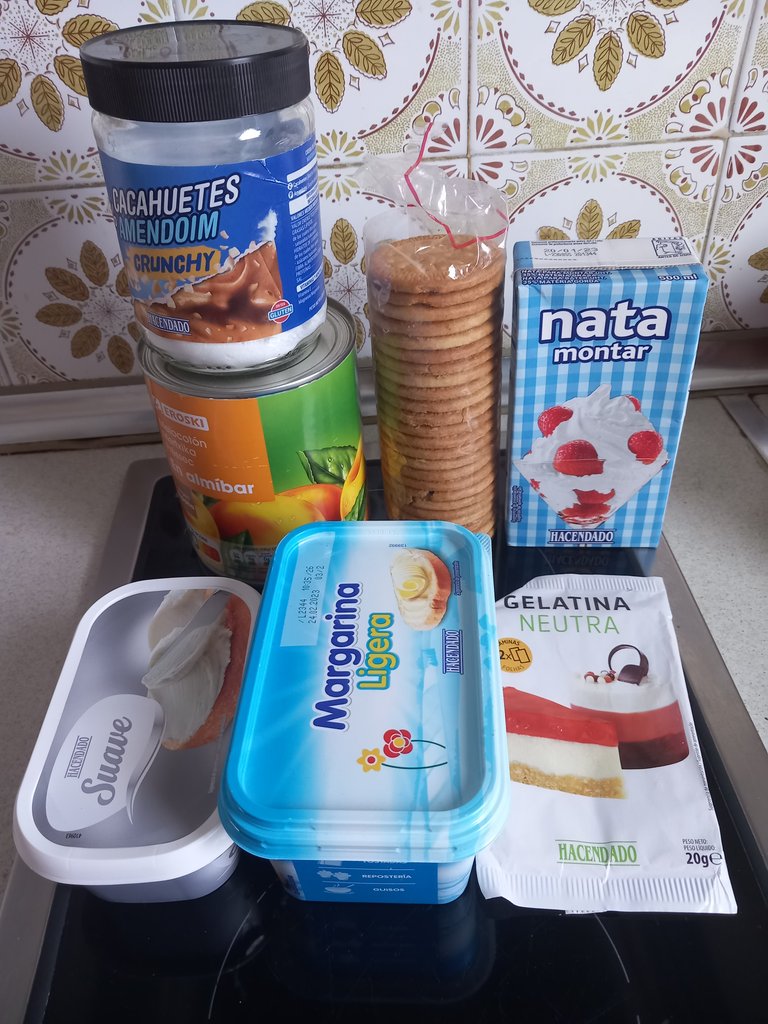 Method of preparation:
In a blender, we break the cookies and beat.Next, melt the margarine in the microwave for 30 seconds.We pour the cookies and melted margarine in the mold and, with a spoon we make the base and put in the fridge.
---
Método de preparación:
En una batidora, rompemos las galletas y batimos.A continuación, derrita la margarina en el microondas durante 30 segundos.Vertemos las galletas y la margarina derretida en el molde y, con una cuchara hacemos la base y metemos en la nevera.
---
Начин на приготвяне:
В блендер начупваме бисквитите и ги блендираме.След това разтопяваме маргарина в микровълновата за 30 секунди.Изсипваме бисквитите и разтопения маргарин във формата за торта и с помощта на лъжица оформяме блата и прибираме в хладилника.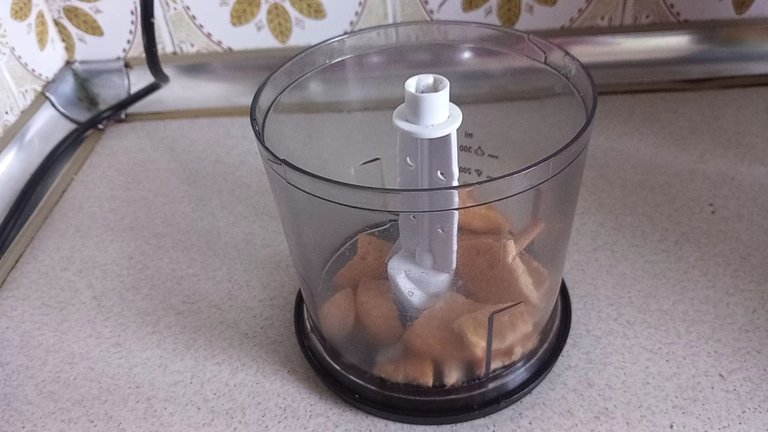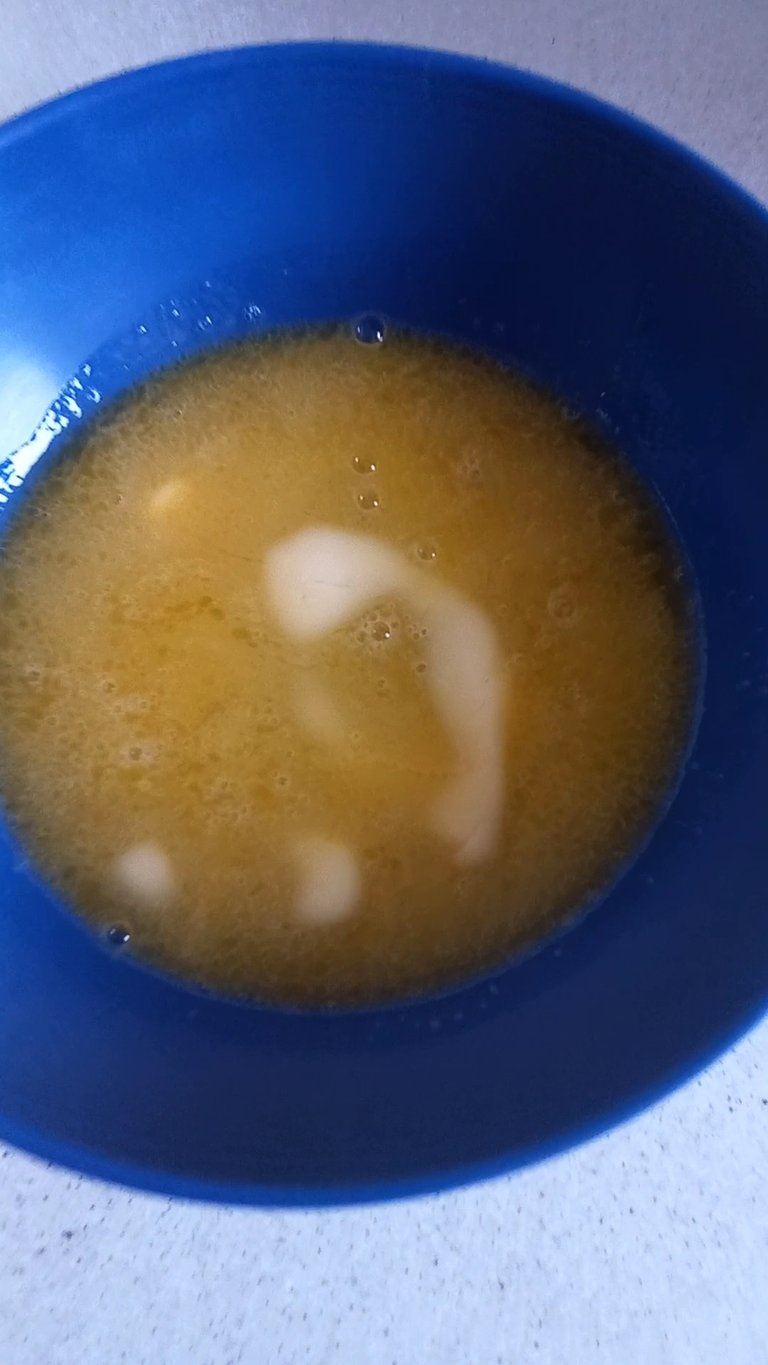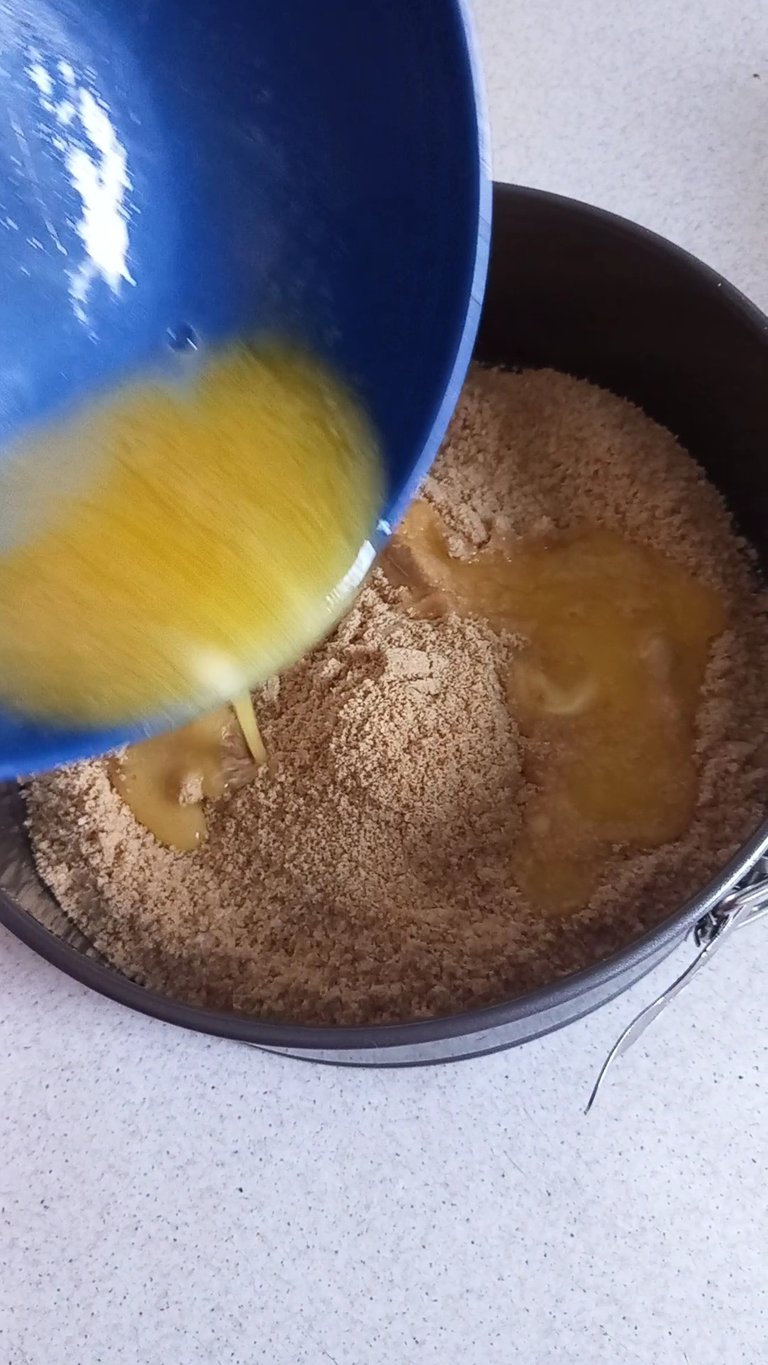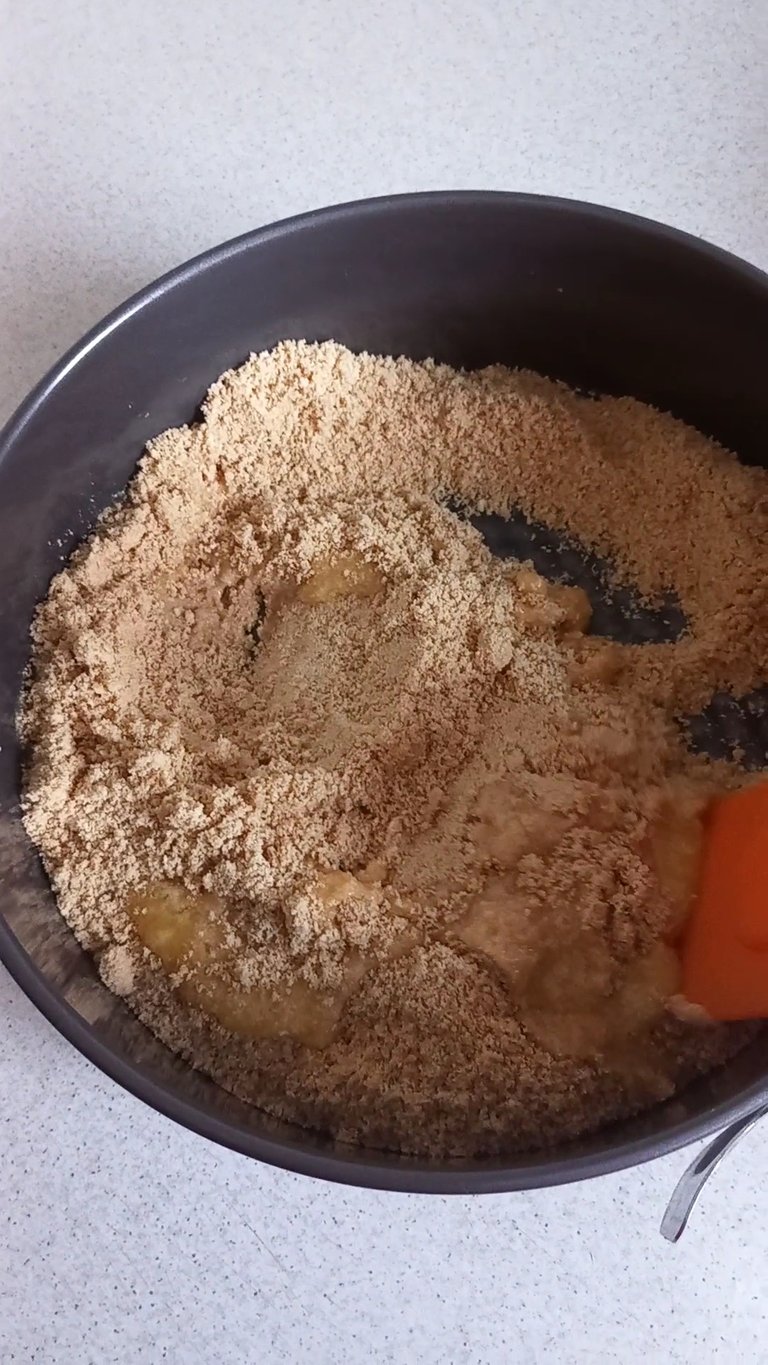 We cut the peaches into slices and put them in a blender with 3 tablespoons of syrup and beat.Then we divide the mixture into 2 bowls with one bowl having more than the other or 2/3 for the cream and 1/3 for the topping. In a bowl with warm water we put the gelatins for 5 minutes.
---
Cortamos los melocotones en rodajas y los ponemos en una batidora con 3 cucharadas de almíbar y batimos.Luego dividimos la mezcla en 2 cuencos con un cuenco que tiene más que el otro o 2/3 para la crema y 1/3 para la cobertura. En un bol con agua tibia ponemos las gelatinas durante 5 minutos.
---
Нарязваме прасковите и ги слагаме в блендер заедно с 3 супени лъжици от сока на компота и блендираме.След това разделяме сместра в 2 купи като в едната е повече от другата или 2/3 за крема и 1/3 за заливката.В купа с хладка вода слагаме желатините за 5 минути.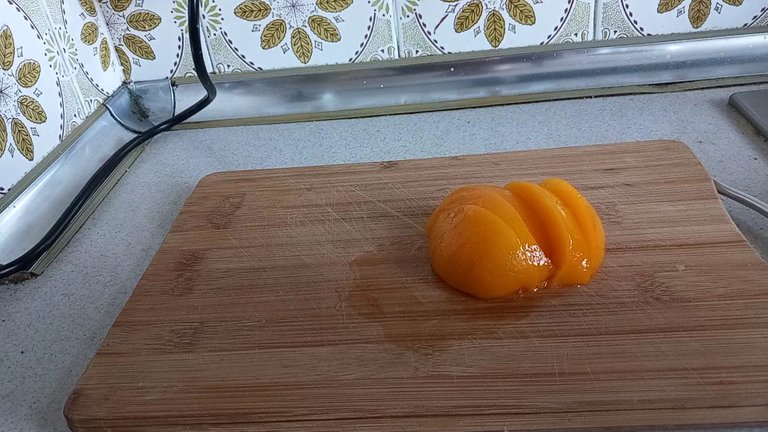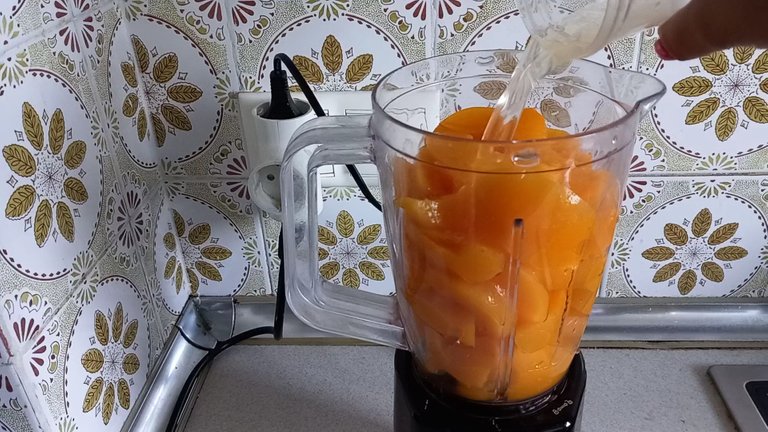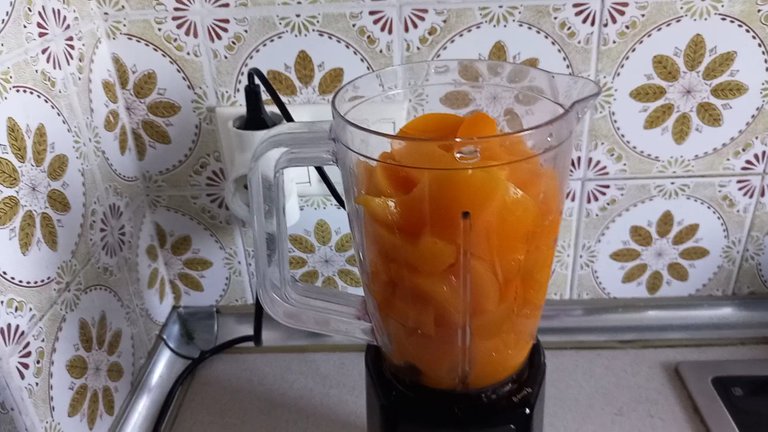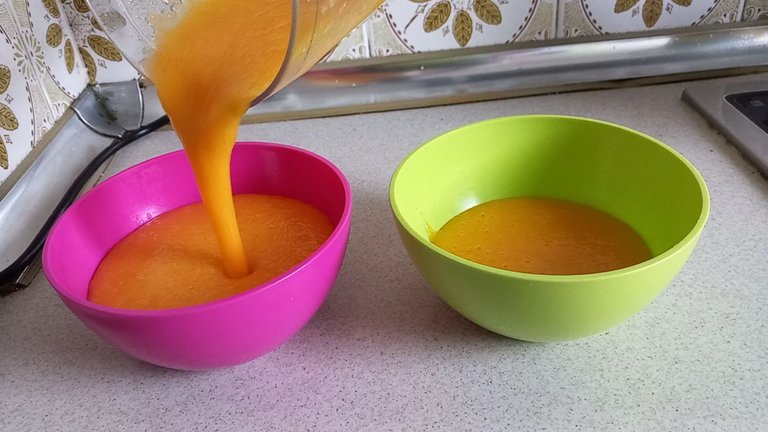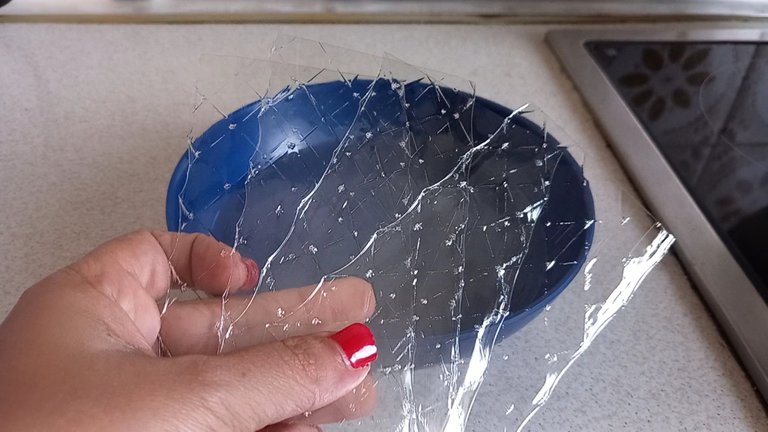 In a saucepan we pour the cream and add the cream cheese and powdered sugar.We put over low heat and stir until the cream cheese melts.Then we add the mixture and stir well to integrate and remove from heat.We add the gelatins and stir again.
---
En un cazo vertemos la nata y añadimos el queso crema y el azúcar glas.Ponemos a fuego lento y removemos hasta que el queso crema se derrita.Entonces añadimos la mezcla y removemos bien para que se integre y retiramos del fuego.Añadimos las gelatinas y removemos de nuevo.
---
В тенджера изсипваме сметаната и добавяме крем сиренето и пудрата захар.Слагаме на бавен огън и бъркаме докато крема сиренето не се разтопи.След това добавяме и сместа и бъркаме добре за да се омесят и махаме от котлона.Добавяме и желатините и отново бъркаме.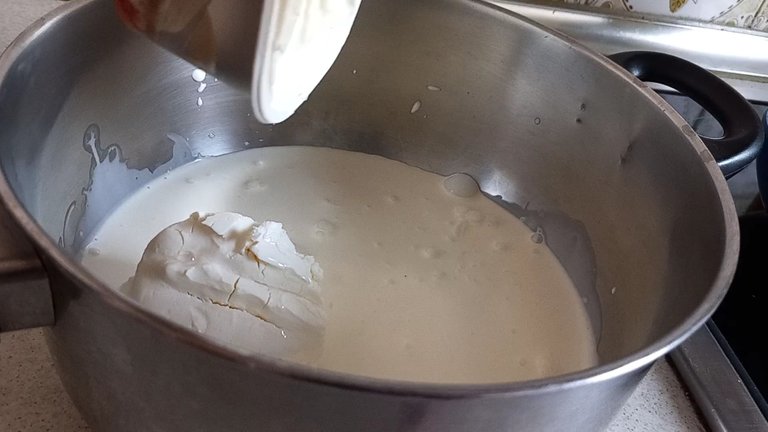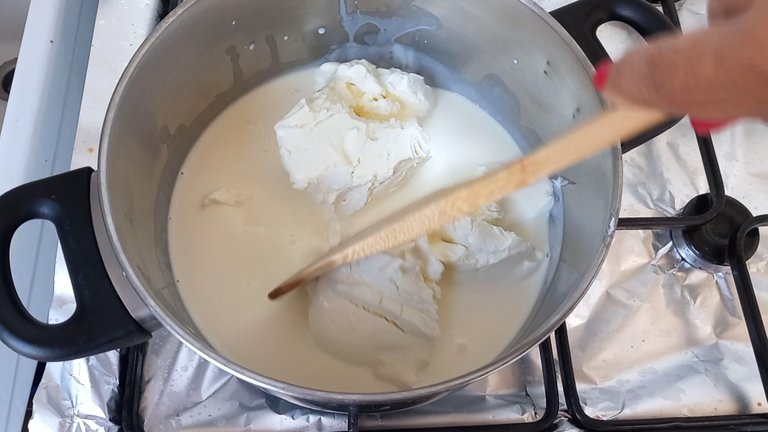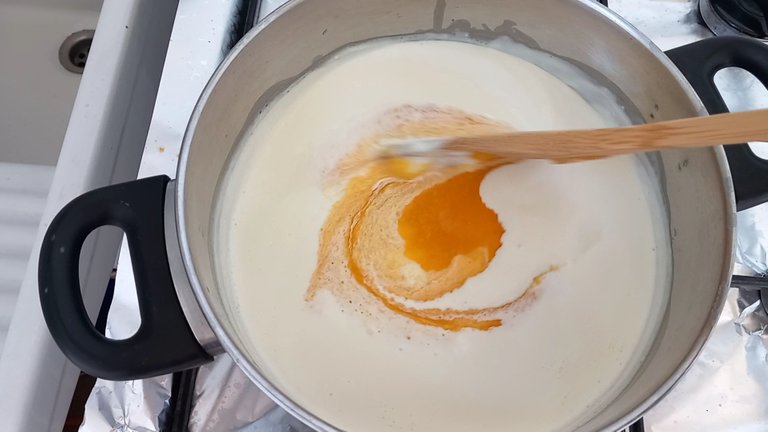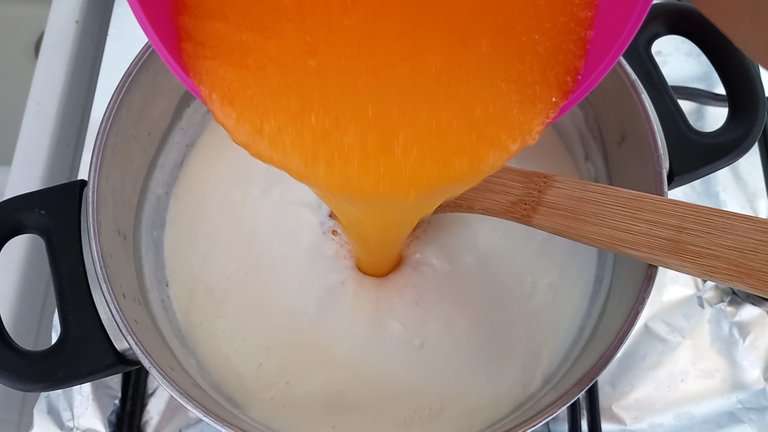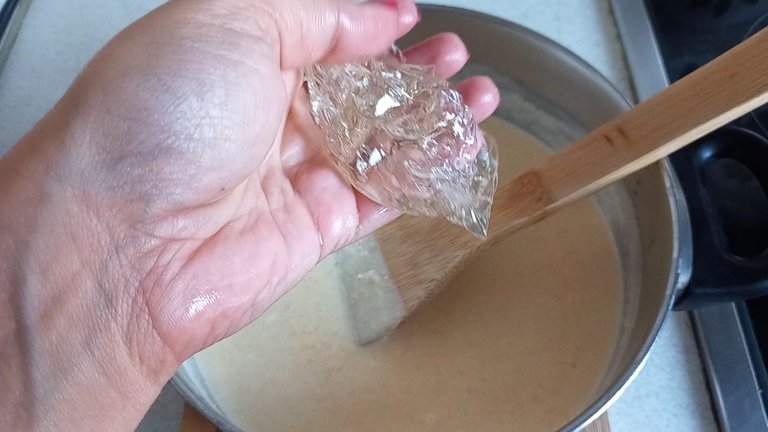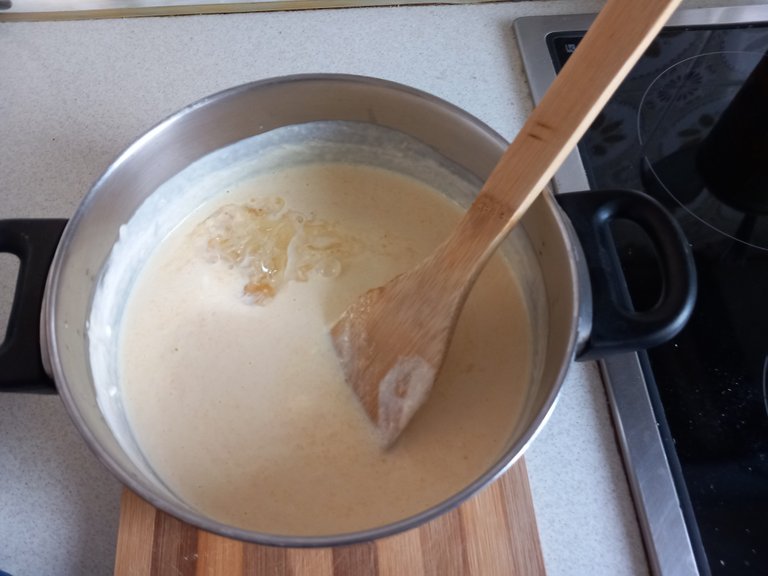 We pour the mixture into the mold and put in the fridge for at least 4 hours.
---
Vertemos la mezcla en el molde y metemos en la nevera durante al menos 4 horas.
---
Изсипваме сместа във формата и прибираме в хладилника за поне 4 часа.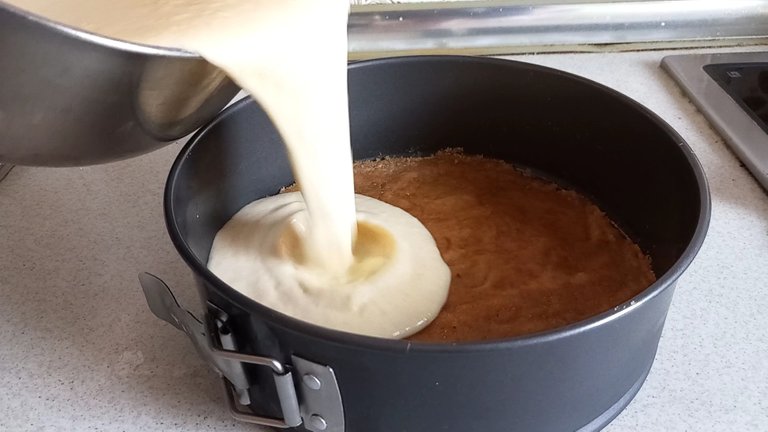 In a bowl with water put the gelatin.In a saucepan pour the rest of the mixture and add 10 tablespoons of the syrup and put over low heat to heat.When ready remove from heat and add the gelatin and stir.We take out the cheesecake and put a wooden spoon on top to prevent pouring the hot mixture directly and put back in the fridge for another 2 hours.
---
En un bol con agua ponemos la gelatina.En un cazo vertemos el resto de la mezcla y añadimos 10 cucharadas del almíbar y ponemos a fuego lento para que se caliente.Cuando esté listo retiramos del fuego y añadimos la gelatina y removemos.Sacarmos la tarta de queso y poner una cuchara de madera encima para evitar que se vierta la mezcla caliente directamente y volvemos a meter en la nevera otras 2 horas.
---
В купа с вода слагаме желатина.В тенджера изсипваме останата част от сместа и добавяме 10 супени лъжици от компота и слагаме на бавен огън за да може да се стопли.Когато е готово махаме от котлона и добавяме желатина и бъркаме.Вадим чийзкейка и слагаме дървена лъжица отгоре за да не изсипваме топлата смес директно и прибираме обратно в хладилника за още 2 часа.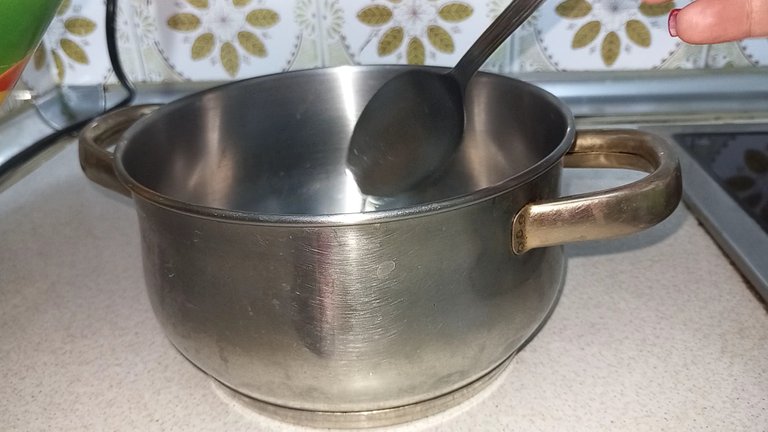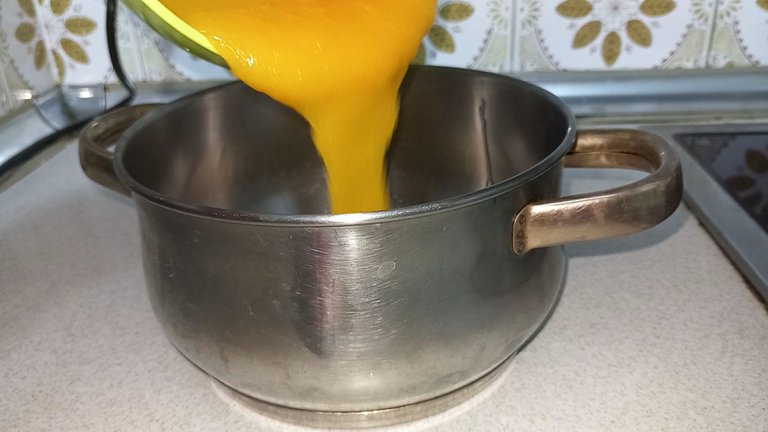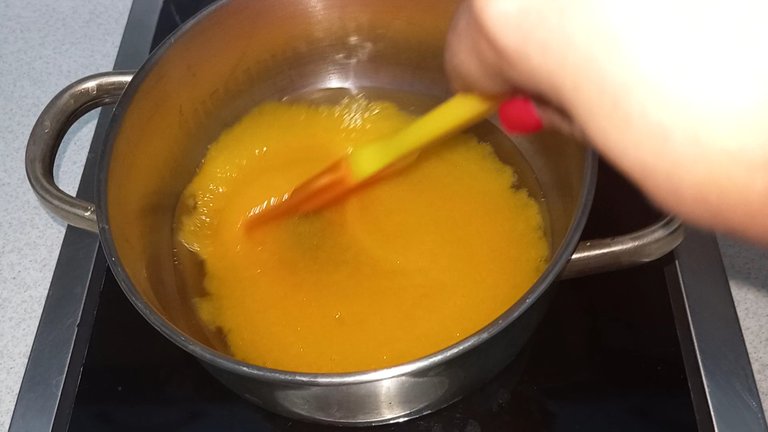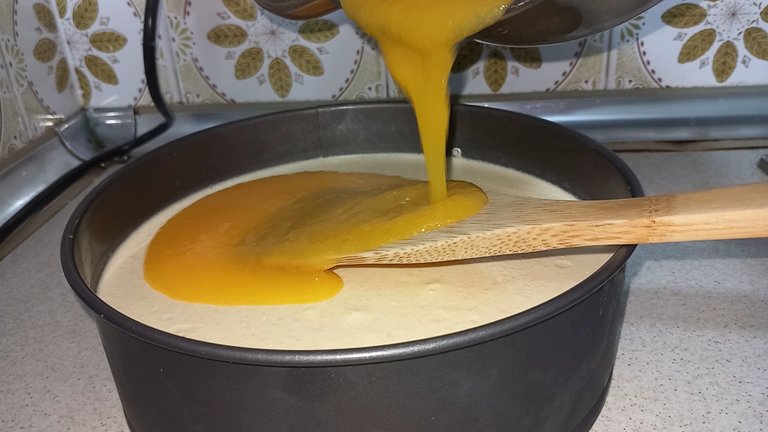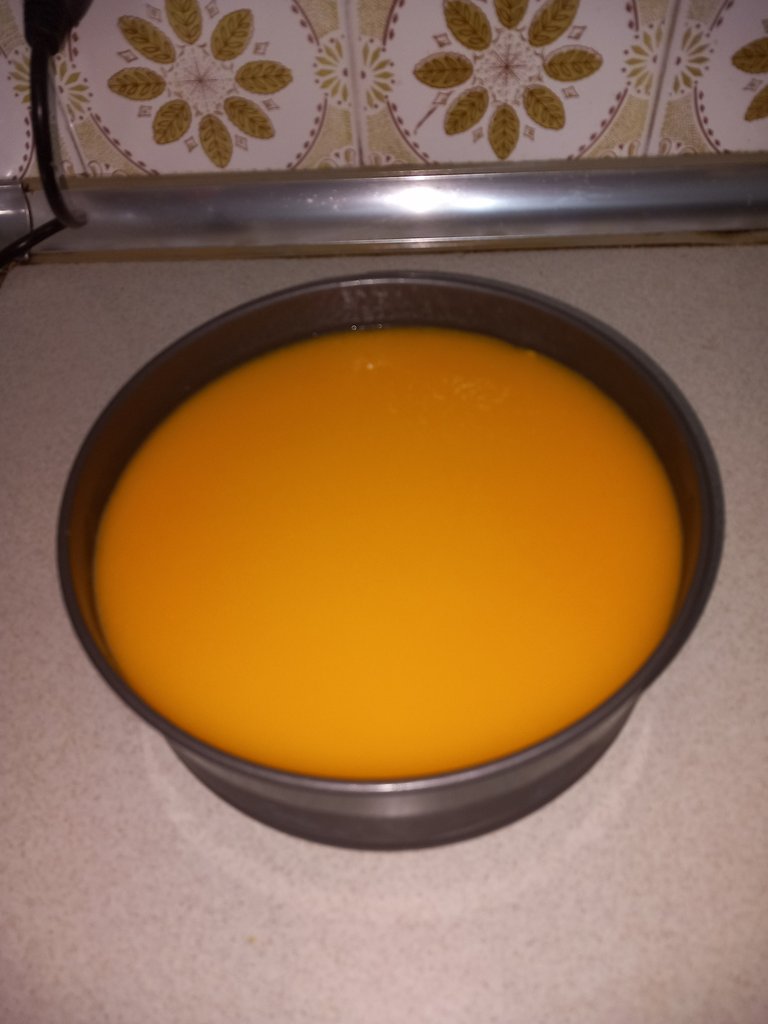 And this is the final result 😍 Easy and delicious cheesecake.It has a quite nice and light flavor,I think it adds a little more powdered sugar.It is perfect when you want something sweet and not chocolate.
---
Y este es el resultado final 😍 Tarta de queso fácil y deliciosa.Tiene un sabor bastante agradable y ligero,creo que le aporta un poco más de azúcar en polvo.Es perfecta cuando quieres algo dulce y no chocolateado.
---
И това е крайния резултата 😍 Лесен и вкусен чийзкейк.На вкус е доста приятен и лек,според мен носи на още малко пудра захар.Идеален е когато ви се хапва нещо сладко и да не е шоколадово.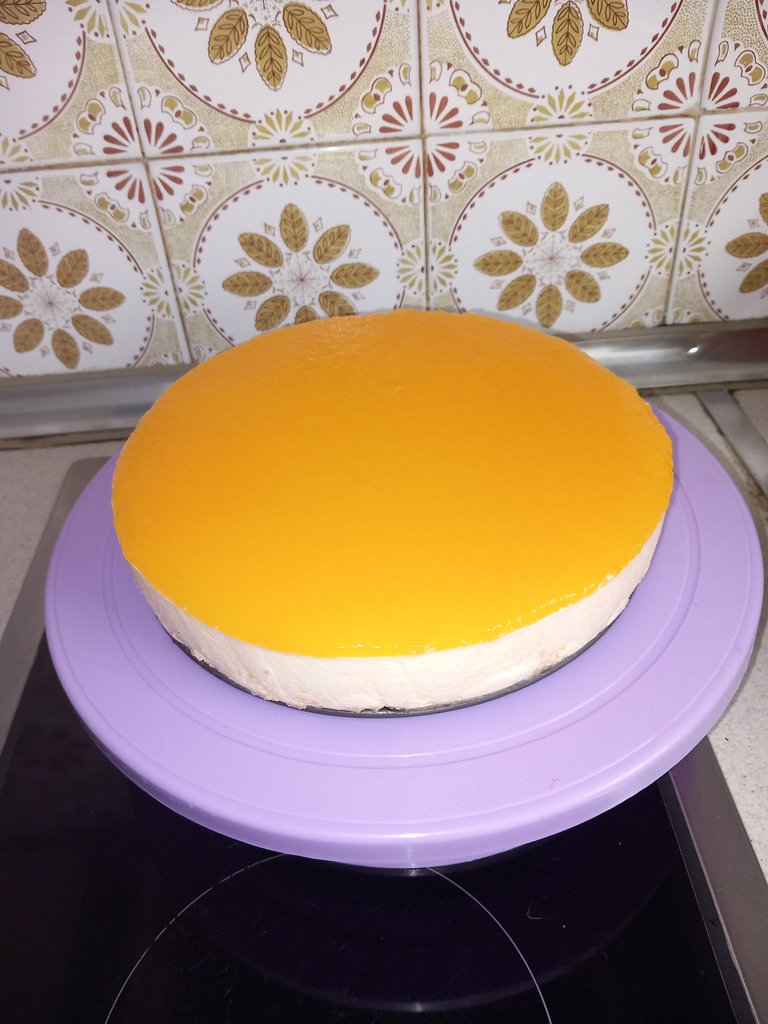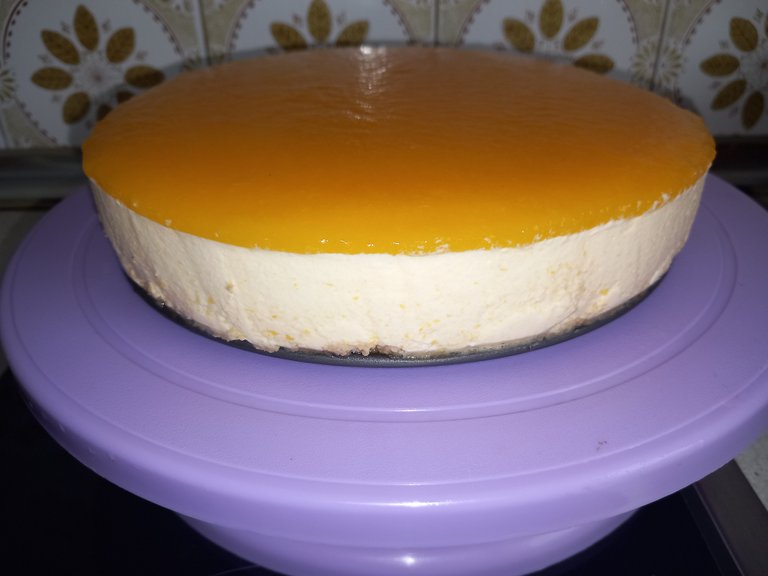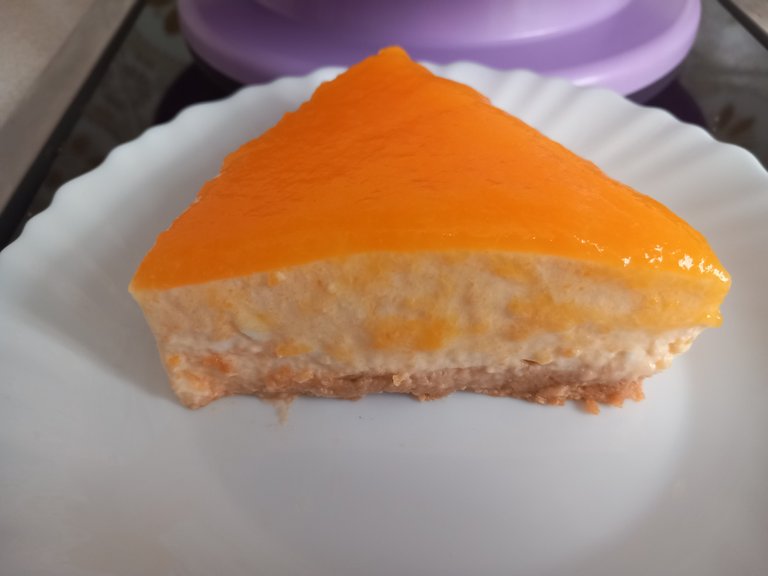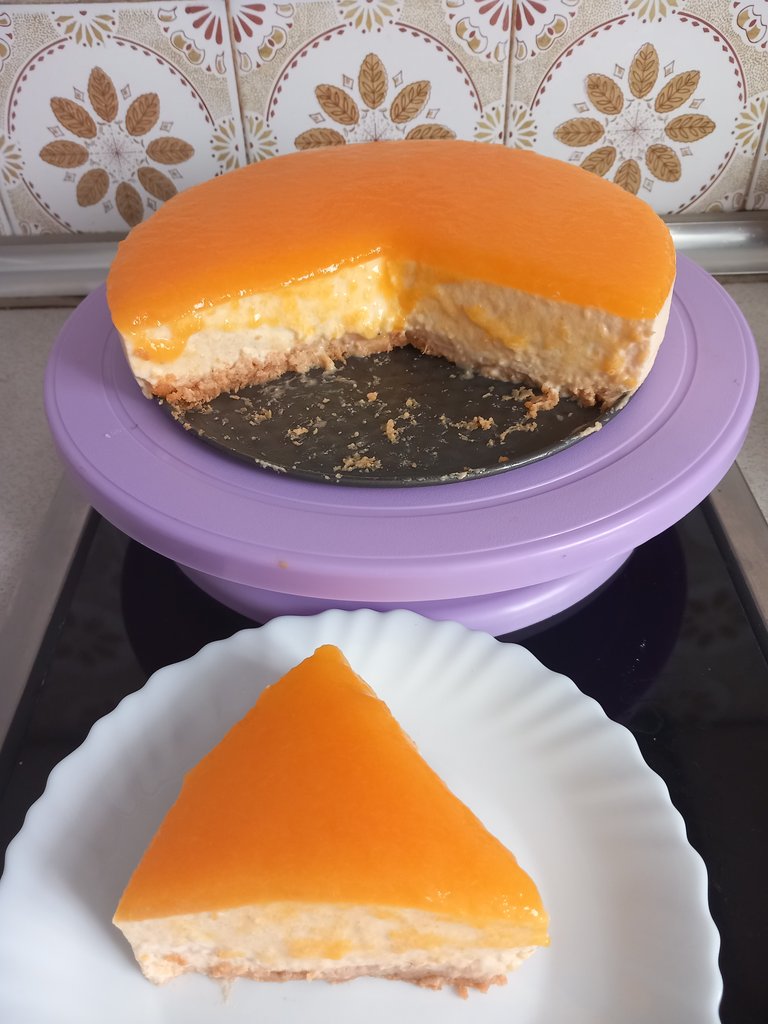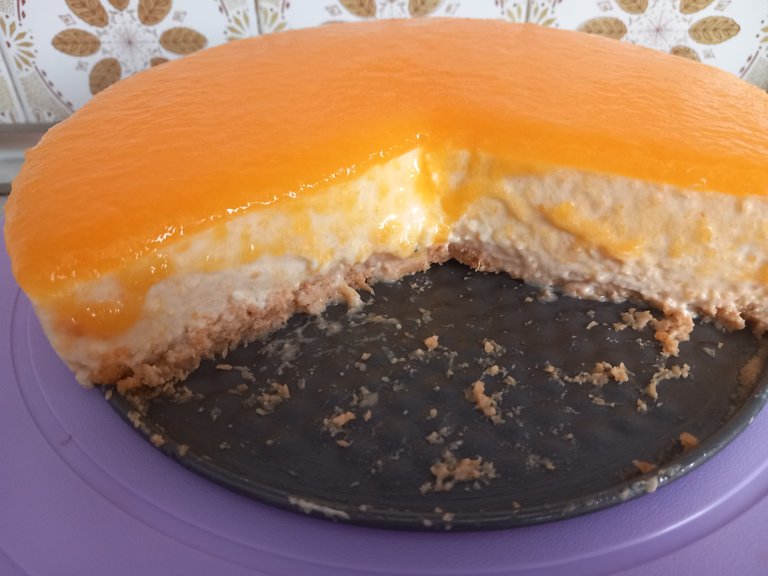 I hope you liked the recipe and see you soon,bye 👋
Translation:Deepl.com
---
Espero que os haya gustado la receta y hasta pronto,adiós👋
---
Надявам се рецептата да ви е харесала и ще се видим скоро,чаооооо 👋