Mayonesa de Tocineta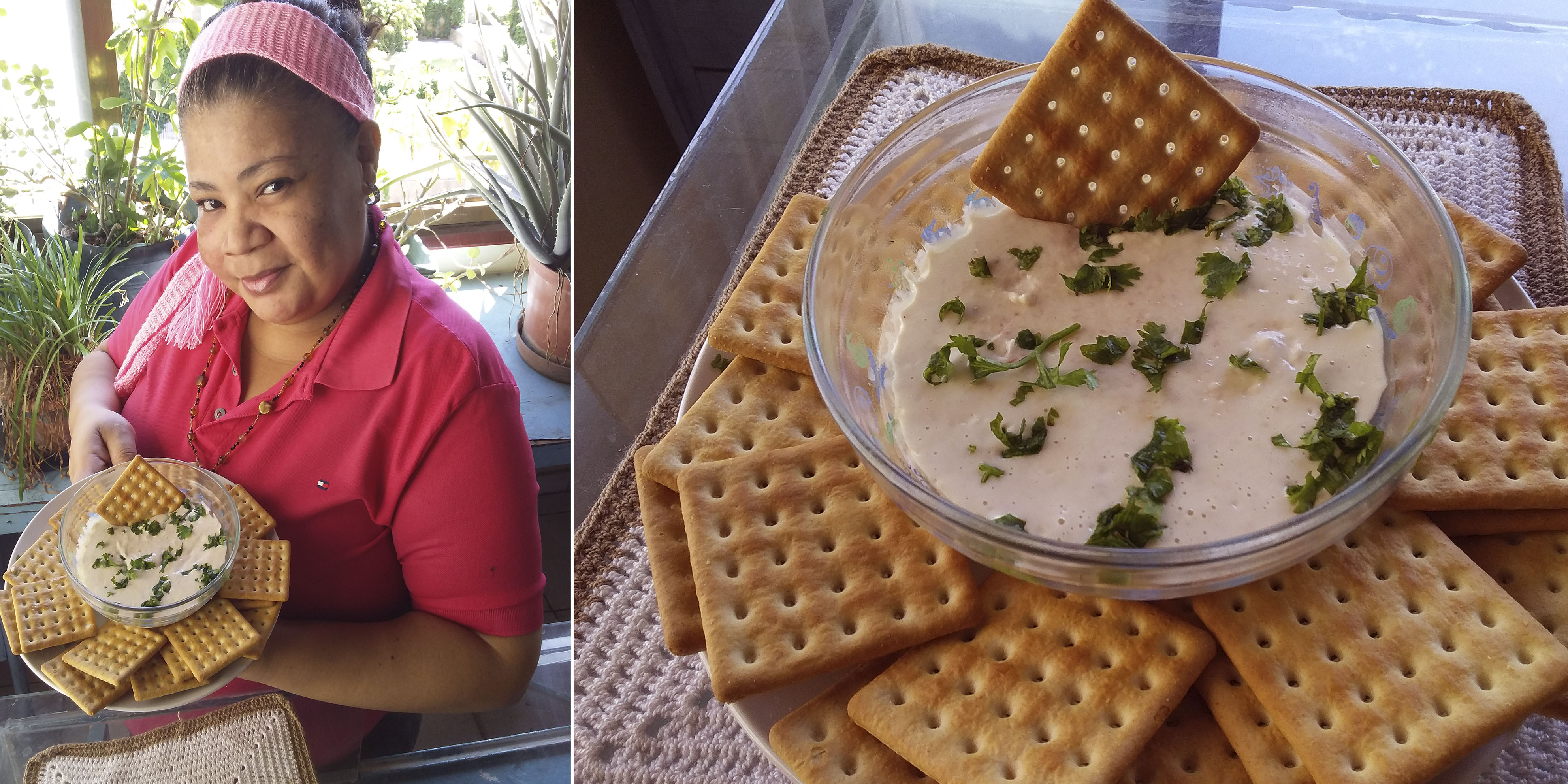 Un saludos amigos de #hivefood
Hoy me siento muy feliz de poder participar en el concurso de la amiga
@mariale07
con esta rica y deliciosa mayonesa de tocineta. Ideal para compartir con amigos, ese sabor ahumado que tiene la tocineta es único y exquisito. Ven acompáñame y te muestro su preparación.
Today I am very happy to be able to participate in the contest of my friend @ mariale07 with this rich and delicious bacon mayonnaise. Ideal to share with friends, that smoky flavor of bacon is unique and exquisite. Come join me and I will show you their preparation.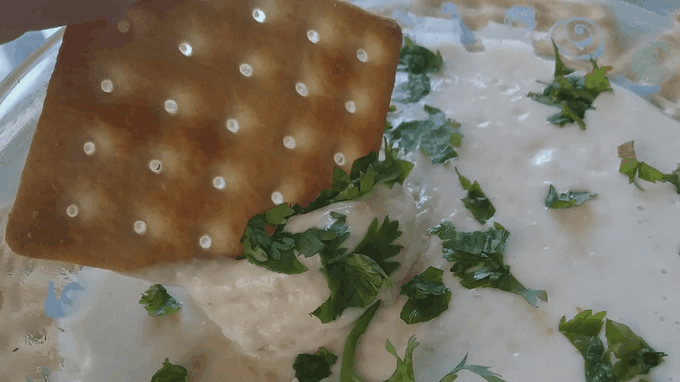 Mayonesa de Tocineta
Ingredientes:
1 Huevo.
100 gramos de tocinetas.
1 Cebolla blanca.
El zumo de un limón.
2 dientes de ajos.
1 taza de aceite.
1/2 cucharada de azúcar.
Sal si es necesario.
Ingredients:

1 Egg.
100 grams of bacon.
1 White onion.
The juice of a lemon.
2 garlic cloves.
1 cup of oil.
1/2 tablespoon of sugar.
Get out if necessary.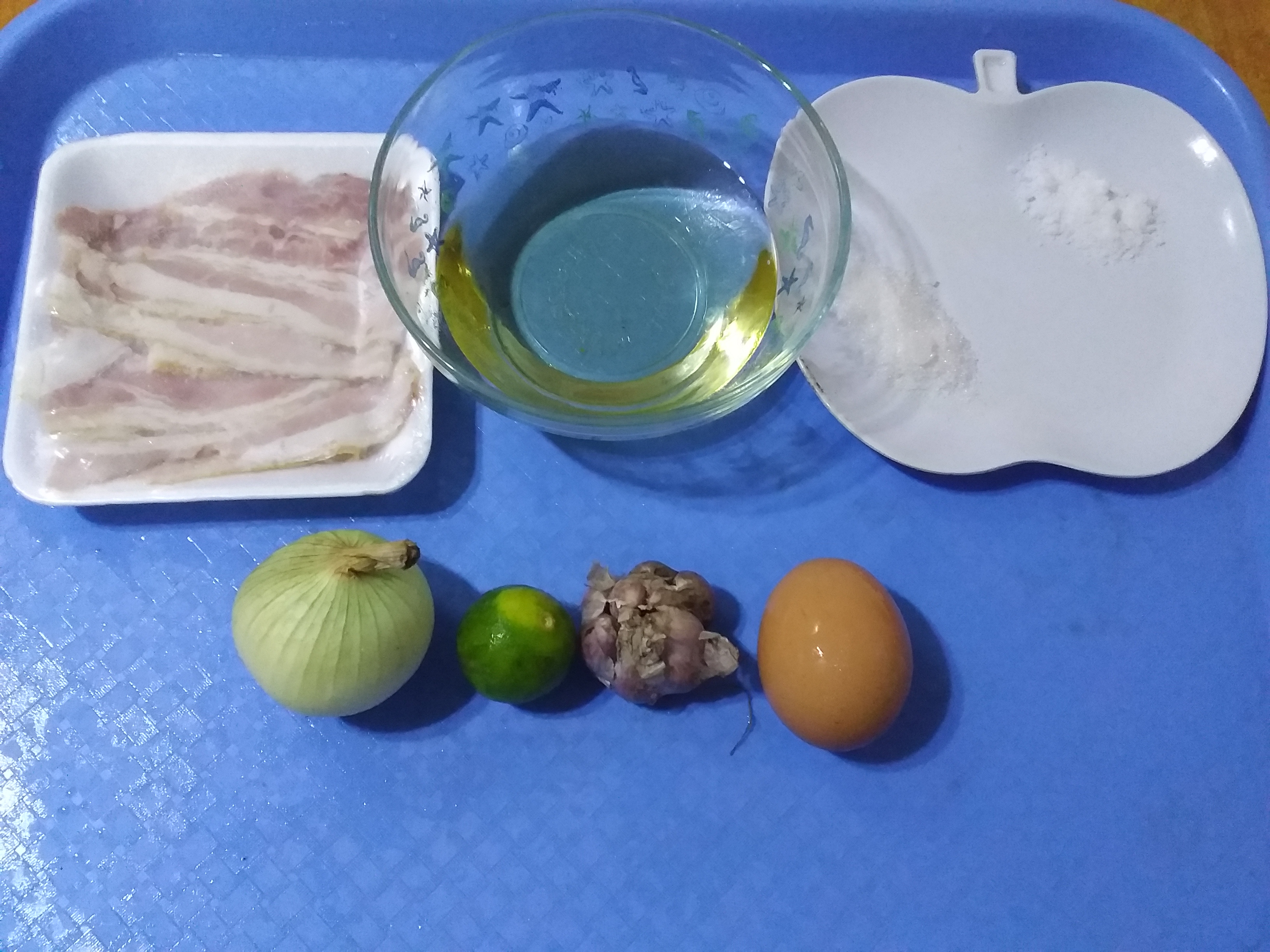 Para su preparación: For its preparation:
Paso 1 / Step 1
Para iniciar lavamos la tocineta, luego la colocamos en un sartén bien caliente, no hace falta agregar aceite, basta con la grasa de la tocineta, la cocinamos hasta que estén doraditas.
To start, we wash the bacon, then place it in a very hot pan, it is not necessary to add oil, the fat from the bacon is enough, we cook it until golden brown.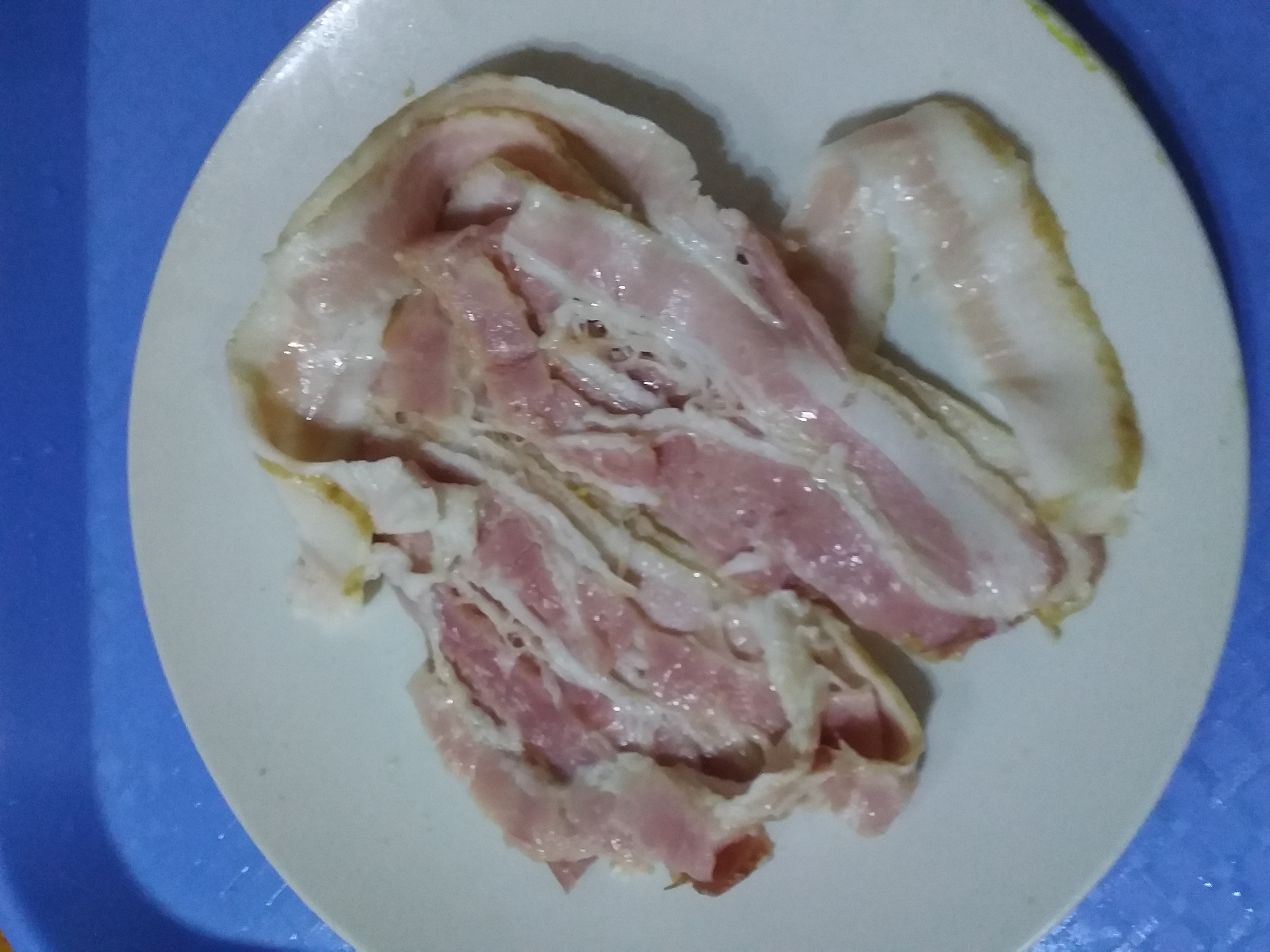 Paso 2 / Step 2
Ya cocinada y dorada las tocinetas, se corta la cebolla, el ajo, y así dejamos todo listo para iniciar a colocar los ingredientes en la licuadora.
Once the bacon is cooked and browned, the onion and garlic are cut, and so we leave everything ready to start placing the ingredients in the blender.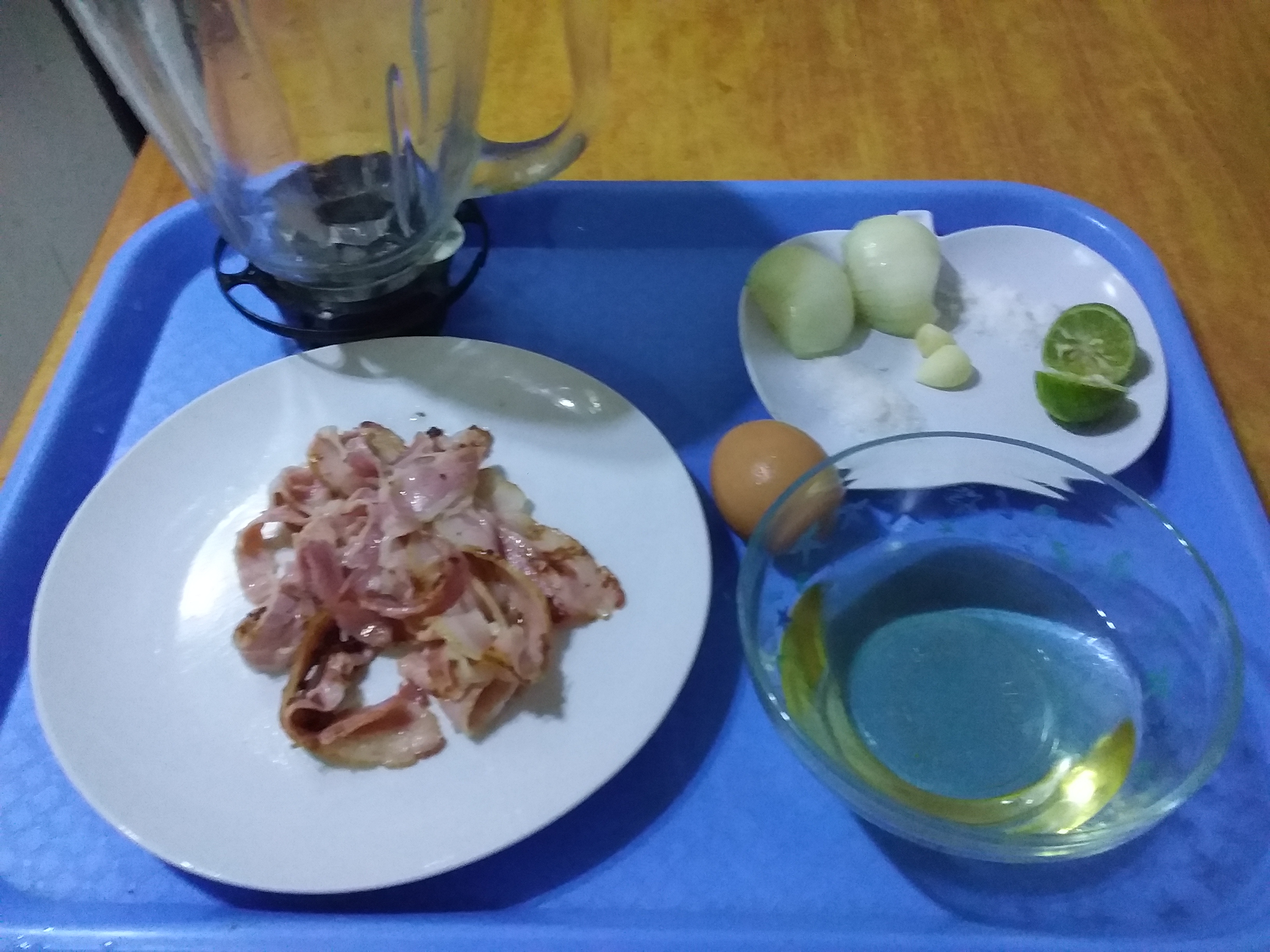 Paso 3 / Step 3
En la licuadora agregamos la cebolla, el ajo, el huevo, el zumo del limón.
In the blender we add the onion, garlic, egg, and lemon juice.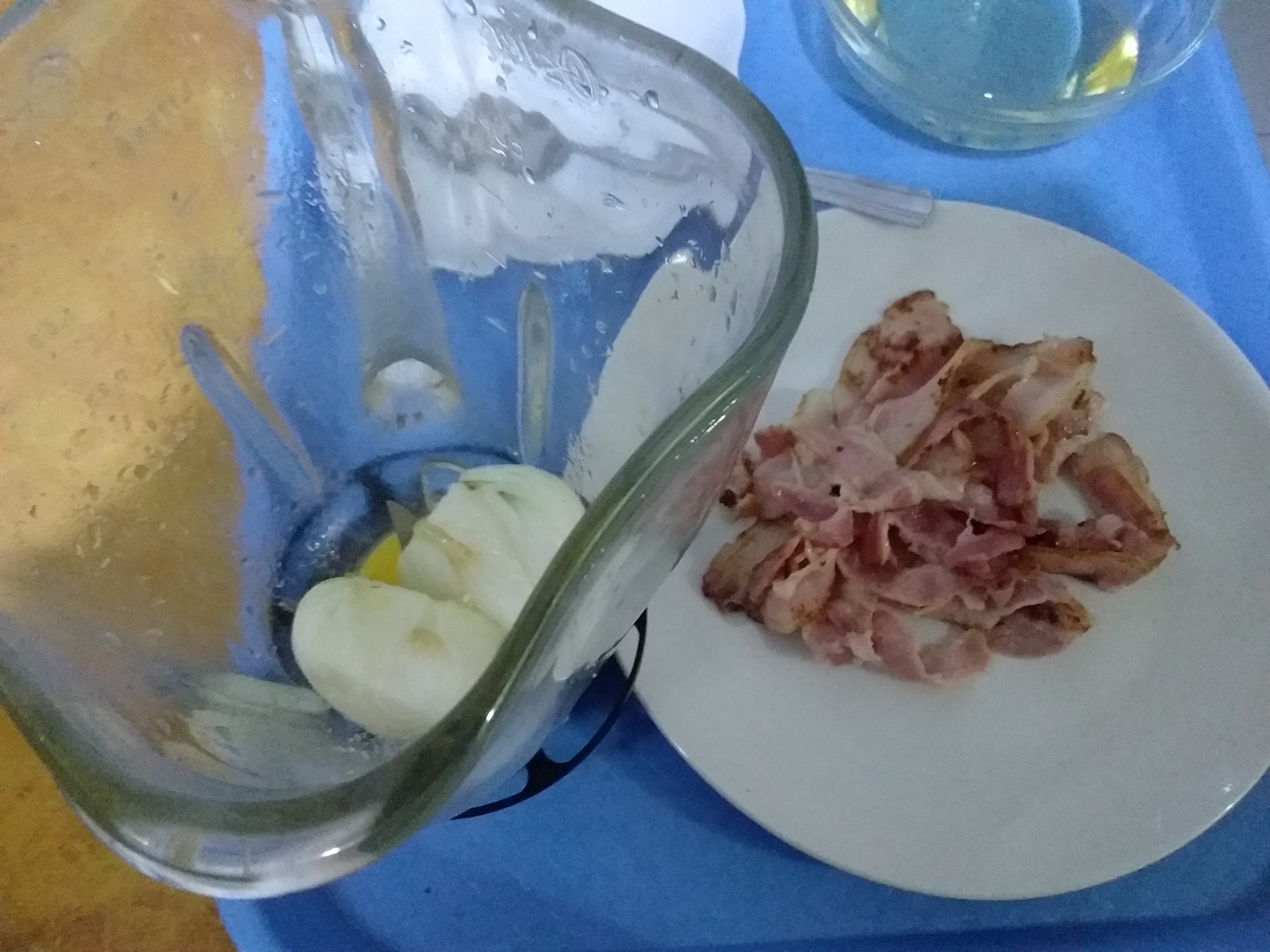 Paso 4 / Step 4
Se procede a licuar por 3 minutos.
It proceeds to liquefy for 3 minutes.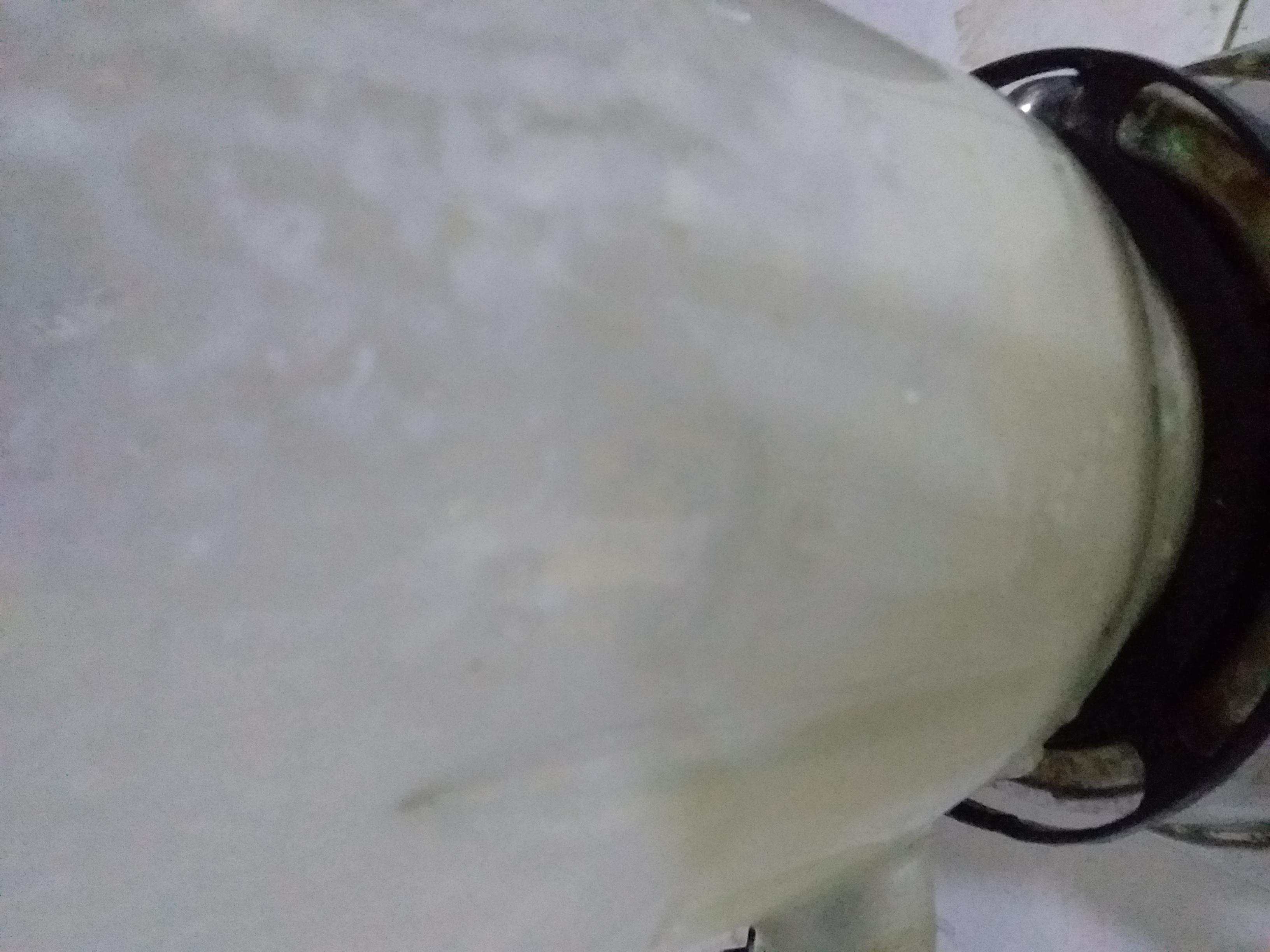 Paso 5 / Step 5
Cuando la mezcla está bien compacta, le agregamos las tocineta y licuamos.
When the mixture is well compact, we add the bacon and blend.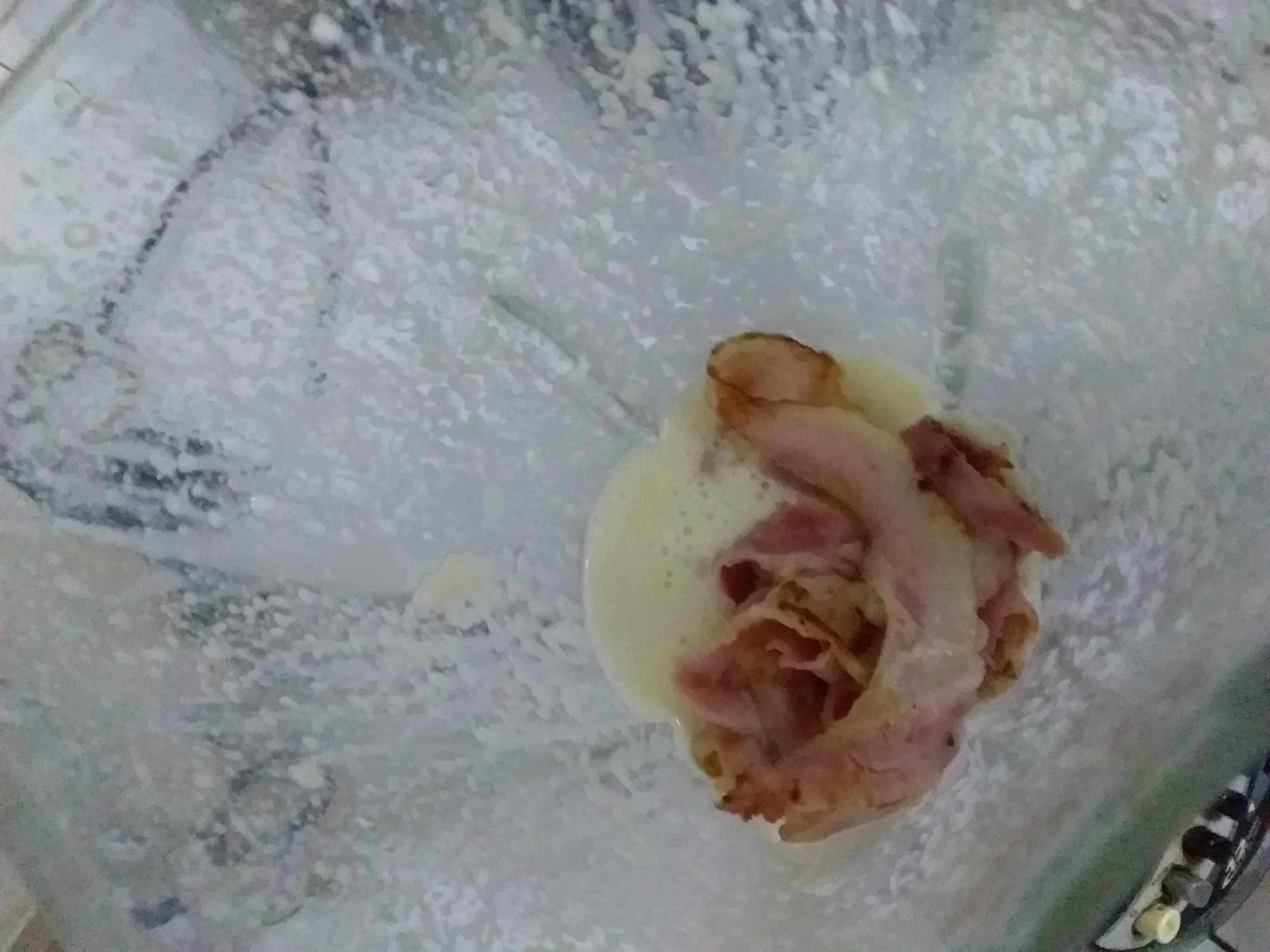 Paso 6 / Step 6
Luego agregamos el aceite, el secreto es agregar el aceite en forma de hilo, muy lentamente hasta obtener el espesor deseado.
Then we add the oil, the secret is to add the oil in the form of a thread, very slowly until the desired thickness is obtained.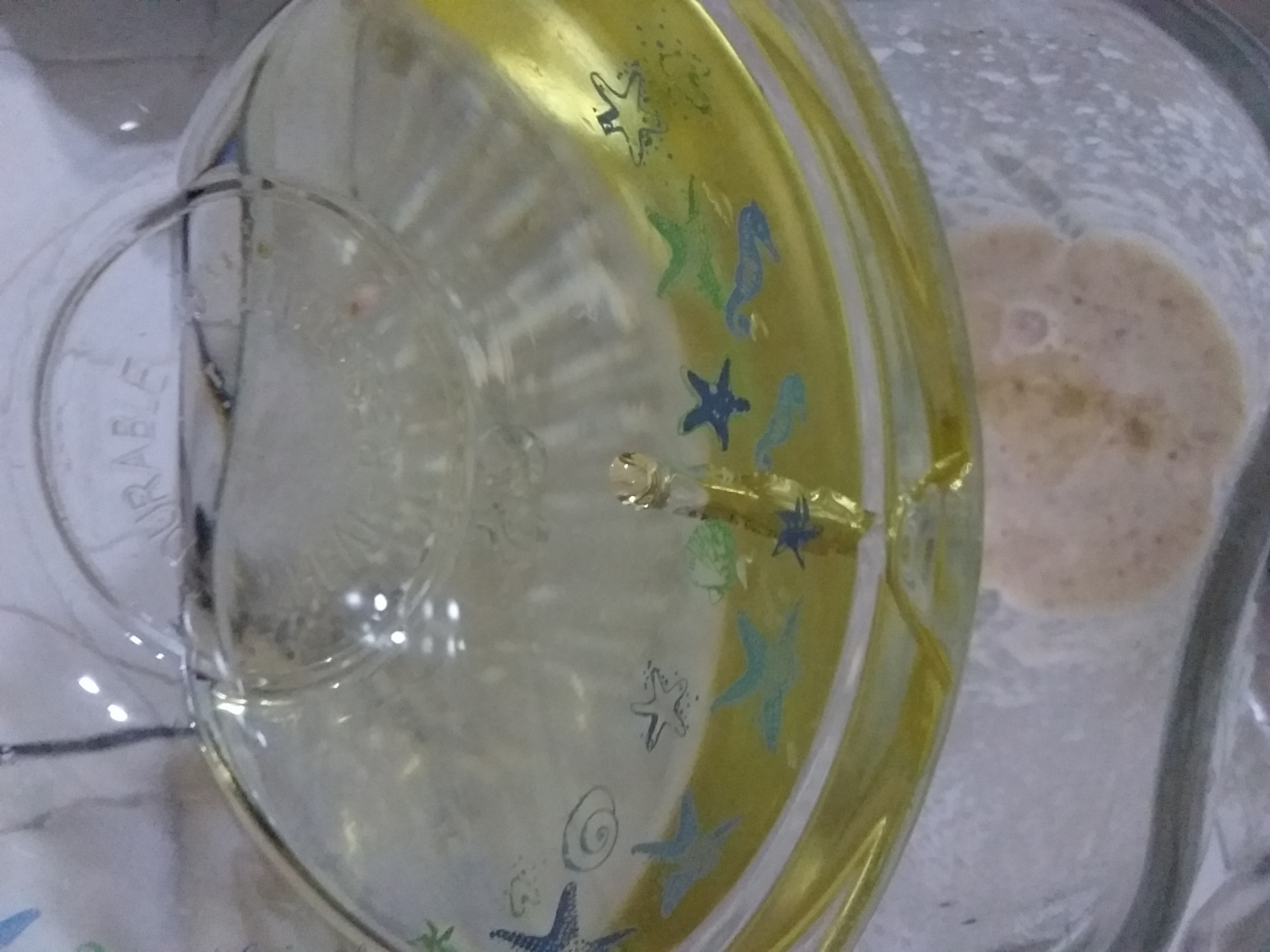 Paso 7/ Step 7
Luego de licuarla la colocamos en un recipiente, preferiblemente de vidrio. La dejamos en la nevera unas dos hora para que se unifiquen los sabores y así quedara más espesa.
After liquefying it, we place it in a container, preferably glass. We leave it in the fridge for about two hours so that the flavors are unified and thus it will be thicker.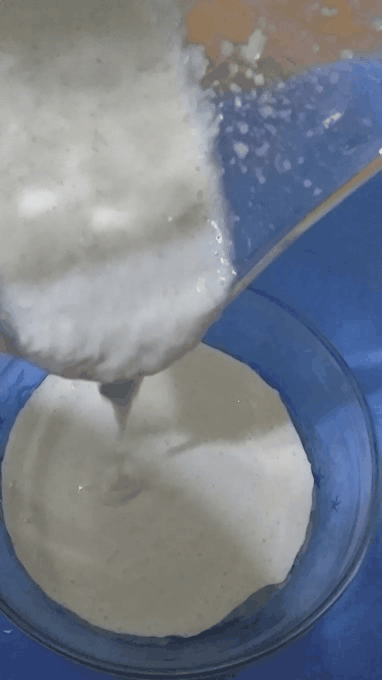 Luego solo queda decorar con cilantro y degustar con unas ricas galletas.
Then it only remains to decorate with coriander and taste with some delicious cookies.