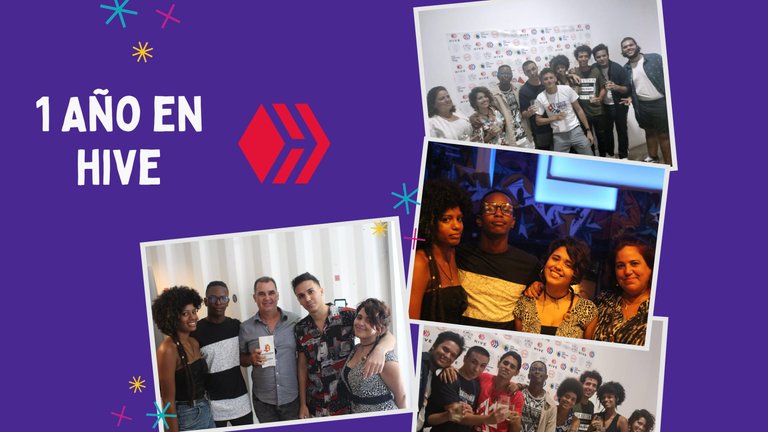 El tiempo ha pasado relativamente rápido, y tal parece que fue ayer cuando comencé en Hive; y sí, estoy haciendo este post porque ya estoy cumpliendo 1 año en el ecosistema 😃 y hoy quiero comentarles cómo ha sido mi experiencia acá y cuáles son mis expectativas para este 2023.
Time has gone by relatively fast, and it seems like yesterday when I started at Hive; and yes, I'm doing this post because I'm already celebrating 1 year in the ecosystem 😃 and today I want to tell you how has been my experience here and what are my expectations for this 2023.
El primero de Febrero de 2022 fue el inicio de mi carrera en lo que a la Web3 respecta, si bien al principio tan sólo sabía de NFTs (sólo eso), unirme a Hive me ha dado más posibilidades de las que en 6 años jamás había tenido en Facebook, Instagram, YouTube y Telegram juntos.
February 1st, 2022 was the start of my Web3 career, although at the beginning I only knew about NFTs (just that), joining Hive has given me more possibilities than I have ever had in 6 years on Facebook, Instagram, YouTube and Telegram combined.
Desde que entré a Hive, ha sido todo un reto para mí el aprendizaje continuo donde no he parado de estudiar todos los días. Fue aquí donde aprendí bastante acerca de finanzas a través de la comunidad @leofinance, de descentralización, economía de tokens y lo más importante: blogging. Tuve que leer bastante e indagar profundo para llegar a perfeccionar mis habilidades de escritura y poder crear posts dentro de @ecency y @peakd.
Since I joined Hive, it has been a continuous learning challenge for me where I have not stopped studying every day. It was here that I learned a lot about finance through the @leofinance community, decentralisation, token economics and most importantly: blogging. I had to read a lot and dig deep to perfect my writing skills to be able to create posts within @ecency and @peakd.
Cometí increíbles errores en mis primeras publicaciones, realmente no tuve una guía orgánica cuando entré, por lo que aprendí todo sobre la marcha, incluso, pasando madrugadas enteras viendo más de 5GB de vídeos en YouTube. Cuando comencé, la comunidad @hivecuba apenas existía, aún recuerdo cuando @manuphotos y yo hablamos por primera vez vía Twitter donde él quería crear un space hablando de este gran ecosistema, asistí, pero aún no entendía mucho, lo que me llevó a profundizar más aún.
I made incredible mistakes in my first posts, I didn't really have an organic guide when I started, so I learned everything as I went along, even spending entire early mornings watching more than 5GB of videos on YouTube. When I started, the @hivecuba community barely existed, I still remember when @manuphotos and I talked for the first time via Twitter where he wanted to create a space talking about this great ecosystem, I attended, but I still didn't understand much, which led me to go even deeper.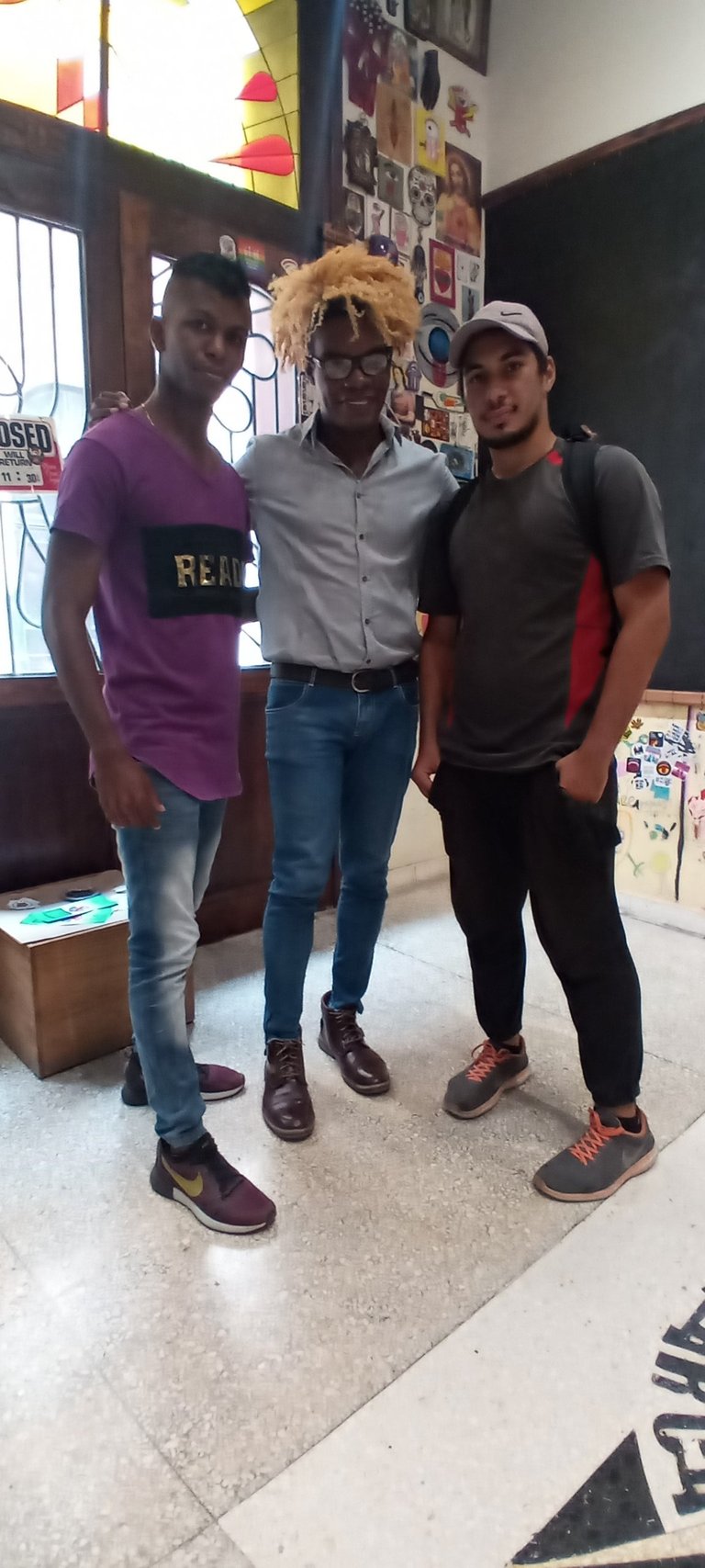 Al cabo de un mes, me desenvolví creando artículos de reseñas de películas y series para practicar, fue cuando gané mi primeros incentivos los que me pusieron muy contento. Más adelante le comenté a @ramkarooz acerca de Hive quien se adentró junto a varios miembros de la comunidad Five Senses. Le comenté a muchos amigos, familiares y artistas que conozco acerca del ecosistema pero no todos lo vieron de la mejor forma, ya que no entendían la tecnología.
Al cabo del tiempo participé en varias conferencias propuestas por esta gran comunidad, junto a @manuphotos y @noakmilo en los inicios, como ponente y en otras como espectador.
After a month, I got around to creating movies and series review articles for practice, and that's when I earned my first incentives which made me very happy. I later told @ramkarooz about Hive who joined me and several members of the Five Senses community. I told many friends, family and artists I know about the ecosystem but not everyone saw it in the best light as they didn't understand the technology.
After some time I participated in several conferences proposed by this great community, together with @manuphotos and @noakmilo in the beginning, as a speaker and in others as a spectator.
Más adelante, procedí a crear posts más informativos y educativos sobre diversas tecnologías tanto de dentro como de afuera de Hive para facilitar a muchas personas el uso de herramientas que le permitan generar tokens a la vez que agrandan su audiencia.
Later, I proceeded to create more informative and educational posts on various technologies both inside and outside of Hive to make it easier for many people to use tools that allow them to generate tokens while growing their audience.

Ayudé a migrar los proyectos @mantraspace, @spickrecords y @niocoonline a la blockchain junto a otros más que están en actual desarrollo, así también como mi participación en la #HiveCubaCon donde hablé junto a @avaldhi acerca del proyecto Mantra Space.
I helped migrate the @mantraspace, @spickrecords and @niocoonline projects to the blockchain along with others that are currently in development, as well as my participation in the #HiveCubaCon where I spoke with @avaldhi about Mantra Space project.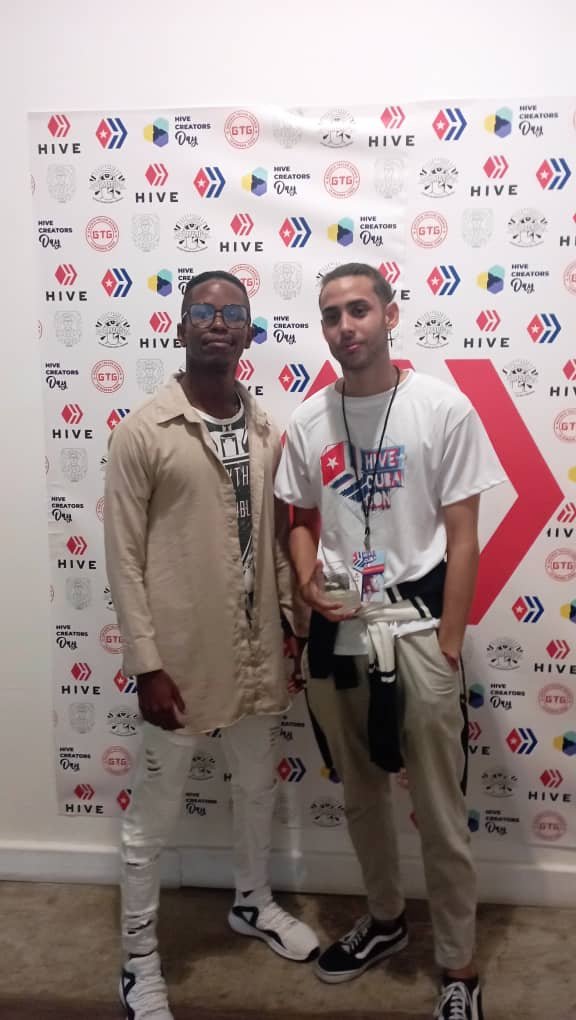 2022 fue un año de real exposición para mí en este campo descentralizado que contiene el ecosistema, para este 2023 mi objetivo es facilitar mucho más el onboarding de las personas (a Hive) con el fin de que se propague la voz y las personas vean la utilidad y necesidad de poseer el dominio sobre sus datos e información sin intermediarios.
2022 was a year of real exposure for me in this decentralised field containing ecosystem, for this 2023 my goal is to make it much easier for people to onboard (to Hive) in order to spread the word and for people to see the usefulness and necessity of owning the domain over their data and information without intermediaries.
Antes de terminar el año, junto a @thoicel y @ramkarooz creé un minicurso gratuito para aquellos interesados en conocer acerca de la blockchain de Hive, en el cual premiamos con POAPs a 6 personas tras haber creado su presentación formal.
Before the end of the year, together with @thoicel and @ramkarooz I created a free mini-course for those interested in learning about the Hive blockchain, in which we awarded POAPs to 6 people after they created their formal presentation.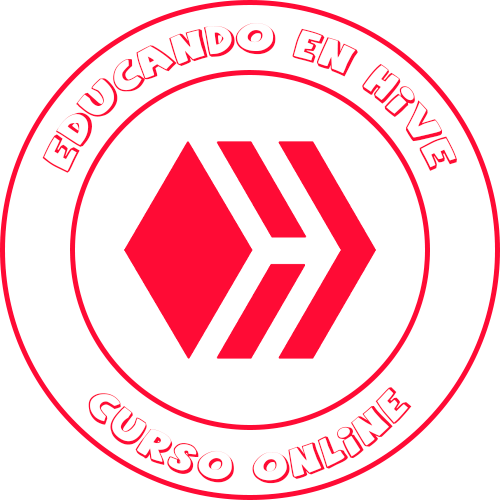 Enero lo comencé como consultor en el campo de los NFTs, ya no sólo como artista o emprendedor, sino también como profesor para poder ayudar a la mayor cantidad de personas posibles a incursionar en el ecosistema haciendo uso de una educación correspondiente y lograr una adopción masiva.
January I started it as a consultant in the field of NFTs, not only as an artist or entrepreneur, but also as a teacher in order to help as many people as possible to enter the ecosystem with a corresponding education and achieve mass adoption.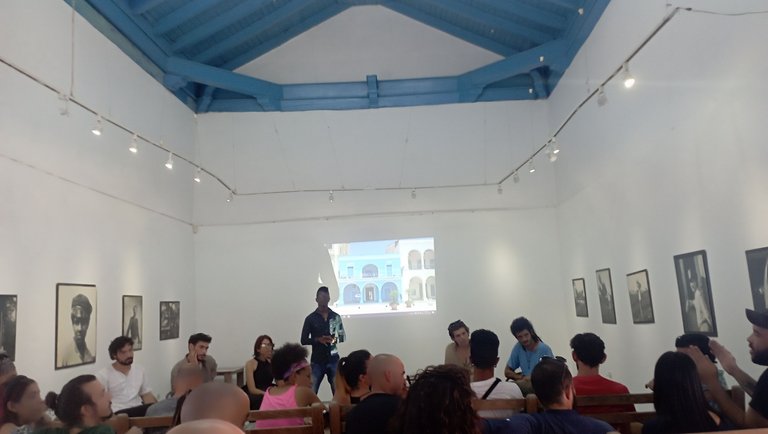 Muchas gracias a todos los que me han apoyado en todo momento y de seguro también están leyendo esto. Por un año MEJOR 2023.
Thank you very much to everyone who has supported me at all this time and I'm sure you are also reading this. Here's to a BETTER 2023.
IMAGE SOURCE
Screenshot a @ecency
Diseño del POAP e imagen principal editadas por mí en Canva
Fotografías tomadas por @axelllaze, @ramkarooz, @manuphotos y @mey13