I was sat having an evening coffee on my veranda when a big bug flew between myself and the wife. At first, I was a little confused as it was brown in colour but looked very much like a praying mantis. Here in the Philippines, we see many of these amazing creatures but so far all the ones I have seen are always bright green, after a bit of investigation I found that these crazy critters do indeed exist in brown so I learned something new today. Maybe not as exciting to look at as their green counterparts but all the same an interesting specimen.
Grabbing my camera I managed to snap off a couple of shots, although with it being a dark evening some additional light was needed so unfortunately there is some reflection from its eyes. Here are a few of the photos I captured of this fascinating insect.
Alien-like invader.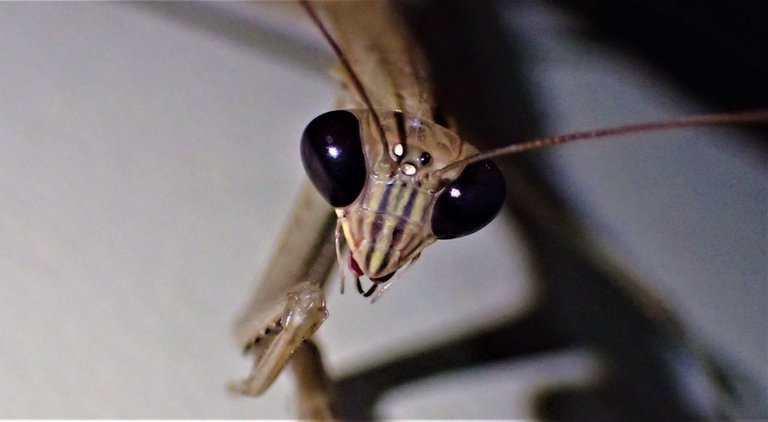 Cool wing pattern.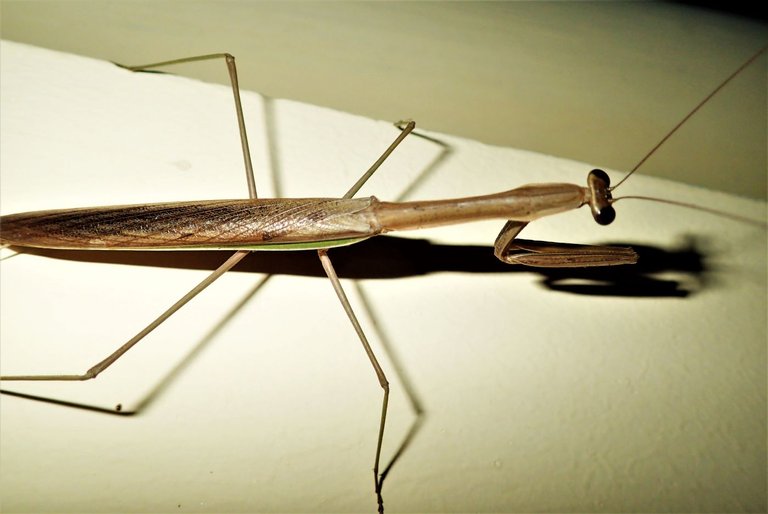 I also learned that the mantis is a member of the same family as crabs shrimps and cockroaches known as arthropods, quite a surprise to me.
My cousin is a shrimp.
Mantids are ferocious hunters capable of taking on prey up to four times their own size. Striking at lightning speed faster than the human eye can see. On the menu are insects, small rodents such as mice, birds, and each other, yes they are cannibals.
Don't mess with me.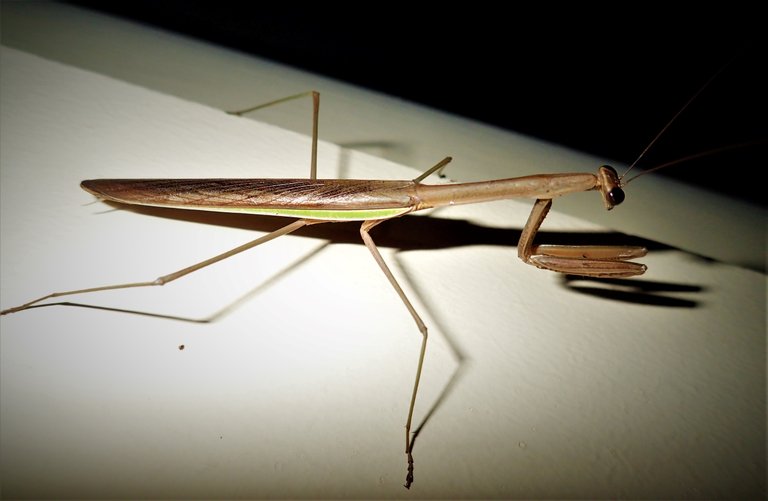 Cannibalism extends to their love life, during mating the female bites off the males head and continues to copulate with her headless partner, once the act is over she proceeds to eat him, now that's tough love. After laying her eggs she then dies leaving their young without parents.
Off with his head!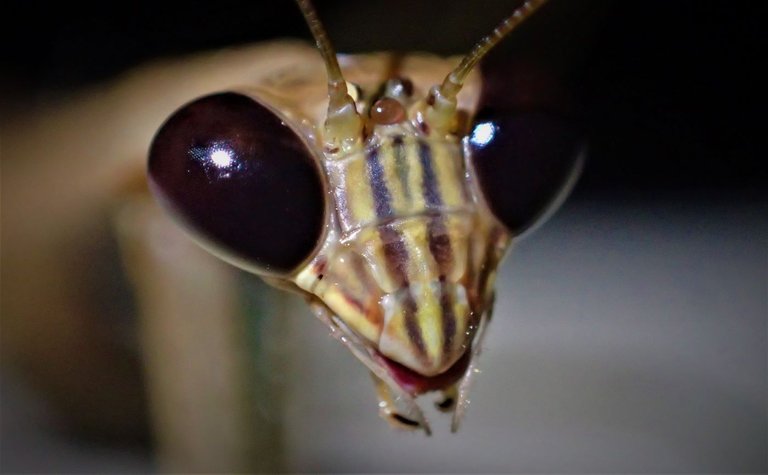 While on the subject of heads this guy has five eyes on his, two large outer ones with 180-degree vision and three smaller ones in between its antenna, seen here as small dots.
All-round vision.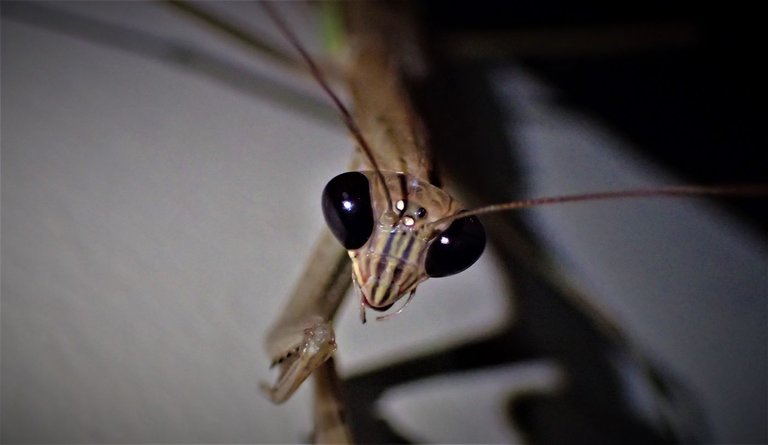 In many parts of the world mantis are considered lucky if found in your property, in particular, Christian nations where the clasped hands are seen as a blessing.
Let's pray.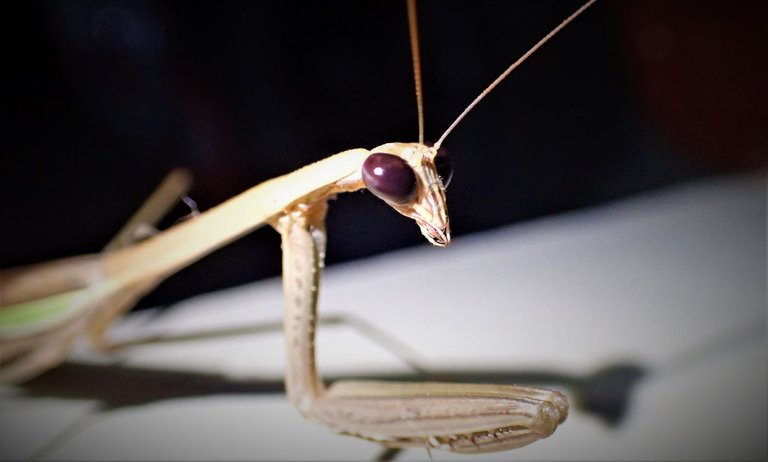 Well, that's me done for now, hope you enjoyed my post, until we meet again stay safe folks!