Weberbock ■ The weaver beetle
Lamia textor (Linnaeus, 1758)
Der Weberbock ist ein Käfer aus der Familie der Bockkäfer (Cerambycidae). Mit 30 mm Körperlänge ist er ein echter Brocken. Um diesen Käfer zu bestimmen, musste ich ein bisschen suchen. Letztendlich bin ich in dem Buch "Kosmos Insektenführer" fündig geworden. Der Käfer fliegt in Flusstäler und feuchten Wäldern mit dem Bestand von Weiden und Pappeln. Beobachten kann man ihn von Mai bis Juni. Wie viele andere Insekten ist auch dieser Käfer stark bedroht und nur noch selten zu finden.
The weaver beetle is a beetle from the longhorn beetle (Cerambycidae). With 30 mm body length he is a real chunk. To determine this beetle, I had to search a little bit. Finally I found it in the German book "Kosmos Insektenführer". The beetle flies in river valleys and humid forests with the population of willows and poplars. You can observe it from May to June. Like many other insects, this beetle is highly endangered and only rarely found.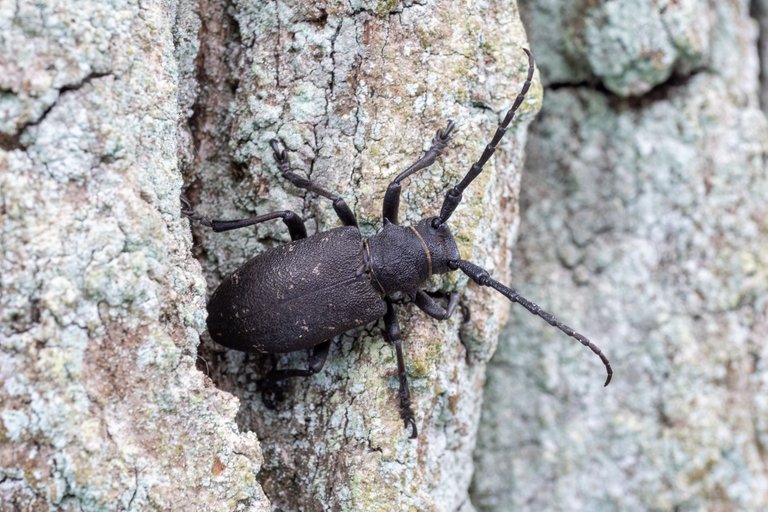 ▲ Click on the image for full resolution ▲
Den imposanten Käfer hatten wir auf unserem Rückweg zu unserem Auto im Gras entdeckt. Er verspürte wenig Lust zum Fliegen. Da er sich im Gras nicht besonders gut in Szene setzten lies, haben wir ihn an eine alte Eiche gesetzt. Dem Käfer hat das gefallen, so dass er immer höher geklettert ist. Allerdings musste er noch kurz Modell stehen bevor wir ihn gewähren ließen.
We had discovered the impressive beetle in the grass on our way back to our car. He felt little desire to fly. Since he did not look very attractive in the grass, we placed him at an old oak tree. The beetle liked that, so he climbed higher and higher. However, he had to stand model for a short time before we let him go.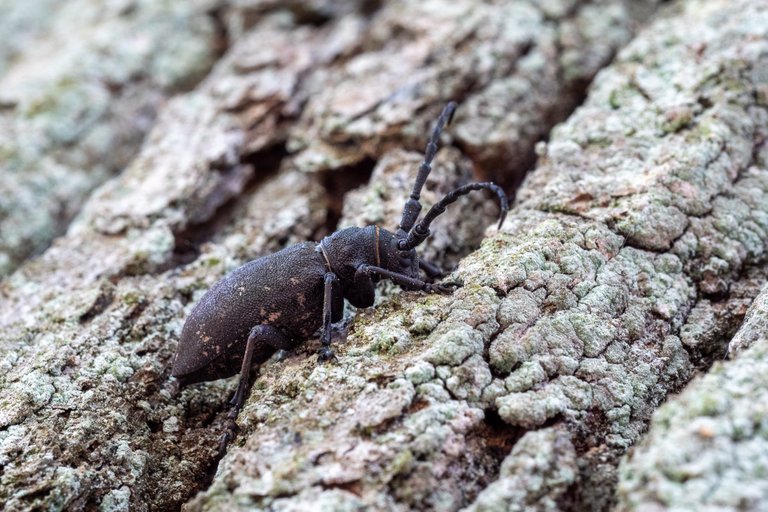 ▲ Click on the image for full resolution ▲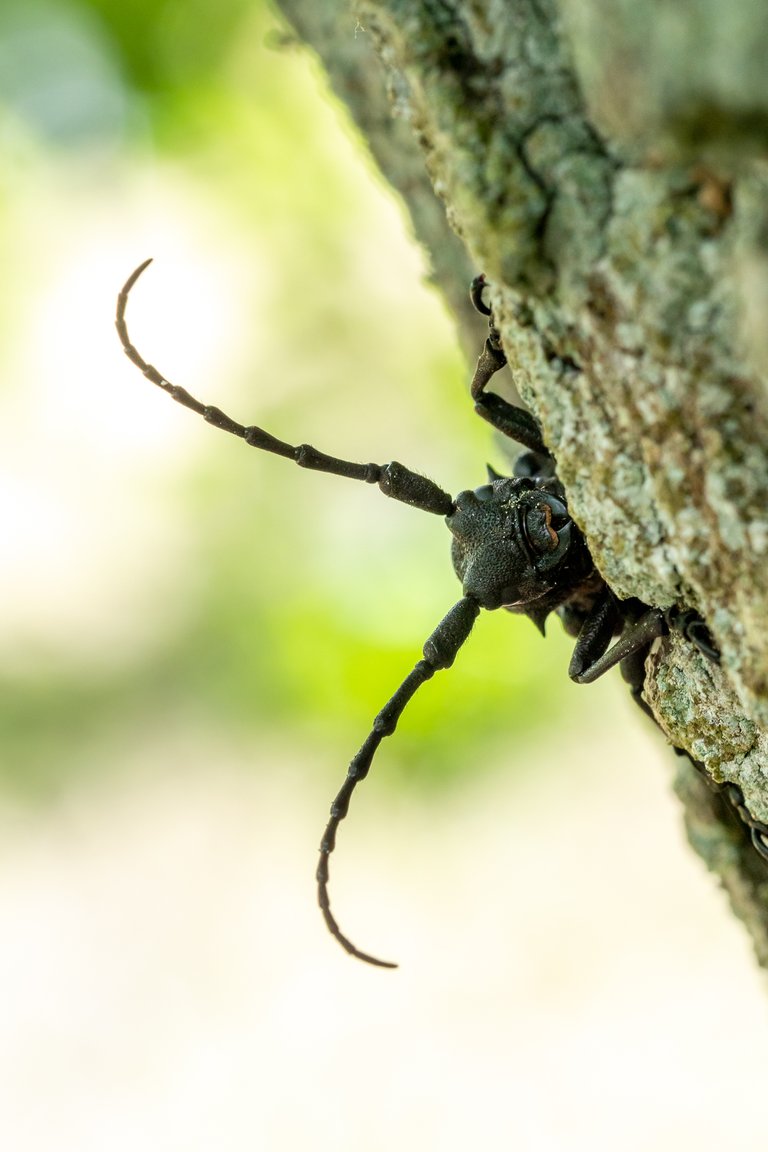 ▲ Click on the image for full resolution ▲
〰️
| | |
| --- | --- |
| Category: | Macro |
| Camera: | Lumix DC-G9 |
| Lens: | Olympus M.Zuiko Digital ED 60mm 1: 2.8 Macro |
| Location: | Germany, Bavaria, Steigerwald |
〰️
Wenn dir mein Beitrag gefällt, freue ich mich über deine Nachricht.
Herzlichen Dank und viele Grüße vom @faltermann 🐛
If you like my contribution, I am looking forward to your message.
Many thanks and greetings from Germany 🦋
🔴 PeakD (Best user interface for the decentralized Hive Blockchain)🔴
🔴 [DE] HIVE FAQ German Community 🔴
🔴 Fascinating Insects Community 🔴