Heller Rostfarben-Blattspanner ■ Red twin-spot carpet
Xanthorhoe spadicearia (Denis & Schiffermüller, 1775)
Der helle Rostfarben-Blattspanner ist ein Nachtfalter aus der Familie der Spanner (Geometridae). Der Falter kann in nahezu allen Habitaten angetroffen werden. Der Falter ist vorwiegend nachtaktiv, kann aber auch am Tag beobachtet werden. Der Falter fliegt in zwei Generationen von Mai bis August. Die Raupen fressen bevorzugt an Wegerich (Plantago) und Labkraut (Galium). In der Literatur (z. B. G. Ebert) werden zahlreiche weitere niedrig wüchsige Pflanzen als Futterpflanze genannt. Die letzte Generation überwintert als Puppe.
The red twin-spot carpet is a moth from the moth family (Geometridae). The moth can be found in almost all habitats. The moth is mainly nocturnal, but can also be observed during the day. The moth flies in two generations from May to August. The caterpillars prefer to feed on plantain (Plantago) and bedstraw (Galium). In the literature (e.g. G. Ebert) numerous other low-growing plants are mentioned as forage plants. The last generation hibernates as pupa.
♂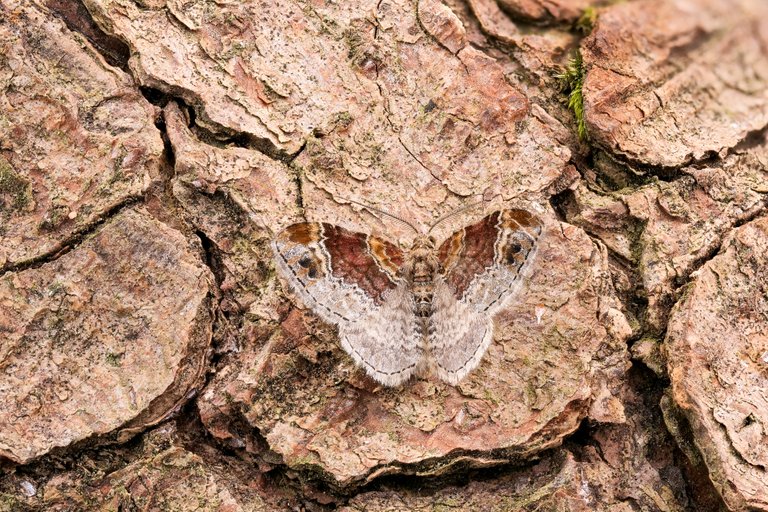 ▲ Click on the image for full resolution ▲
Der Helle Rostfarben-Blattspanner ist in Deutschland weit verbreitet und kann noch zahlreich beobachtet werden. Sein Bestand gilt derzeit als nicht gefährdet.
The red twin-spot carpet moth is widespread in Germany and can still be observed in large numbers. Its existence is currently not considered endangered.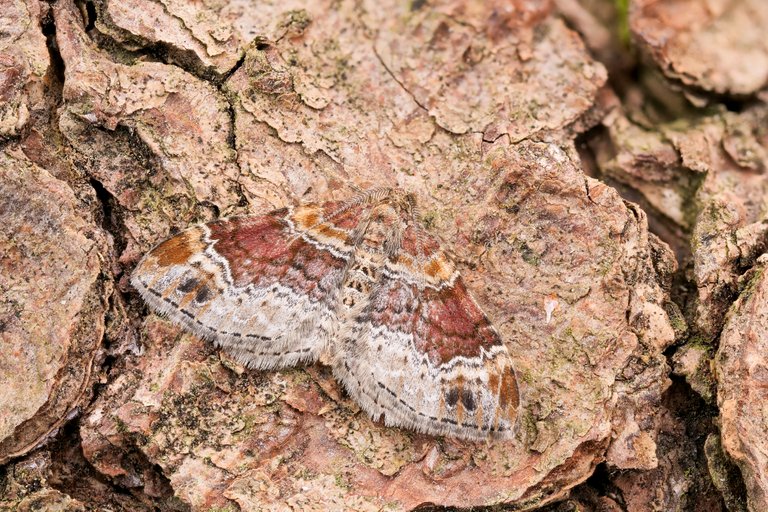 ▲ Click on the image for full resolution ▲
〰️
| | |
| --- | --- |
| Category: | Macro |
| Camera: | Panasonic Lumix DC-G9 |
| Lens: | Olympus M.Zuiko Digital ED 60mm 1: 2.8 Macro |
| Location: | Germany, Bavaria, Lower Franconia, Kreuzwertheim |
〰️
Wenn dir mein Beitrag gefällt, freue ich mich über deine Nachricht.
Herzlichen Dank und viele Grüße vom @faltermann 🐛
If you like my contribution, I am looking forward to your message.
Many thanks and greetings from Germany 🦋
🔴 PeakD (Best user interface for the decentralized Hive Blockchain)🔴
🔴 [DE] HIVE FAQ German Community 🔴
🔴 Fascinating Insects Community 🔴