Hola mis apreciados Amigos de HIVE 💗 quería compartir con ustedes la fotografía que capturé de este insectos muy peculiar la chicharra, este insecto que tiene un sonido que para muchos asombra por la proyección que genera.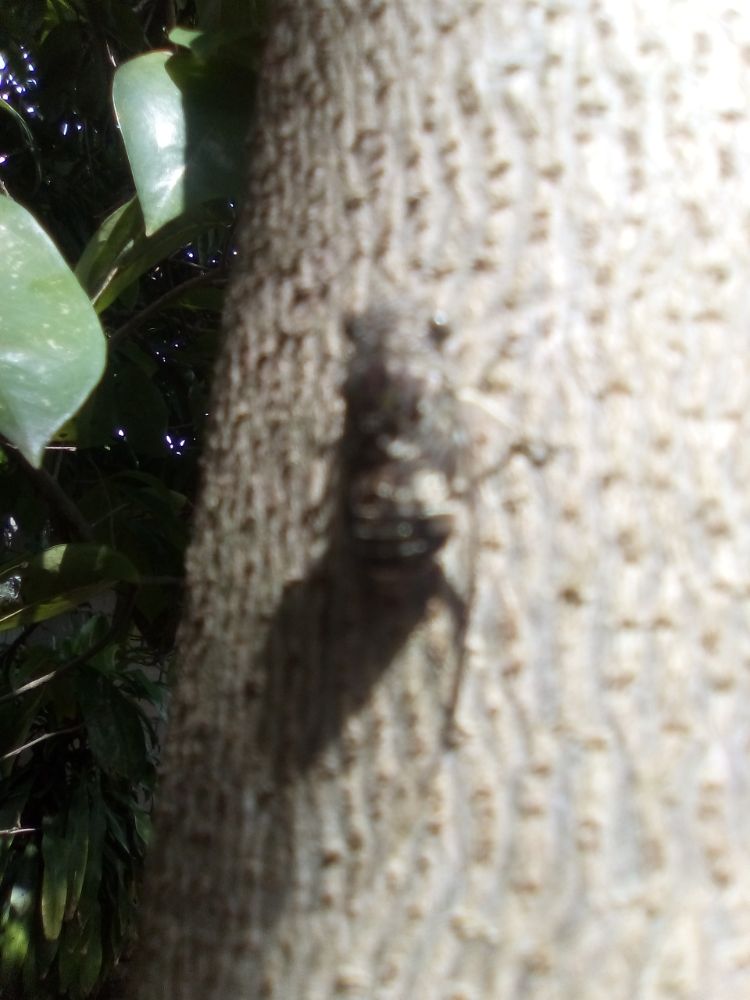 Los cicádidos (Cicadidae), conocidos comúnmente como cigarras, chicharras, coyoyos, chiquilichis, tococos, cocoras, cogollos, ñes, cícadas o ñakyrã, totorrones, son una familia de insectos del orden Hemiptera. Las cigarras pueden vivir tanto en climas templados como tropicales. Tienen un desarrollo vital completo que dura de dos a diecisiete años, según la especie. Las ninfas viven enterradas mientras que los adultos viven sobre vegetales, alimentándose de su savia. La frecuencia de la vibración o canto que emite una cigarra puede llegar a los 86 Hz.
Miden entre 15 y 65 mm de largo. Poseen un aparato bucal suctor que les permite alimentarse de savia de los árboles y otras plantas. Tienen una cabeza opistognata, pronoto pequeño y mesonoto desarrollado, tarsos de uno a tres artejos, poseen dos pares de alas homogéneas y membranosas que se pueden reproducir adquiriendo tonos transparentes o coloreados, y que en reposo se disponen en forma de tejadillo.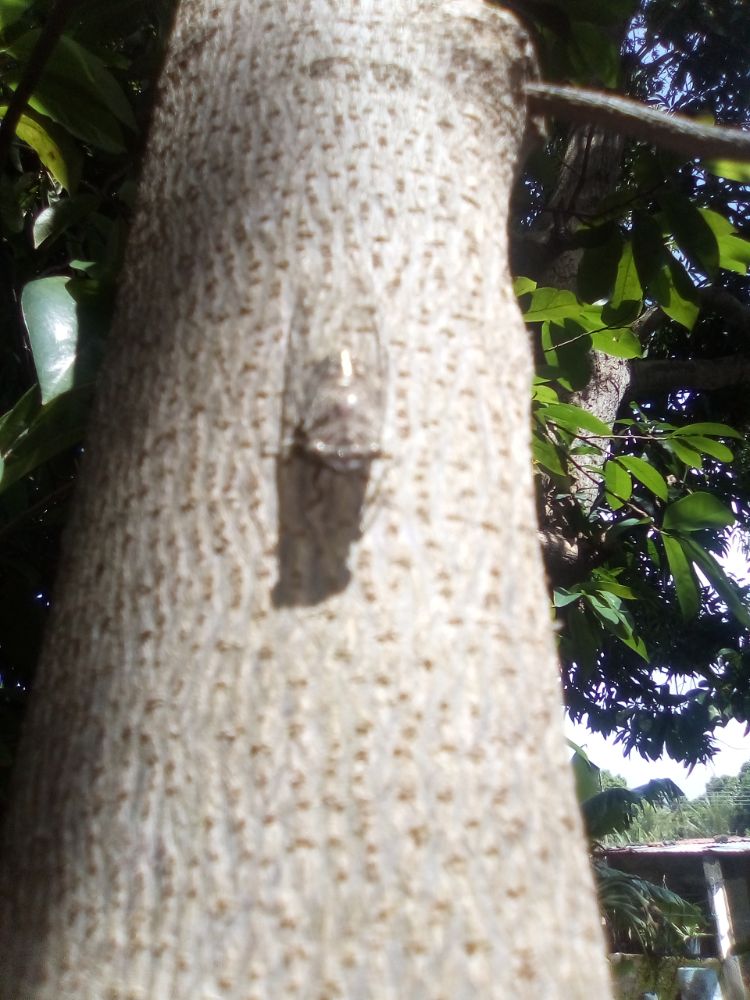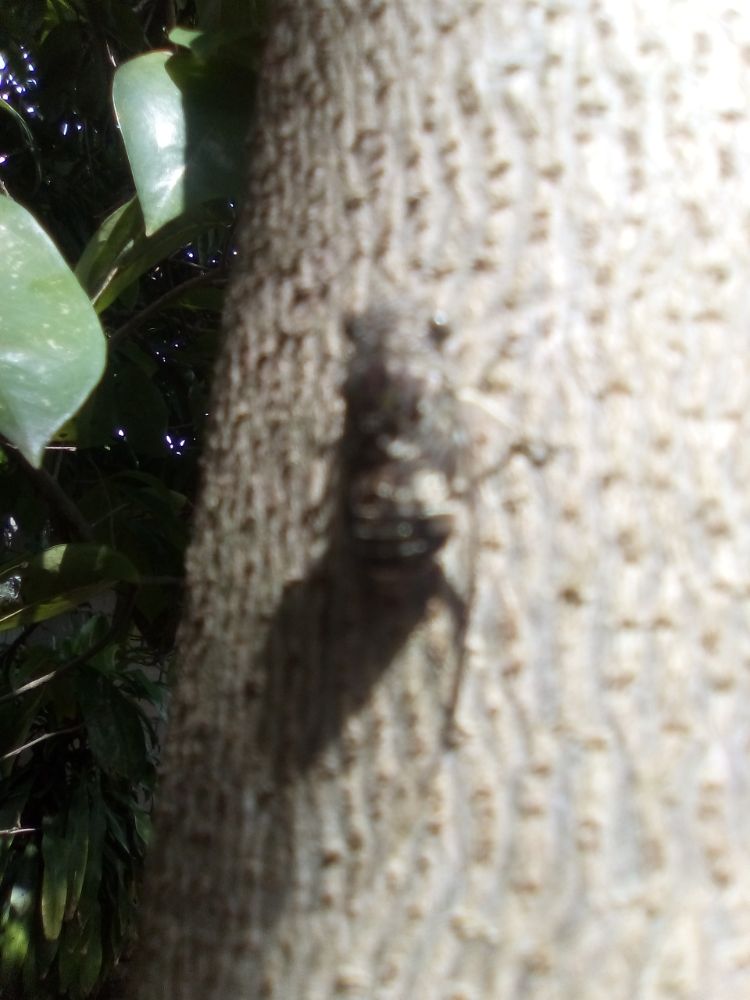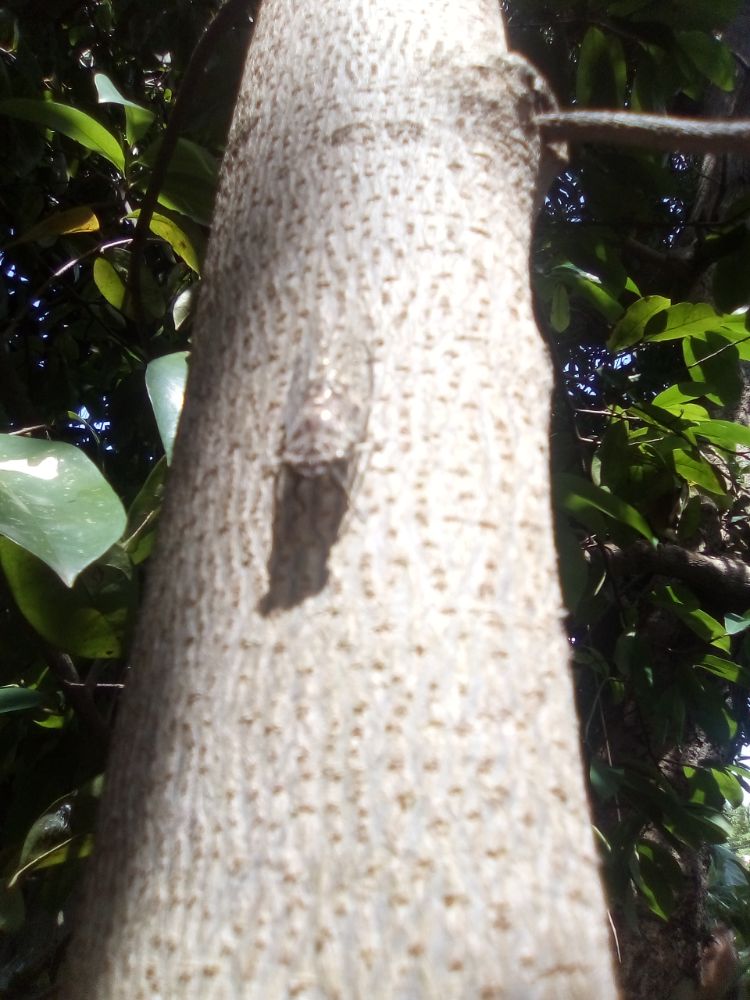 Fotos tomadas con mi teléfono Alcatel en el jardín de mi Casa.
Utilice el traductor Deepl para la traducción.

Hello my dear friends of HIVE 💗 I wanted to share with you the photograph I captured of this very peculiar insect, the cicada, this insect that has a sound that amazes many because of the projection it generates.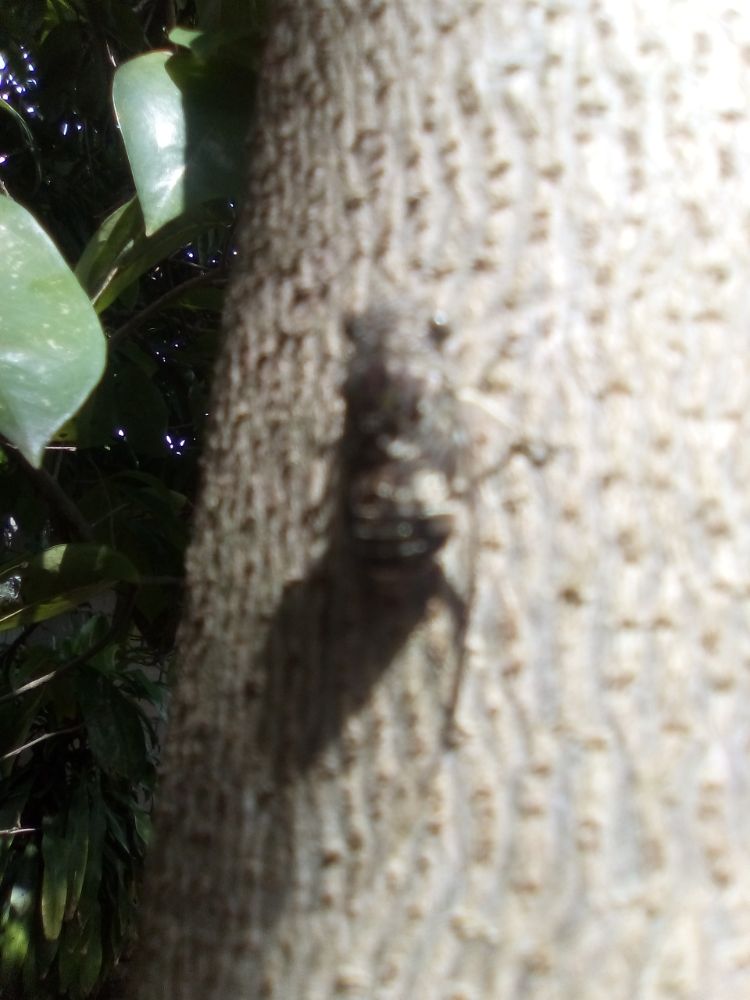 Cycadids (Cicadidae), commonly known as cicadas, cicadas, coyoyos, chiquilichis, tococos, cocoras, cogollos, ñes, cícadas or ñakyrã, totorrones, are a family of insects of the order Hemiptera. Cicadas can live in both temperate and tropical climates. They have a complete life span that lasts from two to seventeen years, depending on the species. Nymphs live buried while adults live on plants, feeding on their sap. The frequency of vibration or song emitted by a cicada can reach 86 Hz.
They are between 15 and 65 mm long. They have a sucking mouthparts that allows them to feed on sap from trees and other plants. They have an opisthognathous head, small pronotum and developed mesonotum, tarsi of one to three stems, two pairs of homogeneous and membranous wings that can be reproduced acquiring transparent or colored shades, and that in rest are arranged in the form of a canopy.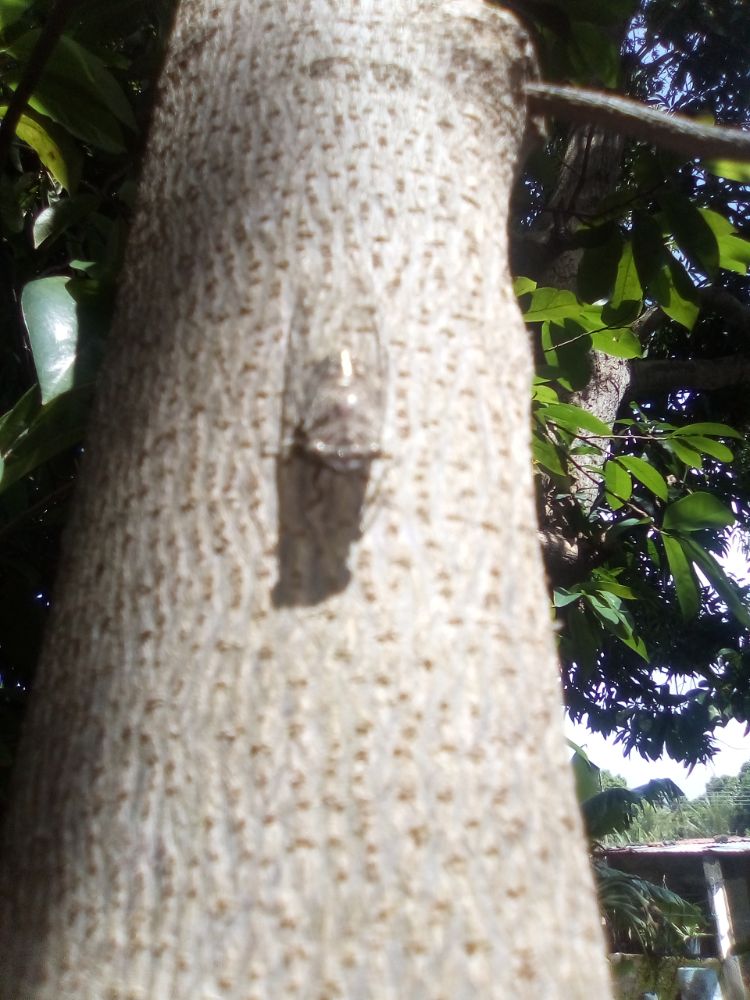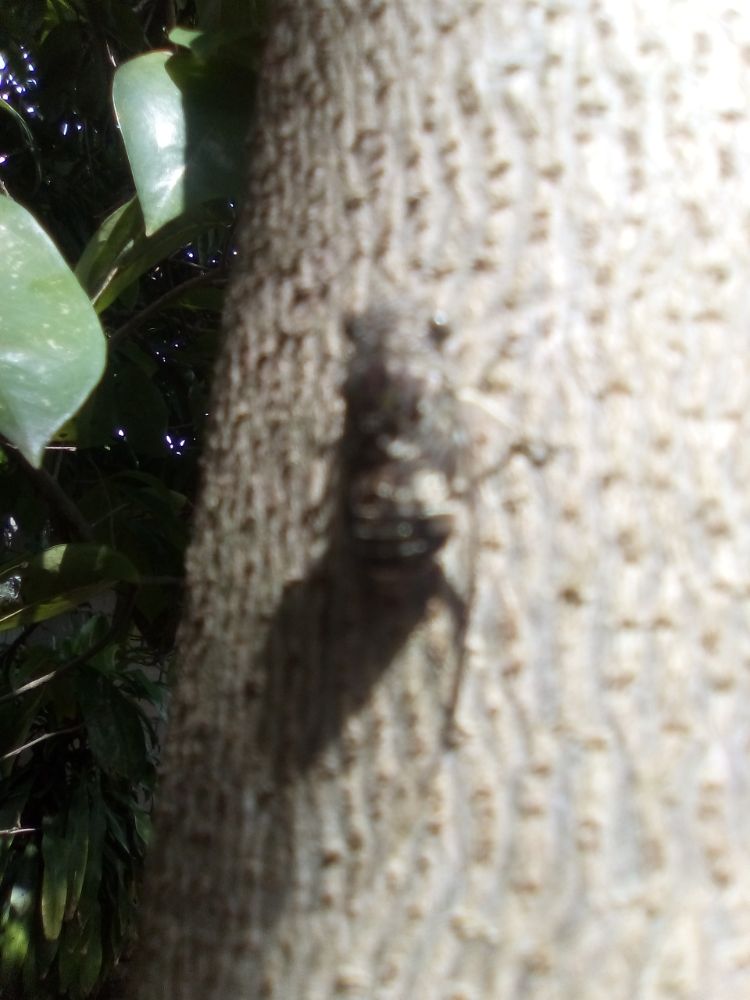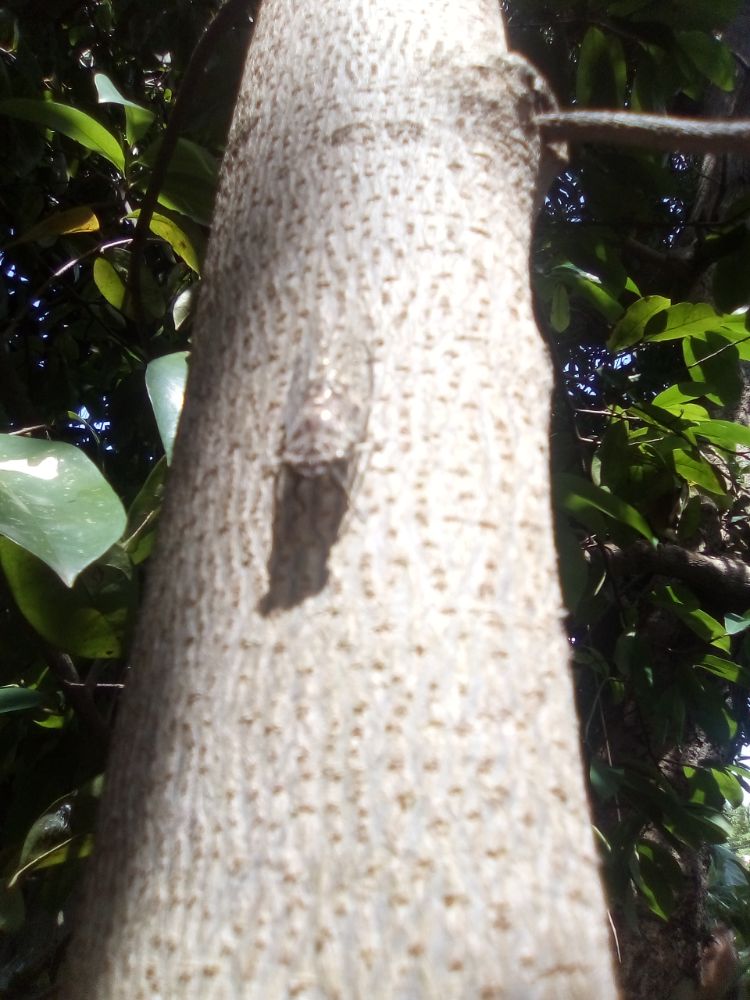 Photos taken with my Alcatel phone in the garden of my house.
Use Deepl translator for translation.