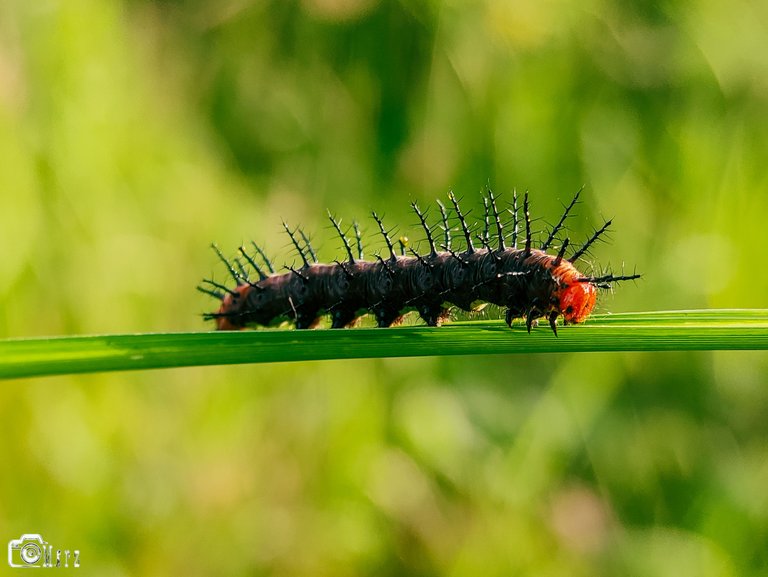 | English | Indonesia |
| --- | --- |
| Hello insect lover friends, on this occasion I will share photos of animals belonging to the insect class, these insects are caterpillars. | Halo sahabat pecinta serangga, pada kesempatan kali ini saya akan membagikan foto hewan yang tergolong kedalam kelas serangga, serangga ini ialah ulat. |
---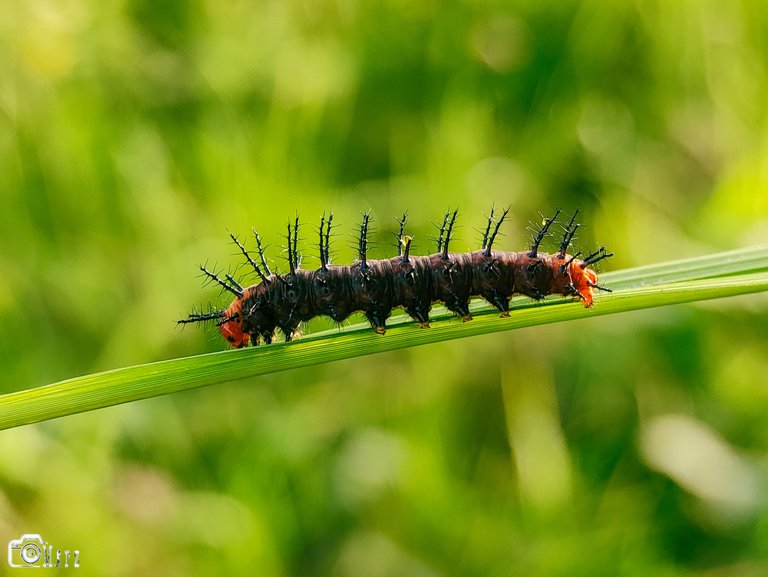 ---
Caterpillars are an animal belonging to the class of insects, caterpillars usually have a variety of fur, but it is also important to note that not all caterpillars are hairy.
If our skin touches the hairy caterpillar it will cause allergies to the skin, this will cause our skin to feel itchy.
When I was exploring google lens, I found the name Acraea terpsicore, and it looks like this caterpillar will become a beautiful orange butterfly.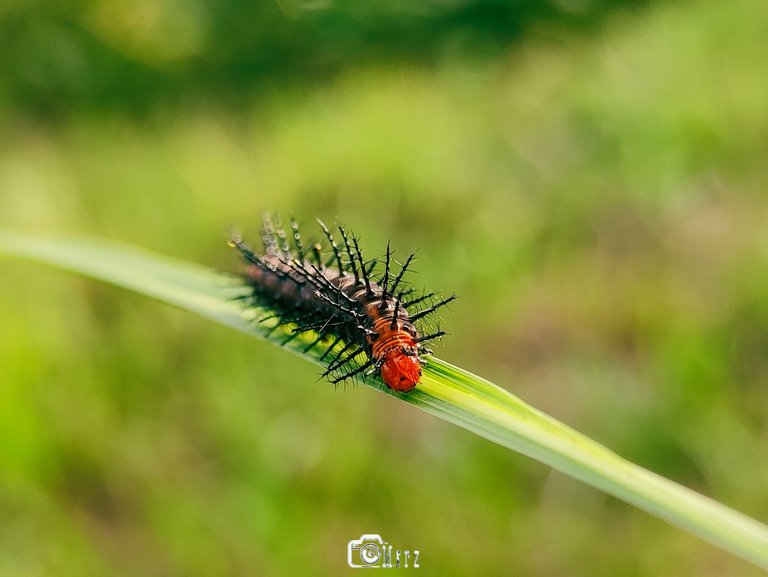 ---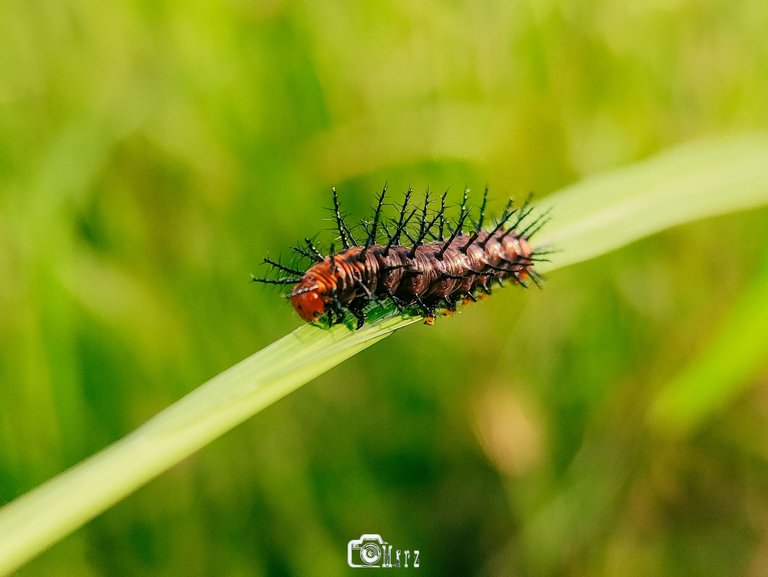 ---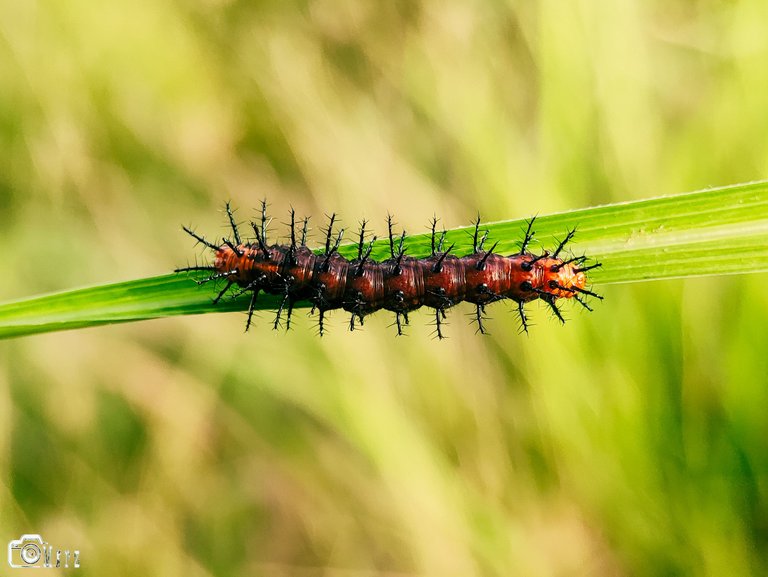 ---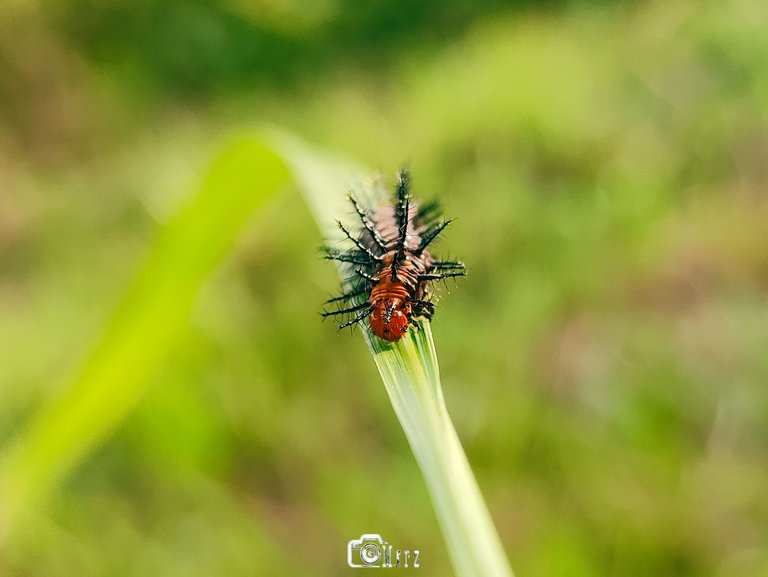 ---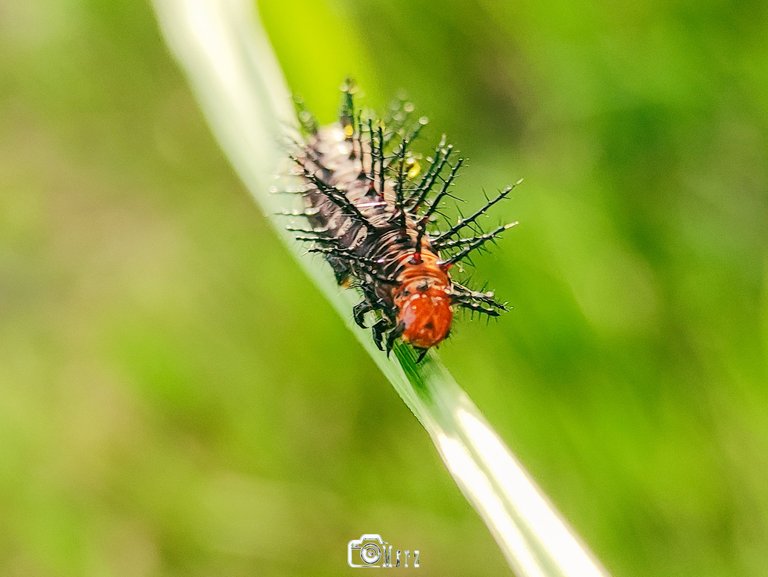 ---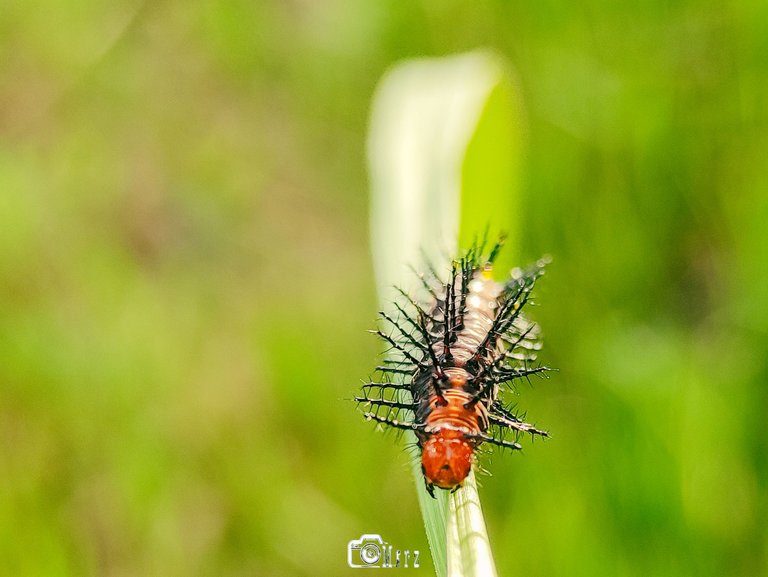 ---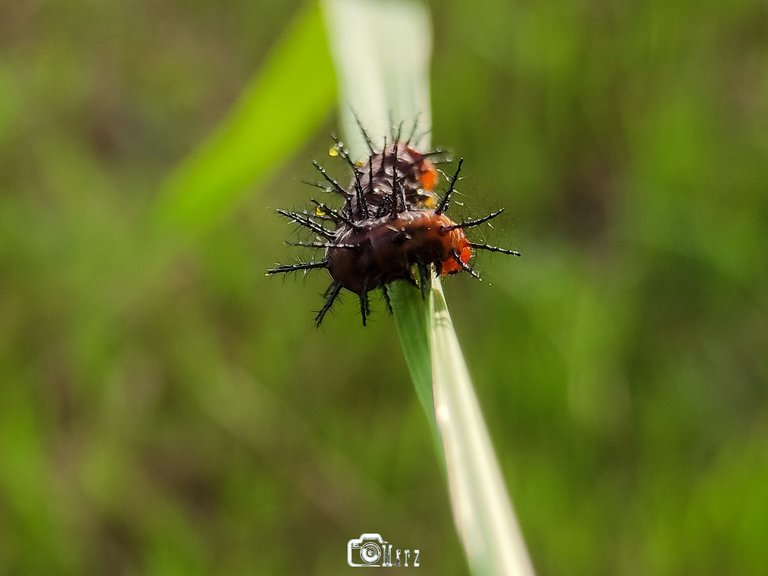 ---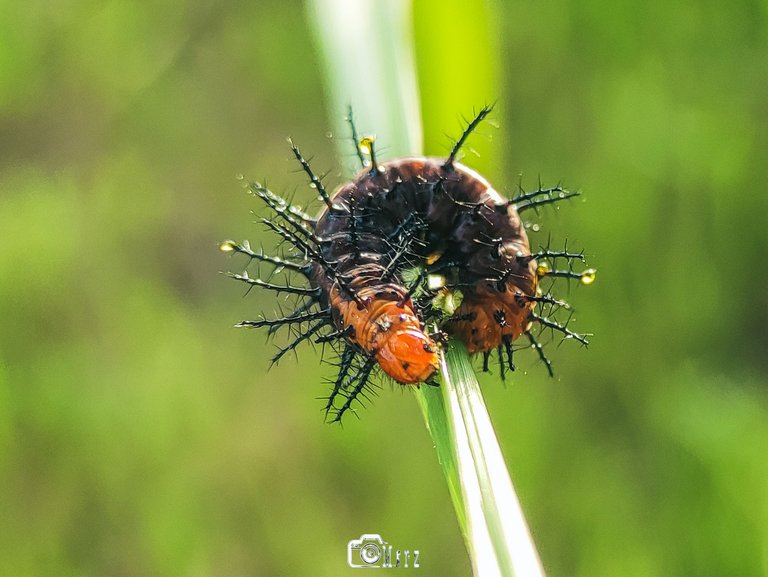 ---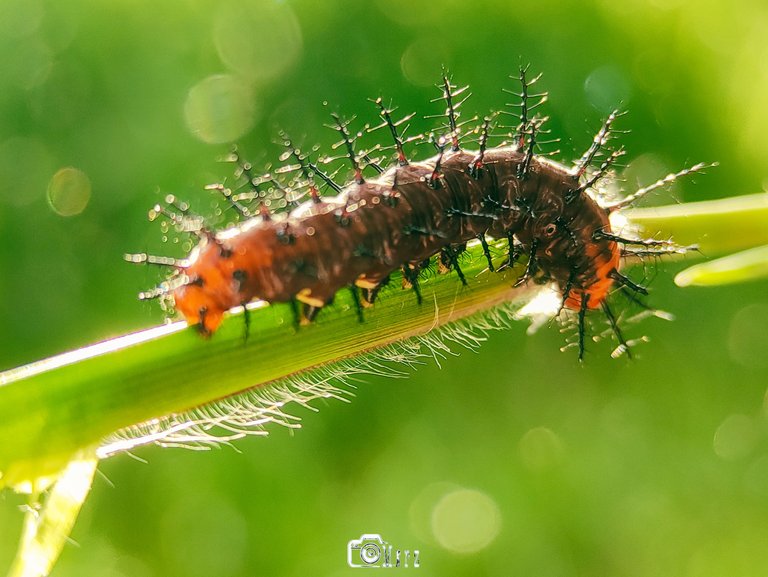 ---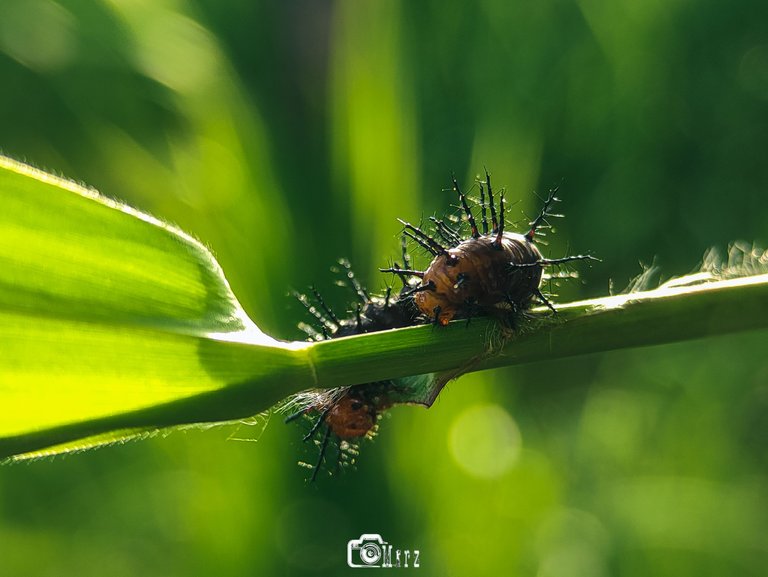 ---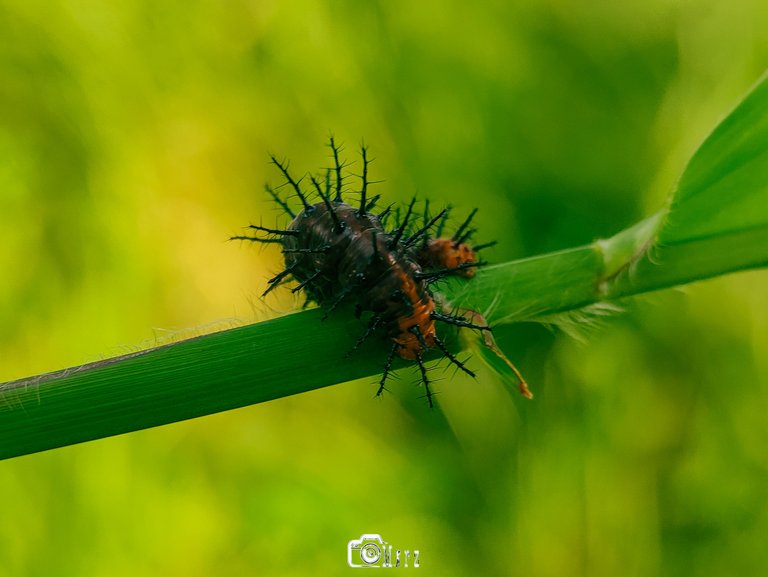 INFORMATION
| Camera | Poco X3 NFC |
| --- | --- |
| Lens | Sony 25 mm & Q-Lens 35 mm |
| Photography | Caterpillar |
| Process | Mobile Lightroom |
| Location | Indonesia - Aceh |
| Photographer | @mirz |
---


M. Alan Mirza (@Mirz)
My name is M. Alan Mirza, I am currently 28 years old, I come from Asia, to be precise in Indonesia - Sumatra Island. I work as an emergency room administrator, namely in the Medical Record section at Cut Meutia Hospital. My hobbies are uncertain, my hobbies follow my mood, sometimes I like reading, sometimes I like writing, sometimes I like photographing small insects and other small object, sometimes I also like to play games for a long time.😁