Here are a few insect finds on my walk through the forest today.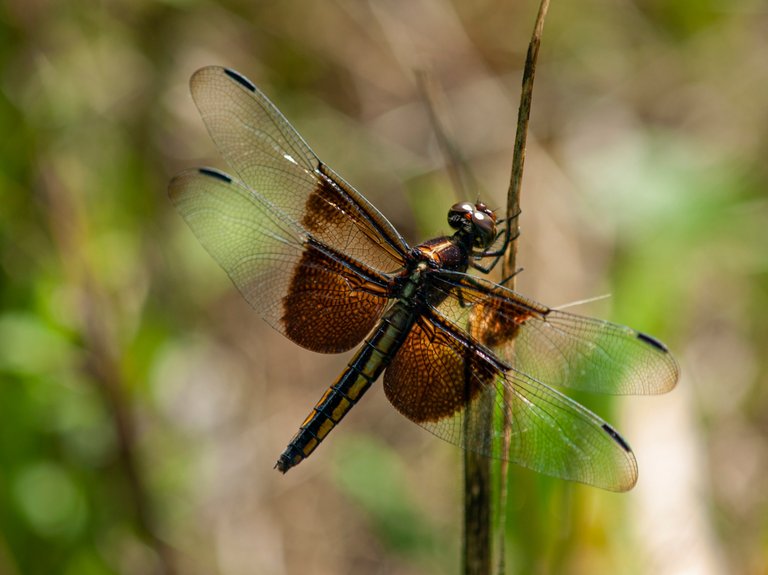 First we have a female Widow Skimmer posing nicely on an old blade of grass. The males have a blue abdomen rather than the brown/yellow one shown here.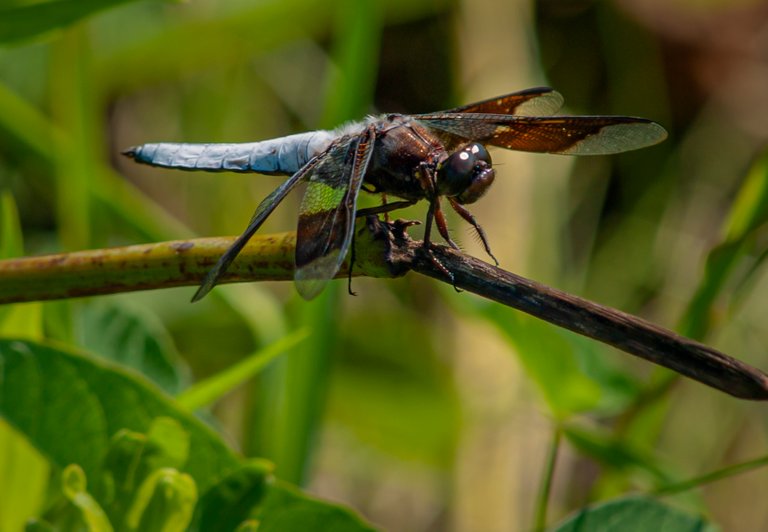 I though this might have been the male version of the Widow Skimmer but his wing patterns were different. This is actually a Common Whitetail Skimmer. These guys are pretty large and sit nicely for photos.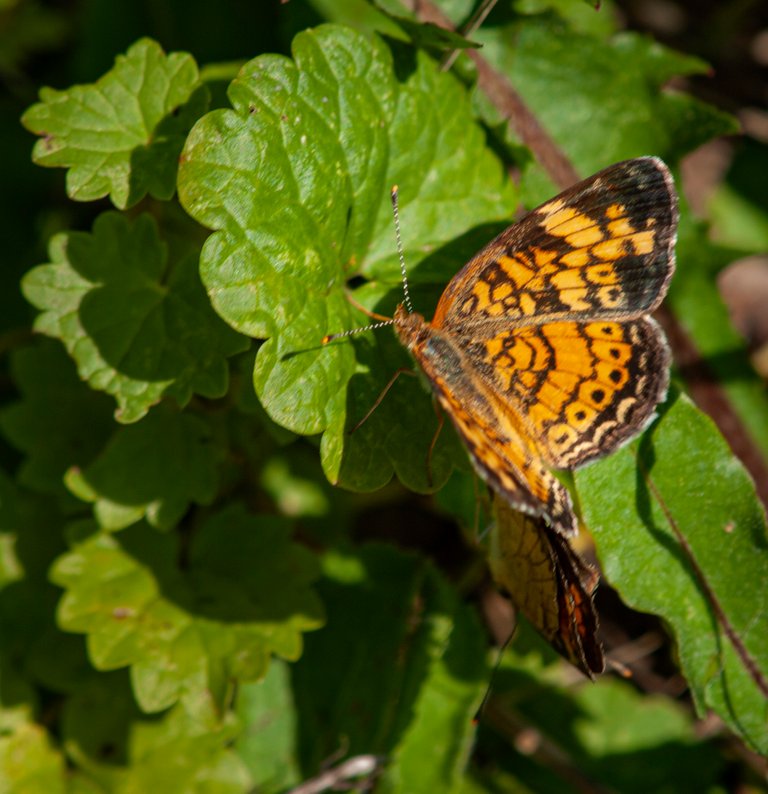 Here are a couple Pearl Crescent butterflies mating. At first I only saw the one on top then realized there was another beneath lol.


The white portion of the underside of the wing helps identify these as Pearl Crescent butterflies. There are a few similar species of butterflies that can be confused with these guys but the white underside of the wing helps differentiate these from others.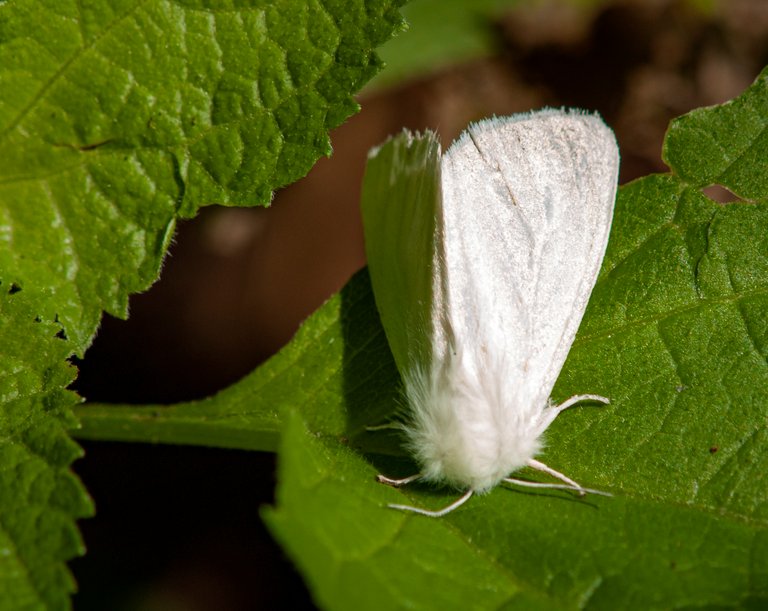 I believe this is a White Spring Moth. I tried to get a look under the wings for color but it flew off.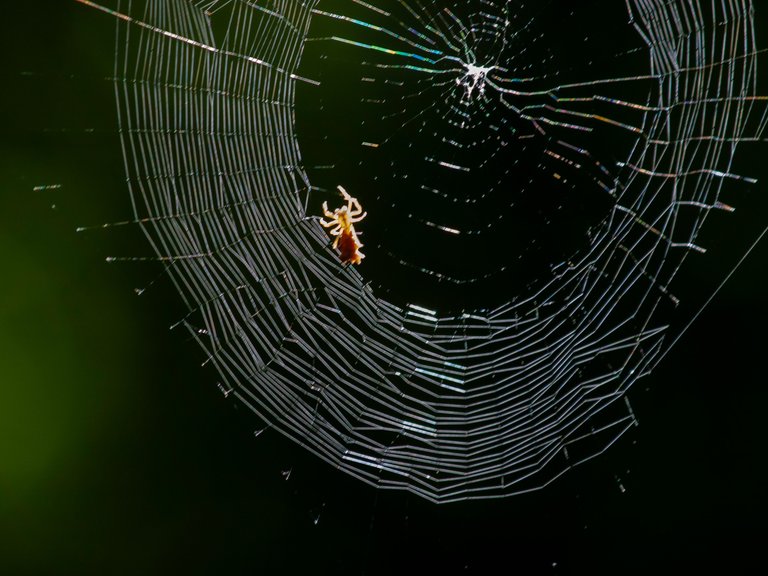 In the dark forest a nice beam of sunlight was hitting this spiny orbweaver's web.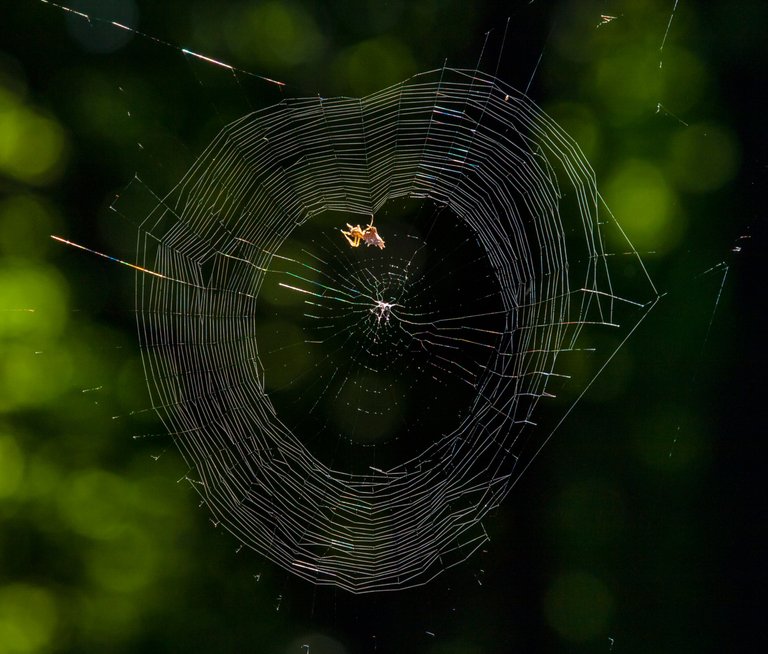 There is almost a heart shape in the middle of the web. This little gal was busy setting up her web and already caught a small fly in the upper right corner.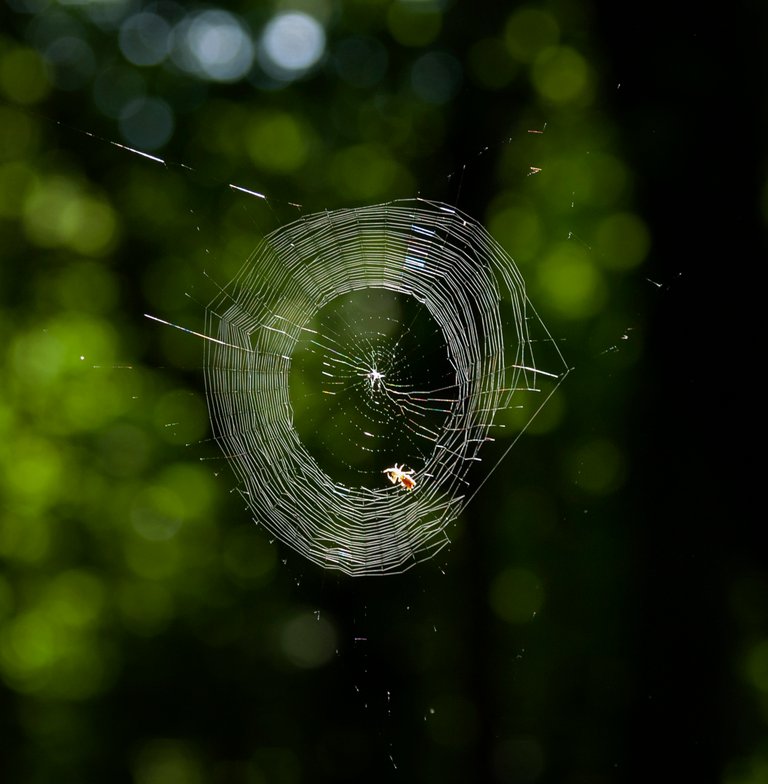 I wish I had my macro lens with me but it probably wouldn't have mattered anyway as I didn't bring a tripod. Also this web was fairly high up in the trees. These little spiny orbweavers are pretty common around here so I'm sure there will be plenty of other opportunities for macro shots. Their abdomen has an interesting triangular spiky shape to it with black lines all over it.