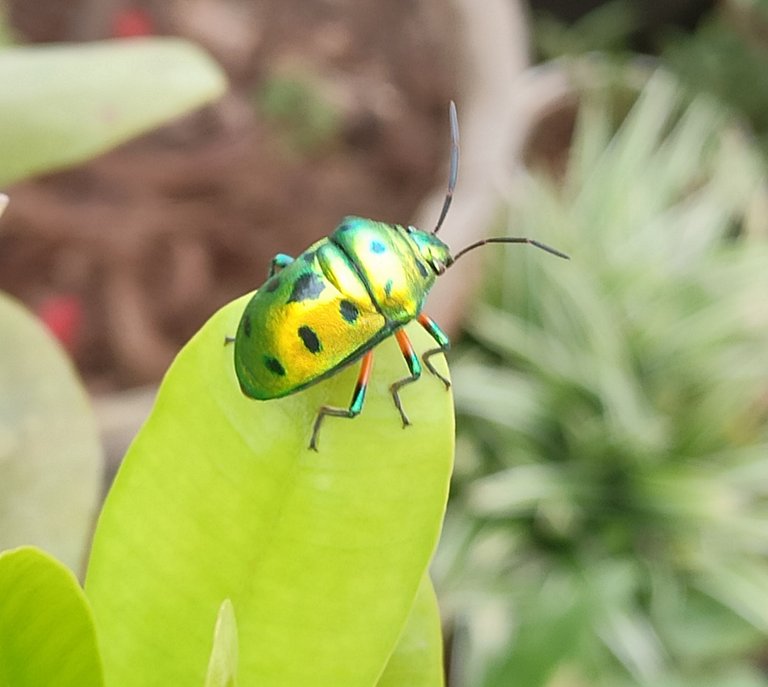 I was so excited to see this little bug Calliphara Excellens just as I entered my garden this evening. He was sitting on my allspice plant enjoying the last rays of the sun.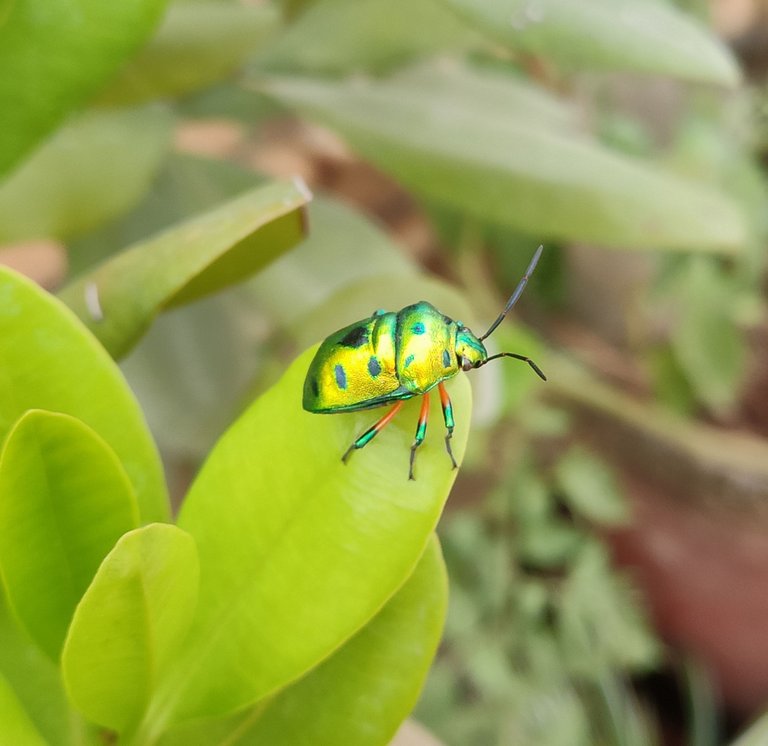 I have seen this bug before but I could get any photographs at that time. I knew I had to grab whatever I could get and used my phone for this purpose. I Googled him up and learned that these bugs are known as the Jewel bugs. They belong to the Scutelleridae family.
The metallic green color makes this bug look like real jewel. The green looks almost gold when it catches the sun. The black polka dots make these bugs looks even more attractive. I have seen his red cousin around in the garden more often. However, I need to mention that the red polka dotted cousin isn't half as fascinating as this green bug.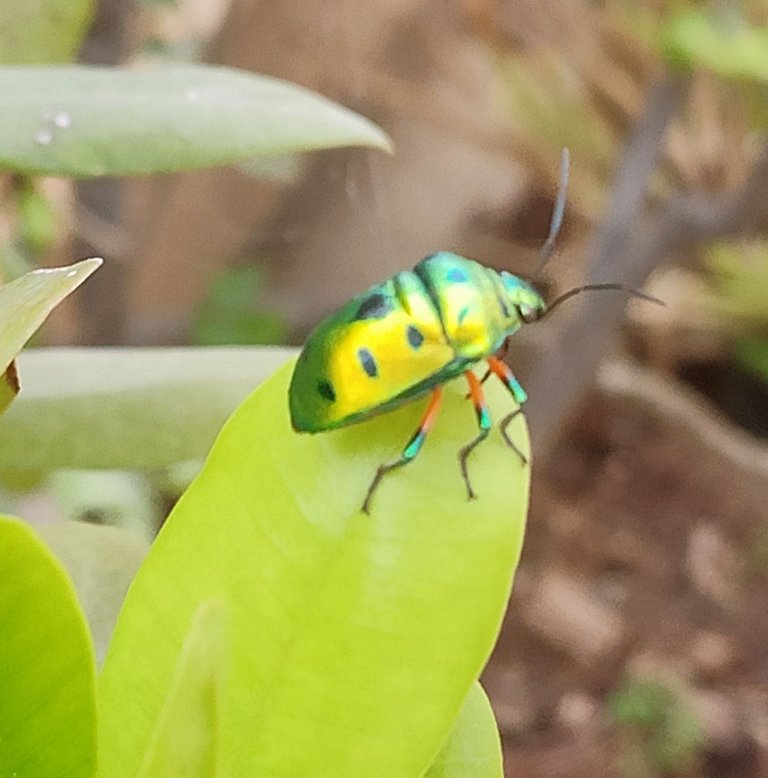 Calliphara Excellens or Jewel bug feeds on plant juices and it is said to be common in India and Nepal. I have no clue what damage these bugs can do to my garden, but I did enjoy watching the bug for a few minutes before he flew away.
I knew I had to share him with the other insect lovers on Hive.
Images used here were photographed by me.