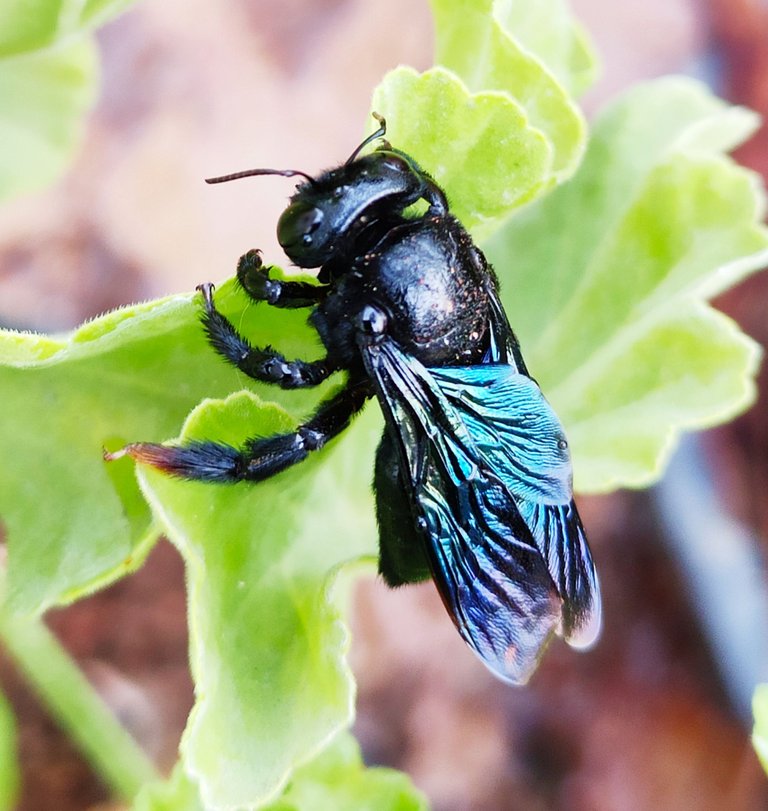 Carpenter bees
I didn't know anything about the carpenter bees or the Xylocopinae until recently. I had been seeing them around in the balcony garden of my apartment for a few years now. However, since I have moved to a place where I have a bigger terrace garden I watch them in action everyday.
These carpenter bees seem to have favorites among flowers, this is just my observation. I see them on my coral wine or on the white passion flowers, both are incredibly pretty.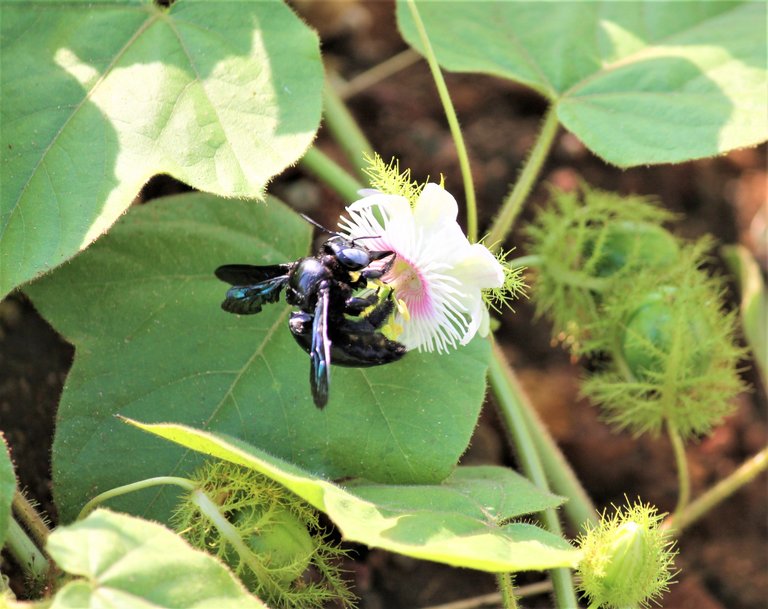 Nesting Habits and where they get their name from
However, what I have been observing is how they live. These lovely insects drill holes into dead tree trunks. I have used a few of casurina trunks as support for my dragon fruit and other vines. These little guys drill holes into these trunks to make homes for their babies. That is where they get their common name from. See the image below.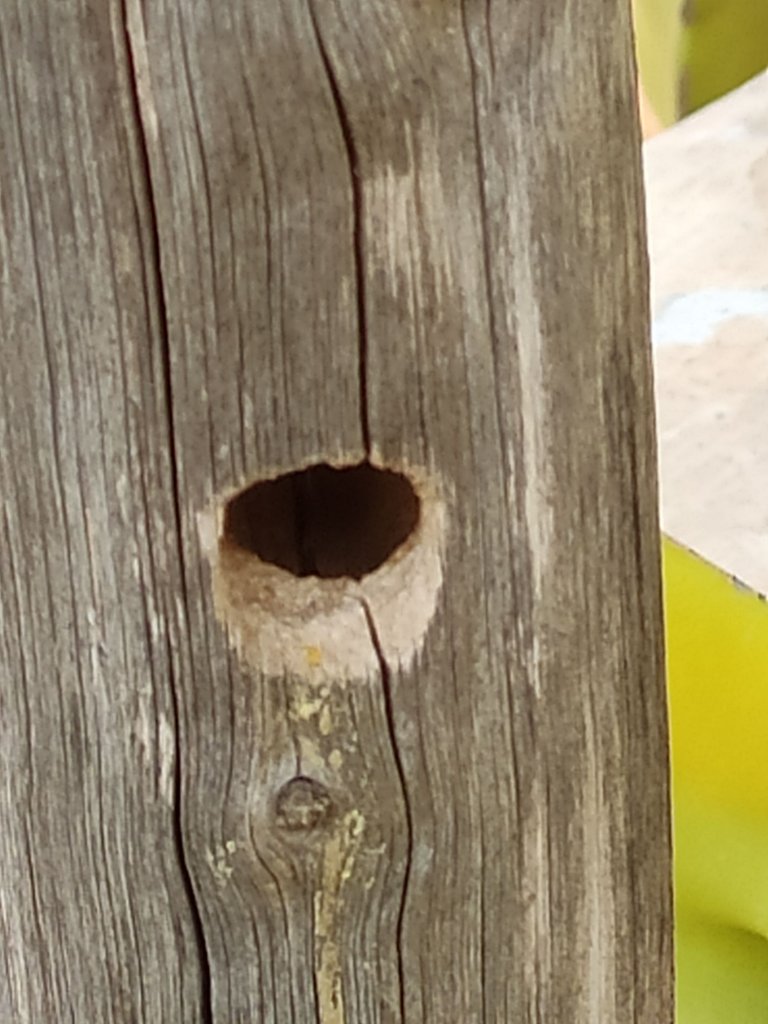 Scary Babies
Then after a few weeks I saw something that scared the living day lights out of me. Seriously, it was like an owl staring at me but from very close quarters. I was less than a feet away from this tree trunk, it couldn't have been an owl since the hole was just about one cm wide.
I think it was about eight weeks in all since the mother finished making her home to the time the little ones were seen watching me water my plants. Can you see a second one from the back entrance, I mean the second hole below? This was like some kind of window or ventilation hole, not as big as the main entrance.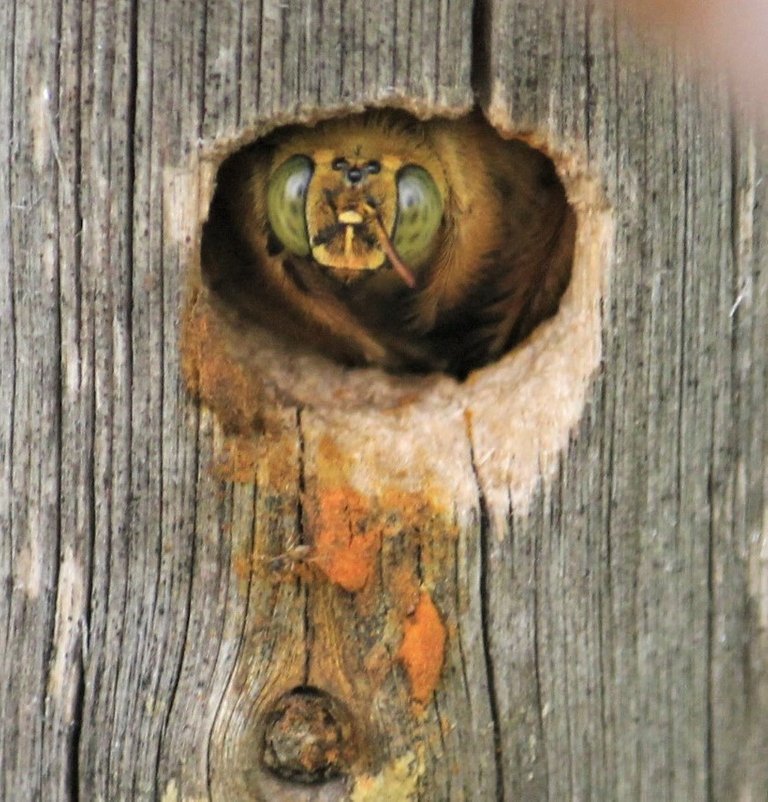 Scary Owls?
After a few weeks a whole bunch of little ones flew out of their nests. The image you see as the header is one of the babies, I guess there were about 6 or 7 of them. The adults do make a loud whizzing noise as they fly over you. The young ones make rumbling noises inside the wood.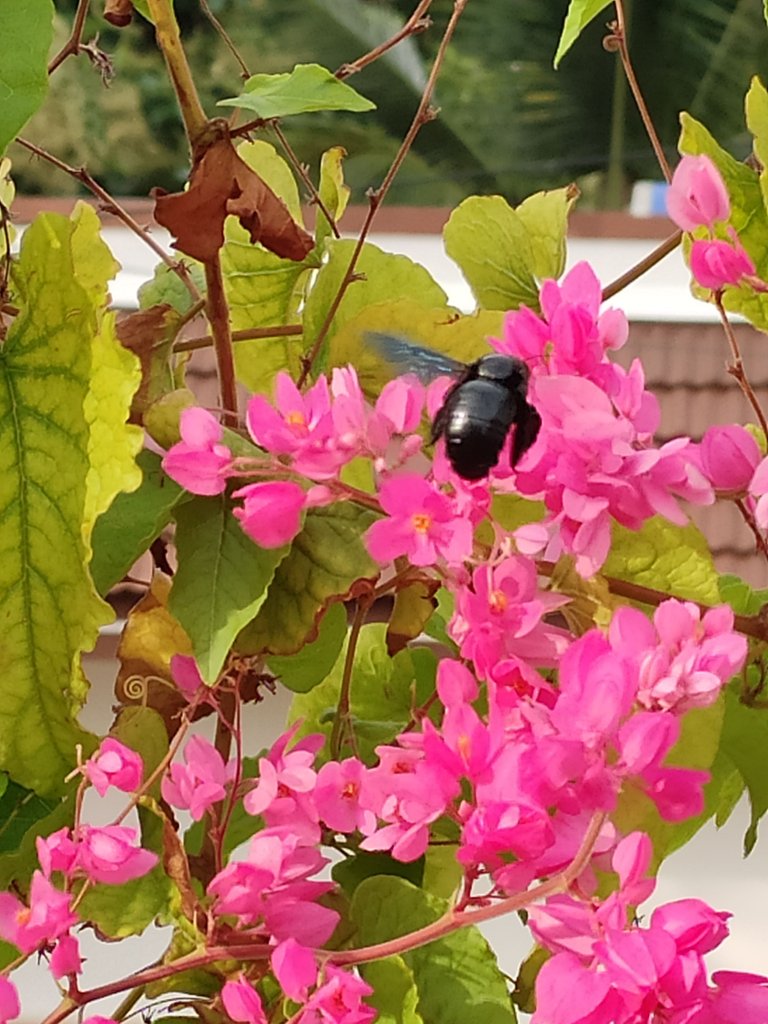 Great Pollinators
The carpenters bees are said to be great pollinators and so they are my friends in the garden. I only hope when my vanilla orchids bloom these guys will do they job for me and I will have some fresh vanilla pods. I just can't wait to smell them.
My worry
My only worry is I may soon have to replace all the wooden support poles with PVC ones and I am not too happy about that. I have no heart to drive these guys out of their nest, so I'll let them be(e). I enjoy having a these creatures in my garden, I know some are afraid of bees and insects, for me they are a part of my garden.
All images used in this post were photographed by me.