Hello Insects Community!

Today i am sharing the extreme macro pictures of leaf footed bug. The scientific name of this species is Piezogaster. It is the member of Coreidae family. The order name of this species is Hemiptera. Mostly it can be seen on tree and on green leaf that's way it is known as Leaf footed bug. i also found it on the leaf of tree in the forest.
It has green color body with two large antennae. It has 16mm to 21mm body size. Hopefully every member this community like these extreme macro pictures of Spider.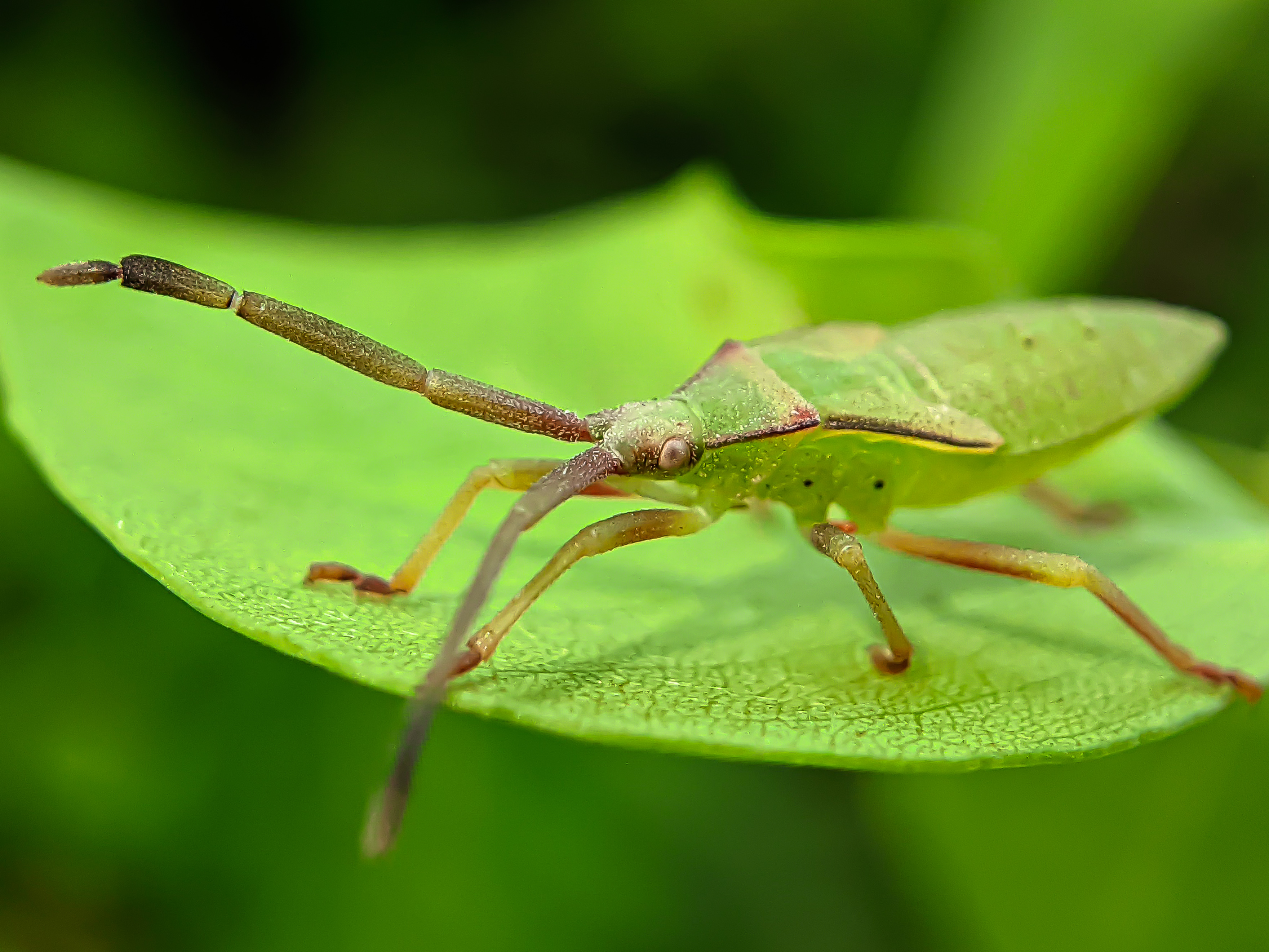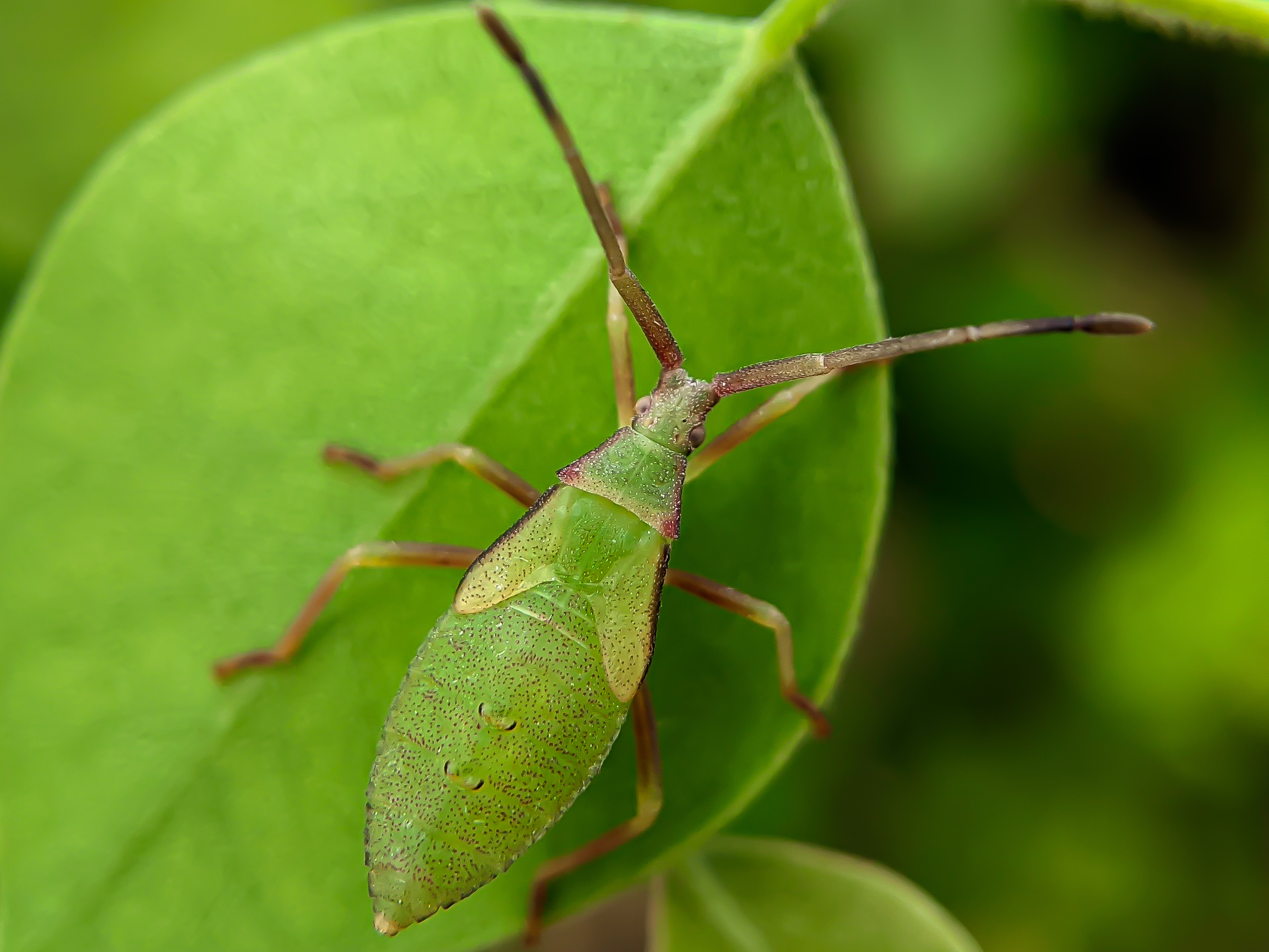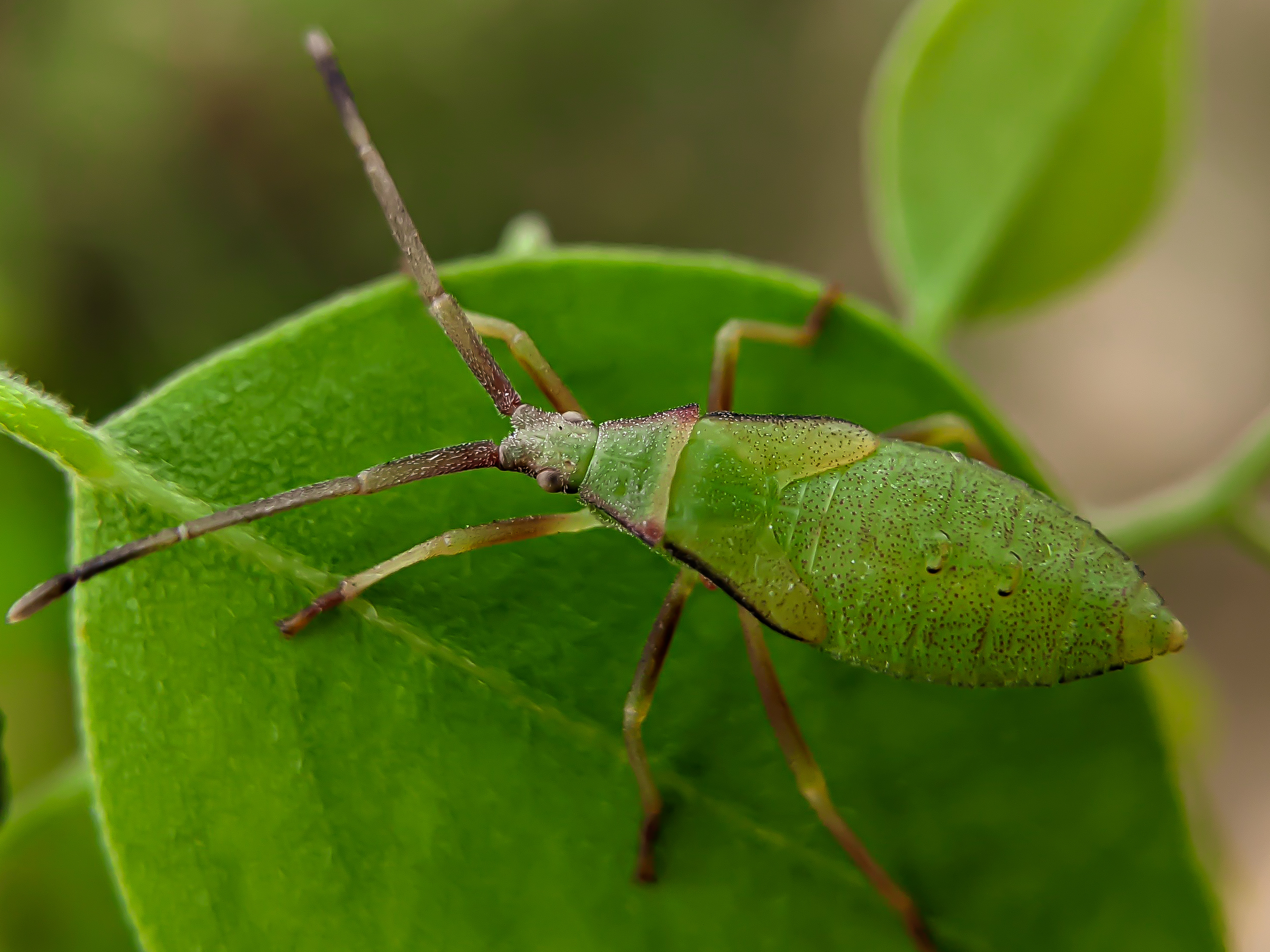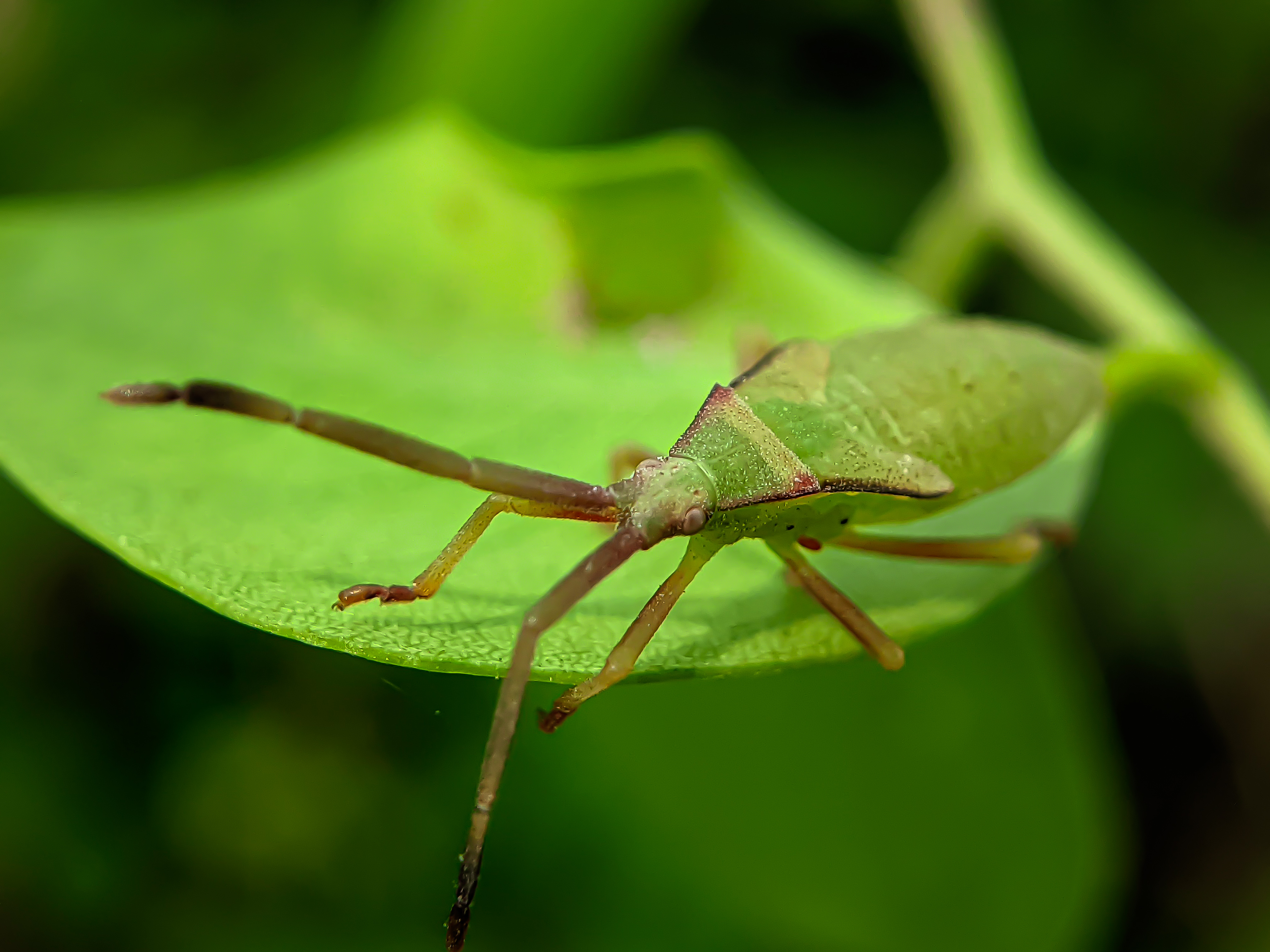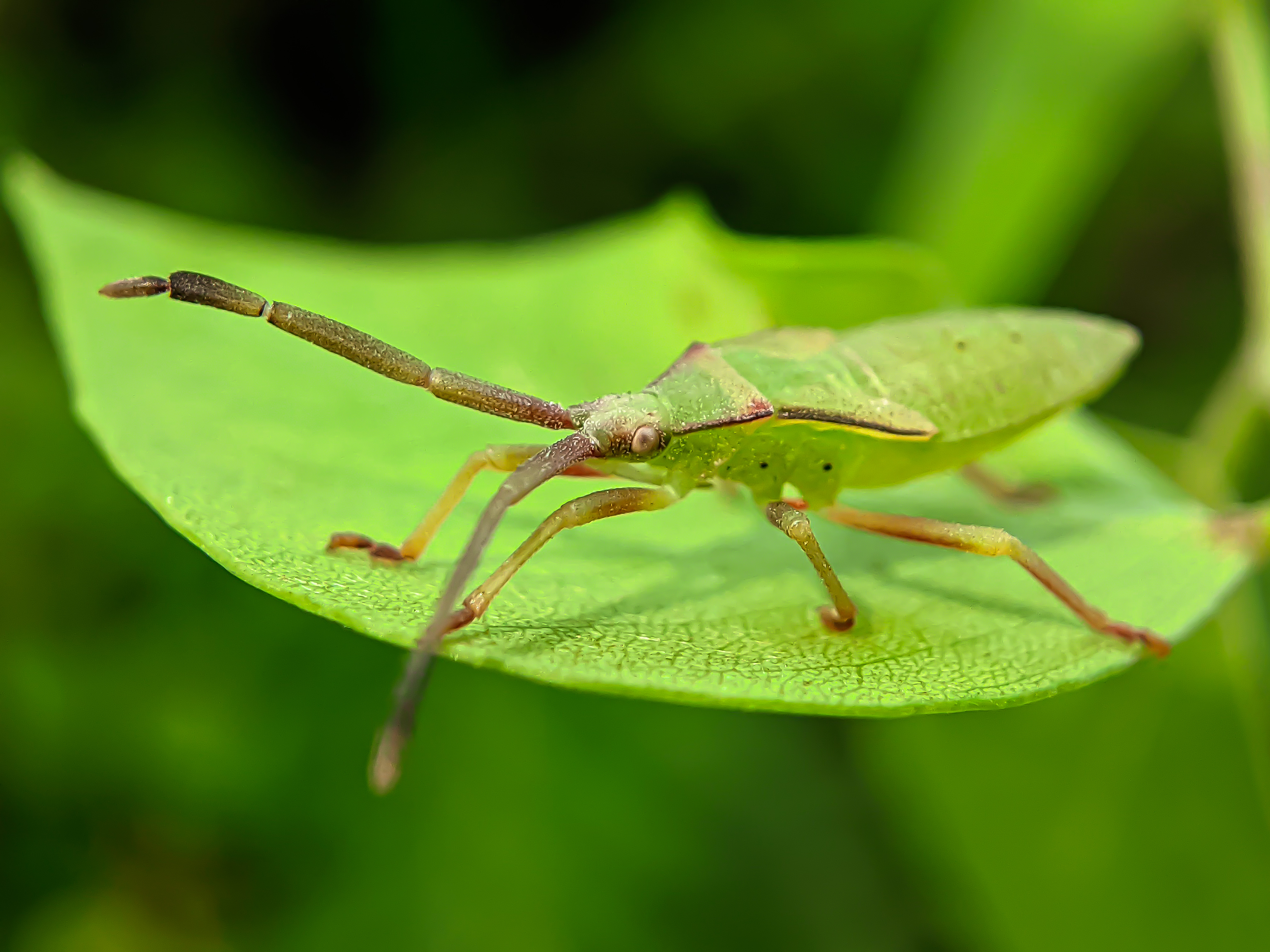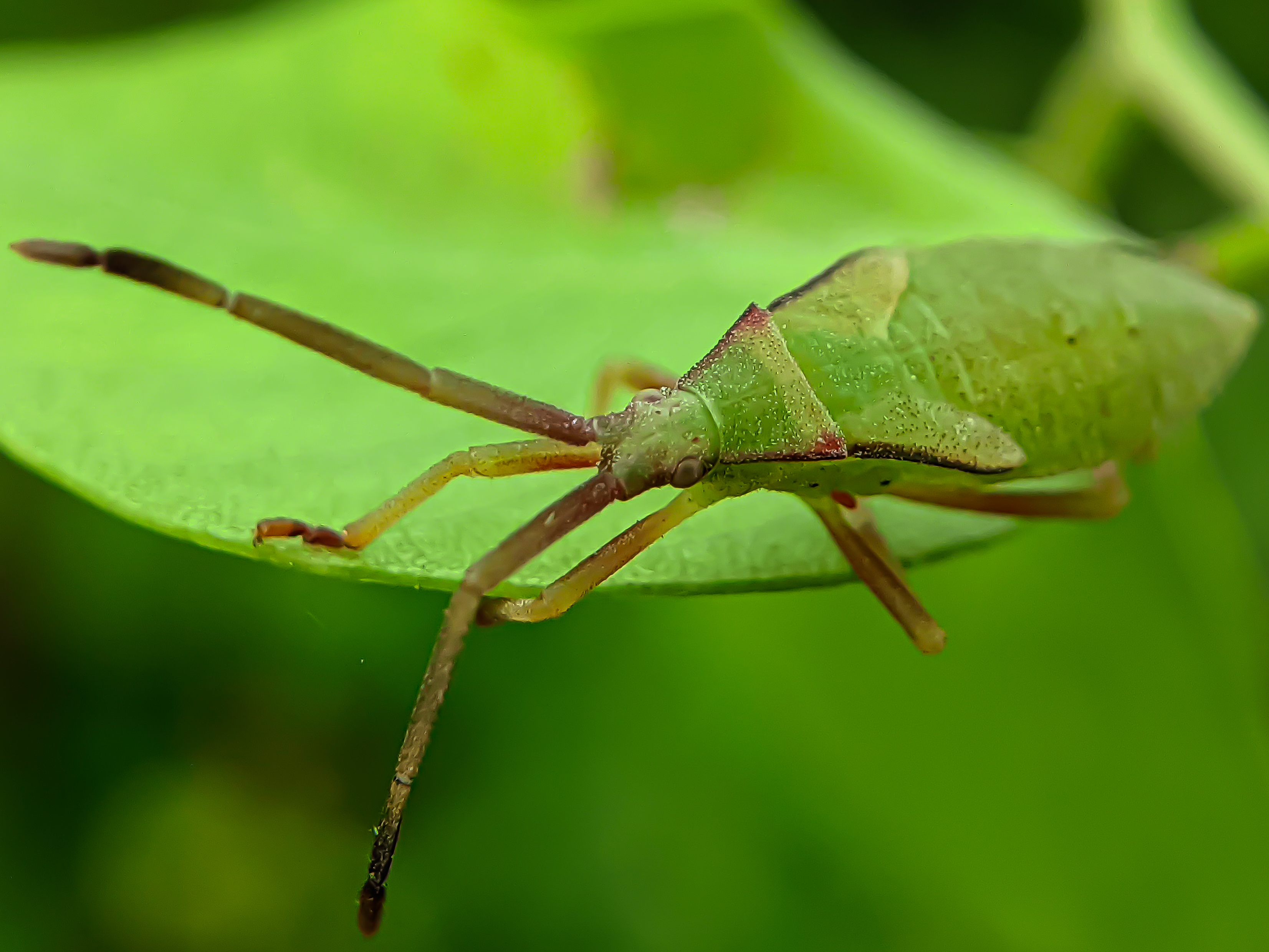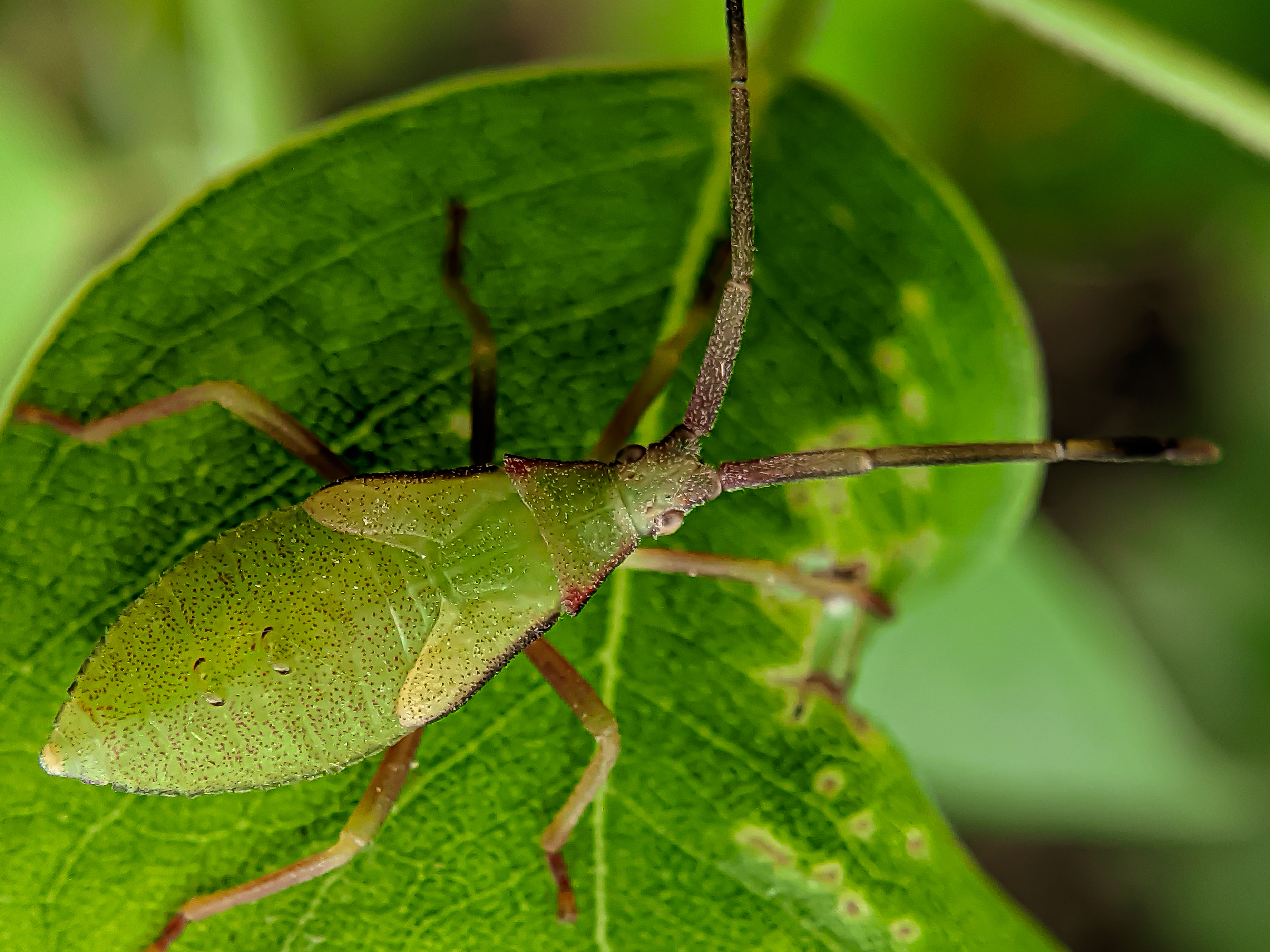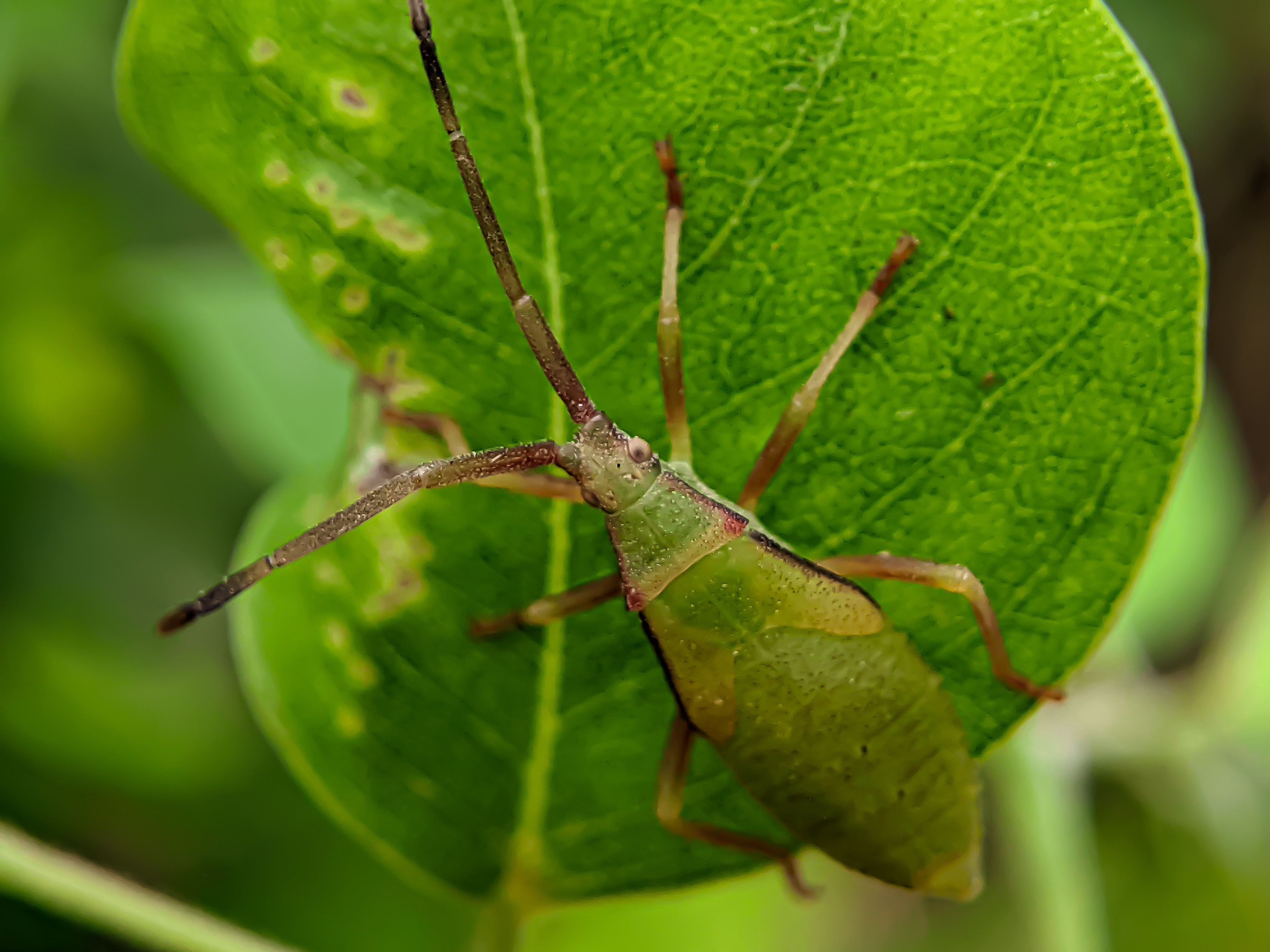 In this picture you can seen the mating process of couple species.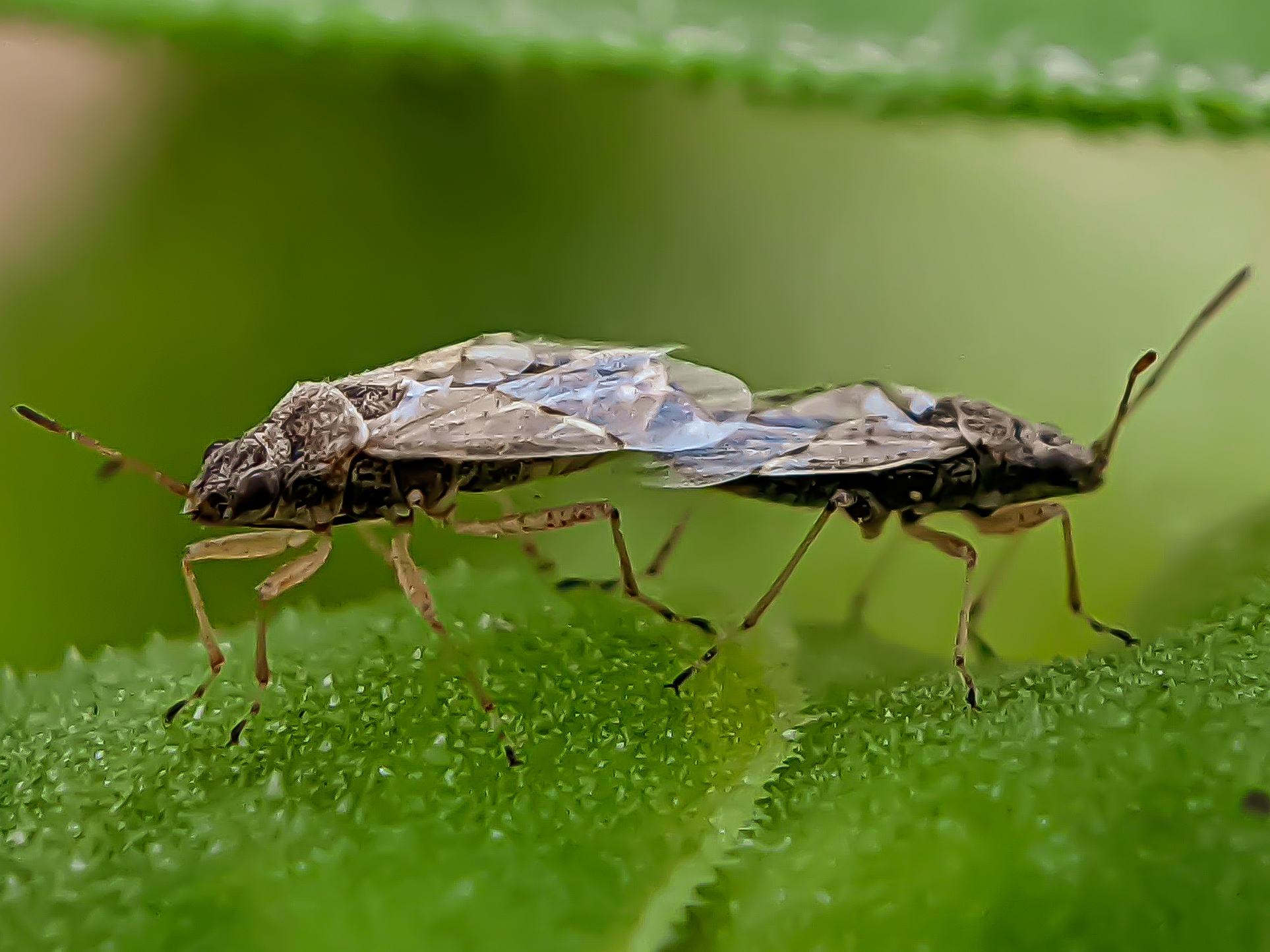 Type: Insects
Camera Device: Smart Phone
Lens Type: Macro
Software: Lightroom
Content Creator: @zrss