I love surfing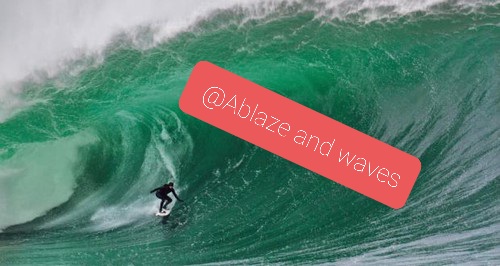 Thump. Thump. Thump. My heart is beating ever faster with anticipation. Adrenalin is now coursing through my veins. The rush is palpable and that's just me getting my surfboard and wetsuit out of the shed. I know what's coming and i know the unbridled joy it brings with it.
I fell in love with surfing about 15 years ago. As you'll know if you've been reading my posts, i love all manner of sports, but this is one of my favourites to participate in. I love the scene the people, the oneness with nature, the water, but most of all the exhilaration when the wave grabs your fin, the board shoots forward with ferocious power, you pop up to your feet and are propelled forward with vigour and rhythm as you ride the wave to the shore.
Soon after first trying it out with rented gear, I bought my own board and wetsuit and made it down to the West of Ireland as much as I could to try out the new gear. You see, even though I am a West of Ireland man, I live and work in the East and all the surfing action is on the West coast, which hugs the Atlantic ocean. Our wild Western coast boasts some of the best surf spots in the world. For years it was a hidden gem of sorts, as surfing was the preserve of surfer dudes from Hawaii and California. Ballyhaunis, Belmullet and Cahersiveen, not so much. But as the Irish began to travel in their droves for J1 summers in America and year out breaks to Australia, they brought home a taste for surfing. I was no different. It was my fourteen month 2007/2008 trip to SouthEast Asia and Australia that introduced me to surfing. I did an introduction to surfing lesson in Manly beach in Northern Sydney and was immediately hooked. I watched as little 5 year olds made surfing look easy, while the loose footed @Ablaze went head over tit again and again. I only managed to stand up properly once on the maiden voyage, but it was enough. The seed was sown.
Back to Ireland and my trips to County Clare, County Sligo and County Kerry. As with most things, especially things that require a 6 hour round trip, my trips became less and less frequent to the likes of Lahinch and Fenor, but my love of surfing remained and as my children grow older, I hope to get back in the water more frequently and introduce them to this wonderful sport and hobby. Although, I do hope they steer clear of the waves I'm about to talk to you about.
I'd prefer to see them catch some waves like these: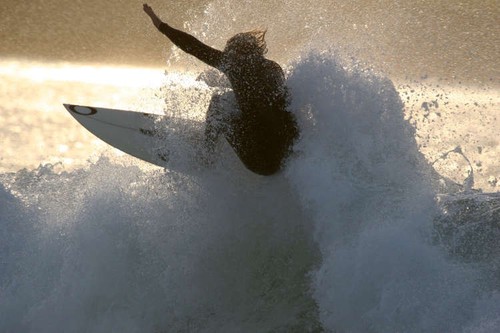 These ones; not so much!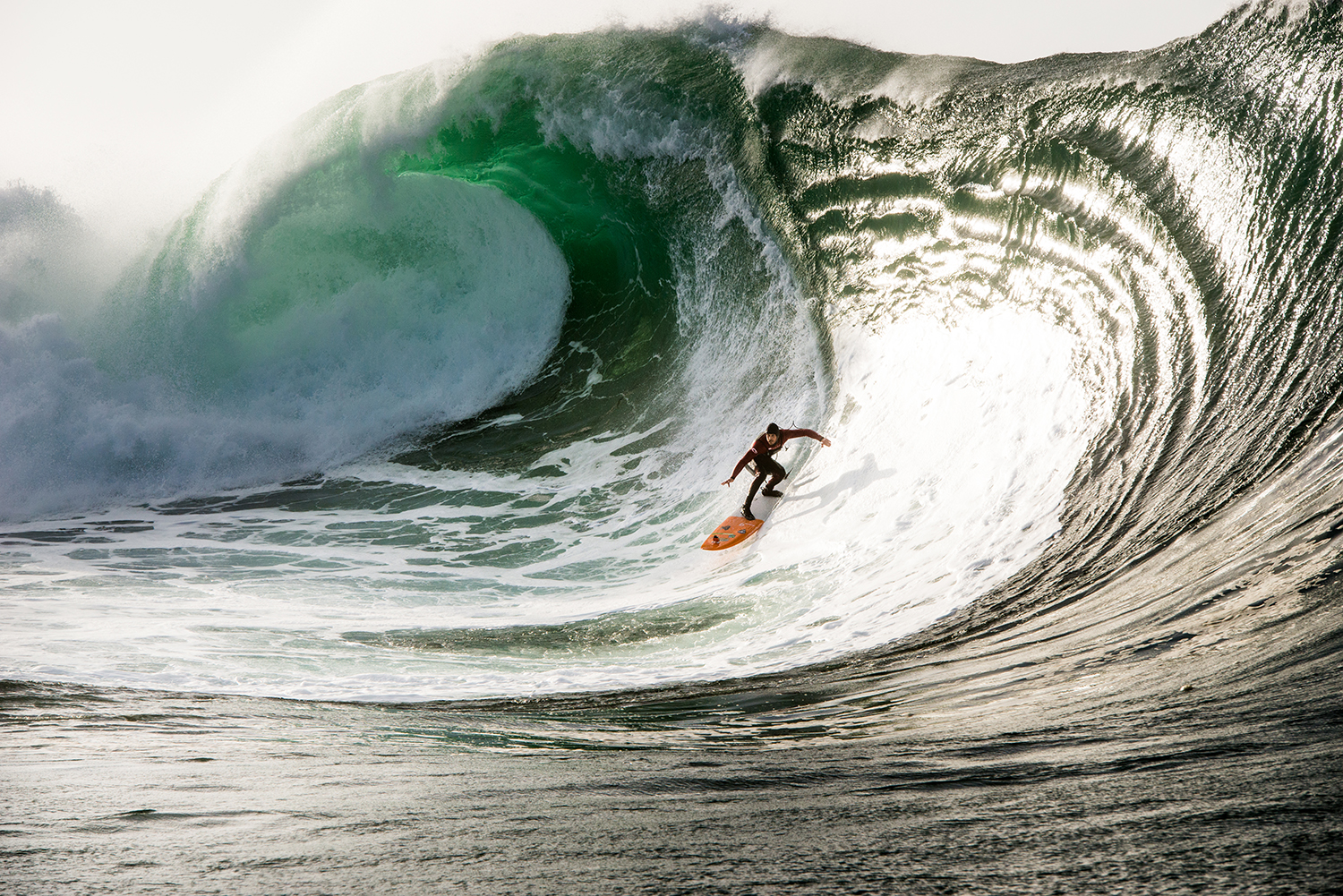 These monster waves reside of Ireland's West coast in a quite little spot called Mullaghmore.
What's its like to Surf Mullaghmore?
I have no idea! But, from what I hear it is bone crunching and you need to be an expert, and I mean an expert to take it on! Much and all as i love to surf and regardless of how good I get, i very much doubt you'll ever see me getting tugged into the path of one of these animal waves with a jetski.
You'll see what I mean after you watch the videos below. Mullaghmore can hold waves of 50 foot, yes 50 foot,I shit you not! Sounds crazy doesn't it. The huge waves are made possible by the reef that lies about 100 metres offshore. This spot really bears its teeth during big Atlantic swells and that's when you will see the big wave surfers hanging around waiting for that perfect wave. The first video follows Andrew Cotton conquering these 50 footers during a massive swell in 2014. Absolutely incredible stuff, these guys are nuts and it's not for the faint hearted!!
He choose Mullaghmore in County Sligo. It's apparently a very dangerous surf spot, due to serious currents and a multitude of under water rocks which lie in wait for the surfers, and of course Ireland's cold winter weather doesn't help either - the swells that create these huge waves coincide with the Irish winter between October and February typically. This reef sees more broken bones than your local emergency room, so it really is the preserve of the worlds best surfers.
Mullaghmore has always been known in among Irish surfing circles, but it really launched itself on the International stage in 2011 when it hosted the Billabong big-wave world surf contest, which brought surfers from all over the world to Ireland's West coast.
For many locals, it was the first time they saw surfers being towed into the waves by jetskis. This of course is the only way to catch theses big waves, as no person could match the speed of these waves without some sort of mechanical assistance. That's where the trusty jetski comes into play.
Have a look for yourself at these amazing waves - these two videos give you an idea of what the surfers are faced with at Mullaghmore during an Atlantic swell.
Back home to the West
I hope you enjoyed watching those videos and getting an insight into how I got into surfing. I'd implore you all to give this sport a try if you ever get a chance, you might just get hooked like me!
With three young kids and the fact that I lived on the non surf friendly East coast, my board spent most of it's time gathering dust in the shed. The board would plead with me every time I went out to the shed. It would give me the eyes in a bid to ratcheted to the roof rack for a 3 hour spin to Lahinch. Now my kids are a little older, my eldest just turned eight and our family are in the process of home to my native Galway. So two of the blockers to more regular surfing are now removed, so hopefully, we'll surf every other month, rather than every two to three years. If the lads get into it, I'm looking forward to getting them their own boards and who knows, i might even save up for a sweet surf van for all the boards! That would be the ultimate!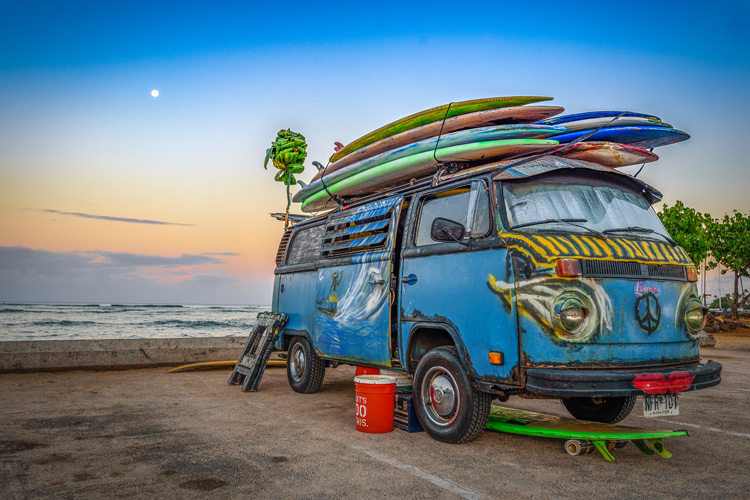 Write about sport
Did you enjoy that read? I hope so. Why not have a go yourself at writing about your favourite, top team or most loved player. We have a super supportive community #Sportstalksocial managed by @cryptoandcoffee
Have a read through the post below to find out more. The post was my inspiration for this crazy sport post about big wave surfing at Mullaghmore. I think you'll agree it qualifies!
https://hive.blog/hive-101690/@cryptoandcoffee/ocd-sportstalk-incubation-curation-update-qs2x3c
Thanks as always for reading.
The photos and videos in this post are not my own and the sources are as follows:
https://www.wildatlanticway.com
https://www.irishtimes.com
https://www.surfertoday.com
https://www.youtube.com
Peace Out.