While Arteta was building up the team's pressure phase as a necessary and urgent step after the departure of Unai Emery, he was also building up another phase the new team was built upon, control.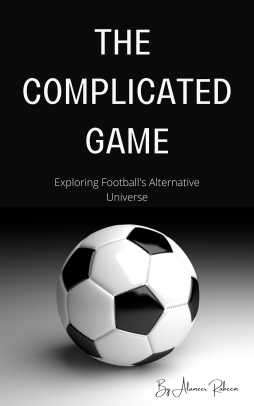 Control
Last season, the 2021-2022 season, and the current season, it started to become clear that every step Arsenal took away from Arteta's preference that he gained while operating as an assistant to Guardiola or being originally a Barcelona academy graduate, and every game he played in a style he didn't like, was a preface for another phase that would include the type of players that could help him.
Arteta's character and preferences were also starting to become clear during that period in the way he was teaching his players how to control a match. That was Arsenal's biggest problem as the team's suffering to score was temporary but the team's biggest problem was maintaining the goals they score. Arsenal's standards were so low that the moment the team scores a single goal, it would lose focus. It really felt that Arsenal was waiting for the referee to end the match the moment an Arsenal player scores a goal. Such a mentality mostly means you're about to concede goals and lose points.
Art de Roché from The Athletic, who also works with Sky Sports, Football London, and is a big Arsenal fan, reminds us of a quote Arteta made regarding telling his players to pass the ball 300,000 times.
After defeating Watford 3-2 in March 2022, Arteta said:
I didn't like how we were controlling the game. We were allowing spaces against the team who, if we kept allowing that, we were going to suffer. I knew that. We had to put that right and we did it for certain periods. Then in the last 25 minutes, we lost it again. We have to show that maturity, understanding and capacity to control the game how we wanted to. At 3-1, after, we had to make 300,000 passes in the opposition half and when they have the right moment to come at us, then we can attack them.
When you read between the lines here, you realize how Arteta prefers to build up the play in general. That's the first thing in common between Arsenal and Guardiola's Manchester City, which everyone was asking Arteta about in the first two years. What Arteta asked his players is basically like using the opponent's momentum against your opponent.
Against a team like Watford, it's known that the team would be spending most of its time defending, thus 300,000 passes were what was required to tempt Watford players out, and just then, you'd attack them. By the way, this is actually the exact thing Arsenal failed to do against Tottenham in January which allowed Tottenham to pressure in the second half and threaten Arsenal's goal in every way possible.
Arsenal's Build-Up Play Pattern
This is something you could notice when you watch Arsenal's build-up play. It starts by going to the highest point possible for the build-up to begin. Then, pass the ball around a lot tempting the opponent to attack the ball in specific patterns, the opponent covers a large segment of the pitch that gradually starts to decline in size as the pressure increases. It starts slowly then accelerates, is simple then gets complicated, and then goes back to being simple again before the team breaks into a newfound space.
Two games after Arteta's statement following the game against Watford, we saw that in action in Arsenal's game against Aston Villa as Arsenal applied what was mentioned above into action with the ball played around the right side in Arsenal's half before the ball was sent to the isolated winger, Emile Smith Rowe, who then relayed it to Xhaka who passed it to Lacazzete whose shot was stopped by the defender. Those signs of the ability to control a game started all the way back to last season.
Aston Villa's match was won via a Saka goal in the 30th minute, however, Arsenal did try that control approach earlier in the season against Leicester City. All of that was an important preface for what happened this season.
Brentford
Out of Arsenal's first ten games this season, Brentford was the toughest, and I am including Arsenal's game against Manchester United which Arsenal lost 3-1. Usually, games like the one against Brentford are what send Arsenal down a spiral. Brentford also happens to be the club that kickstarted Arsenal's horrible start in the 2021-2022 season with a 2-0 when Brentford had just been promoted to the Premier League.
Both the game mentioned above and Arsenal's game against Brentford early this season were played at Brentford's stadium, Gtech Community Stadium. That's why the amount of mental and psychological pressure ahead of the game made it a perfect chance to test the players' ability to control the match the way Arteta wants, and that's exactly what happened.
By the second minute of the match, Gabriel Martinelli already had a scoring opportunity. Not only did the passing process work out, but it was also done deeper into Brentford's half. The fact that this happened in the second minute sent a message from the players to the manager, from both the players and manager to the supporters and from Arsenal to Brentford, a message that states that this team is different than it was before.
Control remains a main purpose for Arteta, and that's why he always tells his players to never pass aimlessly and needlessly, but more on that in the next post.
Sources
How Arsenal gained control of matches after Mikel Arteta asked his players for '300,000 passes' - The Athletic
Top Gun: How Arteta Has Turned Arsenal Into the Real Deal - The Analyst
White Here, White Now: What Have Arsenal Got For £50m? - The Analyst
The improvement of Arsenal: Just how good are they? - The Athletic
How Oleksandr Zinchenko makes Arsenal and Granit Xhaka better - The Athletic
Previous Parts Of The Series
Operation Arteta: Arteta, The Leader
Operation Arteta: Arteta, The Fireman
Operation Arteta: Pressure
Operation Arteta: Absorbing The Style