PSG, Al Nassr, Al Ittihad, Inter Miami.
Do these names sound familiar to you? The answer is yes. But a few years ago, they were not very well-known to most people. Many might not even have known their names. But now, with the changing times, these names are familiar to everyone.
Why? Because they are the new destinations of some of the biggest stars of football. Stars who have mesmerized us for more than a decade with their skills, goals and trophies. Stars who have defined an era of European football. Stars who have made us stay up late at night to watch them play.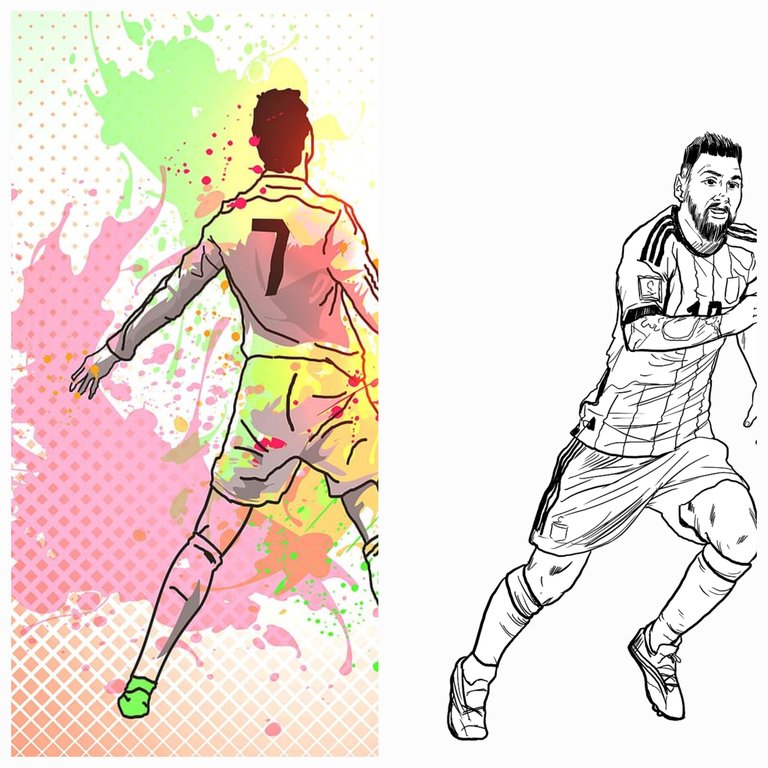 Neymar was the first one to leave Barcelona for PSG in 2017, breaking the world transfer record and shocking the football world. He was followed by Messi this year, who joined PSG as a free agent after Barcelona failed to renew his contract due to financial difficulties. Along with Sergio Ramos, who left Real Madrid after 16 glorious years, they formed a formidable trio that attracted millions of fans to watch PSG and follow the French league.
Cristiano Ronaldo also left Europe this year, ending his second spell at Manchester United and joining Al Nassr in Saudi Arabia. The five-time Ballon d'Or winner surprised everyone with his decision to move to a less competitive league, but he said he wanted a new challenge and a different experience. His loyal fans followed him too, tuning in to watch Al Nassr and keeping track of the Saudi league.
Karim Benzema, Real Madrid's most decorated player and last season's Ballon d'Or winner, also left Madrid and joined Al Ittihad in Saudi Arabia. He had won everything with Madrid, including four Champions League titles and six La Liga titles. He was also part of the famous BBC trio with Bale and Cristiano. Now, he will face his former teammate and rival in a new league.
And finally, Lionel Messi's eternal rival for the best player in the world title, Diego Maradona's heir and Argentina's World Cup hero, also left Europe and joined Inter Miami in the USA. He had been linked with a return to Barcelona for a long time, but it never materialized. Instead, he decided to join David Beckham's ambitious project and play in the MLS. His fans, who had seen him dominate Europe for so long, now had to watch him play in a different continent.
This is how the departure of Messi and Ronaldo changed the landscape of football fandom. A generation that grew up watching them rule Europe together now has to follow them in different leagues and continents. There will be no more group stage draws or knockout clashes involving them. There will be no more debates or arguments about who is better or who has more trophies.
But there will be more memories and more appreciation for what they have done for the game. They have given us countless gifts over the years. They have made us love football more than ever. And they will continue to do so, wherever they play.
Ah, football...
As beautiful as it is heartbreaking💔