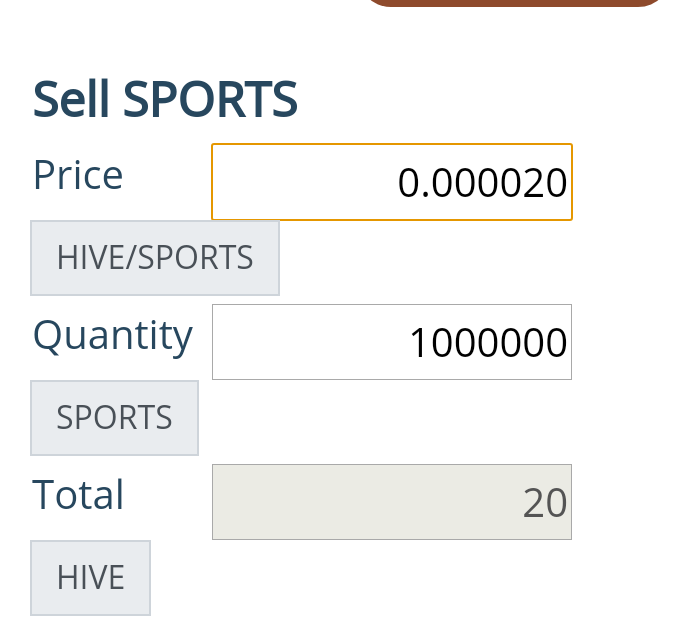 The bleeding sports token then😢
...
...


Now, the second best tribe token.🔥🚀🚀
I fully remember then when just 20 Hive can buy like 1million Sport. It was a very easy thing for me then, but I was passing through some financial challenge and hoping that by the time I am through with some stuffs. I'll seat down and buy more, lo and behold, before I could know what was happening, sports came from $0.00002 and came to $0.0001, it was just like a dream.
I was so happy to see it though, at the same time very sad that I didn't take the chance to buy it when I could have amass millions of it. Now, Sportstalk Token is at $0.002 and it's going to enter the $0.004 range, which means a $0.01 price isn't far anymore. It's getting interesting by the day. I really love the progress so far, but must importantly is the fact that I could have bought more and more of this token when I could.
All I can do now is stake, stake and keep on staking, which is what I've been doing. I've never powered down my stake for once and I am not doing that anytime soon or ever. I believe so much in tribe token.
Presently at a 7 million Sports staked and still wishing that one day I'll buy more and more of this token. I don't believe it's over yet, I believe I can still buy more and at least reach the 10million sport mark.
I've been following the progress too very close and must commends those who took the initiative to bring more awareness to sportstalk, which inturn pumped the price.
The likes of @uyobong who was at the forefront of clamouring for the need to bring more use case and see the merits that lies hidden in sportstalk token. Which many didn't know.
@cryptoandcoffee who has been championing the cause of bringing good content here by including the OCD curation into Sportstalk. It really called for a rise in more original Sports content as against the numerous shabby short actifit post many are writing. Which is not bringing good public figure to the token. Mind you, there is nothing wrong with actifit post, but what is worth doing is worth doing well. We should endeavour to add more words to our post. An actifit post can also be curated by OCD, in case you guys don't know.
I can only pray to have more funds available to buy more Sports token.