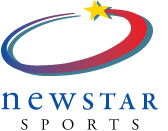 source
Website says specializing in the representation of elite rugby union and league professionals and more like was specializing after this fiasco.
Professional sportsmen I believe rely too heavily on their agents advice where just plain common sense would suffice. It is perfectly alright to have a top agent to find you the right deals even though he is in fact working for you. Sporting agents can demand anywhere from 15-25 percent of a players contract with the majority in the middle at 20 percent.
I raise this topic now as three Queensland Red players which is a rugby team in Australia are having the contracts looked at and have been stood down from the squad. I am not 100 percent sure exactly what that means for them financially but it sounds like a suspension or a parting of ways.
The Australian Rugby Players Association agreed with the Australian Rugby Union to put all professional players on a 60 percent salary pay cut until at least September due to the Corona virus. These three are the only three to reject this decision and the common denominator is their agent. This to me smacks of very poor advice and someone who thinks he is bigger than the sport.
Anthony Picone is the head of New Star Sports and their agent which seems to be well established, but has had some serious run ins lately. The Queensland Reds will not negotiate with him directly anymore and the club will only negotiate with their players or another agent. What started this off was he stole one of the top players after last years World Cup taking him to another of his fancied teams in Japan.
Reading between the lines many of the Reds players were in his stable up until late last year and have moved away to other agents. The three that are still represented by him have now lost the respect of their team mates and no longer have a team or a job. Sounds really dumb as the Players Association is like a union that protects you and advises you so going against their advice is not smart.
There has been no rugby for nearly 2 months now and due to rugby being a contact sport where there is no social distancing it will be the last of the sports to return. Staying fit is one thing but getting used to the contact situation will take time so even a green light soon would mean a good month before that kicked off. August or September is more likely as that is where the wage cuts have been negotiated up to.
Surely if you are the odd 3 out of an entire squad and most likely the entire professional rugby world to expect full wages something is wrong somewhere. I don't know them but how could you be this thick and think it was alright to go against the rugby community. This is a career defining moment as they are kind of untouchable right now and will be out of work until at least next season now. Other professional clubs are all on pay cuts and some aren't even getting paid at the moment and relying on Government unemployment benefits.
The average super rugby player in Australia is on around 20 000 Australian Dollars per month so for nothing they would now receive 8000 Dollars/month or in that ball park.It is a bummer but everyone is in the same boat and the agent has just lost about 8000 Dollars a month which is also shortsighted as he has lost that as well now. Anthony Picone's name is like mud right now and getting any new players to sign up to his agency is zero. He has just gone against the establishment that pays your salary and had no chance of succeeding. Whoever is left on his books will surely be moving away from him aswell.