Looks like there's shock every day now at the Indian Wells Masters.
Let's start with the Matteo Berrettini and Taylor Fritz match. Yesterday I said no way Fritz can beat Berettini and he prove me wrong. He won in two sets without any extra effort.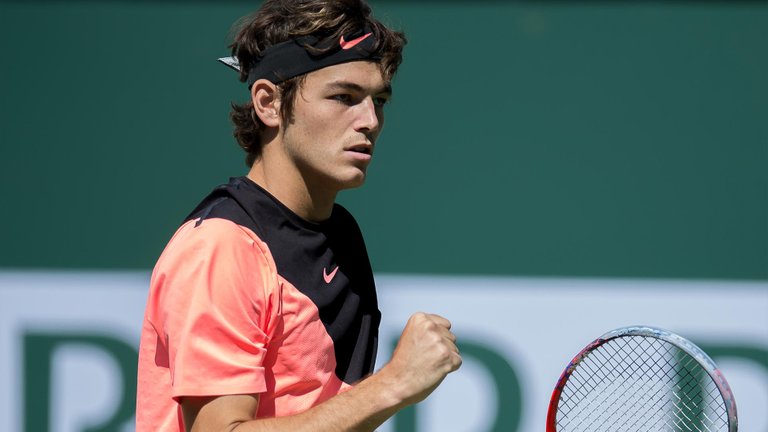 source
Fritz is a talented player but you never see him in the quarters as he's always eliminated too early, so this win was a surprise. I'm not sure what happened. I've never seen Berettini so out of focus, lost basically. After Berettini losing the first set, I thought he can get himself together and win the next two, but that's not what happened. He lost the second one to 3 - 6.
I don't think it was due to an injury as there were no signs of pain, nor bandages or tape on him. He must have had a bad day but I'm still shocked.
Fritz on the other hand knew exactly what to do in every single situation, he had solutions every time and did not lose focus or confidence for a single moment. Well done Fritz. I guess he must have been shocked about the win as well.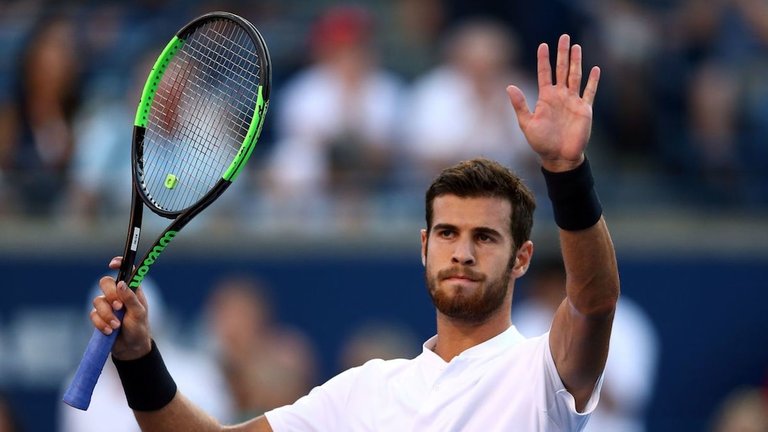 source
The next shock was the Karen Khachanov vs Pablo Carreño Busta match. The first set was absolutely shocking. At the very beginning Busta fell and seemed injured but then he got up and was able to continue without any sign of injury, but could not do much against the Russian.
The first set was won by Khachanov to 6 - 0, which is not only bad but shocking as well. I thought at 4 - 0 Busta would wake up and try to win at least the sets he's serving in, but no. It was like Khachanov playing with an amateur. I honestly felt sorry for Carrenio Busta. He has not lost a set to zero since the US Open last year and now this. On the other hand hats off in front of Khachanov! He really showed his real value yesterday and I'm looking forward to his next game.
I was right about the Andy Murray vs Alexander Zverev match though. I said there's no way Murray can win against Zverev and that's exactly what happened. The second set ended in a tie-break, that was won by Zverev, just like the first one. At the moment there are just a couple of players who can beat Zverev, that's what I think.
Next shock came from the Gaël Monfils vs Kevin Anderson match. I was hoping to see Anderson win, but I didn't. Monfils was better this time and sent the South African home after two sets. Unfortunately for Anderson there's not much left as he's going to retire soon.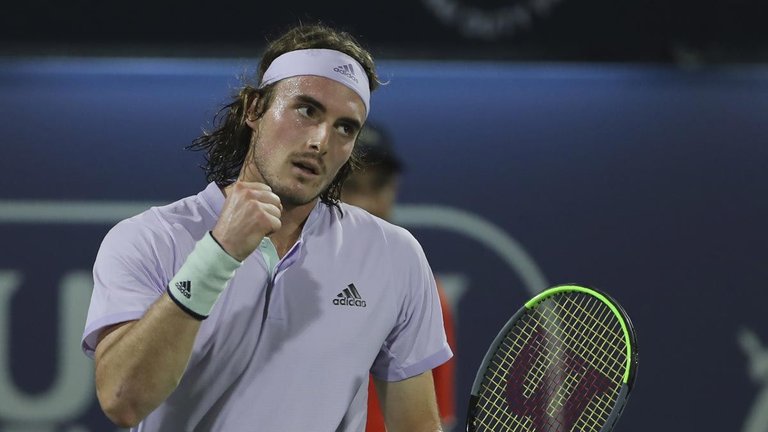 source
The Fabio Fognini vs Stefanos Tsitsipas match was not a surprise. Fognini was good once, but he's not at the level at which he can defeat the Greek. He won the first set, which is really admirable, but lost the next two. The only thing he did better than Tsitsipas is he only had one double fault. Let's see when he's going to retire as it's going to happen in a couple of years.
Another shock was the match between Cristian Garín and Alex de Minaur. 4 - 6, 2 - 6? Shocking. Garin needs to do better as this is not the way to get into the top ten!
Predictions For Today
Daniil Medvedev vs Grigor Dimitrov - It's the end of the road for the Bulgarian, he's going home tomorrow. No way he can beat Medvedev, although it would be great.
Diego Schwartzman vs Casper Ruud - I'm not entirely sure, but I have a feeling that Casper Ruud will win here. Let's see.
Aslan Karatsev vs Hubert Hurkacz - This could go either way, I really can't predict the winner, I think both have equal chances, however I'd love to see Karatsev win.
Tommy Paul vs Cameron Norrie - I don't really know them, so I don't know.
Taylor Fritz vs Jannik Sinner - Frits is in a good shape, that has become clear after what he has done so far, but Sinner is one of the best and I don't think he's going to let this win slip out of his hands. Frits is going home tomorrow.
Nikoloz Basilashvili vs Karen Khachanov - Well, here I tend to believe Khachanov will win and I don't want to be wrong honestly. He'd better make sure to defeat Basilashvili.
Gaël Monfils vs Alexander Zverev - Monfils is going home too as no way he can beat Zverev. No matter what tricks he's going to use, he has no chance against the German.
Alex de Minaur vs Stefanos Tsitsipas - Alex de Minaur is also going home, unless the Greek does something very stupid, which is not his style.
At this point the tournament is getting more and more interesting. The road is open to everyone and with the big guys missing, winning is maybe easier. Let's see who's going to use the occasion to score some points.