The Indian Premier League, one of the most popular events in the cricket world, is coming to an end after just one match. The curtain is going to come down with the final match. Two teams have already written their names in the final match. The last season's champions, Gujarat Titans, have also made it to the finals this season. Along with one of the most successful teams of the IPL, the legendary Indian captain Dhoni's Chennai Super Kings have also made it to the finals of this year's IPL.
The most successful team of this year's IPL was Hardik Pandya's Gujarat Titans. At the end of the group stage, the team was at the top of the points table with 20 points with a maximum of ten wins. Subman Gill, Saha, and David Miller's performance with the bat was simply amazing. Afghanistan's star T20 specialist Rashid Khan's all-around performance was worth watching!
Chennai Super Kings was also the dominant team in this year's IPL. At the end of the group stage, CSK was in position with 17 points through eight wins. The main strength of Chennai Super Kings this year has been their domestic batting line-up. Maybe they are in the Megha final today because of Rituraj Gaikwad and Shivam Dube's performance with the bat. Also, the Captain Dhoni's mastermind captaincy deserves praise!
As per IPL rules, the top two teams from the group stage faced each other in the first qualifier to reach the finals. Chennai Super Kings became the first team to reach the final of the IPL by winning that match. Dhoni's Chennai Super Kings won that match against Gujarat Titans by 15 runs!
Gujarat Titans were not eliminated despite losing the first qualifier. As a second chance, they faced Mumbai Indians in the second qualifier. Mumbai Indians made a brilliant comeback from a poor start at this year's IPL. So the fans expected that Mumbai Indians vs Gujarat match would be quite exciting. However, Mumbai failed to perform well in this match. As a result, Gujarat Titans made it to the final as the second team with an easy win!
If all goes well, Chennai Super Kings and Gujarat Titans will clash in the Megha final tomorrow. Both of the team has the same Power and quality in batting and bowling! Gujarat Titans have a chance to retain the title. On the other hand, Chennai has an opportunity to enrich its trophy cabinet.
So who is going to win this year's IPL title? I support Chennai Super Kings. Don't forget to tell me which team you will support!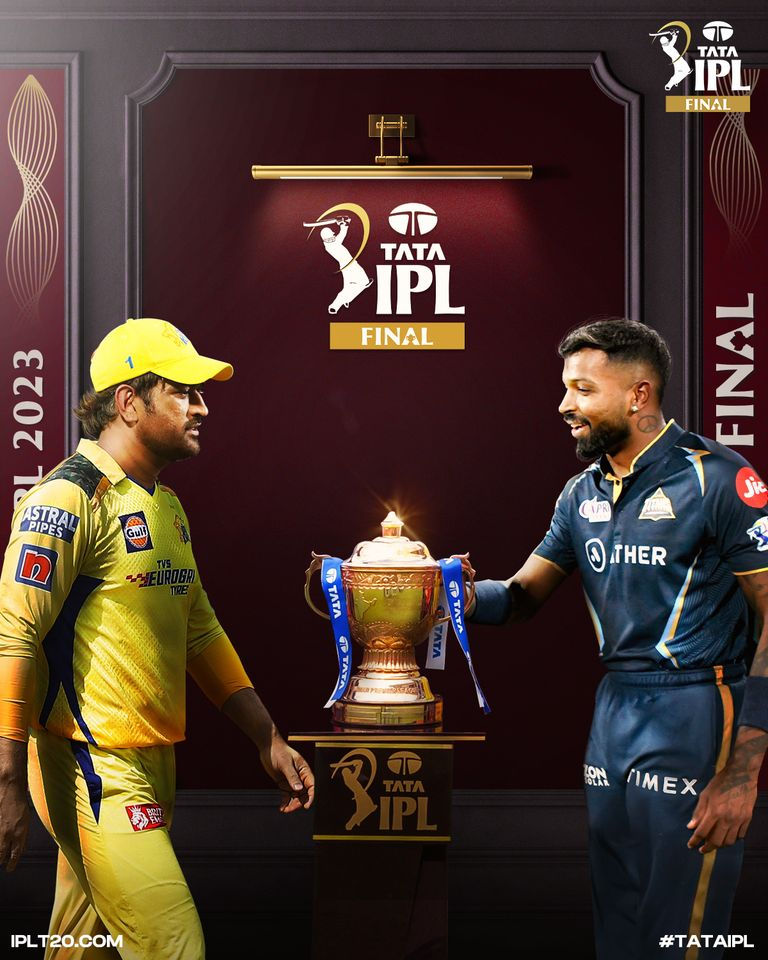 IPL - Indian Premier League