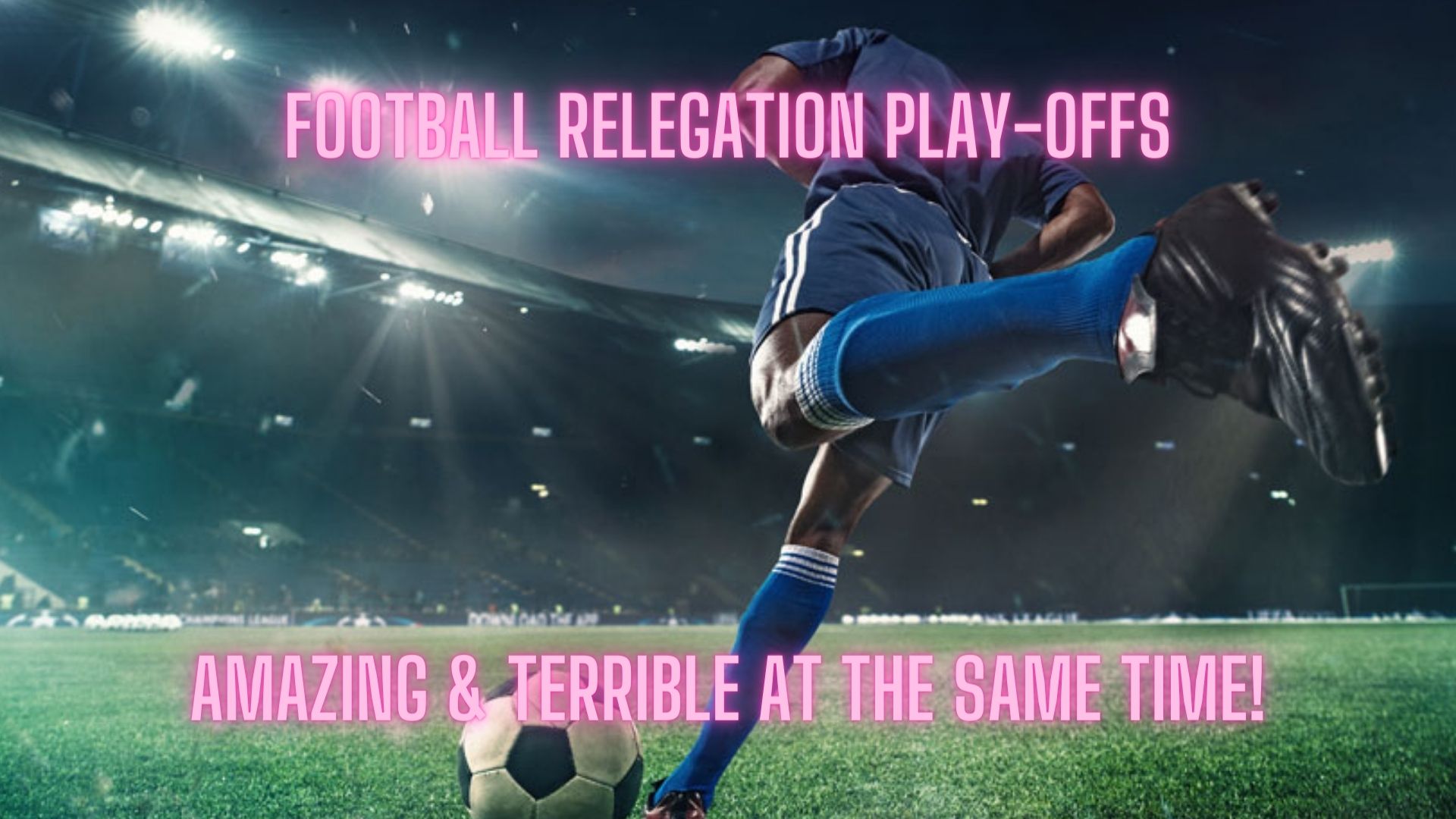 The time of decisions might be over in the world of professional football but in the amateur leagues the fight for relegation and promotion goes into the last round! In this article I want to talk about my experience about the famous relegation play-offs as my team and I are experiencing it right now. I will talk about our situation, the good parts and the bad parts of this kind of format.
Our Current Situation
So imagine this: You are playing in a league, where you are one of the favorites. You go with a lot of hopes into the season as you got fifth past season. Everybody is excited for the new season to start, but then you are hitting the most unlucky run of games and injuries. Your team is last, your coach gets sacked and the team tries to fight back. It is successful you are slowly getting towards the safety zone, when suddenly a global pandemic hits! The season gets canceled and your team relegated because after half of the season we were in the bottom three.
Well, this is bad luck, but the team wanted to erase this mistake! As a top favorite in a lower division our team started to tear apart everything and everybody. The problem with this league is that only the first one gets promoted. The second place has to go trough the afore mentioned play offs. After a long and successful season, our team only managed to get the second place with only one point behind the leader. This is where we are now. In the play offs with four other teams that want to get promoted into the higher division.
Beauty Of Play-Offs
With the current situation out of the way, I want to showcase the amazing part about this play-off modus. It is a group of 4 teams. There are two semi-finals and one final. Both legs are played one game away and one game at home. The great part about these games: Atmosphere! There are about 800 to 1000 spectators every game which is a lot for amateurs in our league. Normally we have around 100 to 200 people watching us kick the ball :D
Furthermore, we are playing with the away goal rule. This makes it very interesting to play and is certainly a new experience. It almost feels like you are a professional footballer. The emotions are high and everything gets celebrated. It feels like another spirit goes through the team and everybody has this one goal. We already played 3 out of the 4 games and tomorrow will be the last and final game. The semi final, we demolished our opponent! We managed to take a 3-0 win at their place and won our home game 5-0. This was exceptional and we felt like the kings of the world! The first game of the final we drew 0-0 away.
This is a very dangerous result but in general we felt like the better team! Tomorrow will be another great football festival and we hope to celebrate the promotion. This is what makes this whole play off system so amazing. If you win, your team defiantly will grow and has gained a lot more experience!
Terrible Side Of Play Offs
But there is always the bad side as well! Imagine we will not be able to win tomorrows game. What is left of this amazing season? A team that dominated its league has to play another year in the same league. This is very demotivating and happened to a lot of teams, not only in the amateur league but also in the professional leagues.
Very often a great season can not get crowned, and the team breaks apart because of this negative experience. Now, I don't believe this will happen with our team, but it is certainly a big loss. It would feel like a punch in the guts and would probably more painful than a relegation in the first place. It feels like a wasted season without any real result.
In many cases these play-off games are a matter of do or die as a lower league team fights against a higher league team, where one team is trying to take the place of the other in the higher league. Whoever wins will celebrate the win like it is a title. The others will suffer as it was the end of the world. I think both sides are the extreme and this is what makes this system so painful or amazing. Depends on which sides you end up, I suppose.
Conclusion
Like mentioned before, tomorrow will be this last important game and everybody is waiting for it with a lot of tension. It is the most important and the biggest match for our talented team and it will be interesting to see whether we have the balls to take what we deserve or whether we will crumble at the last step. At this point the most important part will be to stay focused and try to deliver the performance that we are used to. In any case I will report the result in the comment section below! 😊
Published by ga38jem on
Sports Talk Social
On 3rd June 2022