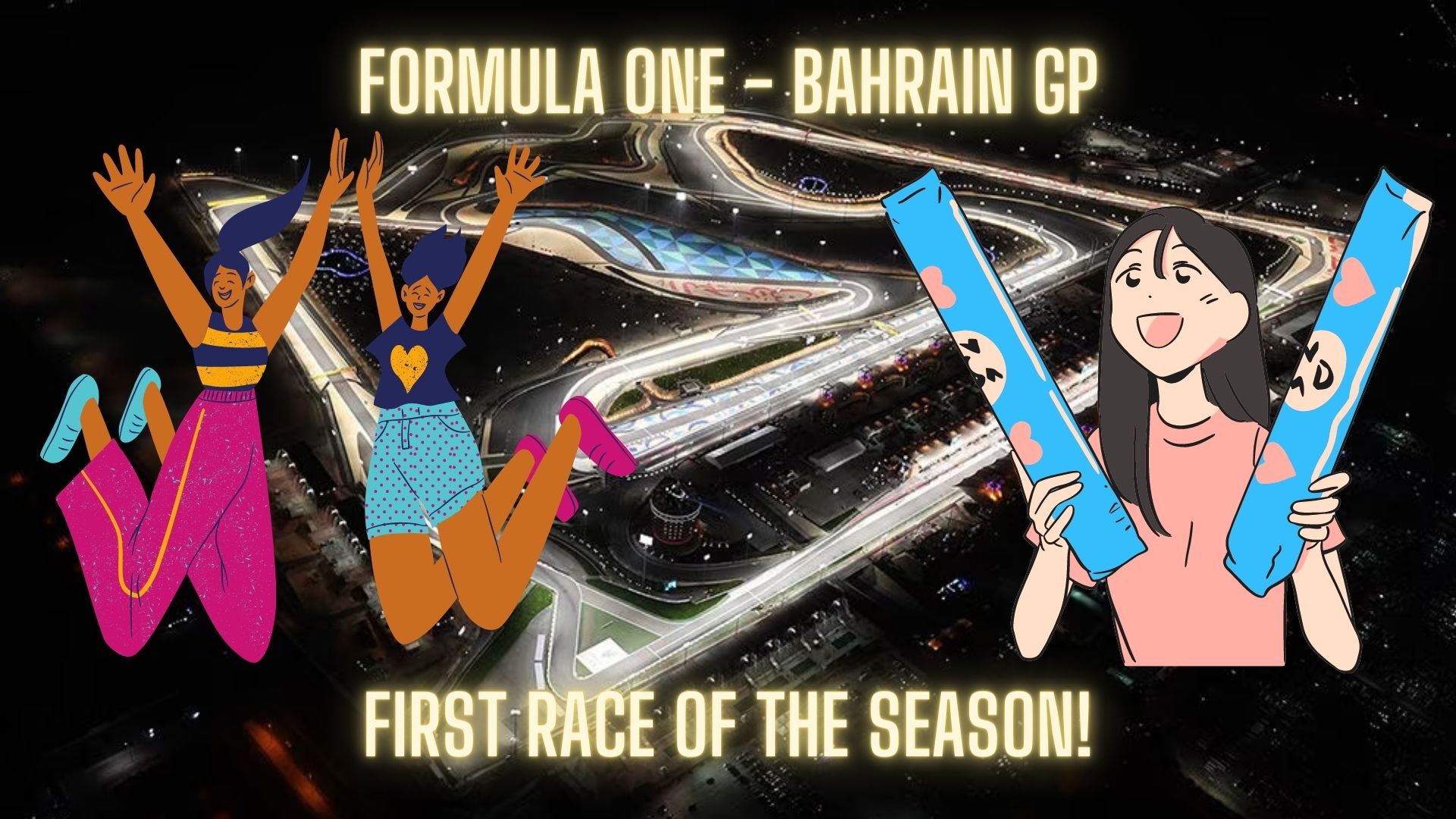 The waiting period is finally over and we are getting some race action once again! After last season's Red Bull dominance it will be very interesting to see which teams will go up against the reigning World Champions. The first race in Bahrain will show us whether one team was sandbagging in the testing or whether everyone was already testing their maximum. It looks like Aston Martin will have a very competitive car this season while Red Bull can be challenged by Ferrari. Mercedes does not look like they will go for the championship once again as their performance in the testing were not as dominant as expected. All in all, it will be a pleasure to race the boys race again and see whether the rookies will make an impact straight away.
The First Qualifying – Hulk Is Back!
Talking about the three rookies. They had a horrendous start to their season. All three of them went out in Q1. Piastri in his McLaren, Sargeant in his Williams and de Vries in his Alpha Tauri all went out in the first qualifying round. With them a very unlucky Pierre Gasly in his new Alpine with Kevin Magnussen in his Haas.
This brings us to Q2 where Albon, Tsunoda, both Alfa Romeos and a very disappointing Norris had to stop their qualifying due to bad times. It also means that both McLarens are out in Q2 already which just continues the bad trend from last season. It also underlines the fact that it was not Ricciardo's fault for the bad performances last season and that the development of the car is really lacking once again.
This also means that Nico Hulkenberg managed to qualify into P10 has had a very great comeback in his new Haas. After a few seasons of being a reserve driver, Nico manages to make an impact straight away and I am very happy to see him race in an F1 car once again. For the rest of the pack, the first two rows are being locked by red Bulls and Ferraris. Behind them the new fan favorite, Fernando Alonso, will start from P5, followed by both Mercs in P6 & P7. With a little bit of luck, I can see Alonso getting his first podium for Aston Martin.
Alonso's Master Class Makes The Race Watchable
Well, the start on Sunday was nothing new and felt like a copy from the past season. While Max is able to pull away, Checo is fighting for his P2 and loses it to the driver in P3 which was this time Leclerc. Alonso also lost a few place due to a small contact with his team mate Lance Stroll. Nevertheless, Alonso's race was not over and to be honest, his movements throughout the race kept it entertaining. Already in lap 13 there were first battles between him and George Russel for P7, which the Spaniard was able to decide into his favor.
Meanwhile Max, Charles and Perez were pulling away from the pack. In Lap 17 Alonso was able to overtake Bottas who had a very smart pit stop resulting in him being temporarily in P6. Unfortunately for him, his Alfa Romeo lacks some power which is why he was put trough by other drivers. Going forward to lap 26, Perez showed the whole potential of his red Bull. It seemed like he was almost effortlessly overtake Charles again and secure himself P2 once again. This just shows how much of a advantage these red Bulls have compared to their competitors.
A few laps ahead and we see a very impressive performance by both Aston Martin drivers. While Alonso is having great battles with Hamilton and Sainz, Lance Stroll is able to go into P6 by overtaking George Russell. It looks like a great season for Aston Martin which will also build up the Alonso hype train. A little bit unfortunate for Sebastian Vettel who just retired.
The race went on until Lap 41 when Leclerc had a reliability issue with his car. To be honest, this did not really change anything in the order other than everyone moving one place up. It allowed Alonso to take his first podium of the season and just gave Ferrari one more reason to be on the memes front page. As expected bot Red Bull drivers managed to secure P1 & P2 which indicates a very boring season ahead of us.
Conclusion
I am a little bit concerned about this result. Yes the season is still long but it just feels like another Red Bull dominance. I am hoping that Alonso can show some more of his master class as well as Mercedes sort out their issues with their car. The problem is that they do not have the time to do so. With Ferrari it feels like a coin flip. Some races are good and some are bad. Where I am really disappointed is the fact that McLaren finished in the last places. It will be a horrific season for this team that had made so many fans over the last years.
The performance of the Haas car is also something to talk about as many predicted them to be a solid midfield car. Well, after this race they definitely need to prove it to the rest of the paddock. All in all, it was a start to a season that I hope will get interesting along the way. Who knows, maybe the FIA changes some regulations and makes it interesting? Maybe Alonso will find more pace in his car and will try to fight Verstappen for the championship? Questions that will be answered over the course of the next weeks!
Published by ga38jem on
Sports Talk Social
On 5th March 2023