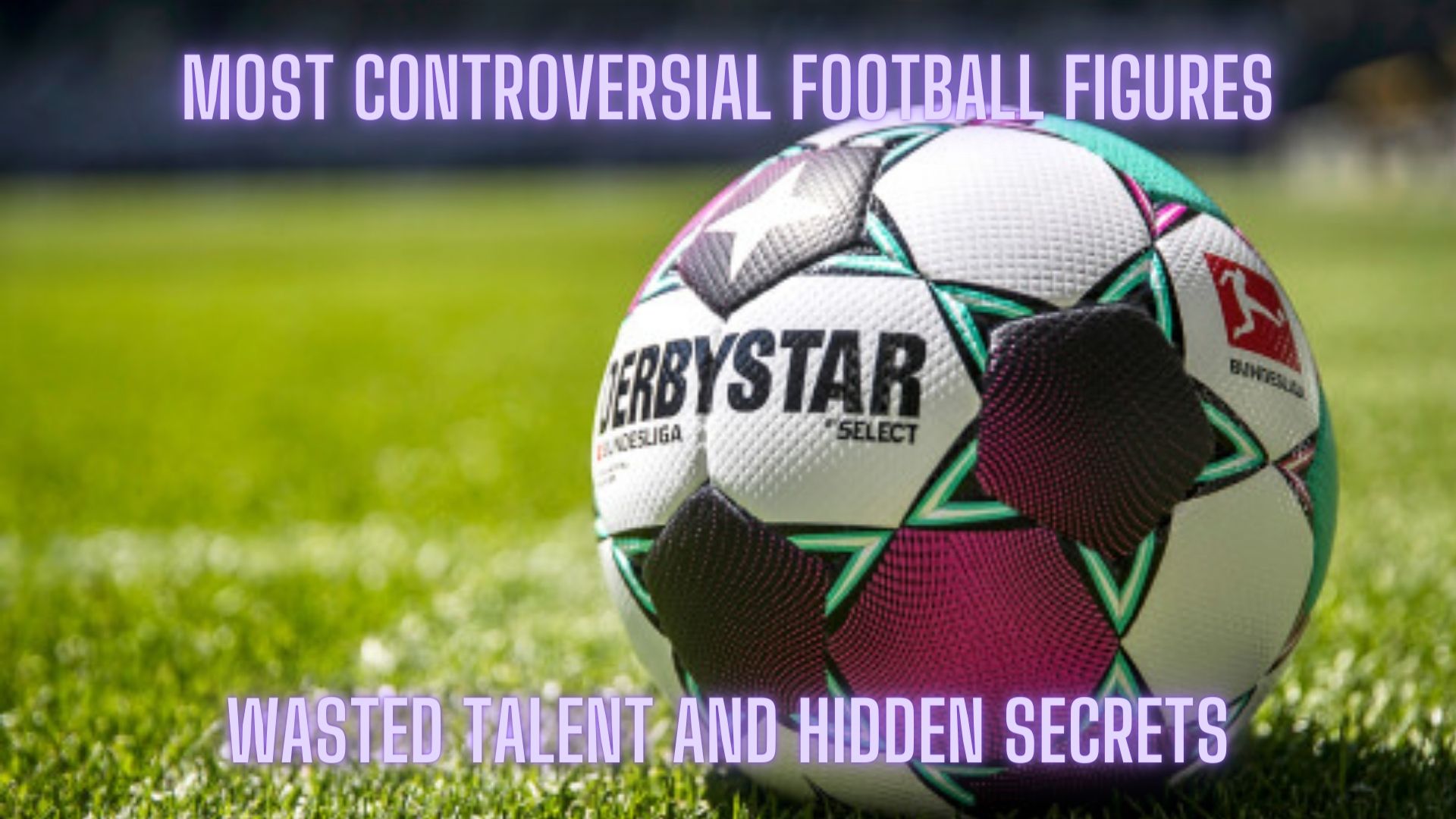 Good Morning, Evening or Afternoon Tribe! Today I want to talk about the different side of football. I want to talk about some scandals and controversies that the football revealed or brought to us in the past few years. I am aware that there are so many scandals out there and sometimes these players are just misunderstood. But for this specific article I chose some of the scandals that really stook in my mind for the past few years and I want to relive them with you. Like always, you are free to comment your biggest scandals in the comments and also give me feedback 😊.
Balotelli
First up is one of my favorite players to watch: Mario Balotelli. His career started of pretty nicely and playing for clubs like Inter, AS Milan, Liverpool or Manchester City and even for the Squadra Azzurra made him an absolute contender for future individual trophies. In my opinion he had everything what a striker should have: Great physical attributes, good finishing and a very nice technique on the ball. Unfortunately for him, he is playing in the Turkish league and is nowhere near some great individual trophies. So what happened?
Like many great talents, I think that money got to his head really quickly. He started to spent his money on a lot of unnecessary thing and nightly club visits were not rare. Because of this many coaches lost faith in a very talented player and many coaches failed to educate the "little boy". One of the most ironic scandals he was involved in was when he set his own house on fire. The reason for this was that he played with some fireworks inside his house with a friend. The ironic thing about this is that a few days before, he was announced as representative for "responsible usage for fireworks" inside the Manchester area.
Bendtner
From one spoiled kid, straight to another one: Nicklas Bendtner was young and promising talented when playing for arsenal in the early 2010s. The Danish striker was tall and intelligent on the ball and had certainly all the prerequisites for a great striker. Unfortunately, money and fame raised to his head way to quickly and he suffered the same faith as our previous "enfant terrible". I think that since 2020 he has no club so he might even finished his active career already.
Anyways, what we are here for is to discuss some of his scandals that he was involved in, so let's get started: -many of his scandals are routed to the abuse of alcohol. On time he was seen exiting a nightclub with open jeans right after he lost with arsenal in a very important Champions League semi-Final: Not very professional. Another time he crashed his car on the way to a practice session. After the crash he got naked and searched himself for injuries with the help of his side mirror! Very curious to say the least. But one of the funniest stories is when he impregnated a woman. After he found out, he made her a gift by paying for new breasts. I think this just shows how his brain worked and where his priorities were: certainly not football.
Barton
There is probably nothing out there that describes Joey Barton better, then a hooligan who became a football player. Honestly, some of his actions are so over the top that you might think that not even every hooligan would do this. There is even a running joke that after his actual home and the pubs, the court room is his third home that he likes to stay in.
With his alcohol problems came a lot of fights on and next to the pitch. One of the most notable was when he was suspended from Manchester City. He struck one of his teammates down until he was unconscious and then continued to punch him further. What is surprising was is that he started as coach for a club in the third English league. But even there, he continued to deliver scandals as he once beat the coach of the opponents team and knocked two of his teeth out. While this man is a true character in the current football era, I hope that he will stay the only one of this kind.
Beckenbauer
Moving from this era to some more serious scandals in the past. The first one is very controversial and the scandal around this person was not even clear but for me it is still one of the biggest scandals in the recent years. Franz Beckenbauer, also known as the "Kaiser" is surely somebody who stayed away from troubles all his life. The light figure of the German football had a really great career as player as well as coach and was a big factor in both German world Cup wins in 1974 as well as 1990.
His scandal results out of the FIFA World Cup 2006 distribution to Germany. In the process of this nomination, Beckenbauer and other German officials were accused to bribe some FIFA officials for their vote in favor for Germany. IT was always obvious that FIFA were never very trustworthy in their decisions and I think that my latest article shows where their priorities lay but it is a very big surprise to me that such a credited man like Beckenbauer was part of this dark secret.
Maradona
Last but not least we have the hand of god himself: Diego Maradona. Being one of the greatest football players of all time is certainly not easy. It is probably also not easy to have a drug addiction for cocaine and other stuff as well as being in the crossfire of the media all the time. I think this man just enjoyed his life and was crucified for it.
One of the worst scandals he was involved in was his drug abuse which lead for him being disqualified in a World Cup. In general his life style was a big problem for the footballer and it continued to be after his active career was over. He even tried to coach the Argentina team at the WC of 2010 when he even was so uninformed about the German squad that he thought that Thomas Müller was a ball boy that is playing a prank on him. All in all, fans had their pleasure with a man that seemed to love football over everything but could not hide his life style.
Published by ga38jem on
Sports Talk Social
On 17th June 2022