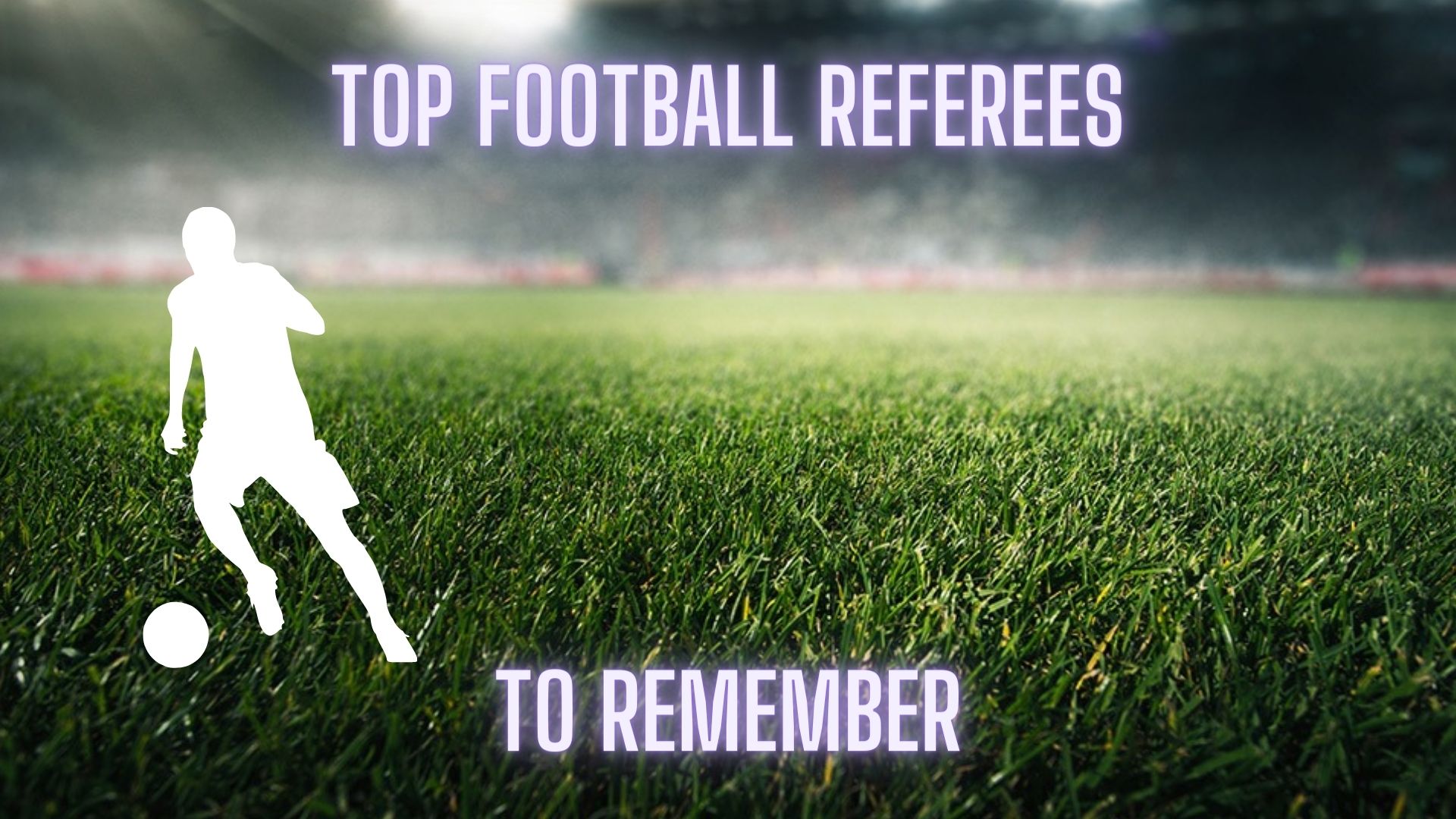 What would be football without referees? Certainly less controversial and in some cases probably cheaper to watch. I can not imagine how many TVs were broken when a referee made the wrong call or had a bad day. In the end we have to remember that all the referees are also just human and that mistakes and misjudgments are human. This is why I wanted to name some of my favorites and most memorable referees that I was able to witness. You guys probably have also some experiences with referees and I would really like to know your stories or your most memorable referees!
5. Cüneyt Cakir
In a period of time a few years ago, I felt like this was the only referee that was officiating the most important UEFA CL games. Whether it was the semi final of my favorite team or if it was the deciding group stage game between two teams. This guy was there! And to be honest, I really liked to see him on the whistle. Maybe he did not make the best decisions but he was always respectful and had always a very strict line. That is what I love to see in referees, when they keep their style of officiating. Because he was so strict a lot of his games did not end with 11 vs 11 but I think that brought an extra element to the game which was very exciting. Furthermore, I never felt like that he was the deciding factor in the game and that the winning team always won because of their own performance, which is the most important thing in my opinion.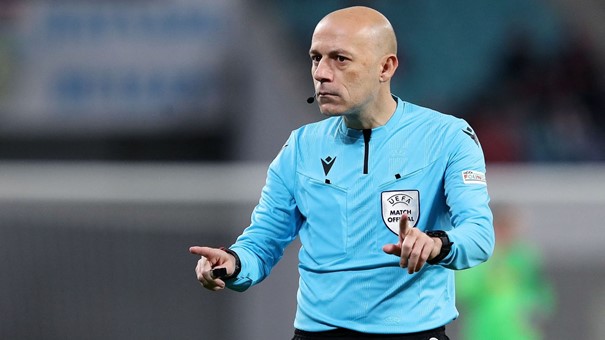 4. Markus Merk
Next up we have Markus Merk. Because I grew up in Germany the Bundesliga was something I was watching every weekend. When I grew older, this man just caught my attention. Every player had so much respect for him and this guy had almost always a smile on his face during the games. It was really inspirational to see such a calm and collected referee. His last game was a very cool one as it was the last game of the German titan Oliver Kahn. I remember watching this game. At the end both personalities even traded their jerseys which is not very common as you'all know.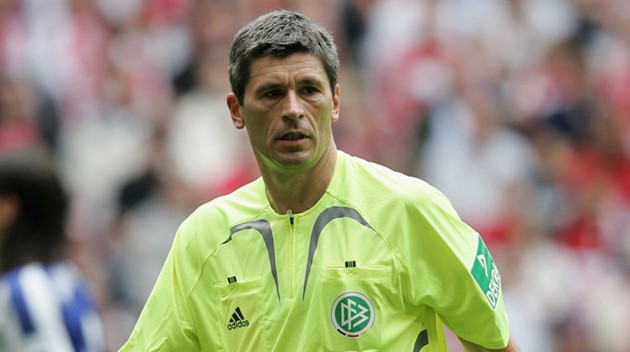 3. Mike Dean
Into number three we go, an here we will find maybe not the best referee out there but certainly the funniest one! When a friend of mine showed me a clip of this ref I almost fell from the chair. This guy has the best mimic and gesture that I saw in professional football. Bear in mind that this is not a joke but a real professional referee we are talking about. Despite his funny site, his decisions are most of the time on point and that is you would want from a professional referee. Furthermore, people are more forgiving to a personality like that rather than a rigid roboter.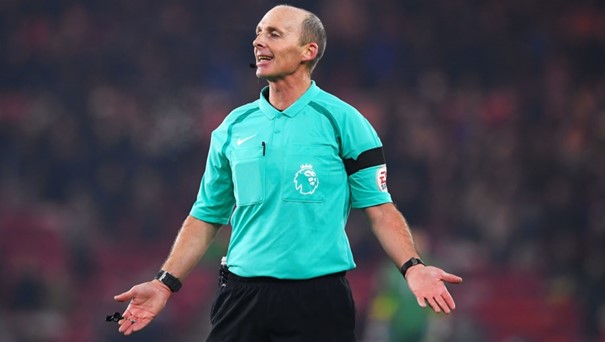 2. Howard Webb
In second place we have Howard Webb. In the early 2010s he was a true role model for young referees in my area. I remember him officiating the WC final 2010 in South Africa. His athleticism and his presence on the field were truly amazing back then. His only problem was, that he had not the tightest leash. Many experts went even so far and said that he was afraid of showing red cards. I would not go too far but in my opinion he was the exact opposite of Cüneyt Cakir in regards to style. The thing that brings him to this list though is his professionalism and respect towards players which I really admire.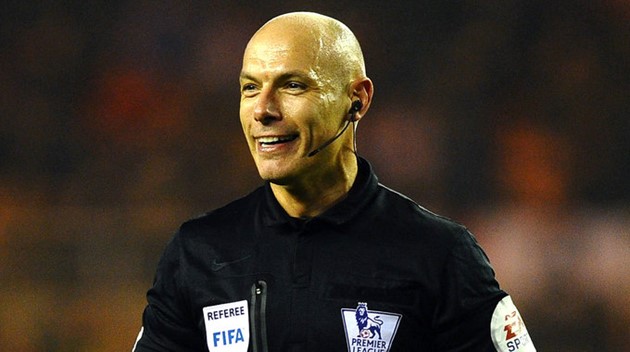 1. Pierluigi Collina
Last but not least, we have the true and only Pierluigi Collina. I think that if you would mention football referee, 99% of football fans would have his face in mind. In my opinion he had the best mixture of aggression, respect, friendliness and charisma. I think that certainly no player would like to get to feel his infamous stare. What makes his appearance so special is that he go sick from a very special kind of decease at the age of 24: Alopecia Areata which is meant that he lost all of his air on his entire body. Despite this decease he managed to climb up the referee leather and was able to officiate the World Cup final 2002 in South Korea and Japan. Many experts are calling him the best referee of all time and I would certainly agree!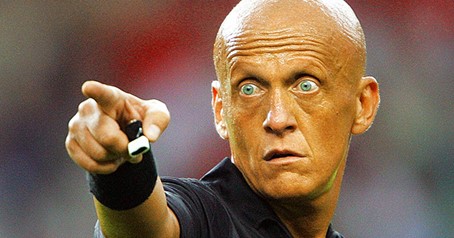 Published by ga38jem on
Hive Sports Talk
On 26th April 2022