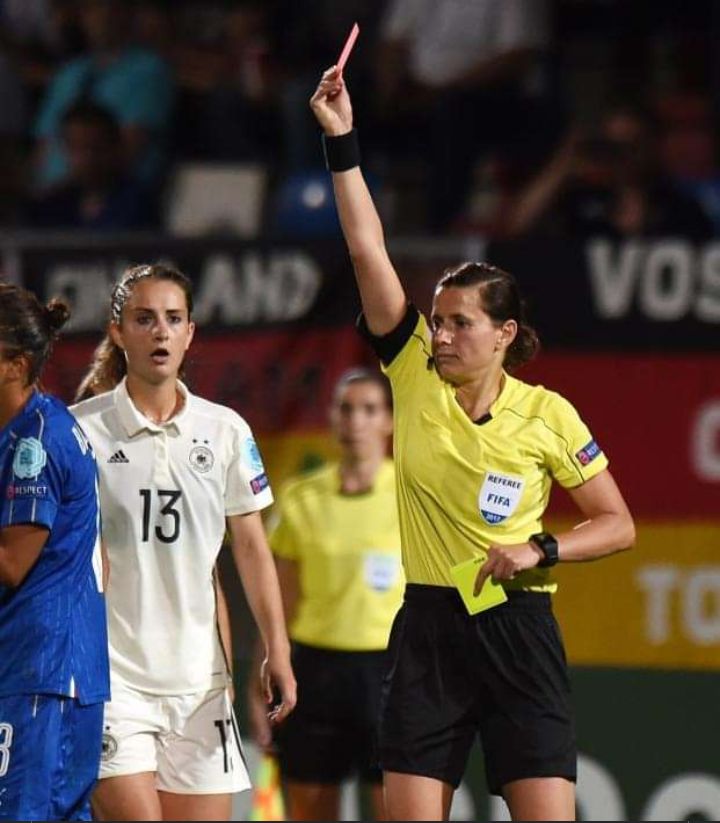 (Picture from phone gallery)
Barely a week Stephanie Frappart became the first female to officiate the UEFA Champions League (Juventus vs Kyiv)😎, Kateryna Monzul, a referee from Ukraine 🇺🇦, has also been given the go ahead to officiate a Europa League 🏆 match tomorrow💪🏽.
She will be officiating the match between Gent and Slovan Liberec👍🏽, and her performance will be assessed by Alfredo Trentalange from Italy 🇮🇹.
Kudos to UEFA for promoting her female referees🙂., and a big congrat to Kateryna and Ukraine 🇺🇦 FA for this achievement💪🏽.